Like several ~*millennials*~, I unwittingly became a believer that travel is a great investment. And as many of my friends know, almost all my foreign trips are in Korea, where I feel like I get my money's worth with the culture, food, and bits of Hallyu. Last year, after getting a free flight from a credit card deal, I naturally booked a trip to the Land of Morning Calm. Earlier this year, I booked a flight for my fiancé, too.
I loved K-dramas, and he's a K-pop fan, so we were both really psyched for the trip. We also thought it would be great if we had our pre-nuptial photos there. However, getting a professional photographer in Korea or flying one from here was waaay beyond our budget. So we decided the best route was DIY. Here's what you need to know if you're planning to do the same:
Decide if you're up for the challenge.

Ask yourself: Are you confident you can pull it off, or would you rather pay a professional to do it? Would you be okay allotting precious vacation time to do the shoot? This isn't a great option if you want your photos to look super pulido and if you'd rather just have fun during a trip.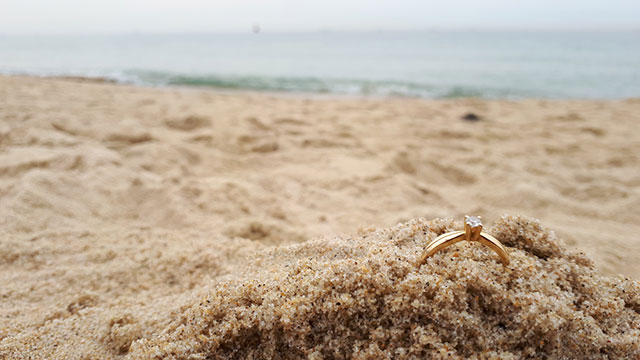 Continue reading below ↓
Recommended Videos
Map out your locations.

Find out where the best views or backdrops are wherever your destination is. Also, determine how much time you need to allot for the shoot. On average, we went to two to five specific locations on each day of our week-long trip. We spent only about 10 to 45 minutes taking photos at each location and went sightseeing, shopping, or food tripping the rest of the time.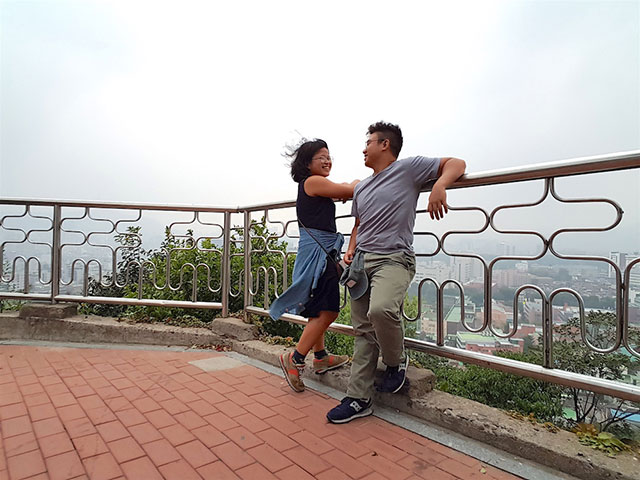 Plan your outfits.

Pack clothes that look great and are weather-appropriate. Make sure you complement each other's looks, too! And more importantly, all of your clothes need to fit in your suitcase (unless you plan on shopping there).  
You don't totally need to go DIY, though, especially if you're not that into fashion like me. I sent an SOS to a friend and professional stylist Vincent Ong. He helped me pick outfits and matching accessories. Some stylists can also prepare pegs and a mood board, so you can shop for similar clothes and know how to pose in them.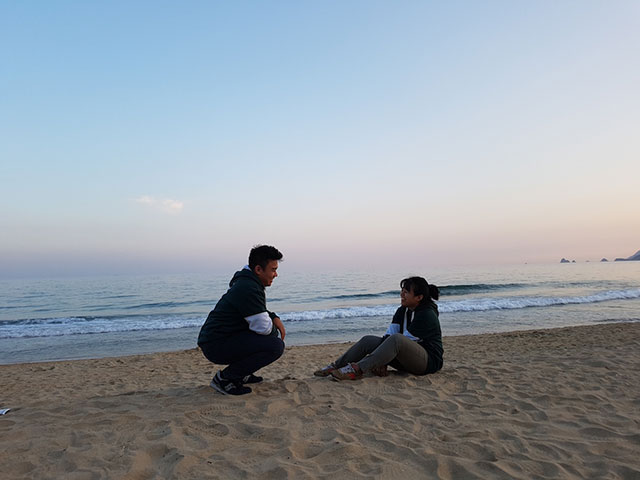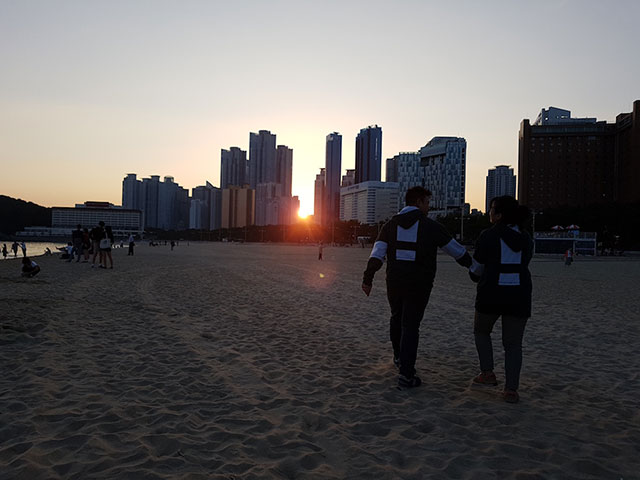 Test your tools.
 
Ours were our Android phones and a P729 tripod with a Bluetooth remote (this model from Lazada). We used them to take some photos before the trip just to get the hang of it. Aside from a camera and a tripod, don't forget to pack a power bank, and free up your device's storage space (or bring spare SD cards or a hard drive). Another tip: Take advantage of ~*natural lighting*~ to make it more effortless. Take photos in the morning for brighter pictures and around sunset for romantic, moody photos.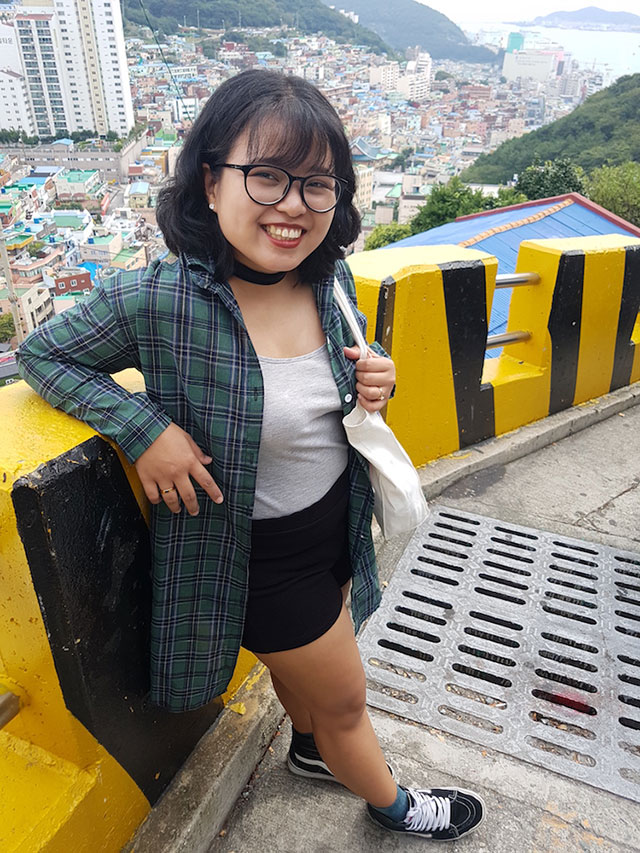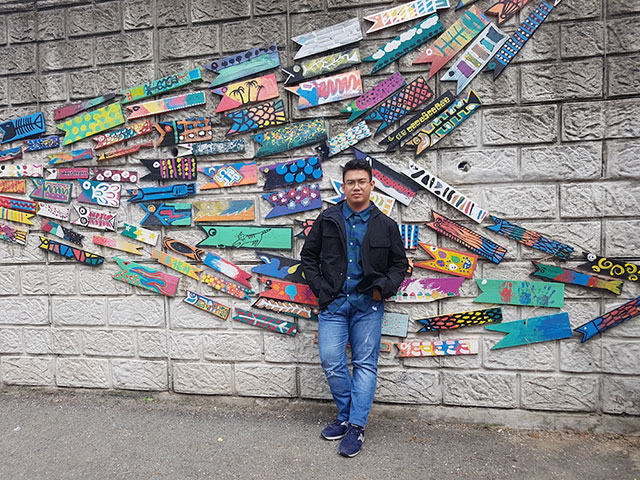 Remember that sh*t happens.

During our first day together at the Ihwa Mural Village (where Strong Woman Do Bong Soon, My Shy Boss, and many other K-dramas were filmed), the wind gave our photos a nice effect—but it also smashed my boyfriend's phone.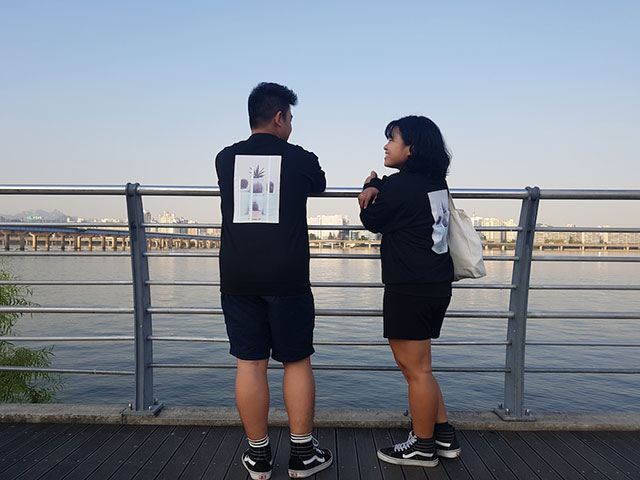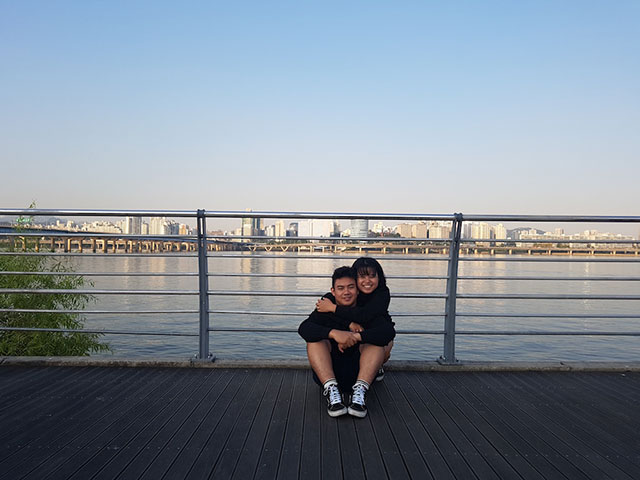 A couple of days after, we planned to go to Ondal Tourist Park and Pocheon Art Valley, where Scarlet Heart, Hwarang, and Legend of the Blue Sea were filmed. After a five-hour bus ride with three transfers from Seoul, we got lost. We had no choice but to turn on our roaming services, called the emergency tourist hotline, and asked some ajussis to help us call a cab. Buti pa sila Anne Curtis walang ganoong hassle, am I right? LOL!
But always have fun while doing the DIY shoot!

Aside from those struggles, there were also a few times when we were so tired or hungry already, but we had to make sure the location we went to was sulit. Despite all these, the best photos we got were from candid moments when we just laughed after a silly pose—even if our feet were hurting and our tummies were grumbling off-cam.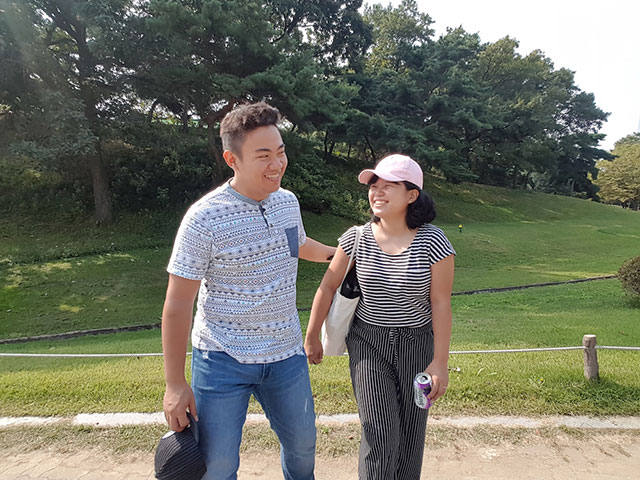 Lastly, figure out what to do with your photos.

Some couples opt out of prenups simply because they don't know what the hell to do with the photos. But engagement shoots have various perks like getting comfortable posing with your partner and (if you have a photographer) familiarizing yourself with the team who'll cover your wedding. You can also use the photos for your wedding stationery, reception galleries or decor, and photo albums or frames.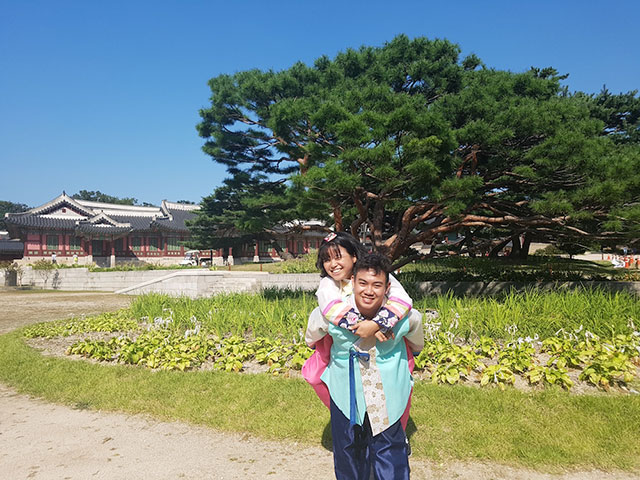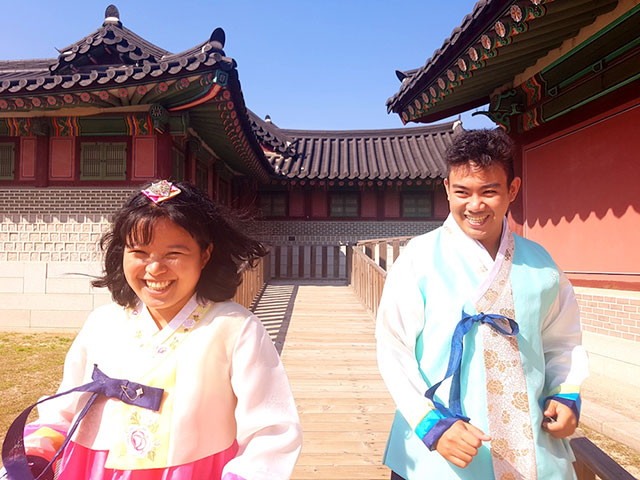 For our photos, what I did was pick a bunch of my faves and compiled them as an album on our wedding website. I also had a few of them printed in a square album from Photobook Philippines (got a coupon where I only paid P100 on top of shipping). Lastly, my maid of honor, Mariella Lao (an all-around digital artist-slash-unicorn), used a few and created this super cute Korean drama-inspired "Save the Date" video: 
Did we save money? Not really. We might still have "official" prenup photos taken by our photo-video coverage team, and obviously, doing a DIY photoshoot in a foreign country doesn't come cheap. But it was a fun experience couples can try if they have a pre-wedding trip lined up anyway.
Follow Ginyn on Instagram.
K-UPDATES