Now that people are traveling internationally again, why not add Bangkok to your bucket list? Only one hour behind Manila time, there's plenty of things to enjoy—from Thai food, to the temples and night markets, you'll find a little something for everyone. And for the thrill-seekers, book a day trip to Dream World.
The amusement park is open from 10AM until 5PM on weekdays, and 9:30AM until 6PM on weekends. My cousins and I decided to go on a Thursday to try and avoid the crowds, which worked out pretty well for the most part—aside from a couple of groups on school field trips, we didn't really have to line up. We booked a Grab van from our Airbnb and arrived at 9:55AM, making us one of the first to enter the park. Tip: There are park staff that ask to take your photo at the entrance—you can say no, but just know if you say yes they'll be selling you items with your photo on it (plates, magnets, etc.) when you exit the park.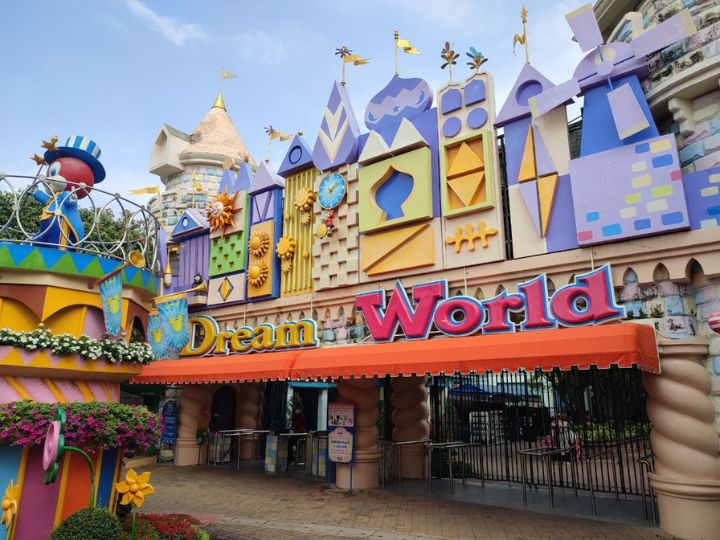 ADVERTISMENT - CONTINUE READING BELOW ↓
Another reason we were able to avoid waiting in line? We purchased Super Visa skip-the-line tickets from Klook. Each cost P1,570, and gave you access to unlimited rides (except for Snow Town). It was definitely worth it, because we rode several rides more than once!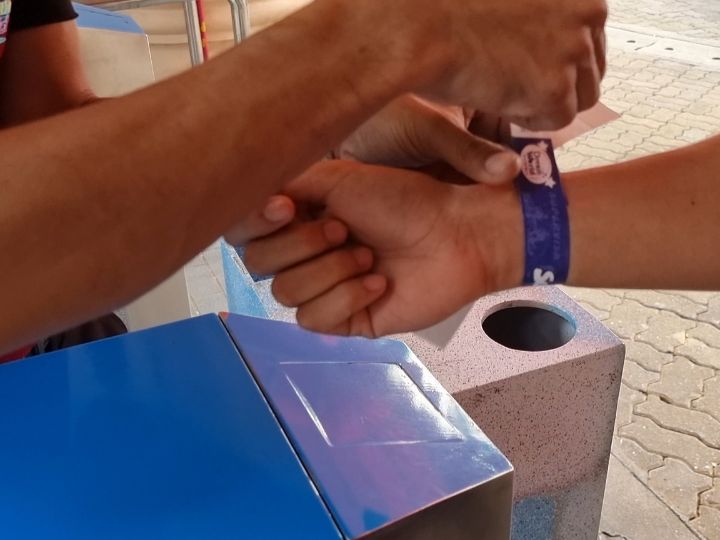 You're also provided with a print out of the amusement park map. Tip: Mark out which rides you want to prioritize first—if you don't get a skip-the-line pass, be aware that seats on the most popular rides (Tornado, Sky Coaster, Super Splash, Grand Canyon) fill up fast! Your best bet is to walk directly to the end of the park to enjoy the big rides, then slowly make your way back to the main entrance/exit.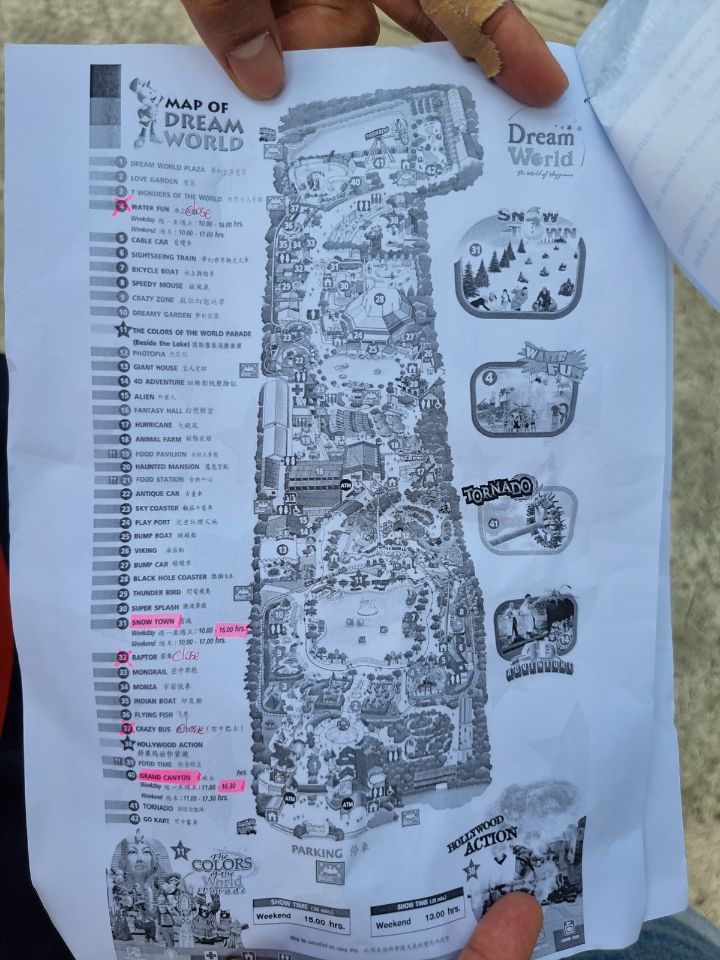 As you walk further into the park from the entrance gate, you'll pass by Photopia—or what I would call the "Instagrammable" sector. There were plenty of colorful backgrounds and landscapes to pose in front of, and it's also a nice place to have the kids run around and expend some energy.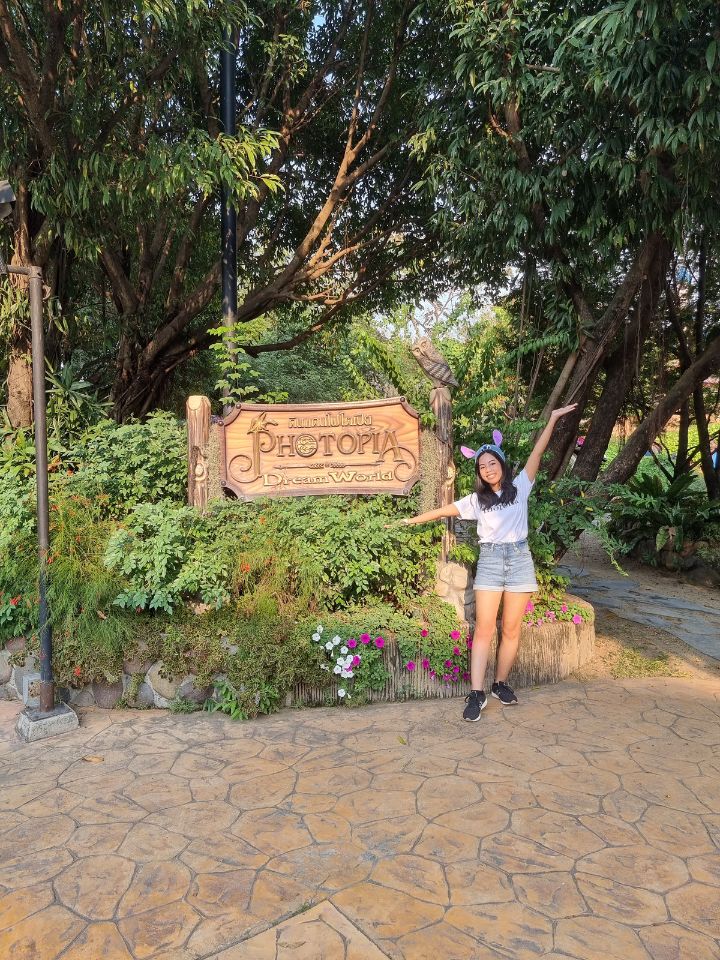 ADVERTISMENT - CONTINUE READING BELOW ↓
If you're a fan of The Lord of the Rings, you'll enjoy the Hobbiton-lite (there are only three houses!), and a huge statue of a man half-buried in the ground (Argonath, anyone?).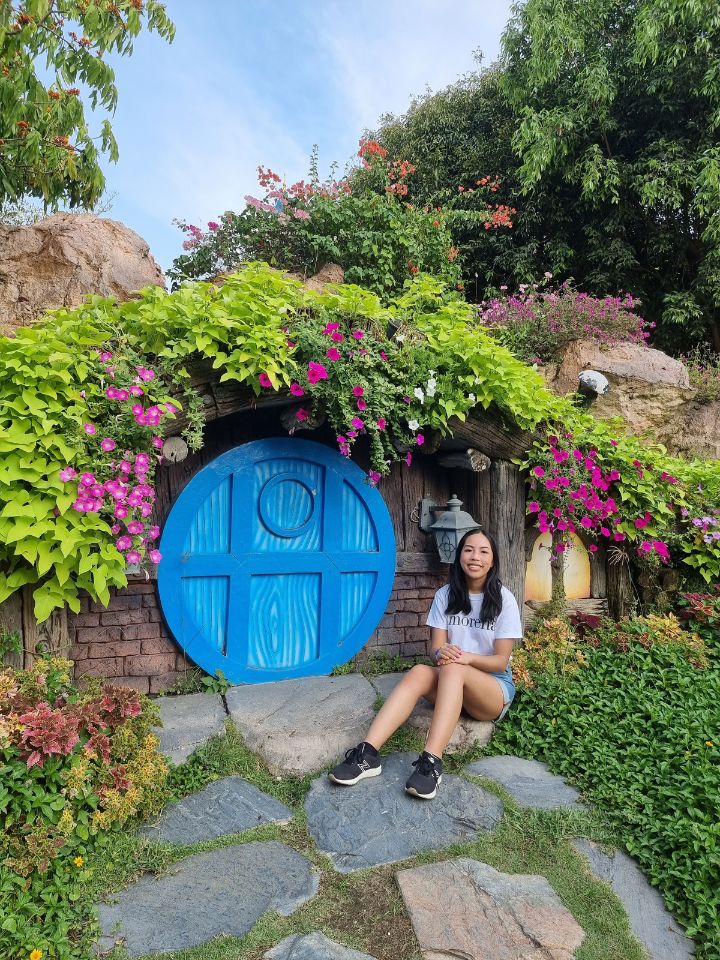 The castle was a useful landmark in figuring out where we were on the map—it also meant we didn't miss the mini garden of sunflowers, just waiting for a photo op! And yes, those sunflowers are real—I could hear (and see!) a couple of bees buzzing nearby.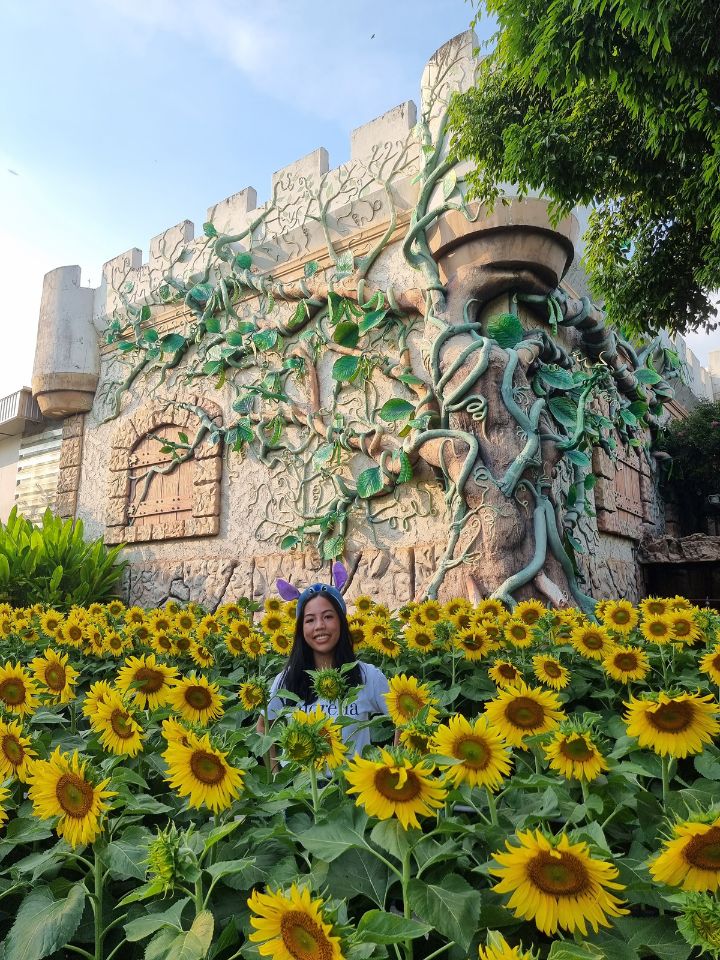 Further along, you'll see the first of the 'weather rides'—Hurricane. It isn't just the swing that rotates 360 degrees in the air—the seats do, as well! Tip: Budget your time wisely and do the roller coasters and rides like this before lunch. You wouldn't want to be spinning in the air on a full stomach!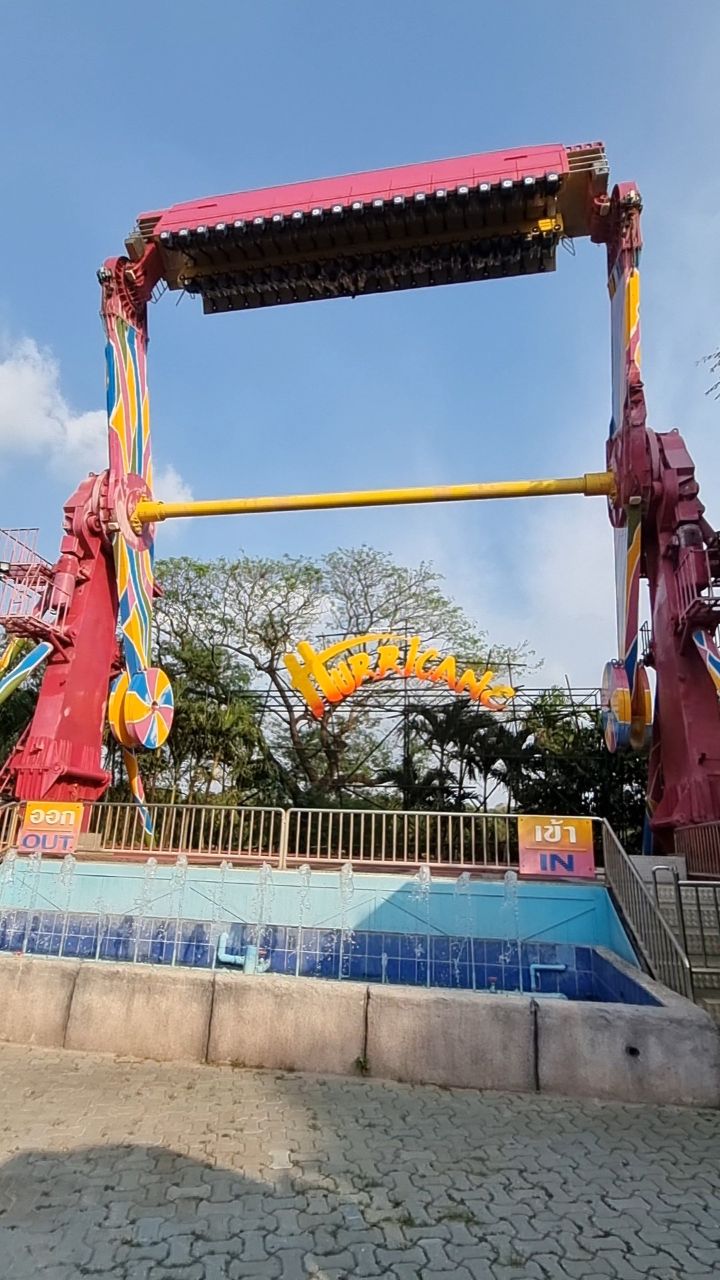 ADVERTISMENT - CONTINUE READING BELOW ↓
Near the Haunted Mansion you'll find several stalls selling merch. From t-shirts and tote bags, to cute headbands and bucket hats, to useful items like rechargable mini phones (the best purchase of the trip!), guard your wallet well. *winks*
After all that walking you must be hungry, so head over to the Food Pavillion or Food Station for some munchies. They have everything from local treats to more Western cuisine (like corn dogs), so take your pick.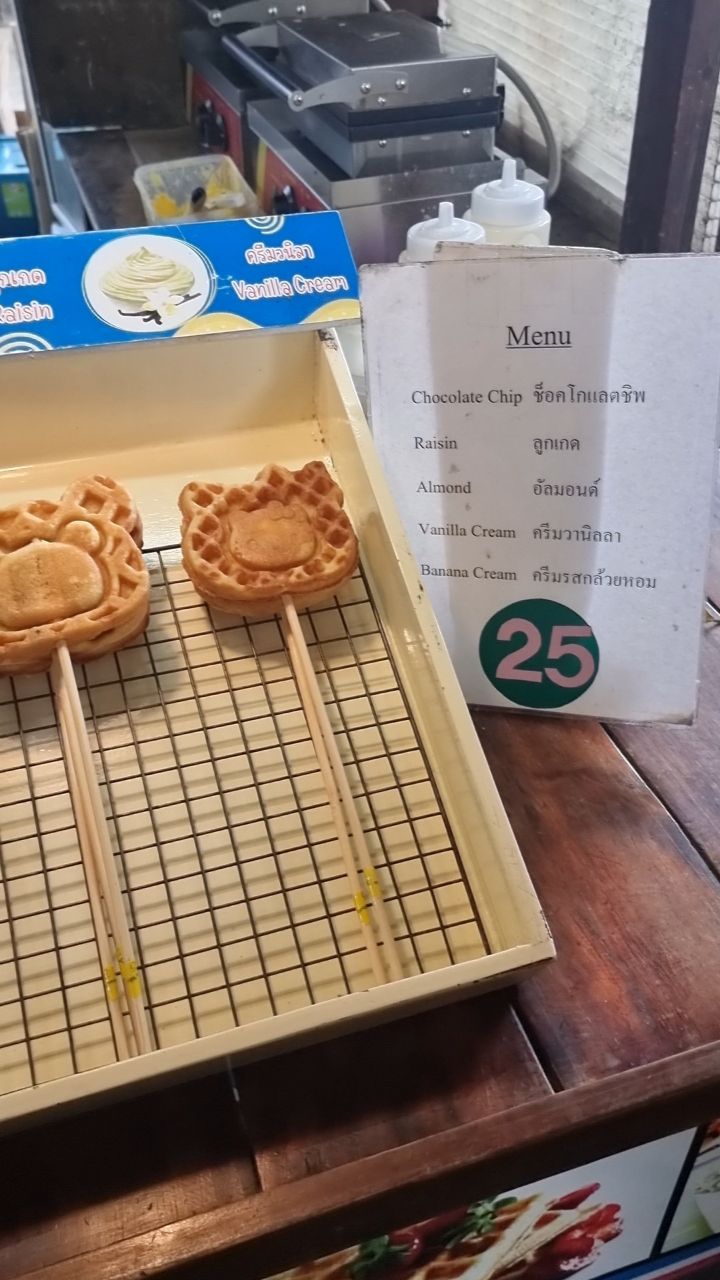 There's another 'weather ride' near the food sectors: Sky Coaster. It lasts a bit over two minutes long, and whips you speedily from side to side, up-and-down (but not upside down!) along the tracks. The feeling of your legs dangling in the air as you zip past the trees is unbelievable!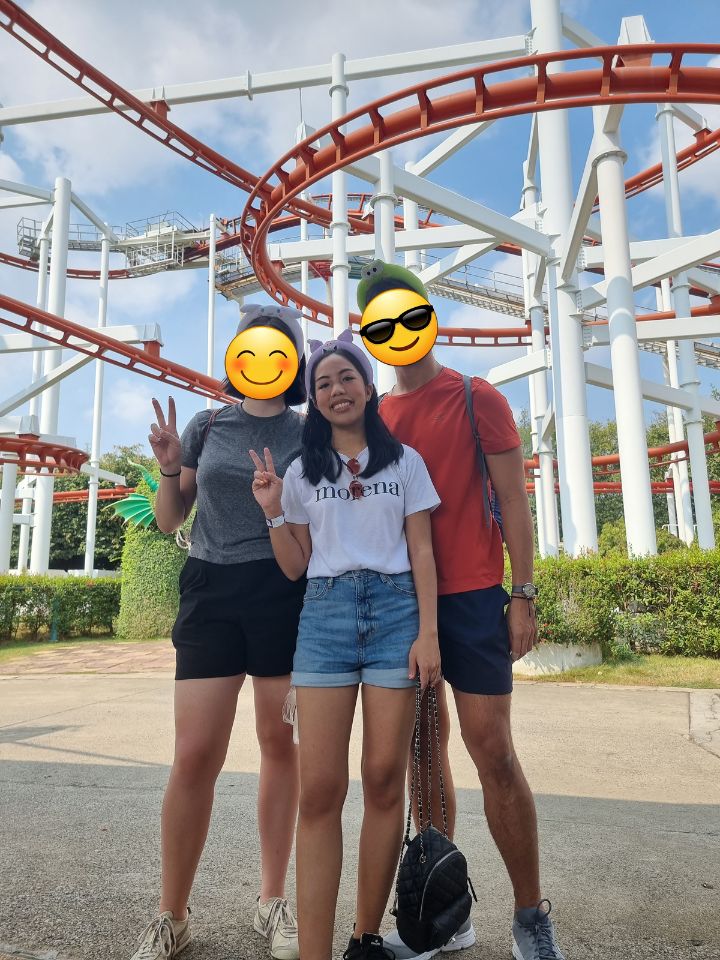 ADVERTISMENT - CONTINUE READING BELOW ↓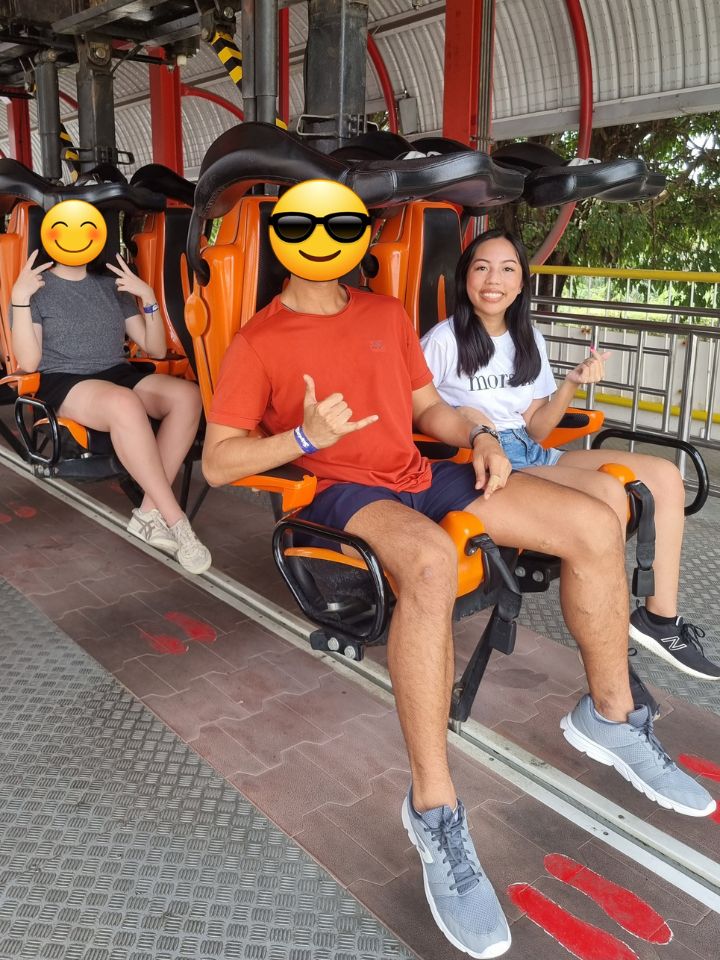 Similar to Enchanted Kingdom's Anchors Away, Viking is a pirate ship ride that swings you back-and-forth like a pendulum. This one is definitely scarier, though—my butt actually left the seat and you can bet I was holding on to the metal barrier for dear life! That's what I get for wanting to ride all the way at the back, LOL.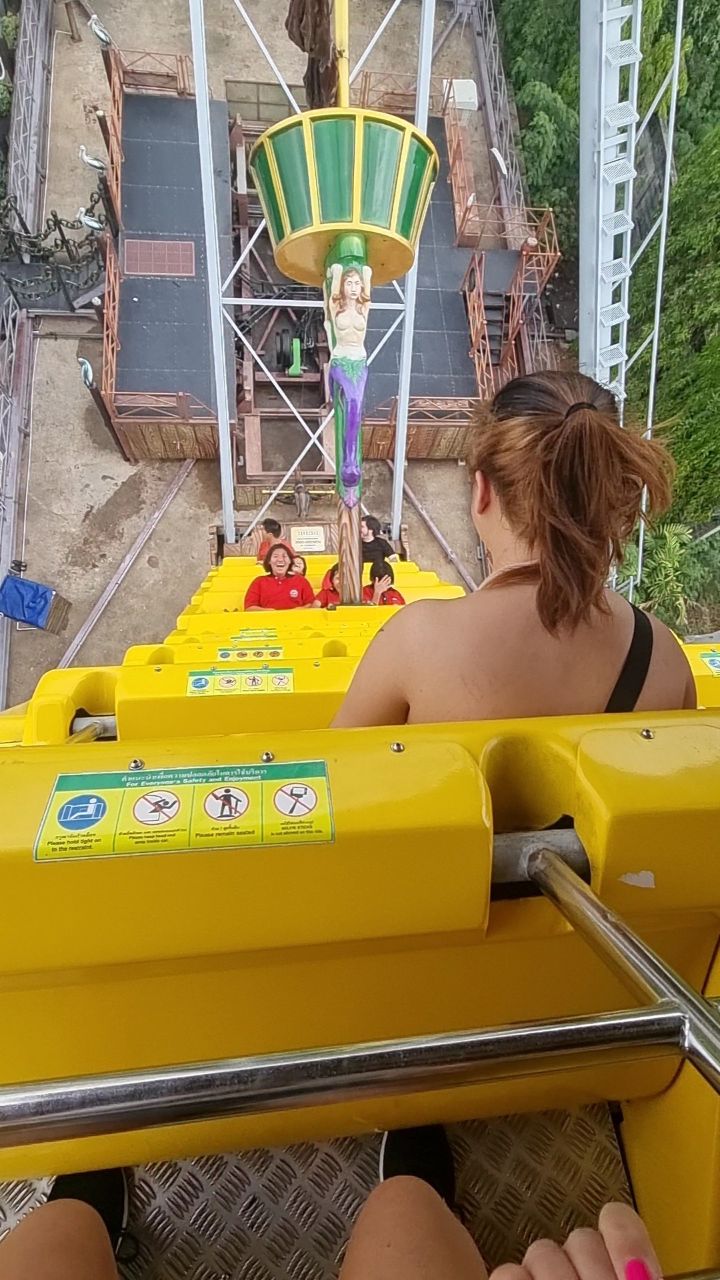 In the mood to experience something trippy? Try the Black Hole Coaster! It's entirely situated inside a building, and aside from the start and end of the ride where you go through a glow-in-the-dark tunnel, the ride is entirely pitch black. It'll definitely get your heart racing!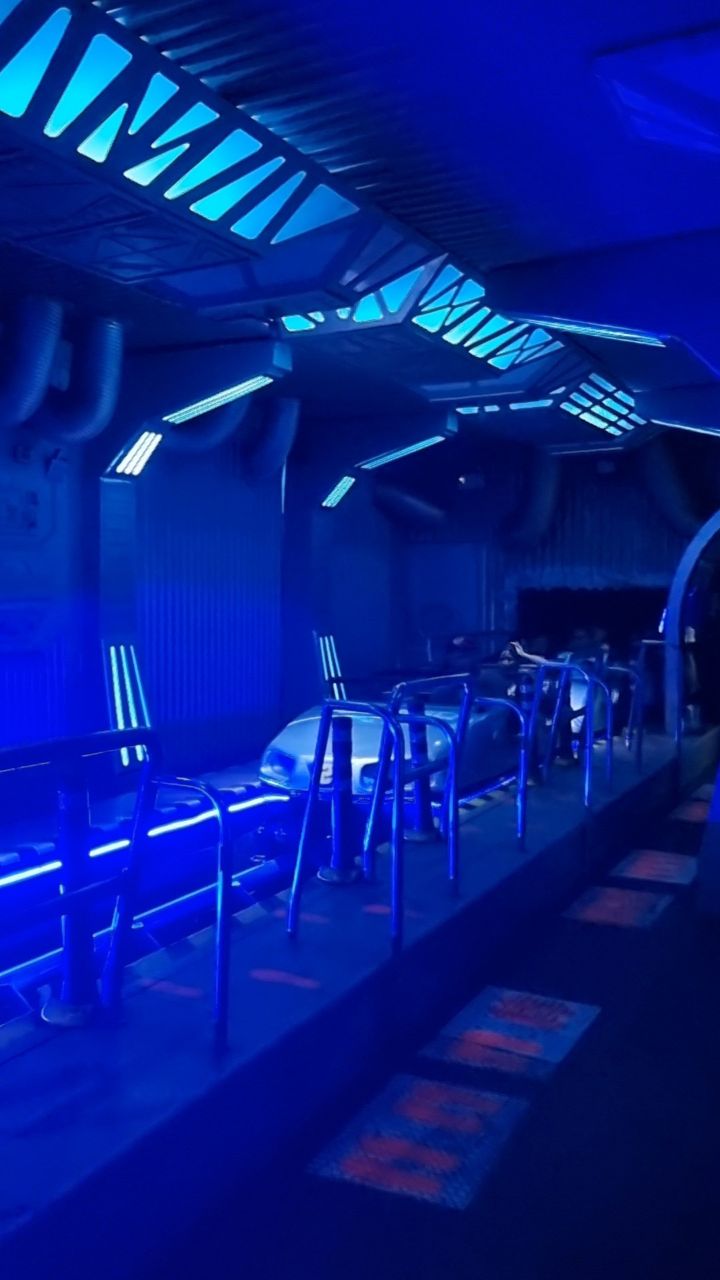 ADVERTISMENT - CONTINUE READING BELOW ↓
If the snacks didn't fill you up (or if you think you're overheating), take a lunch break at KFC. The chicken tenders and BBQ sauce are a must-order, and they use real mashed potatoes in gravy! For those who can't handle spice, take note that even the 1-pc chicken packs some heat. There's no bathroom inside the KFC, but there are several located throughout the park.  They are all clean, and each stall has its own roll of toilet paper. Tip: The aircon is set to blasting, so make sure to dry off your sweat before entering to avoid catching a cold.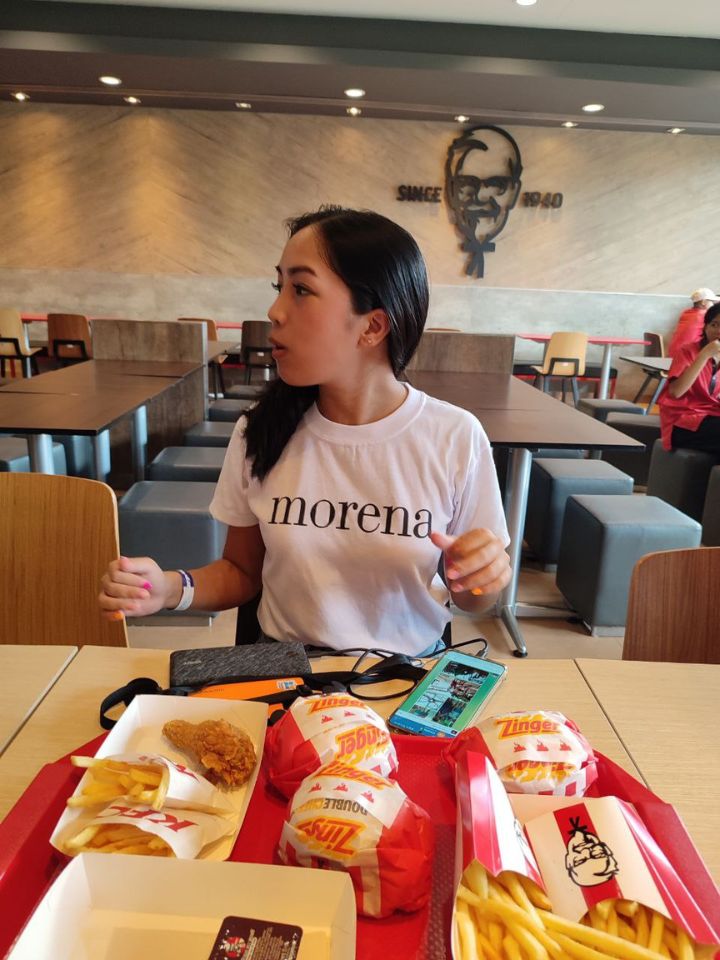 If the heat is still getting to you (it was quite hot when we visited!), cool yourself down by trying out one of the two water rides. Super Splash is Dream World's answer to EK's Log Jam, but the splash zone is much crazier. I was standing beside a tree next to the railing in order to film, and I *still* got splashed—do you see how far I am? They sell ponchos at a kiosk beside the entrance, and I highly suggest you buy one. Tip: The arm holes are quite big so fold then tuck them in, and hold your hood (and head) down right before the ride drops for maximum splash prevention.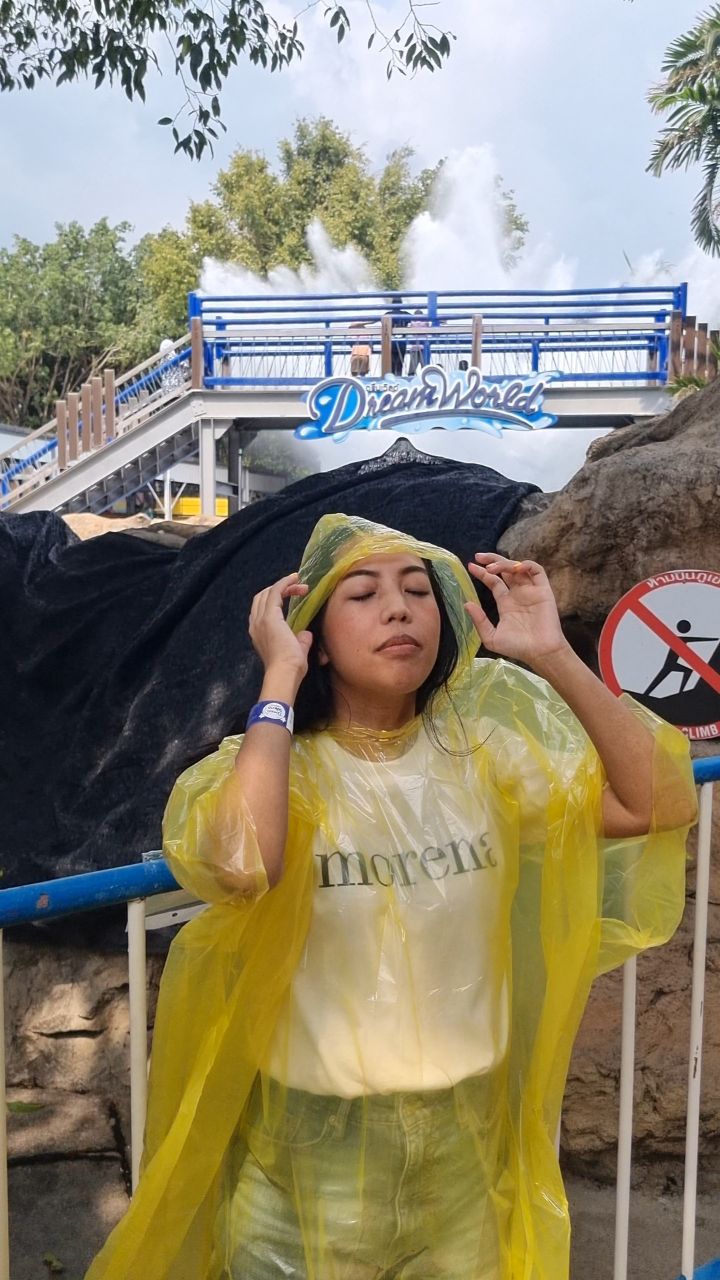 The Grand Canyon is the wetter Rio Grande Rapids equivalent, and even your poncho won't save you if you're in the unfortunate hot seat (or should I say wet seat?). Luckily for our group, none of us chose that seat during our ride!
ADVERTISMENT - CONTINUE READING BELOW ↓
Saving the best for last, Tornado is all the way at the end of the park. The ride runs for over 2.5 minutes, and you definitely feel every second of it in the air. You're not just swinging back-and-forth like a swing—you're also spinning around in circles. Each pump of the accelerator only gets your heart pumping faster!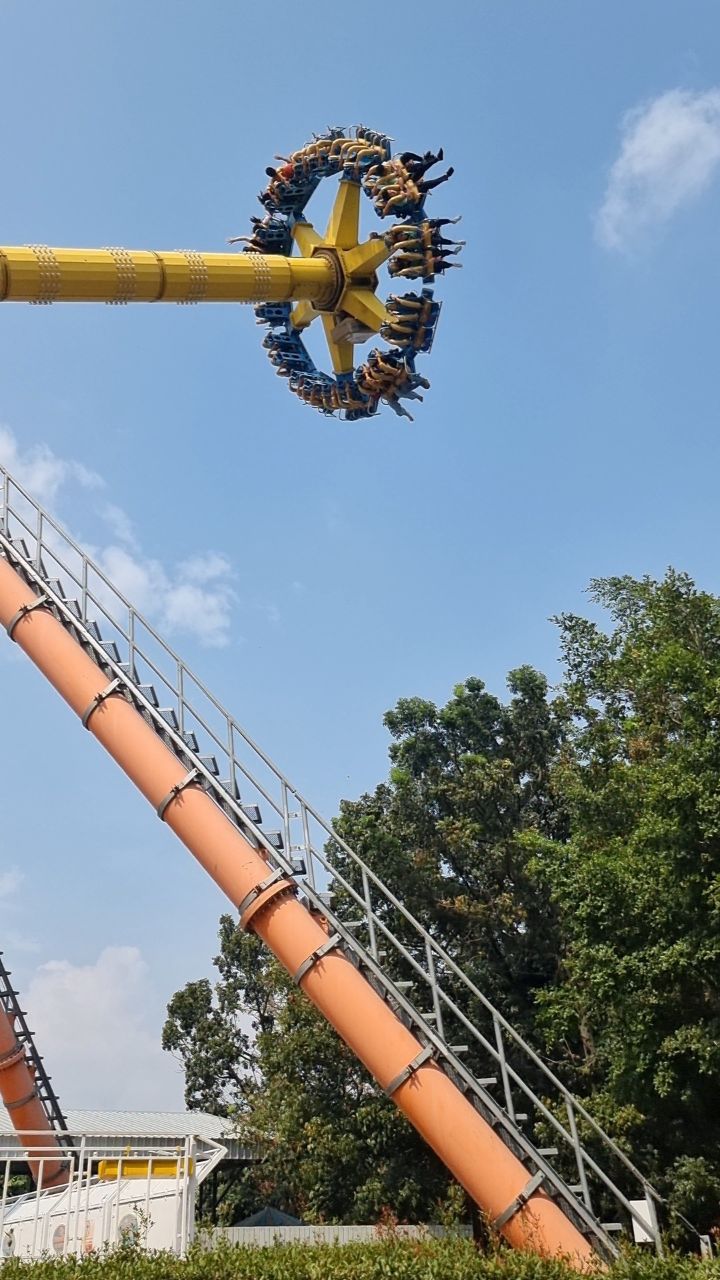 You can buy a photo of your group for 189 baht (around P300) after the ride is over, and because our photos were *hilarious*, we bought all four! Tip: Facing the ride, the photographer stands on the right side directly below the swing—so he gets a perfect shot of you as you swing downwards. Try to hold a pose for at least three seconds to ensure he captures your good angle!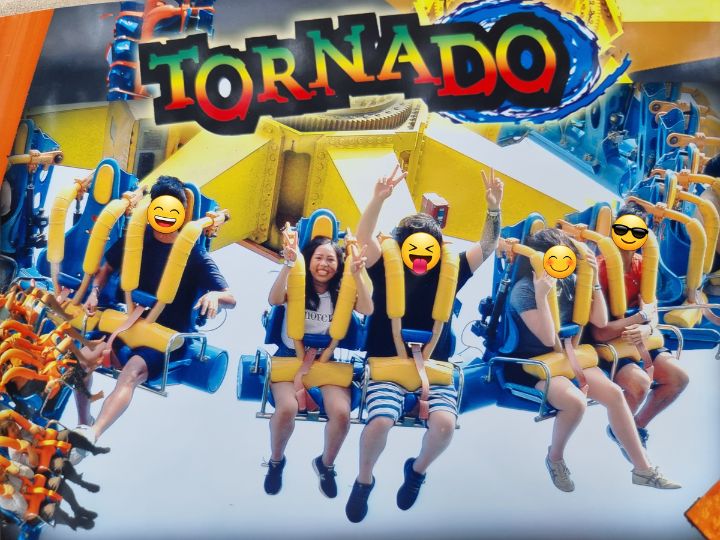 We left the park at exactly 4:59PM, and by then it was extremely difficult to book a Grab. There are vans you can rent right outside the park, and the rates were comparable to Grab. For transparency, the hour-long trip (45 kilometers in rush hour traffic) cost seven of us 1,000 baht total (around P1,600).
So if you're planning to visit Bangkok with your family (or friends), add Dream World Amusement Park to your itinerary. It's worth a day trip!
Follow Andie on Instagram.