ICYMI, Ellen Adarna and Derek Ramsay are currently enjoying their honeymoon in Tanzania! Thanks to the multiple tags in their Instagram Stories and feed posts, we know the couple are currently staying at The Manor at Ngorongoro.
According to its website, "The Manor at Ngorongoro, located in the north west Tanzania and with its nine luxurious cottages (18 Suites), family cottage, and magnificent main Manor House, is one of the first safari lodges of its kind to blend East African hospitality with old-world Afro-European architecture and decor. Located adjacent to the famous Ngorongoro conservation area and within a 1500-acre Arabica coffee estate, The Manor is reminiscent of an elegant up-country farm home in the Cape Dutch-style of architecture."
The best part? It's proximity to the famed Ngorongoro Crater! Considered the "Eighth Wonder of the World", the extinct volcano has an 18-kilometer wide crater floor, home to an abundant ecosystem of nearly all wildlife that you would wish to see on an African safari.
ADVERTISMENT - CONTINUE READING BELOW ↓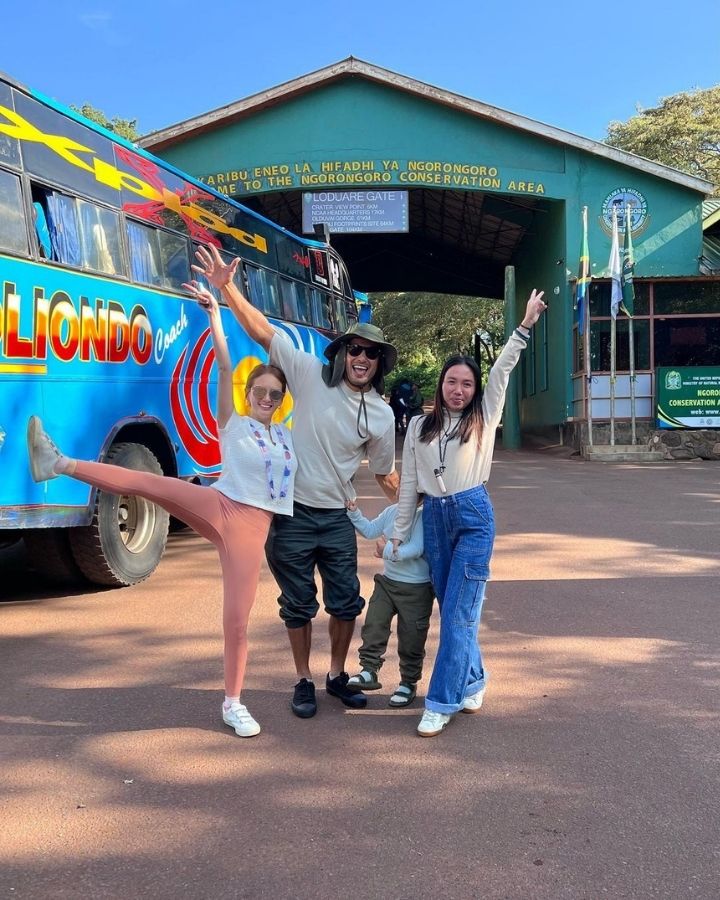 The Manor at Ngorongoro has two types of accomodation: The Manor Cottage Suite, and the Stable Cottage. Each of 18 Manor Cottage Suites has its own private entrance, adjoining private sun terrace, and en suite bath and shower room. Each suite comes with a king-sized double bed, although an extra bed is available upon request.
ADVERTISMENT - CONTINUE READING BELOW ↓
Recommended Videos
Meanwhile, the Stable Cottage is the family cottage with its own small separate dining area. It accomodates up to six persons (four adults and two children) and is divided into two floors. The ground floor contains a richly-furnished master bedroom and an additional twin bedroom, each with their own individual bathrooms. The joint family lounge area can also be found on this floor. Upstairs on the second level is the children's area, comprising of a children's twin room, a toddlers bathroom, and a satellite TV playroom.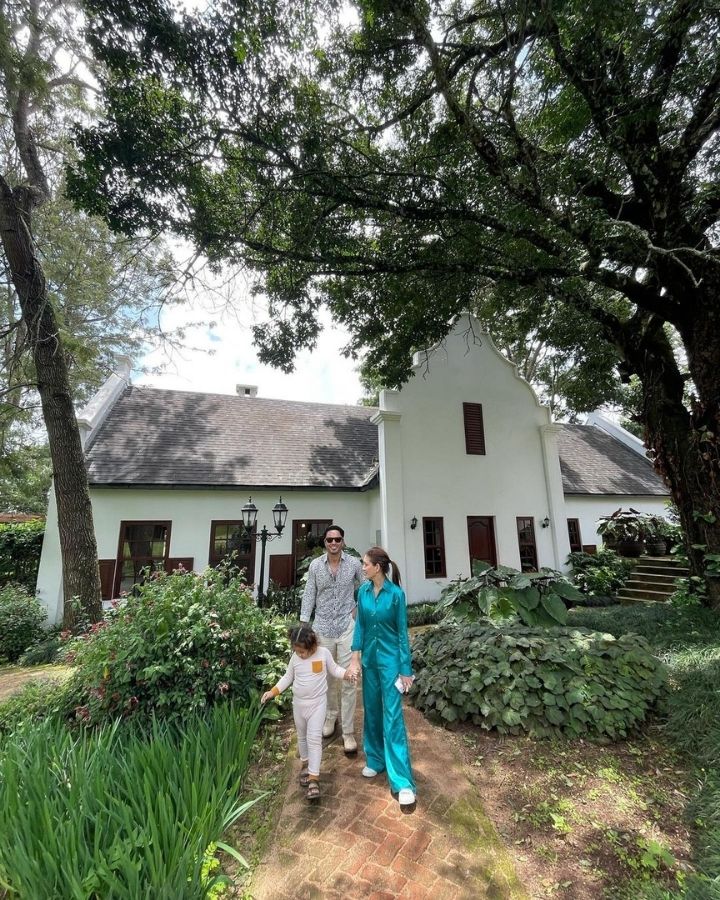 ADVERTISMENT - CONTINUE READING BELOW ↓
Ellen and Derek have been sharing photos and videos of their morning and afternoon safari game drives on Instagram Stories, so they most likely booked a Game Package. It is currently considered "Mid Season" in Tanzania (until March 31st), so if they opted for a Manor Suite Game Package (Triple Room, since they're traveling with Elias and an assistant), it would cost them USD $1,958 per night to book the suite—that's around P100,000 as of writing this article.
Based on their posts, the newlyweds seem to have booked the use of a private vehicle during their safari exploration. It costs USD $473 per person to get exclusive use of a safari vehicle with a driver guide, totalling USD $1,892 for four persons (approximately P97,000).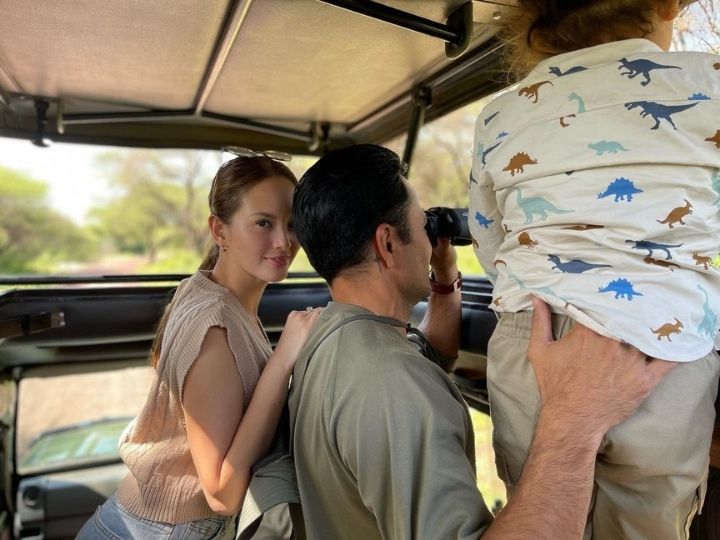 ADVERTISMENT - CONTINUE READING BELOW ↓
However, maximum room occupancy for a Manor Suite is three persons, so the Stable Cottage Game Package (fit for up to four adults, plus two children under 10 years old) makes more sense. The Stable Cottage comes with a private use vehicle, and would cost them a total of USD $3,435 per night—around P177,000!  Luckily for Elias, children under 12 years old (and sharing accomodation with an adult) get to stay FOC ("free of charge").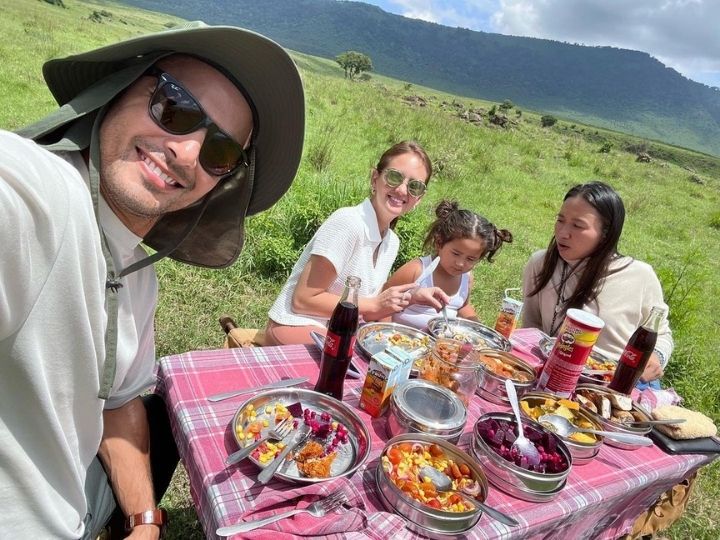 ADVERTISMENT - CONTINUE READING BELOW ↓
The couple have definitely been pleased so far with their safari experience, and they've even tagged luxury travel agency A2A Safaris in several posts (possibly as thanks for arranging their trip). We can't wait to see more of their daily adventures!
Follow Andie on Instagram and Twitter.
READ MORE ABOUT ELLEN AND DEREK HERE:
Ellen Adarna And Derek Ramsay Head To Africa For Their Honeymoon
Aww, Ellen Adarna And Derek Ramsay Celebrate Their First Anniversary As A Couple
Ellen Adarna And Derek Ramsay Launch Their Tube Ice Plant Business
EXPLORE COSMO