South Korea has always been a go-to destination for travelers. Whether you're a Hallyu fan or not, you'll enjoy the tourist spots here that offer various experiences. There's Seoul for urban dwellers and Busan for beach lovers. Jeonju for foodies and Daegu for the fashion-forward. And if there's a place in SoKor where you can *truly* sit back and relax, that would be Jeju Island.
We have good news for you, chingus: Starting June 1, 2022, Filipino tourists can visit Jeju Island visa-free and stay up to 30 days! But before you start packing your bags, here's a ~quick~ guide to South Korea's largest island:
What is Jeju Island?
Jeju Island sits in the southwest of the Korean peninsula and is the only self-governing province in South Korea. A number of its volcanic lava tubes (like the Seongsan Sunrise Peak) are not only must-see places but are also designated as a World Natural Heritage Site by UNESCO.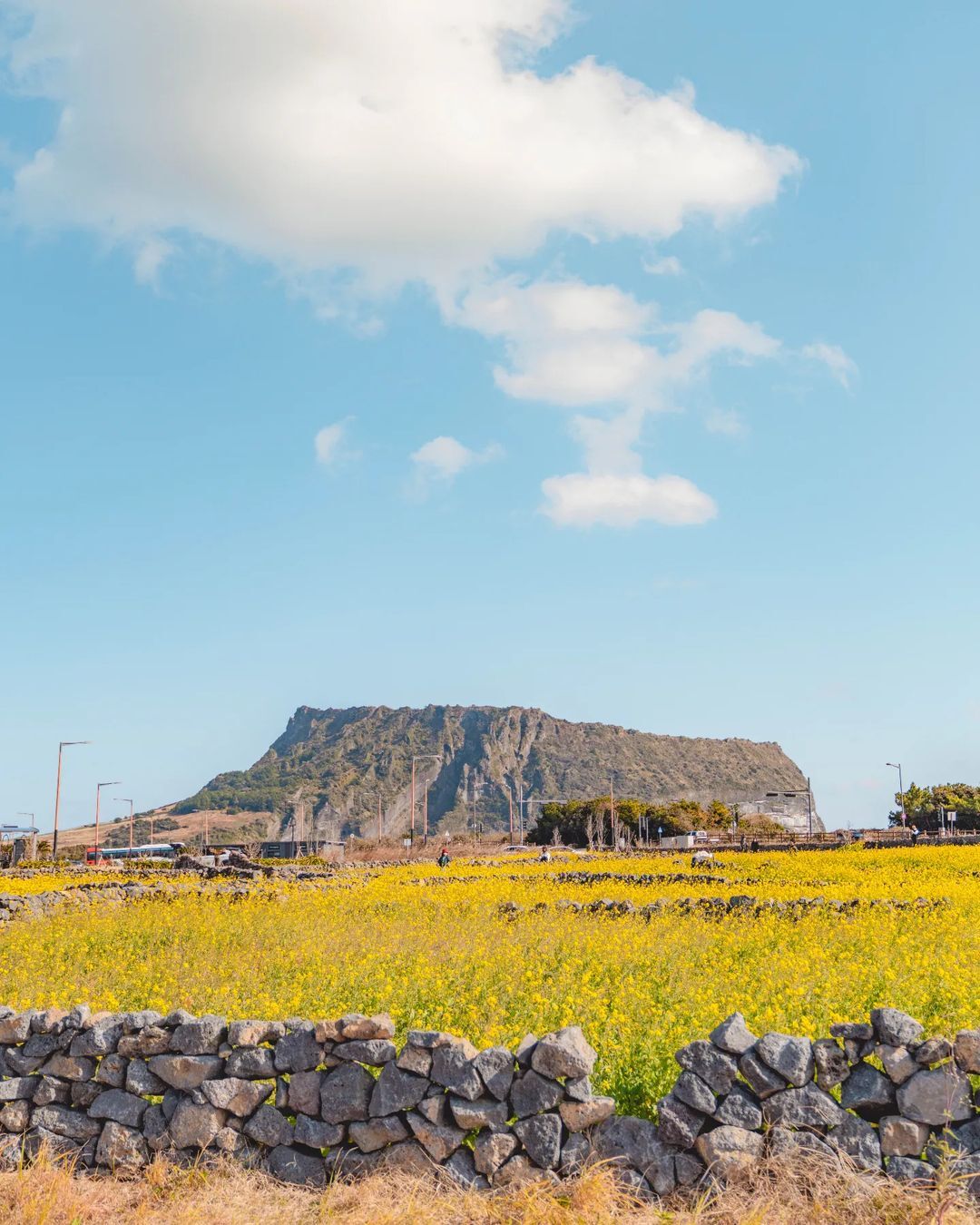 Surrounded by water and lush foliage, Jeju Island is every vacationer's dream come true. The destination's vivid colors will leave you mesmerized and the sceneries are just straight out of a Pinterest board. If you're more of an adventurer, there are also various activities that await you such as scuba diving and trekking.
Continue reading below ↓
Recommended Videos
P.S: When you're on Jeju Island, you'll find dol hareubangs (grandfather made of stone) everywhere. They are stone statues that guide the province from ~evil spirits.~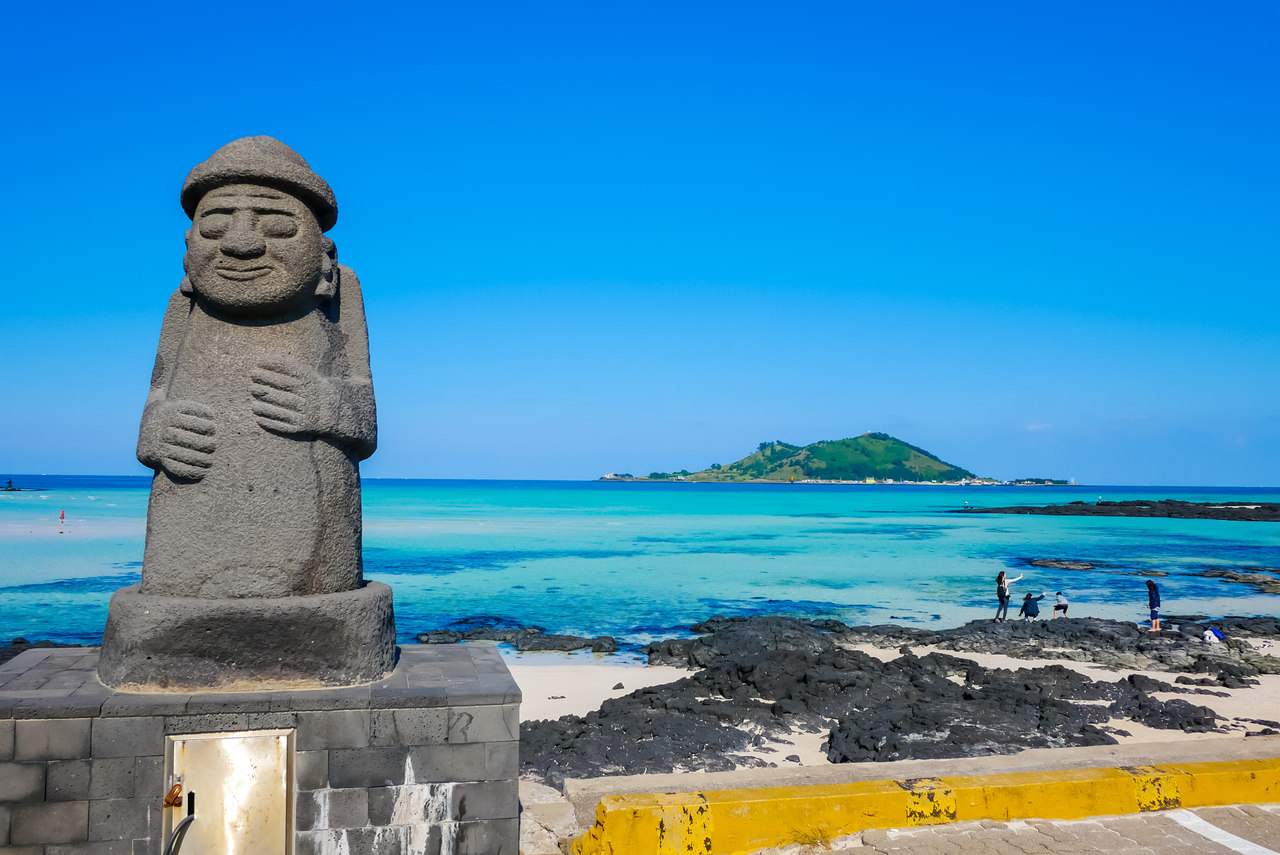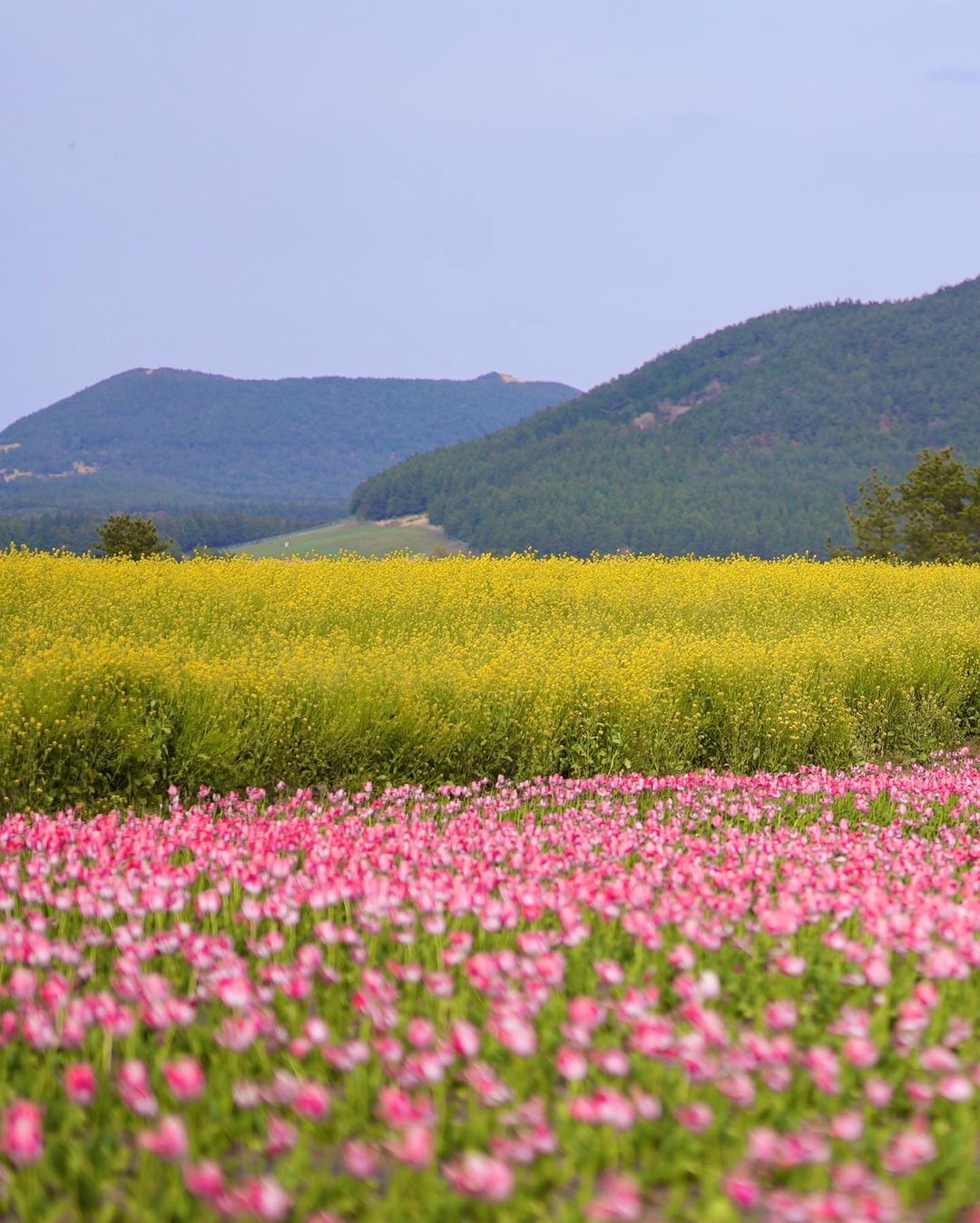 Apart from the tourist spots, Jeju Island is also home to some of the best food in South Korea that you can't miss out on. From the Jeju Black Pork BBQ (it has a chewy texture and tastes like a steak) to the famed hallabong (a kind of tangerine that's both sweet and tart), you won't run out of food to try (and take pictures of for the 'gram).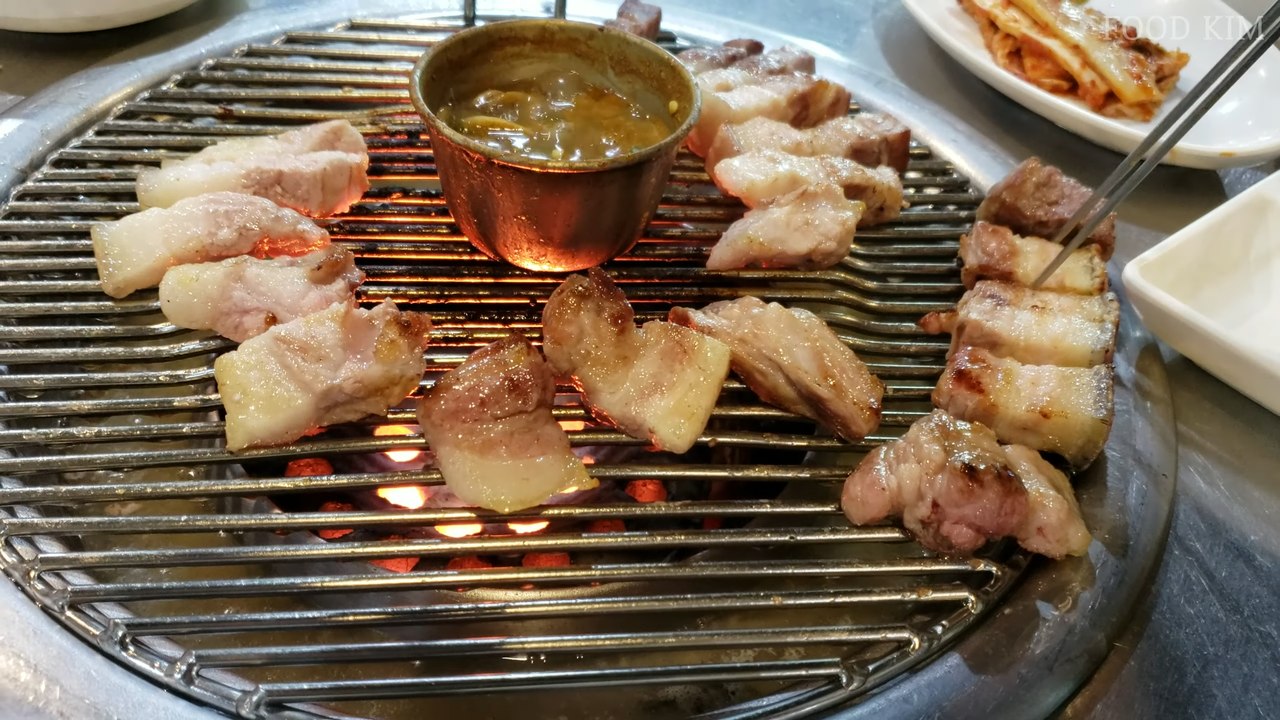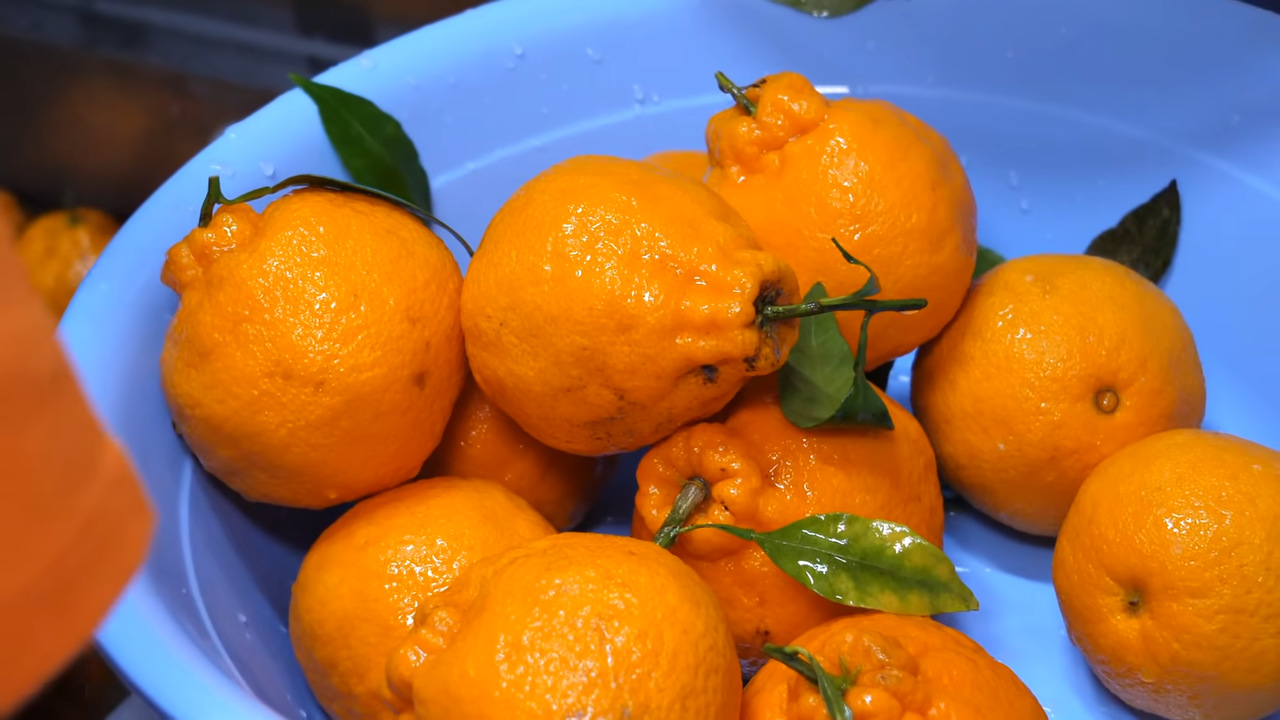 What are the must-visit sights on Jeju Island?
There are A LOT, but we narrowed down the top ~healing~ places that you should include in your itinerary in this video with content creator Marc!
9 MUST-VISIT Places In Jeju Island (Honinji, Lazy Pump, Jusangjeolli Cliff, etc)
What are the K-dramas that were filmed on Jeju Island?
With its breathtaking landscapes and laidback island vibes, it's no surprise that Jeju Island is a favorite K-drama filming location. Some of the series that were shot here are Netflix's Our Blues, the classics Boys Over Flowers and Secret Garden, and the fantasy rom-com Legend Of The Blue Sea.
Our Blues | Official Trailer | Netflix [ENG SUB]
Boys Over Flowers Trip to New Caledonia, Macau & Jeju Island
All set to go to Jeju Island? Don't forget that you should book a direct international flight to the province and have your PH passport, proof of vaccination, rapid antigen test, and Q-code system registration with you. Enjoy your trip!
SEE YOU IN SOUTH KOREA, CHINGUS
Wow, This Pinoy Based In South Korea Has Visited The Filming Locations Of 'Hometown Cha-Cha-Cha'
6 'Vincenzo' Filming Locations You Should Visit During Your *Future* Trip To South Korea
We're Totally Visiting These 'Start-Up' Filming Locations On Our Next Trip To South Korea
K-UPDATES