Name: Mo
Age: 32
Job: Associate Creative Director 
Where and when did you go? 7 days in Ubud, Bali, December 23-29, 2014
What made you decide to go?
In 2014, the thought of the looming Christmas rush—shopping, reunions, and traffic—made me anxious. I decided I needed to do something that utterly terrified me—spend Christmas alone in a place I'd never been. It was a really toxic time both personally and professionally and I felt like I needed to get away. I'd been backpacking and climbing mountains since 2005, but I was scared to do it my own. I packed my bags and went on a self-made yoga retreat in Ubud, Bali. It may sound cliché, but it was an Eat Pray Love kind of trip.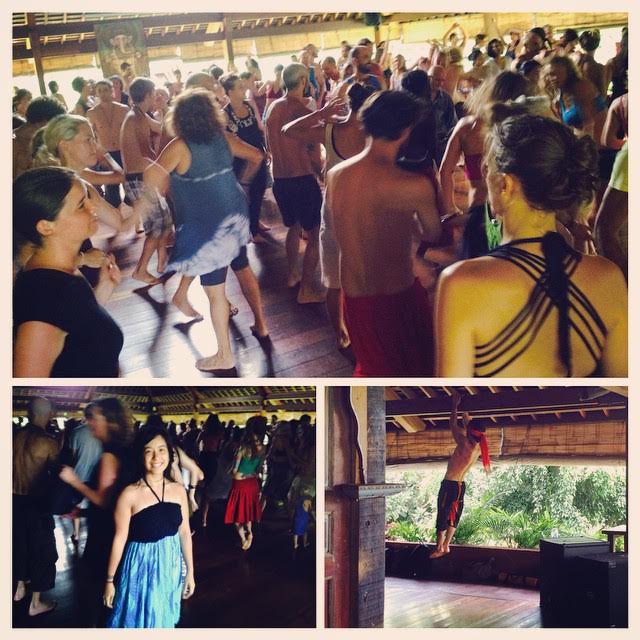 Continue reading below ↓
Recommended Videos
How did you emotionally prepare for the long trip?
I didn't. I packed my bags and my excess baggage with me to sort out there!
What did you do there?
When I got to Ubud, I walked around looking for the cheapest room that looked safe for a solo female traveler. My hostel host, Nyoman, was so kind. He and I haggled for a bit, but after that, he and his wife treated me like an adopted daughter—they checked up on me all the time, chastised me gently when I'd go home late and even brought me (and waited hours for me) to the hospital on that one day the monsoon rain came down. It was strange to be alone, but backpackers are friendly and pretty soon I met different groups of people who I would have lunch, dinner, or the casual snack with after class. On Christmas, I spent the night looking for a jazz club with a fellow traveler. Another day, I had lunch with a guy who was on his way to mountain bike around Bali. We stayed in touch and met up when he visited Manila. There was so much to do there that I didn't even want to leave Ubud. It was a feast of classes, food, people, and energies that were so overwhelmingly freeing.
What challenges did you face?
"I can't let you into my country." That's what the immigrations officer told me when he saw my passport. There were no pages left to stick a visa, but I think he saw the desperation in my eyes and he figured something out.
What lessons did you learn during your trip?
That I am whole and didn't need a partner to validate me. I learned that I am my own better half.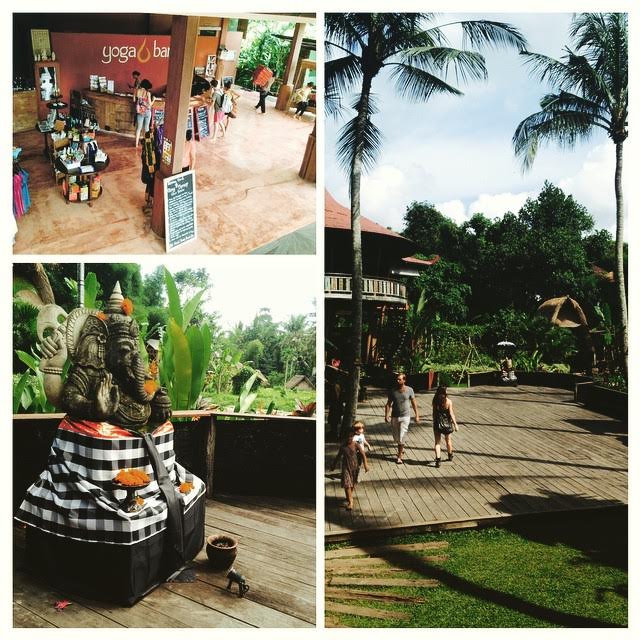 How did you stay within your budget?
I planned my trip the way you would plan climbing a mountain. I scheduled my itinerary by the hour and calculated for every expense from lodging to transportation, meals, and even how much water I would need. To save money, I bought bread and spreads so that I wouldn't waste money on expensive restaurants. For pasalubong shopping, I went to the market as they were closing. Since they were rushing to go home, they gave in to my audaciously low offers.
How much did you spend in the entire trip?
Around P35,000 for 7 days. Airfare was the most expensive part of the trip (P18K) but that's what you get when you book on a crazy impulse. Everything else was pretty cheap. A 20-class yoga pass was only P4,000 (in Manila it costs double) and the food was hawker-style affordable.
Who funded your trip? Me.
Did you ever travel solo again?
Yes! After Bali, I went to Siem Reap to celebrate my birthday at a secluded retreat center that was all-vegan and had no Wi-Fi. For Holy Week 2015, I went to Batad to write and read. I once commuted from Bacolod through Iloilo and took a habal-habal to stay at the last resort of Guimaras. I was the only other guest except for a domesticated monkey. If Eat Pray Love were the peg for my first trip, I would love Wild to be the peg for the next one!
What are your tips for fellow CGs who want to travel alone?
Do it. There's nothing more liberating than finding out who you are when no one's looking.
Visit Kate on KateWasHere.com and follow her on  Instagram  and Twitter.