Anyone dreaming of visiting South Korea will no doubt have Seoul at the center of their itinerary. However, if you've got enough time on your hands, or you just happen to be flying to SK for the nth time, why not skip the hustle and bustle of city life and travel to a far-flung province instead? Case in point: How do you feel about Jeollanam-do? 
Also known as the South Jeolla Province, it's the fifth most populated province in Korea. "With a comparatively balmy climate, Jeollanam-do is famous for its bountiful harvests, fresh seafood, and green tea, celebrated in several festivals," international travel website Lonely Planet describes. "For all its rural atmosphere, Jeollanam-do has urban elements too: Gwangju, the province's largest city, has a hip vibe and an active arts scene centered around a much-hyped cultural center."
That said, for visitors in need of a peaceful getaway, Jeolla's Gurye County is a must-visit rural haven. This small farming town is well-loved for its picturesque temples and annual festivals—the most famous being the Sansuyu Flower Festival celebrated every mid-March. 
To know more about this modest but refreshing escape, the Korea Tourism Organization recently rounded up four of Gurye's breathtaking tourist attractions. Check them out below.
Continue reading below ↓
Recommended Videos
1. Ssangsanjae
Location: 3-2, Jangsu-gil, Gurye-gun, Jeollanam-do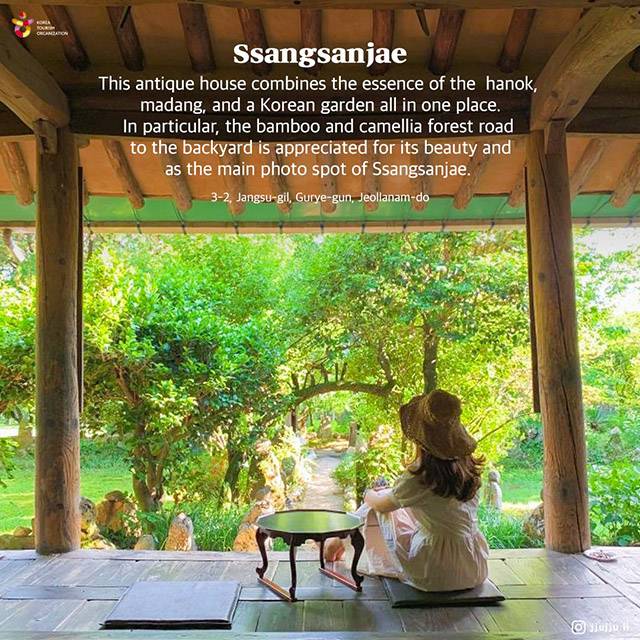 2. Thousand Juniper Forest
Location: 12, Cheonbyeon, Gurye-gun, Jeollanam-do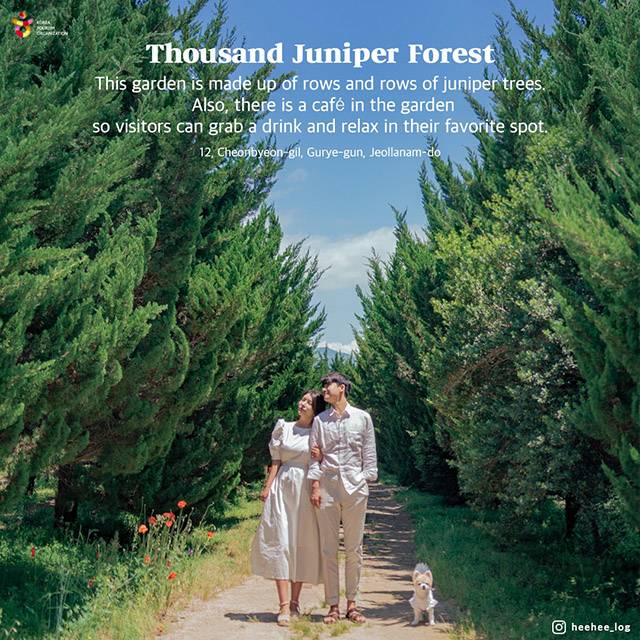 Read More: 
Here's Where The *Hospital* From 'It's Okay To Not Be Okay' Is Actually Located
7 'The King: Eternal Monarch' Filming Locations To Add To Your Travel Bucket List
3. Jirisan Cheese Land
Location: 1590-62, Saneop-ro, Gurye-gun, Jeollanam-do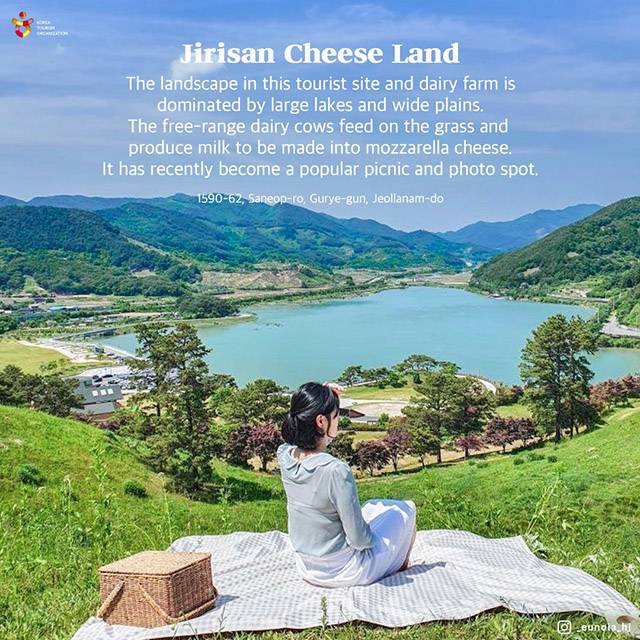 4. Muuru Cafe
Location: 6, Jungyeon-gil, Gurye-gun, Jeollanam-do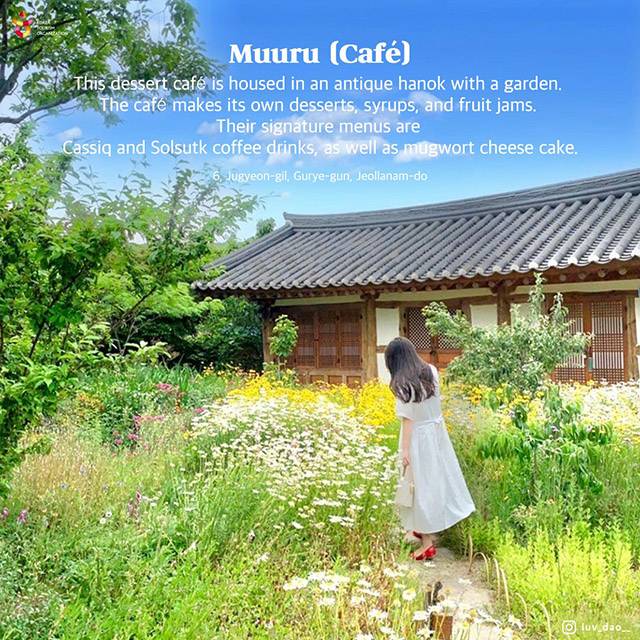 ***