If we're going to describe Hometown Cha-Cha-Cha in one word, that would be healing. The heartwarming plot, the relatable characters, the feel-good OST—every time we watch an episode of this drama, the world feels right again. Of course, we can't forget the breathtaking Gongjin (it's the coastal part of Pohang IRL!) that got us singing ~it's a beautiful and shining day.~ While most of us are *dreaming* to visit this place, there's a Pinoy who already did! 
Marc is a finance operations manager based in Seoul and when he's not in the office, you'll find him exploring different spots in South Korea. In our interview with him, he shared that he wanted to take a break from the bustling city and so he went on a three-day trip (which was actually extended to four days) to Pohang during the Chuseok holiday. "I have to say, my expectations were met and the local people I talked to there were very hospitable. Seeing the beautiful breakwater and ocean every day whilst staying in a quiet village was such a healing experience for me," he said.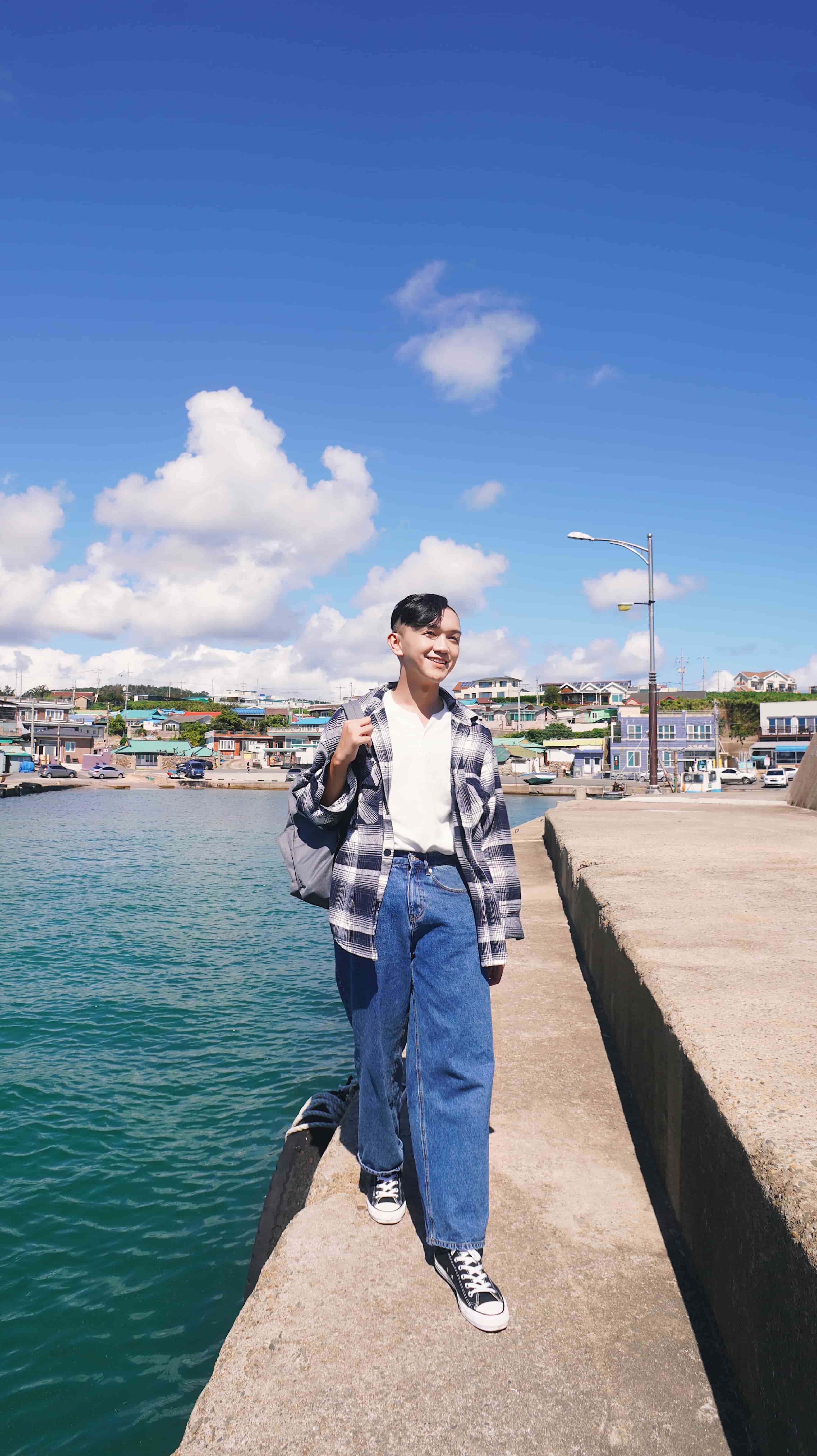 To prepare for his trip, Marc did some research and read local Naver blogs to determine the exact addresses of Hometown Cha-Cha-Cha's filming spots: "I plotted the location addresses on the Pohang map to strategize my itinerary. During my planning process, I learned that the filming locations are located in three different areas of Pohang." Marc added that he planned his mode of transportation within Pohang in detail since subway trains are not available in the area. He also used the local taxi app, Kakao T, to calculate the time involved in taking cabs in between every filming location.
Continue reading below ↓
Recommended Videos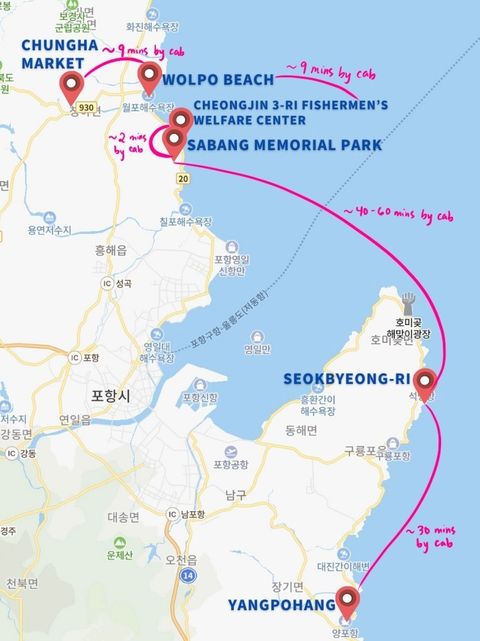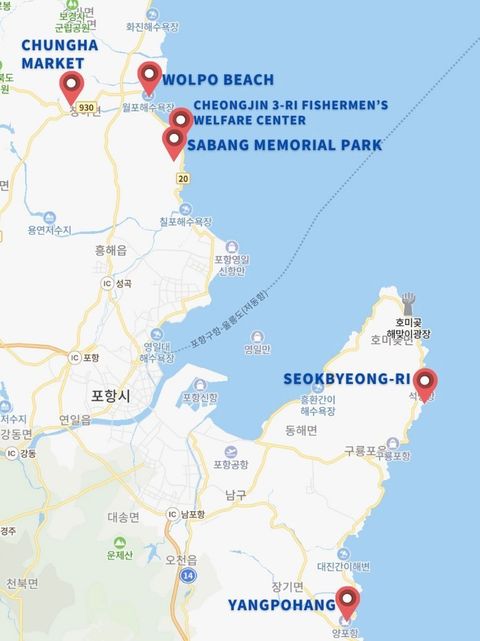 Out of all the sites he visited, Marc's favorite is the boat located at the Sabang Memorial Park. He was initially discouraged after seeing how high it was but he tried again the following day: "That experience has made me learn new things about myself. The best thing about visiting that filming location is seeing the nice view from the peak and reminiscing the moments of Hong banjang (Kim Seon Ho) and Hye Jin (Shin Min Ah) there."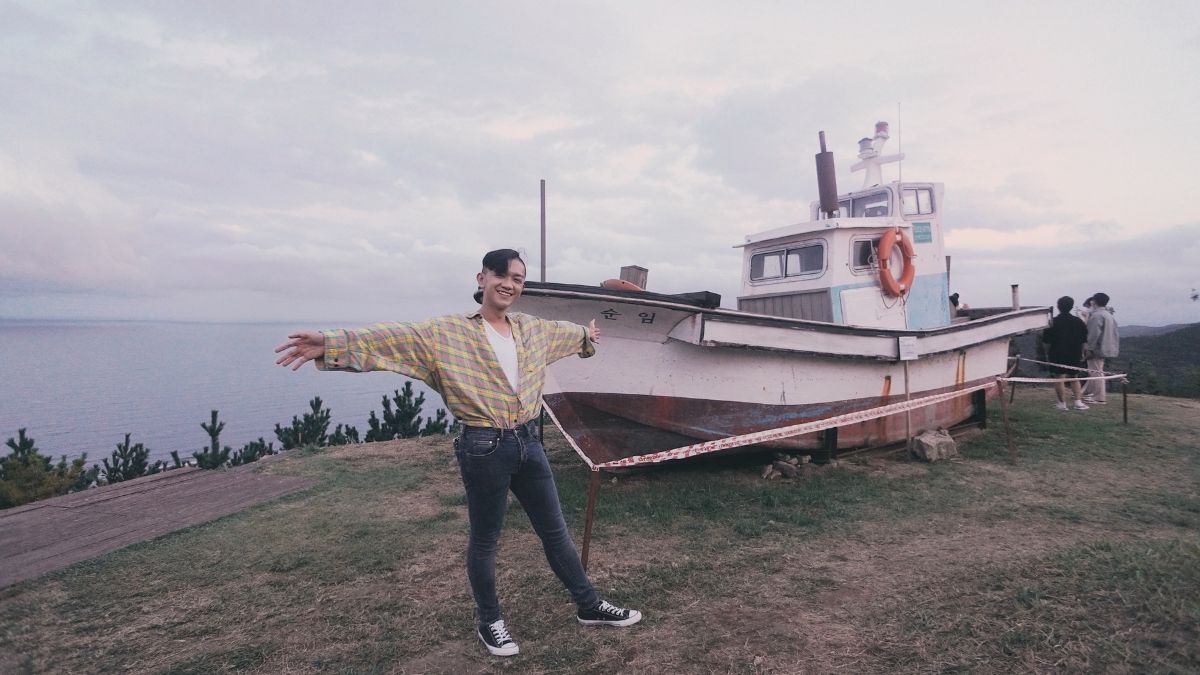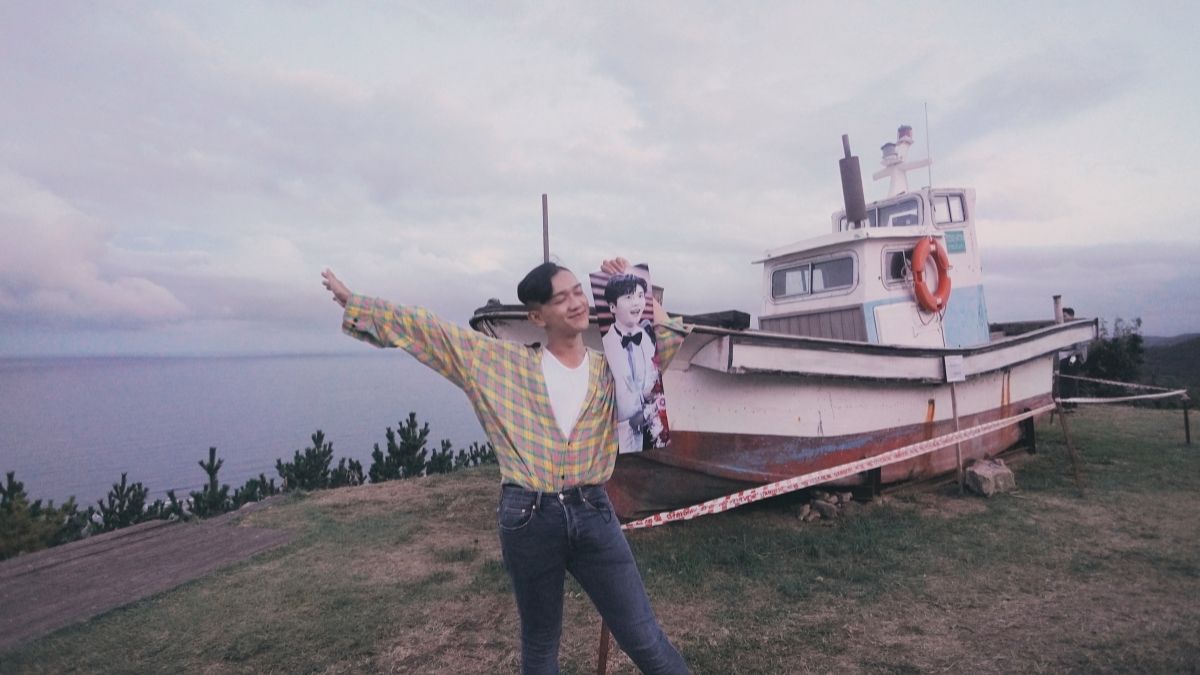 When asked who's his favorite character in the drama, Marc said that it's none other than Hong banjang. He admires his multi-talented persona and like him, he also wants to be of service to others as much as he could. Marc is a true-blue Seonhohada (Kim Seon Ho's fandom name) and he even wore the exact outfit as Hong banjang during his trip—specifically the yellow, pink, and green plaid shirt! We love this twinning moment.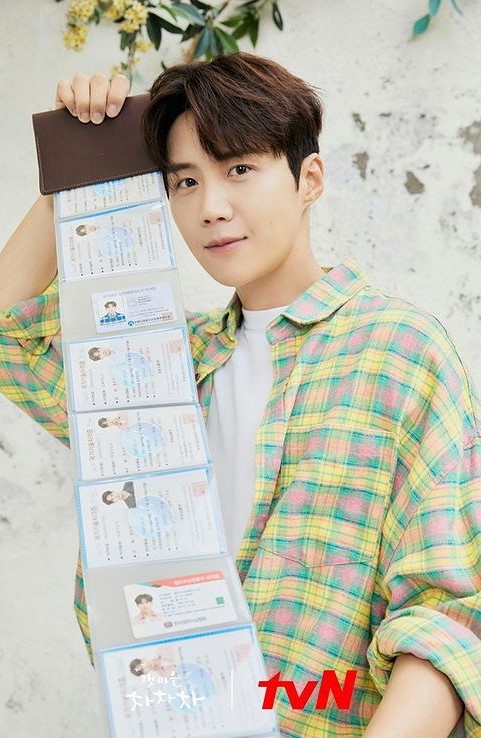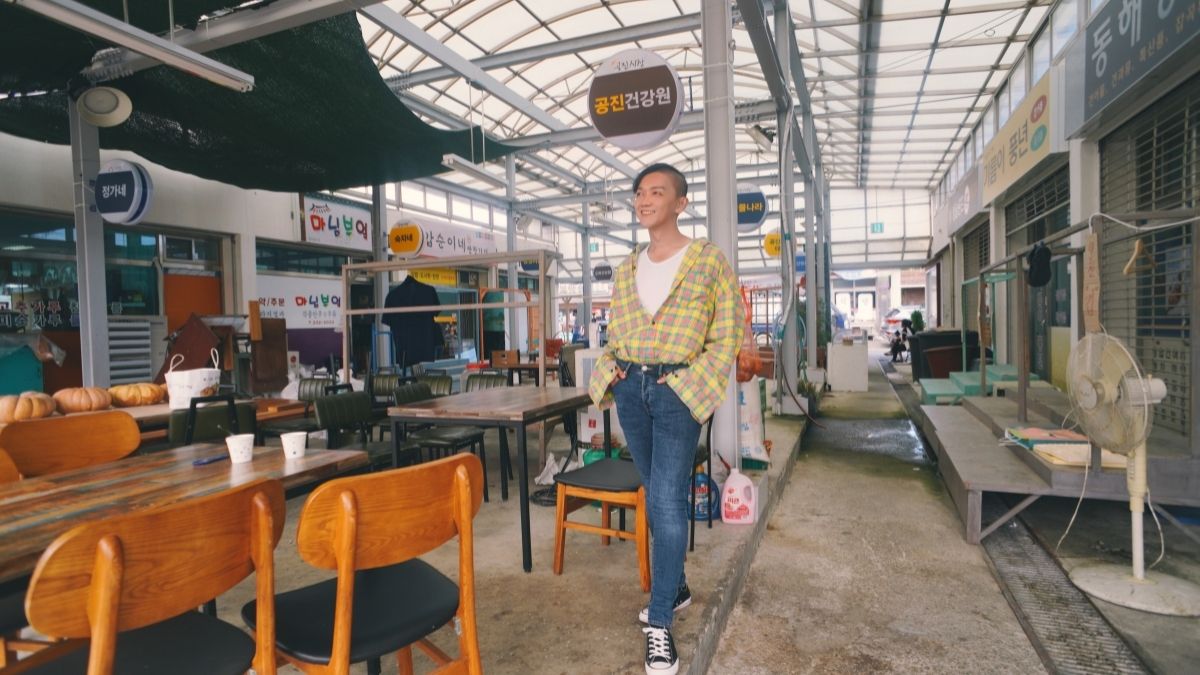 Hometown Cha-Cha-Cha serves as a happy pill for Marc and he's grateful to the drama's cast and production team for bringing a healing gem during these tough times: "Thank you for showing us that happiness can be found in a place where the people around us make us feel that we belong, that we are at 'home.' And lastly, thank you Kim Seon Ho for always inspiring me." We feel you, Marc!
Take a look at the Hometown Cha-Cha-Cha filming locations he has visited:
1. Yangpohang Fishing Port 
Episode one introduced us to Gongjin's fishing area, which is the Yangpohang Fishing Port. This is where Hye Jin learned how to remove squid innards from the halmeonis (grandmothers) to repay Hong banjang.
Address: Yangpo-ri, Janggi-myeon, Nam-gu, Pohang-si, Gyeongsangbuk-do, South Korea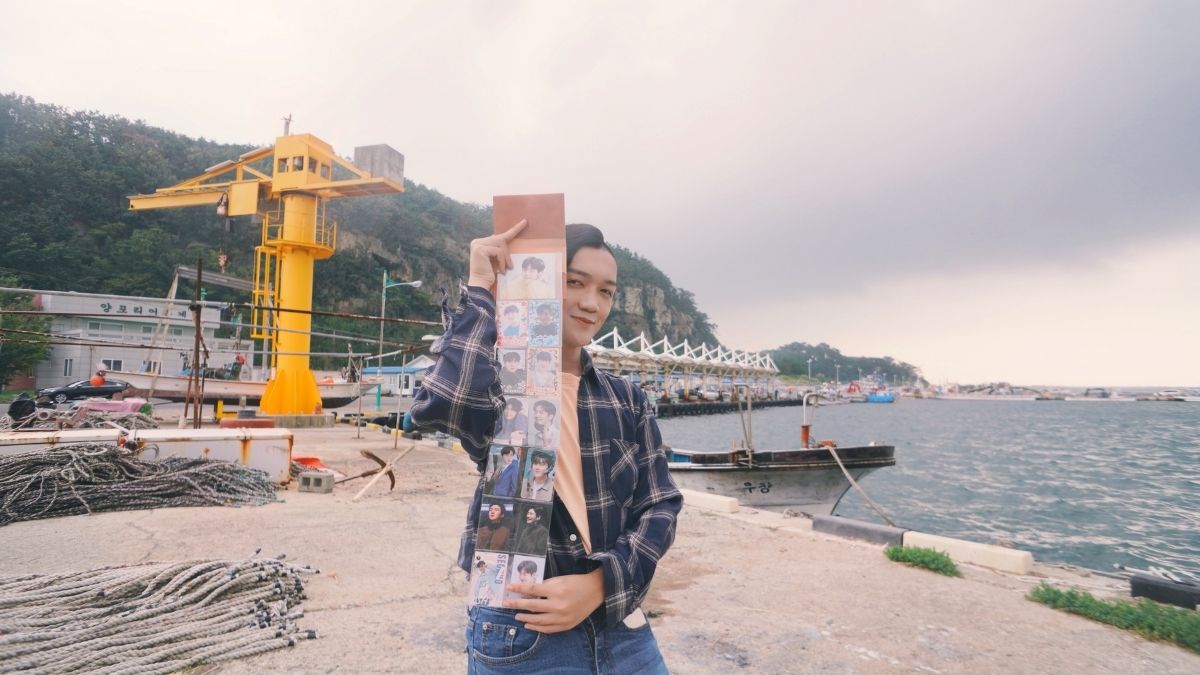 2. Yoon Dental Clinic
It must be fun to have a stunning view of the sea while at work! In the drama, Hye Jin set up her dental clinic in Gongjin and the building is owned by Yeo Hwa Jeong (Lee Bong Ryun). According to Marc, the first floor of this property IRL is a scuba diving equipment shop, while the second floor is a fishermen welfare center.
Address: 429 Cheongjin-ri, Chungha-myeon, Buk-gu, Pohang-si, Gyeongsangbuk-do, South Korea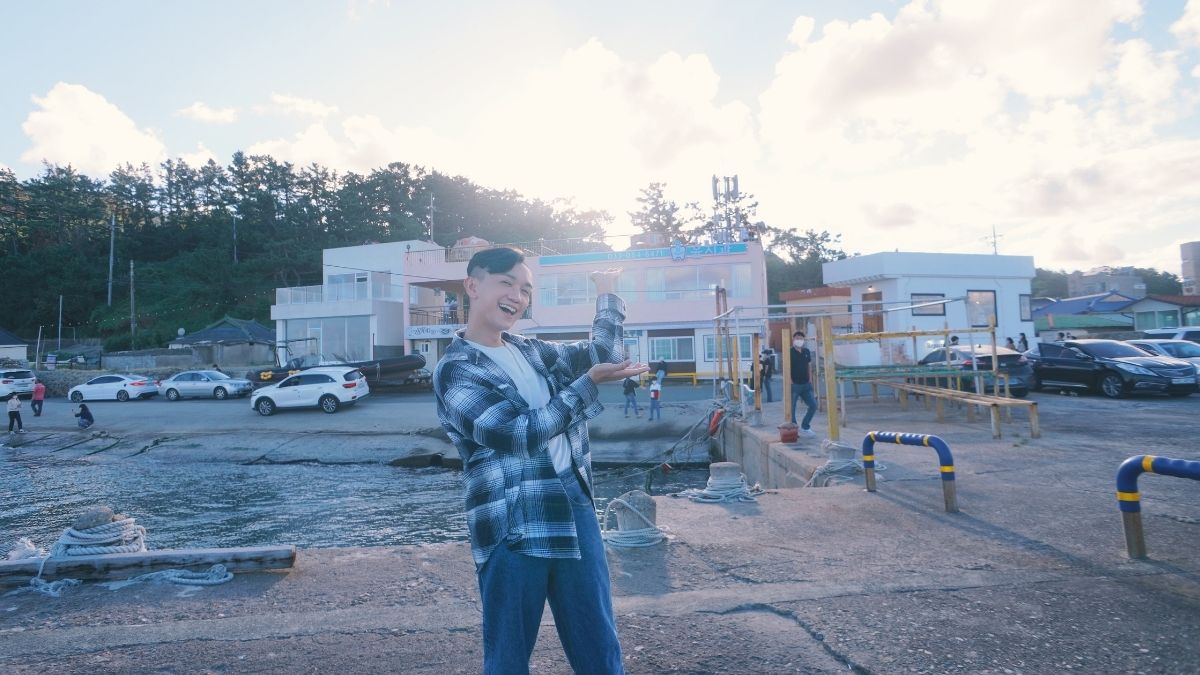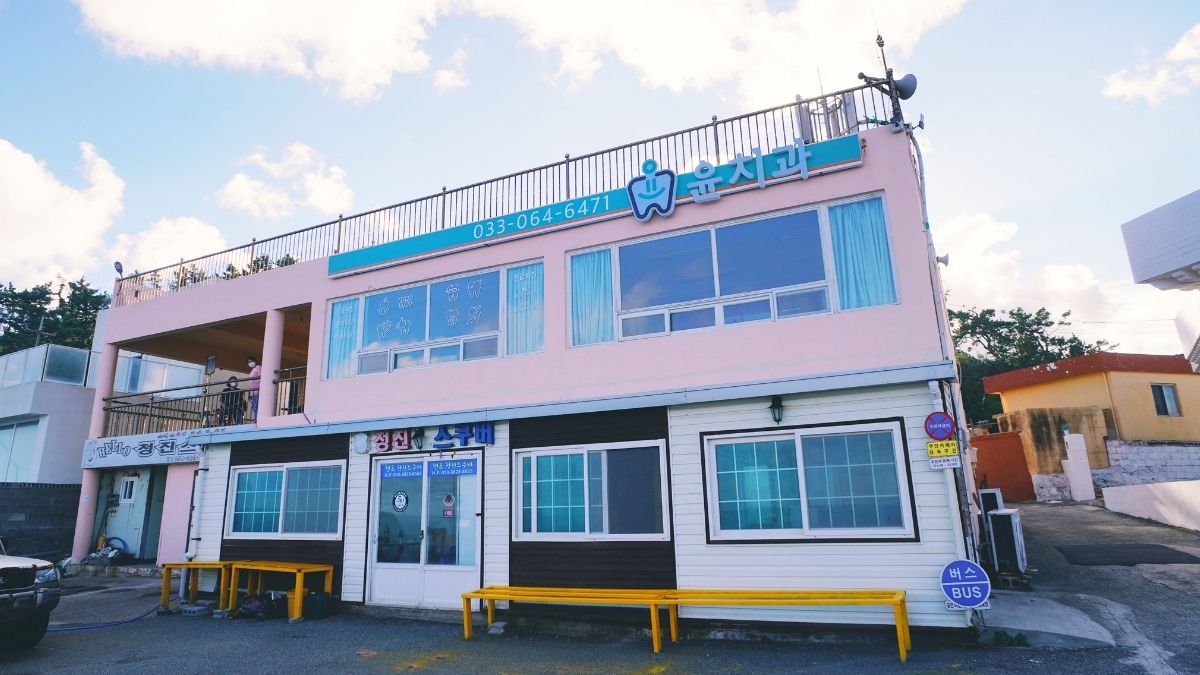 3. Cafe In The Middle Of The Day And Beer In The Moonlight 
Oh Yoon (Jo Han Chul)'s ~infamous~ coffee shop that doubles as everyone's favorite tambayan is actually a *fictional* store! You can still take a pic outside though, and maybe take a selfie with the Oh Yoon poster, too?
Address: 200beon-gil6, Chungha-ro, Chungha-myeon, Buk-gu, Pohang-si, Gyeongsangbuk-do, South Korea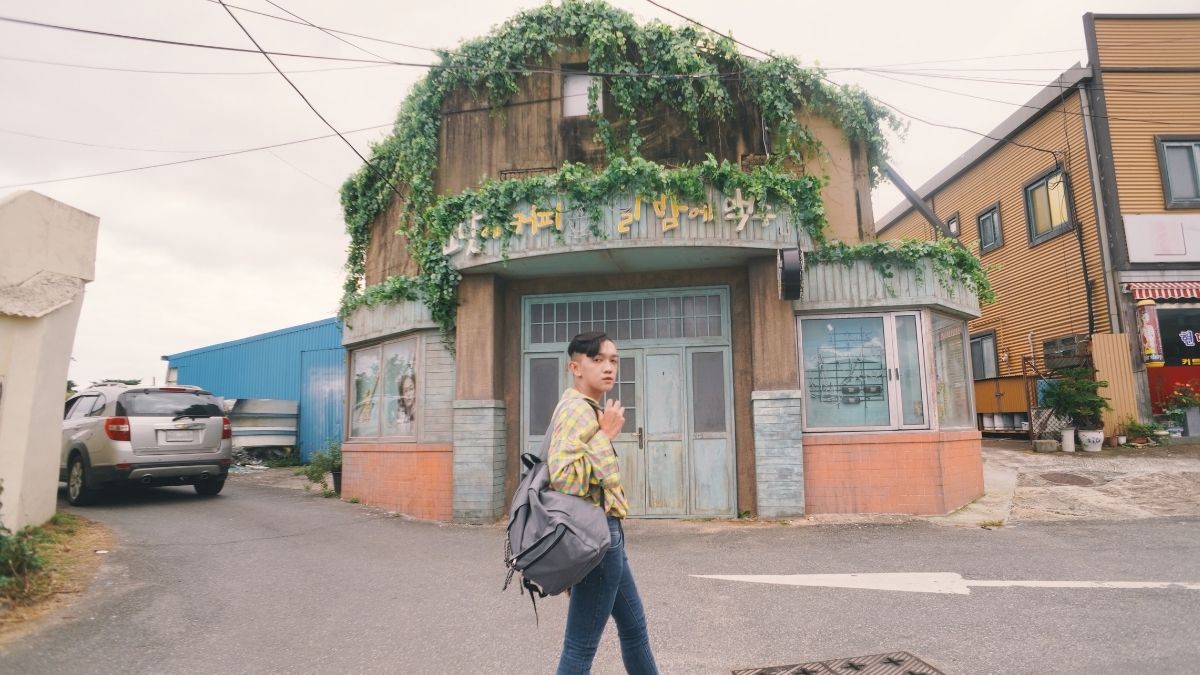 4. Bora Supermarket and Cheongho Hardware Store
These one-stop shops owned by Ham Yun Gyeong (Kim Ju Yeon) and Choi Geum Cheol (Yoon Seok Hyun) have everything a Gongjin villager needs, from electrical supplies to Hye Jin's favorite Korean sausages! Like the cafe, these filming sites are located at the Chungha Market and are 15 minutes away by car from the Yoon Dental Clinic.
Address: 200beon-gil6, Chungha-ro, Chungha-myeon, Buk-gu, Pohang-si, Gyeongsangbuk-do, South Korea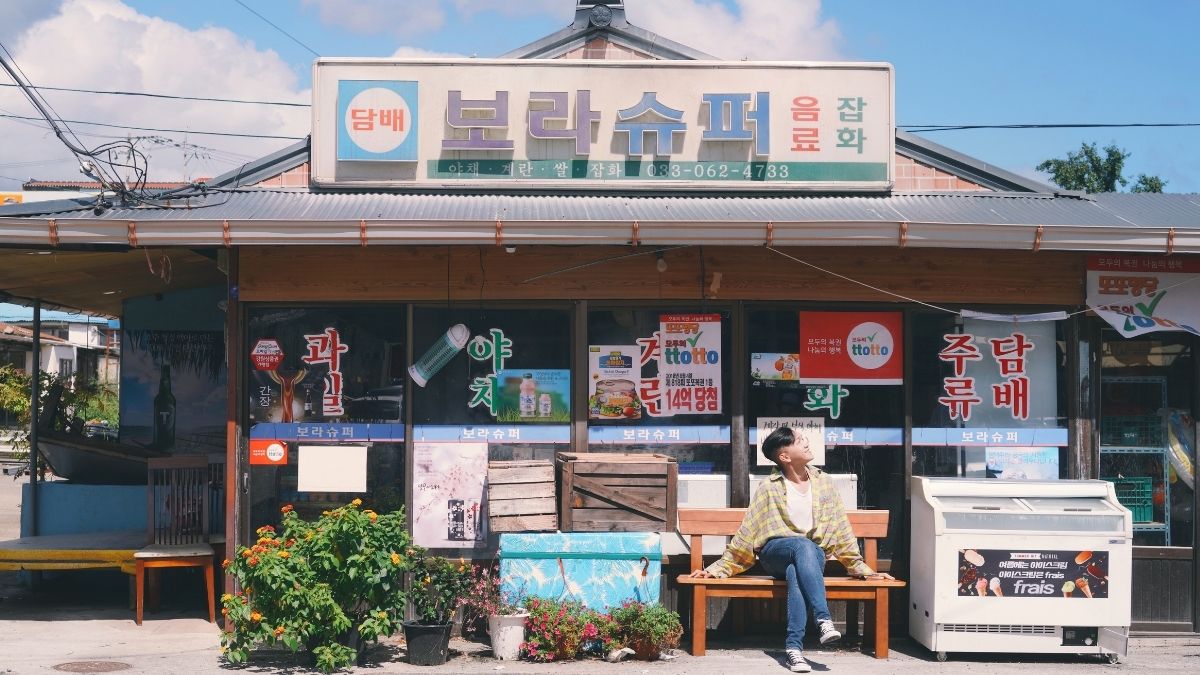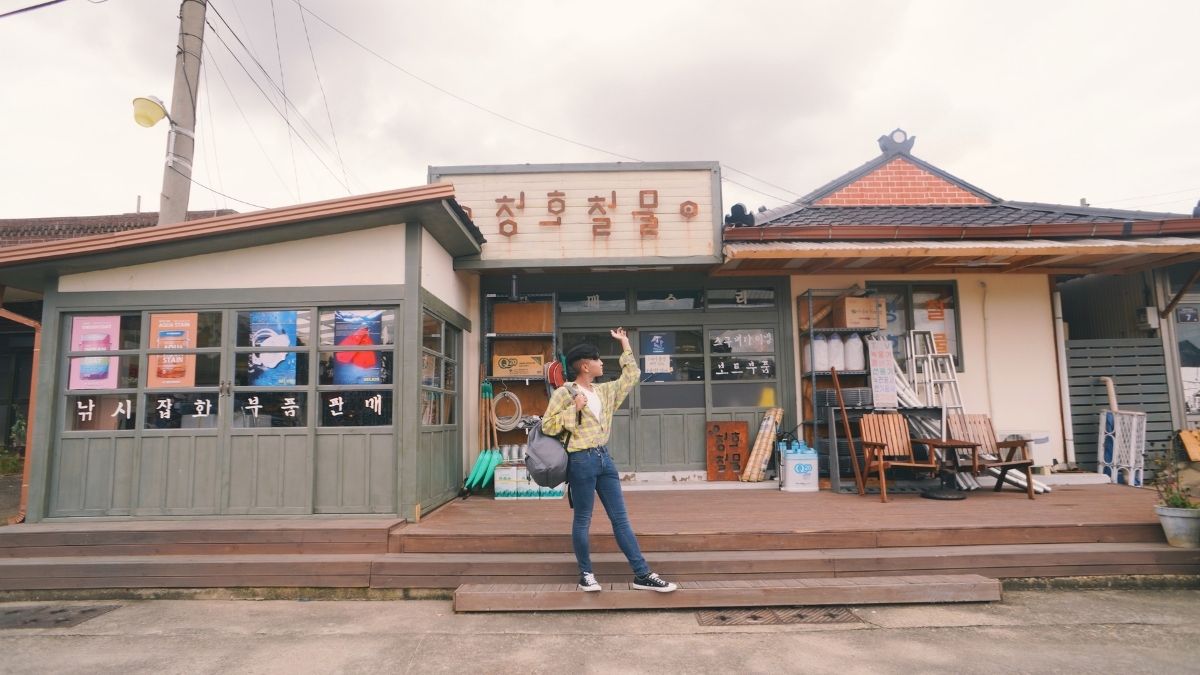 5. Seokbyeong-ri Area 
Did you also scream when Hong banjang and Hye Jin shared a kiss? Because we definitely did! That scene was filmed in the Seokbyeong-ri area where their houses (plus Gam Ri-ssi's) are also located. 
Address: Seokbyeong-ri, Guryongpo-eup, Nam-gu, Pohang-si, Gyeongsangbuk-do, South Korea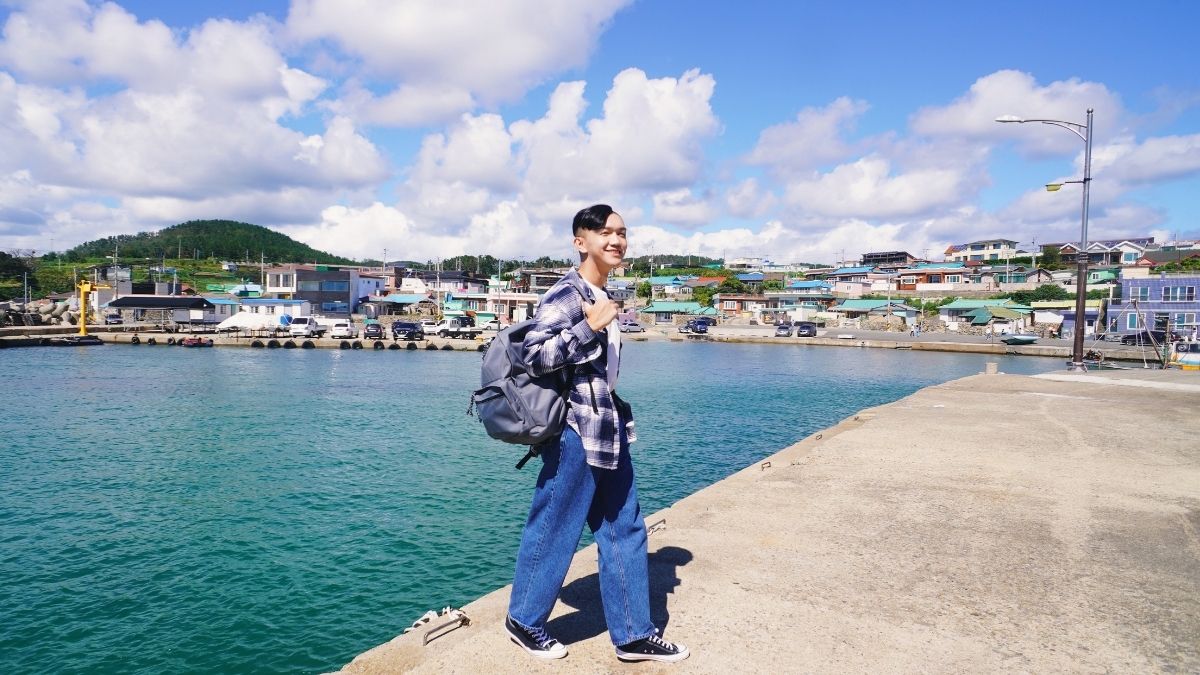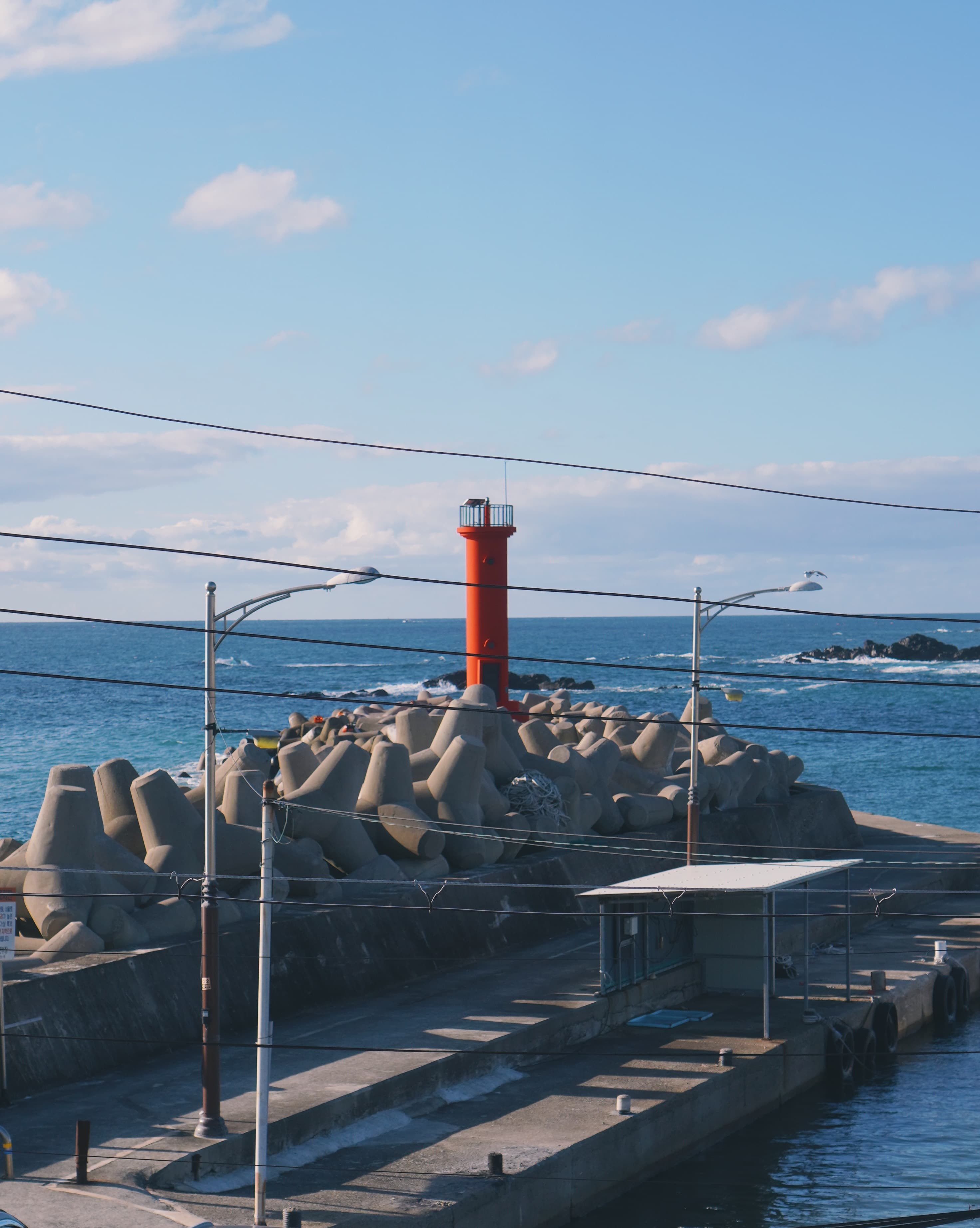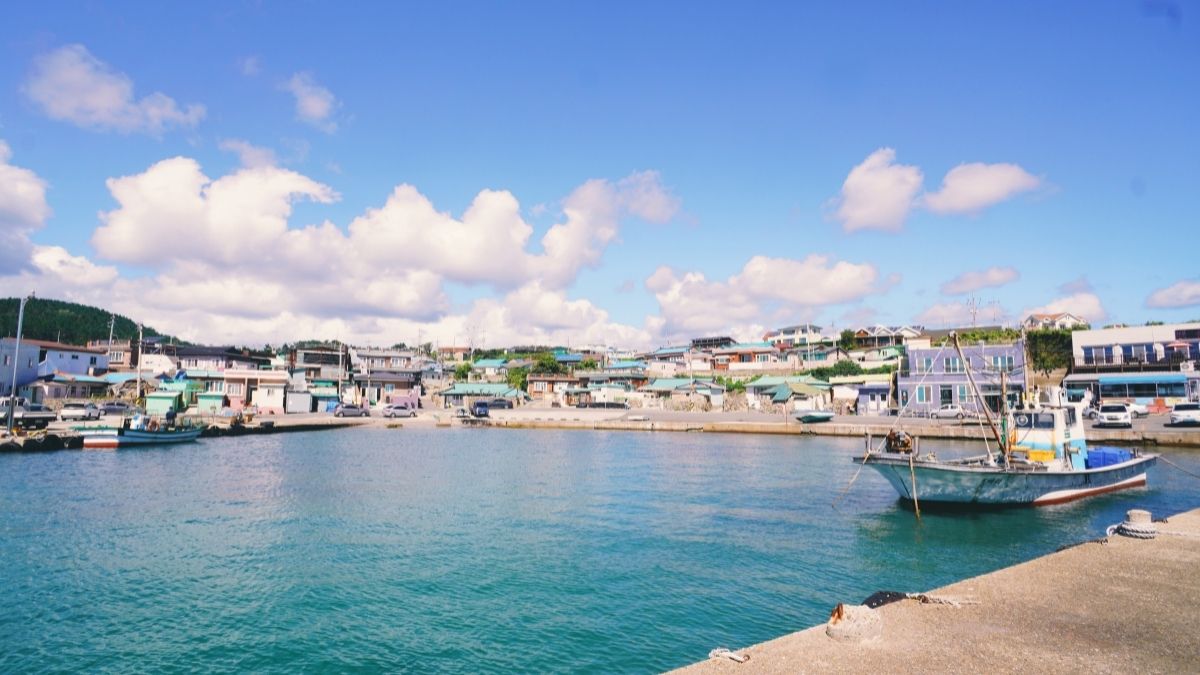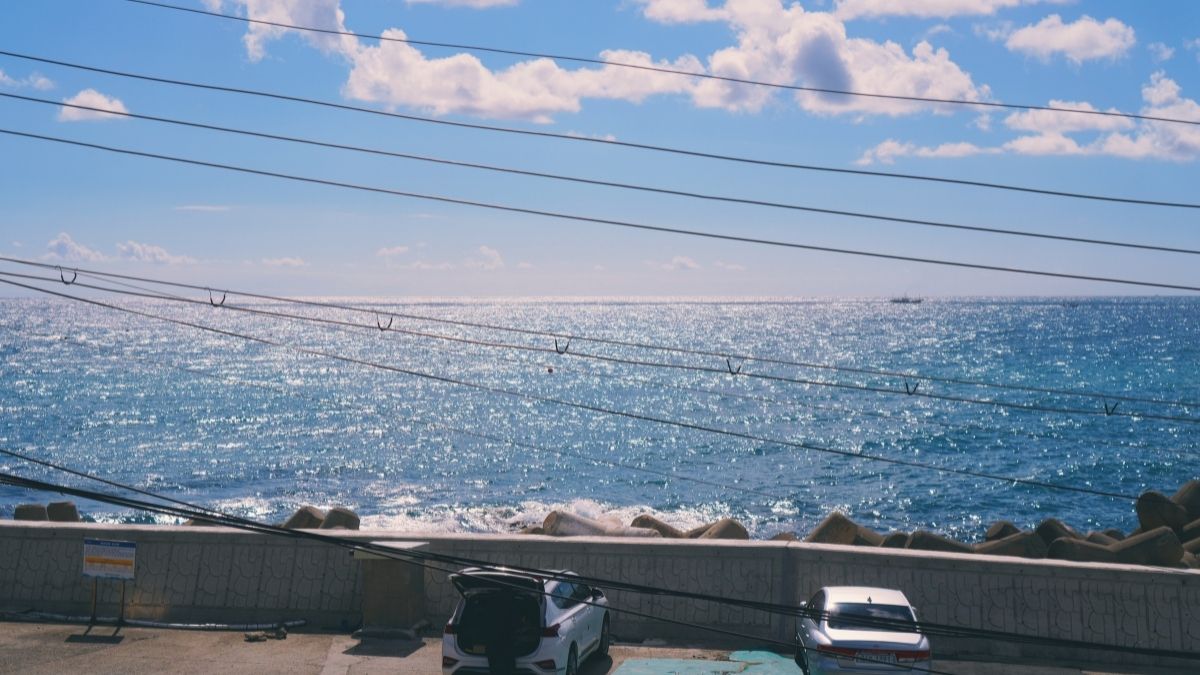 6. Wolpo Beach
Remember when Hong banjang and Hye Jin first met? It happened here at the Wolpo Beach, a popular spot for surfers in Pohang! In that episode, our female lead was reminiscing her childhood while Hong banjang was busy surfing. 
Address: 2394beon-gil, Haean-ro, Chungha-myeon, Buk-gu, Pohang-si, Gyeongsangbuk-do, South Korea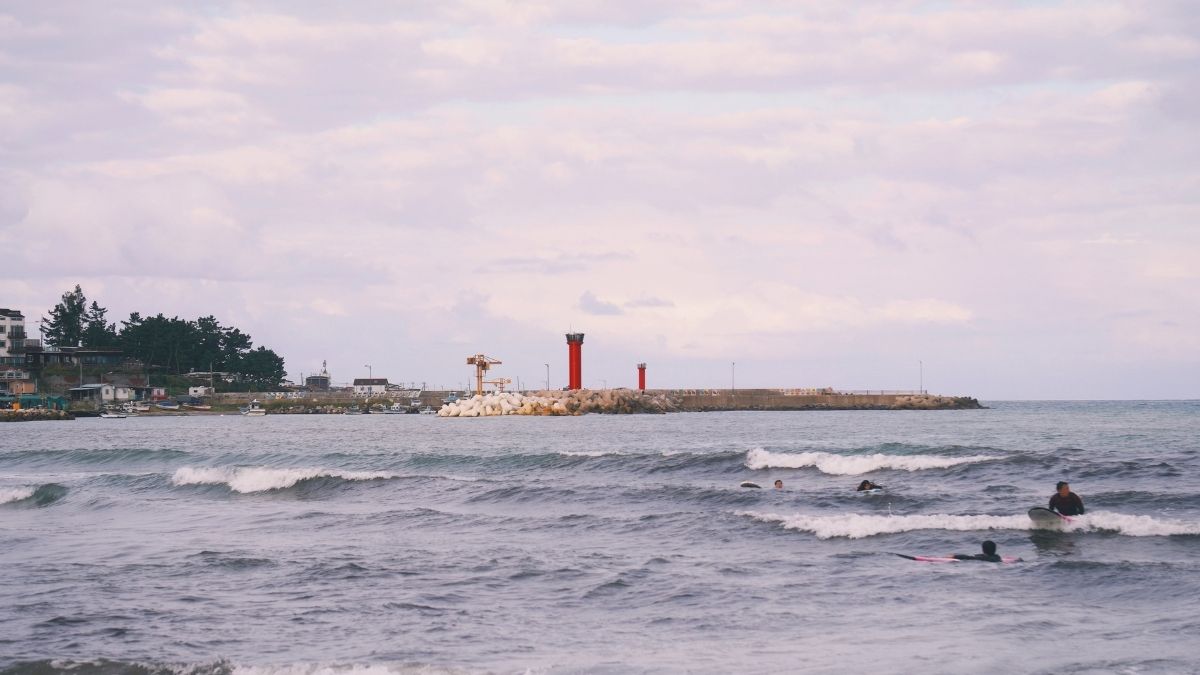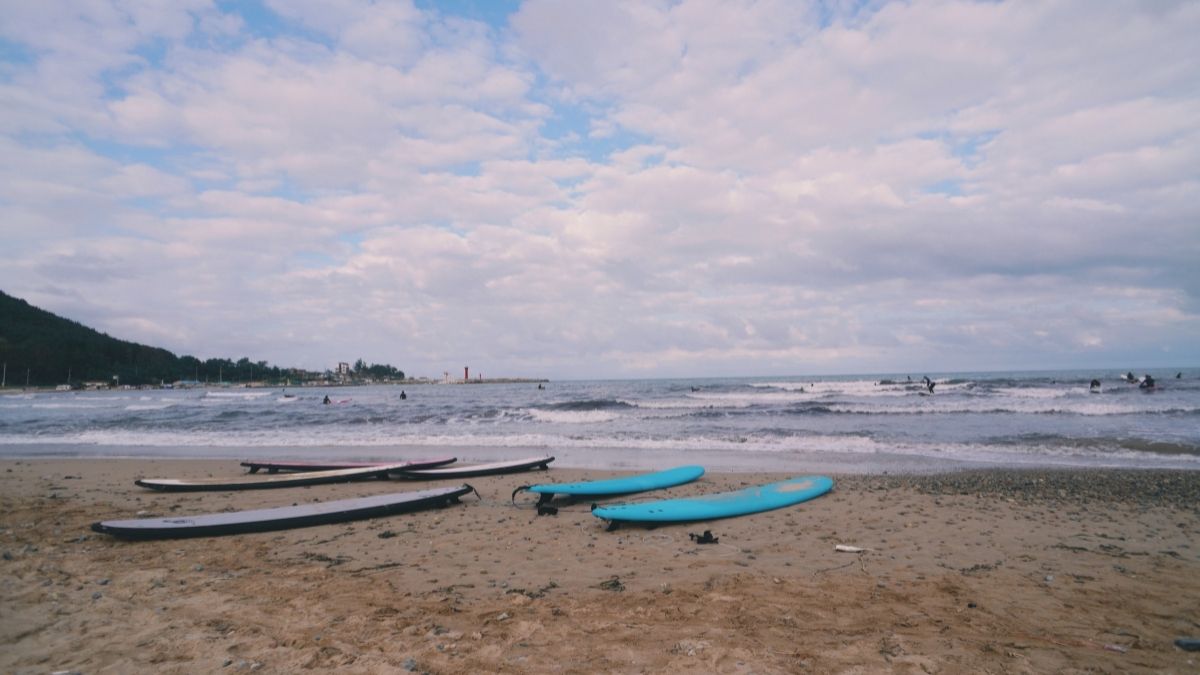 If you're planning to visit these filming destinations in the *future,* Marc shared that you can either take a plane (from the Gimpo Airport in Seoul to the Pohang International Airport) or the KTX train (from the Seoul Station to the Pohang Station). It depends on the number of days you're planning to stay there and the ticket prices don't really have a big difference.
Aaaaaand for a ~complete~ Hometown Cha-Cha-Cha experience, Marc toured us around Pohang in a vlog! You can watch the video right here:
*Answers have been edited and condensed for clarity.
VIDEO PRODUCED BY: Hanna Tamondong
VIDEO EDITED BY: Alyza Angeles
ART DIRECTION BY: Cyrille Calderon
FOOTAGE FROM: callmemakeu
MORE HOMETOWN-CHA-CHA-CHA CONTENT RIGHT HERE: 
7 Must-Watch K-Dramas By 'Hometown Cha-Cha-Cha' Director Yoo Je Won
'Hometown Cha-Cha-Cha' Makes My Heart So, So Happy Every Week, Here's Why
All The ~Subtle~ 'Start-Up' References In 'Hometown Cha-Cha-Cha'
K-UPDATES