Every K-drama fan knows that our favorite shows do not only have well-written plots, stellar actors, and LSS-inducing OSTs: They also put the spotlight on places in South Korea (for our *future* itinerary)! One K-drama with a stunning filming location is Hospital Playlist and you guys, we found the *exact* hospital that was featured in the series!
The Yulje Medical Center is the workplace of our favorite group of doctors and we get to see its distinct exterior from time to time, like in the trailer of Hospital Playlist Season 2:
While there's a separate set that was built to look like Yulje Medical Center, some scenes in the medical drama were filmed in Ewha Womans University Seoul Hospital. If the name sounds familiar to you, it's because this hospital is affiliated with Ewha Womans University, one of the most prestigious schools in South Korea! It's a filming spot for K-dramas like Love Alarm, too.

ADVERTISMENT - CONTINUE READING BELOW ↓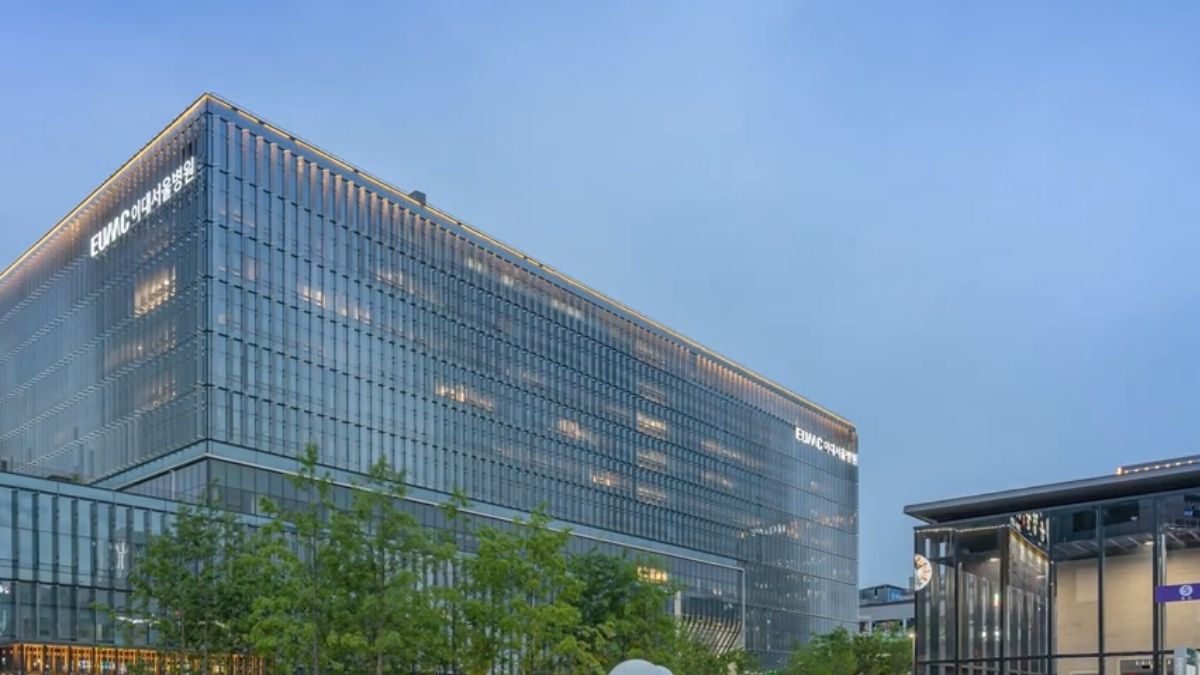 One look at the facade of Ewha Womans University Seoul Hospital and you'll already be amazed by its metal glass design that gives off a modern and sleek feel to it. The building is designed by Junglim Architecture and it won numerous awards, such as the grand prize at The 38th Korea Architecture Awards. The Ewha Womans University Seoul Hospital is also beside the Ewha Womans University College of Medicine, and both buildings took three years and 10 months before the construction was completed.

According to Korea Biomedical Review, the production team of Hospital Playlist used Ewha Womans University Seoul Hospital's "lobby, cafe, patient care rooms, wards, the Healing Garden on the fourth floor, the underground parking lot, and the 63 Ward." For reference, you can find some of the scenes here:

Did you know that apart from the location, the "patient-centered" hospital also presented a physician for the drama? The head of the Organ Transplantation Center, Hong Geun, became a medical advisor of the show who polished Lee Ik Jun (Jo Jung Suk)'s hepatologist script. He was also present in a certain scene inside an operating room! Another fun fact: The entire script for Hospital Playlist took four years to finish since the team had to consult different advisers from hospital departments. #TheMoreYouKnow
Save this, Yuljems, for your trip to SoKor: Ewha Womans University Seoul Hospital is located at 260 Gonghang-daero, Gangseo-gu, Seoul, South Korea.
ADVERTISMENT - CONTINUE READING BELOW ↓
You can watch episodes of Hospital Playlist on Netflix.