If you're a K-pop fan, it's practically ~heaven~ to be surrounded by things that remind you of your favorite groups—from their songs to their magazine covers, to even things related to their backstories and how they started their idol journey.
For fans of K-pop groups under HYBE (or what was formerly known as Big Hit Entertainment), it's basically a dream to visit the recently opened HYBE Insight in Seoul, South Korea. HYBE Insight is a museum which features an in-depth look at groups like BTS, TXT, Enhypen, SEVENTEEN, and GFRIEND, just a few of the popular South Korean artists who have been under the entertainment label.
For Hallyu fan Belle of the blog TraBelle Korea, a student and blogger currently based in South Korea, it was a fulfilling experience to be able to tour around HYBE Insight, especially as an ARMY (aka BTS fan). Belle shared her entire experience of visiting HYBE Insight, and we honestly wish we were there, too!
ADVERTISMENT - CONTINUE READING BELOW ↓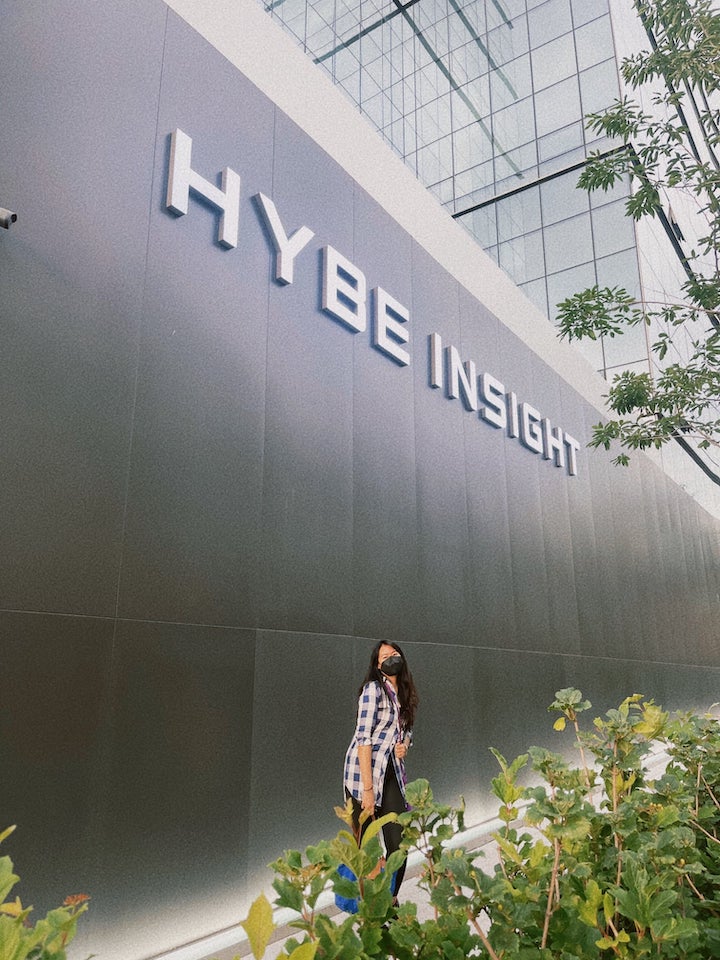 "Our visit to Hybe Insight Museum was surreal, [and] definitely one for the books!" Belle shares with Candy. "This place undoubtedly does justice to its artists. It is not just a typical museum where the portraits, albums, and awards of the artists are being displayed. The museum was designed in a way that it tells a story of the artists' life, their struggles, and their journey to the success that they have now. The experience also includes exclusive interviews of the artists that can only be viewed at the museum. You will truly feel how passionate they are with their craft as idols and artists."
Sounds exciting already! A visit to the HYBE Insight is definitely on our future bucket list for when travel is safe again. But for now, here's how Belle's HYBE Insight experience went down:
How to make a ticket reservation for HYBE Insight
According to Belle, reservations for a visit to the HYBE Insight can be done either through the HYBE Insight app which you'll have to download, or through the website using your Weverse account. A ticket costs 22,000 KRW or roughly P960. You can also purchase the ticket for 25,000 KRW or roughly P1,091, which will then grant you a free and exlcusive photocard of a member of your choice. Aside from the photocard, you also get a mini bag.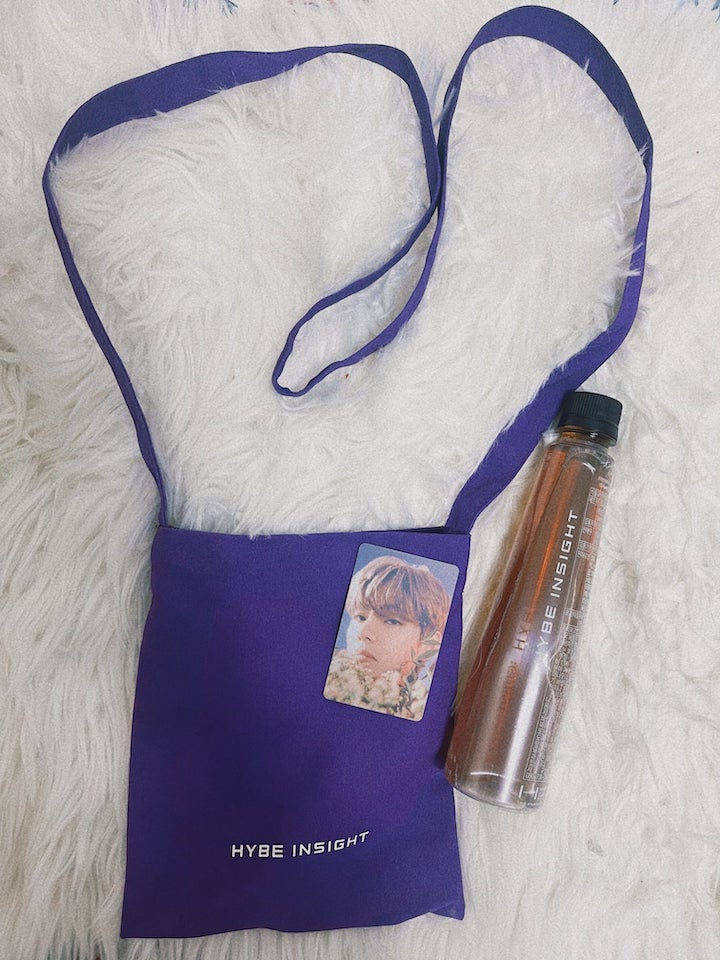 ADVERTISMENT - CONTINUE READING BELOW ↓
The tour will take two hours to tour its two floors. You can also choose your preferred timeslot when you make your reservation. The tour starts at B2 or the basement floor and will take you up to B1. There is also an allotted time for bathroom breaks and you can't just go whenever you want to.
Unfortunately, visitors aren't allowed to take photos at the B2 level. But here's a peek at B1:
There's a space dedicated for AR and interactive games.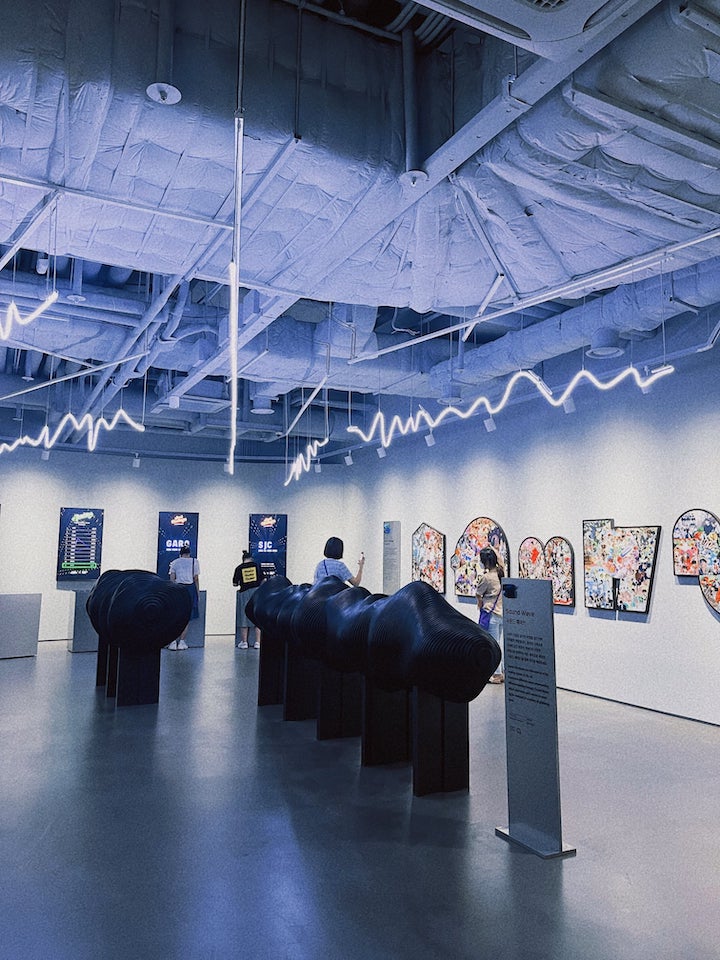 ADVERTISMENT - CONTINUE READING BELOW ↓
There are games that play HYBE artists' songs.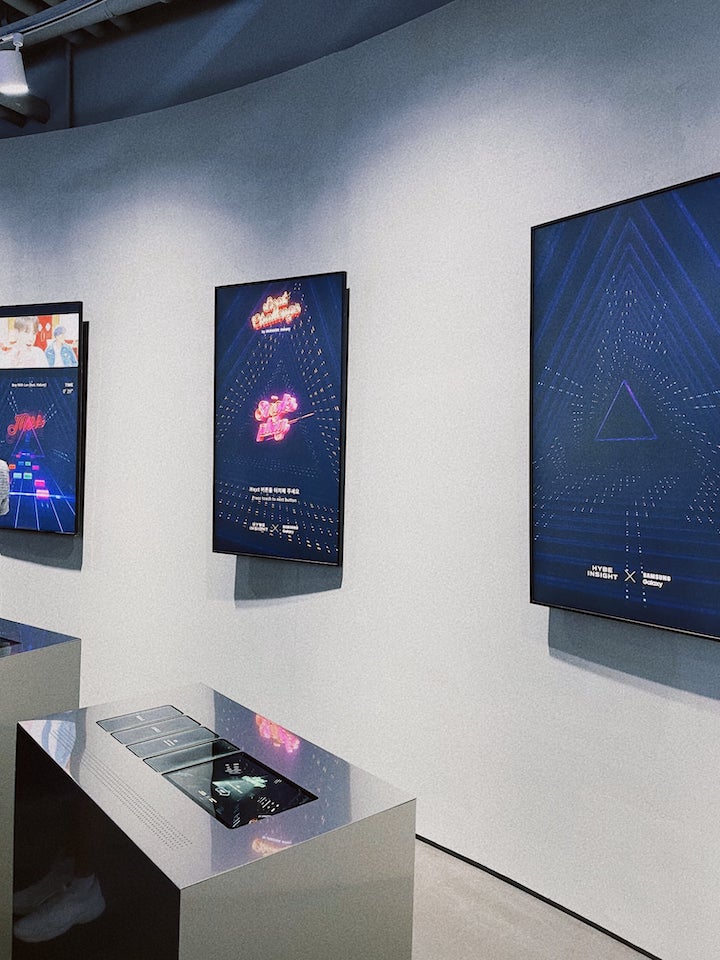 There's a wall with lyrics from BTS's "Euphoria."
It's Belle's favorite BTS song, and we're sure plenty of ARMYs' as well!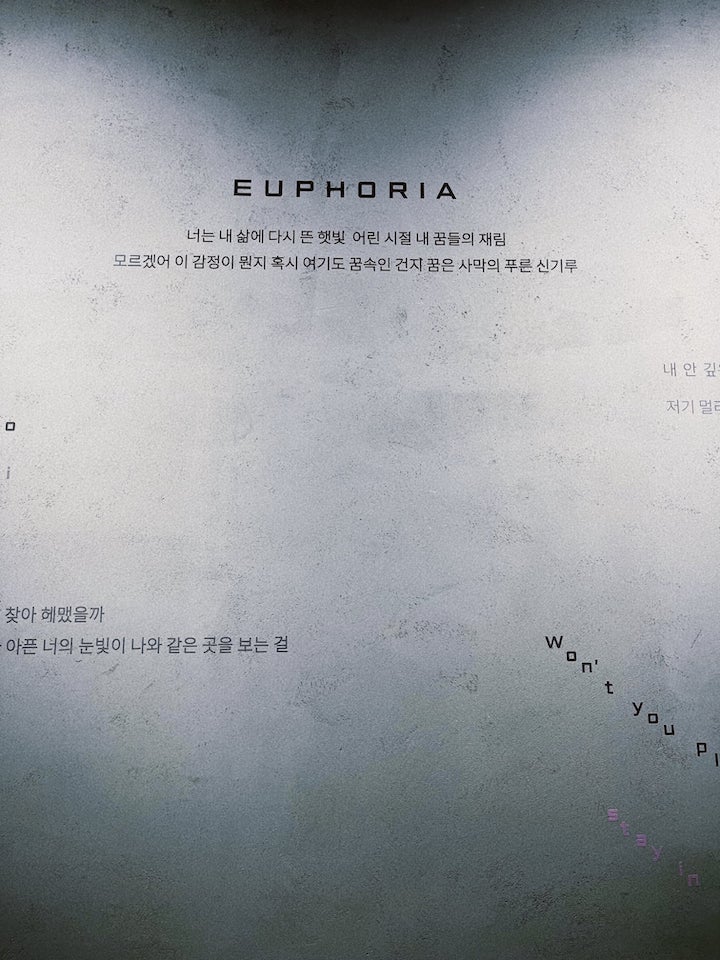 ADVERTISMENT - CONTINUE READING BELOW ↓
Your entire experience in this section will also be recorded and sent to your email. Cool!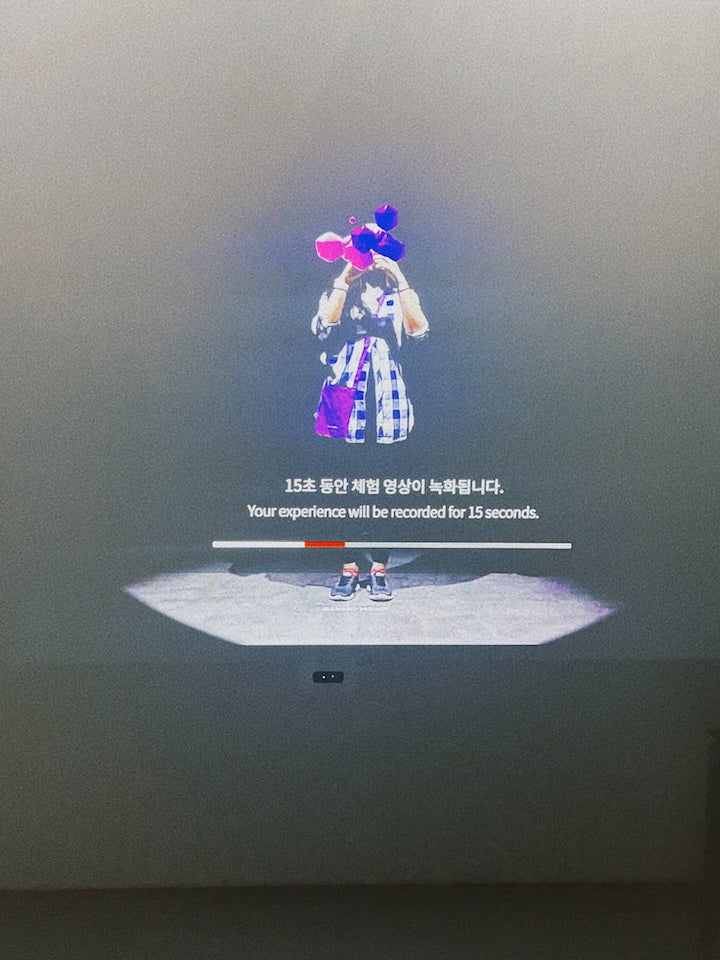 There's an area dedicated for groups' outfits, magazine covers, and awards.
'Fit check! Can you guess which group these looks belong to and for which event?
ADVERTISMENT - CONTINUE READING BELOW ↓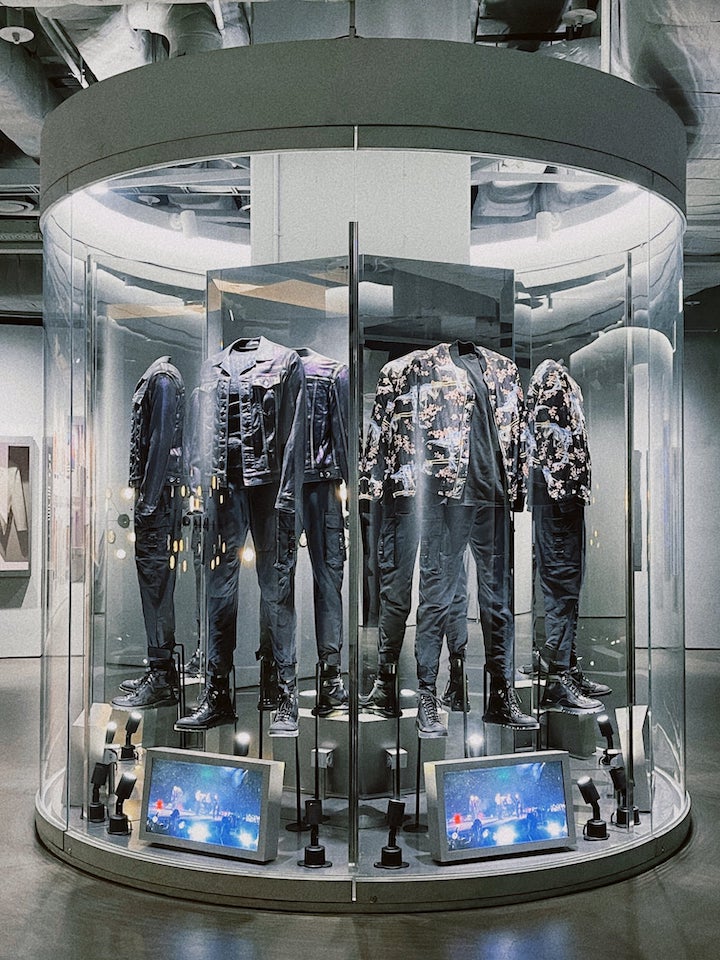 Peep this cool section for BTS's legendary magazine covers.
We want our BTS shrine to look like this, please.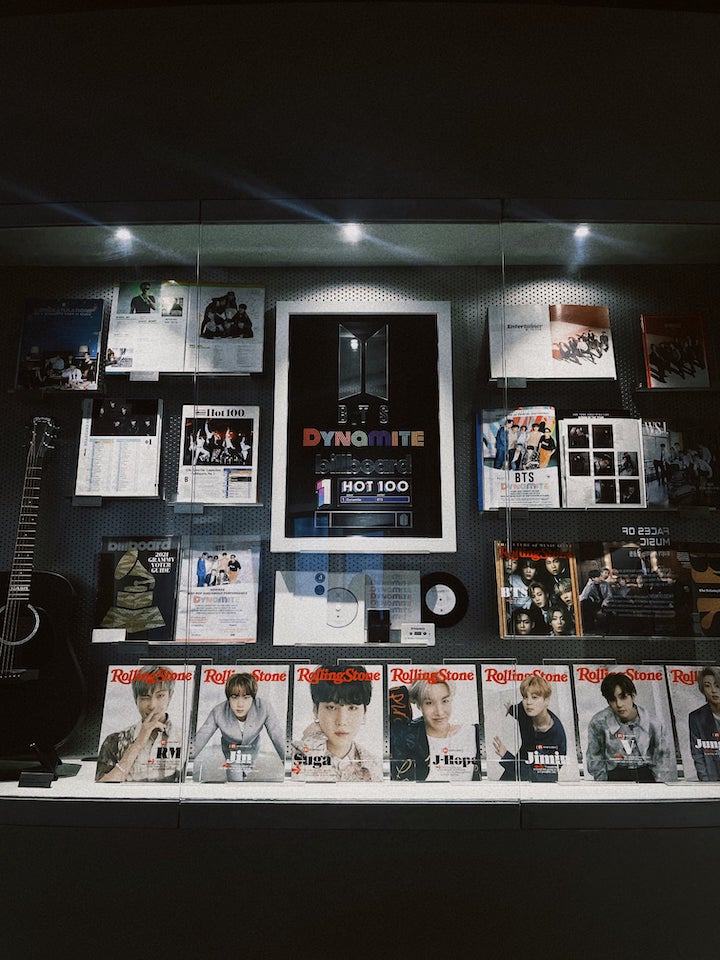 ADVERTISMENT - CONTINUE READING BELOW ↓
There's a hall featuring portraits of HYBE talents.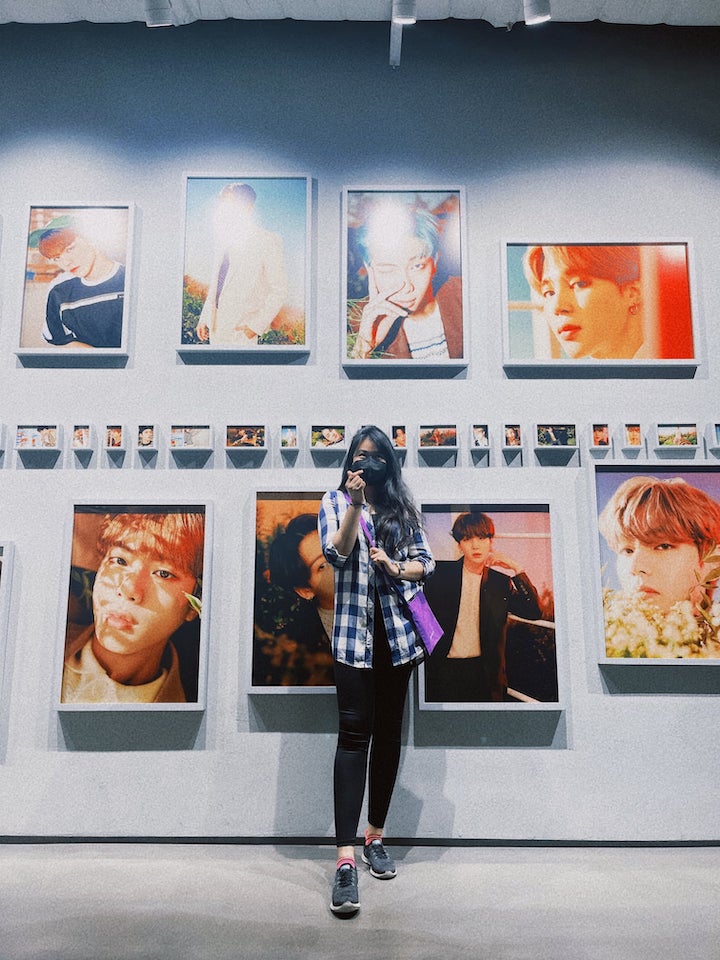 This part is called "Silence."
According to Belle, they entered a mini theater after this part where exclusive interviews of HYBE talents played. The interviews are only for the museum, and here, the artists candidly opened up about their honest thoughts on their music and struggles as idols.
ADVERTISMENT - CONTINUE READING BELOW ↓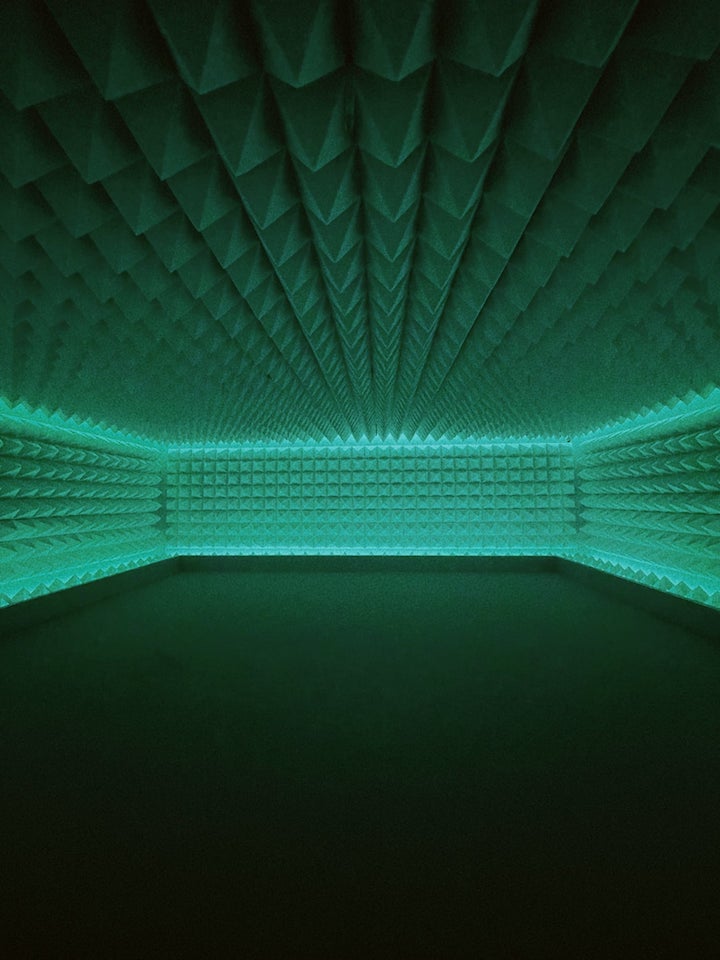 There's a hall full of HYBE artists' albums.
They've got TXT, BTS, Seventeen, GFRIEND, and more. Can you spot your favorite albums?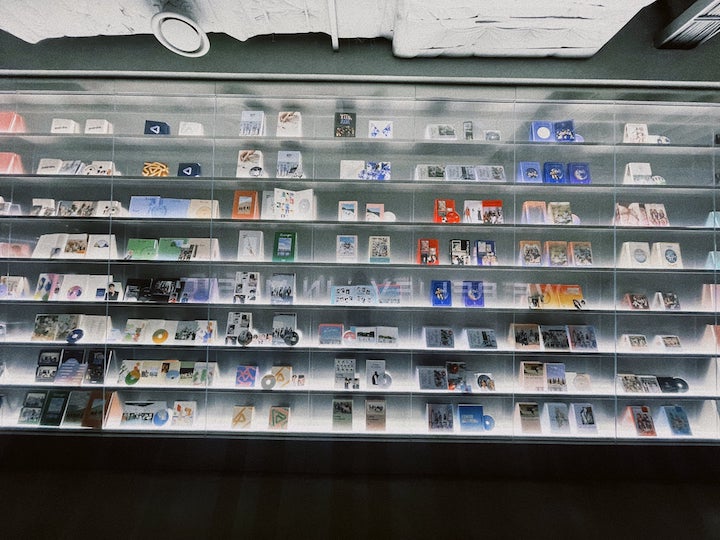 ADVERTISMENT - CONTINUE READING BELOW ↓
What's a tour without merch?
The last part of the tour was the museum shop where visitors can shop for exclusive museum goodies featuring their faves. According to Belle, though, the prices aren't cheap! So it's best to save up if you're planning to buy merch, too.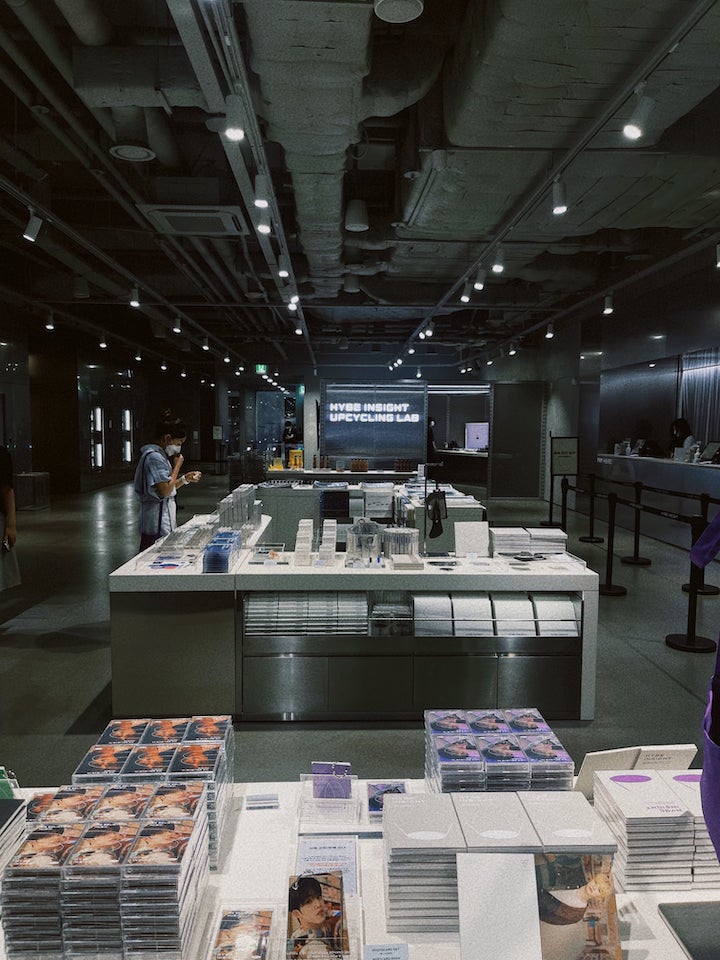 ADVERTISMENT - CONTINUE READING BELOW ↓
Even though this was only one-half of the tour, it already looks so fun and promising for fans. Would she recommend adding this to your itinerary for future trips and paying a visit to HYBE Insight? Belle says it's definitely a yes. She adds, "Even if you are not a fan of the HYBE artists, I would still recommend this place because it also showcases a lot about creating music, from writing the lyrics to producing MVs. And I am looking forward to the time that we can all share this experience with one another once this pandemic situation gets better."  
Check out Belle's full HYBE Insight experience on her Facebook page.
MORE STORIES ABOUT K-POP, RIGHT THIS WAY:
8 K-Dramas To Watch If You Want To Know The World Of K-Pop Idols
That Duality Though! 8 K-Pop Idols Who Are Also Amazing Actors
6 K-Pop Idols Who Have Their *Own* Clothing Line
ADVERTISMENT - CONTINUE READING BELOW ↓