When I first heard about Legoland Korea Resort (it opened its doors to the public on May 5, 2022—a.k.a Children's Day), I knew that I really had to put it on my South Korea trip itinerary. My four-year-old son loves playing with Lego bricks and his passion for Lego transformed my husband and me into true-blue AFOLs (adult fans of Lego). The idea of taking him to my favorite country and immersing ourselves in a larger-than-life Lego family experience was just too hard to resist. I found myself making arrangements in early October and a month later we were off to experience a world of awesome!
Our Legoland adventure did not disappoint. It was so memorable that in my mind (and heart, a second round is in order. Read on for a comprehensive list of things you really need to know about South Korea's newest and first global theme park.
ADVERTISMENT - CONTINUE READING BELOW ↓
Legoland Korea Resort: Location, Things To Do
1. It's located in Chuncheon.
Legoland Korea Resort, located on Jungdo Island, Chuncheon, is the world's 10th Legoland theme park and the third in Asia (following parks in Japan and Malaysia). It spans more than 283,000 square meters and is the first and only Legoland park that sits on an island.
Tip: Park tickets and hotel bookings are cheaper when purchased way ahead of time. The park also hosts special events for holidays like Halloween and Christmas. Visit the park's English website.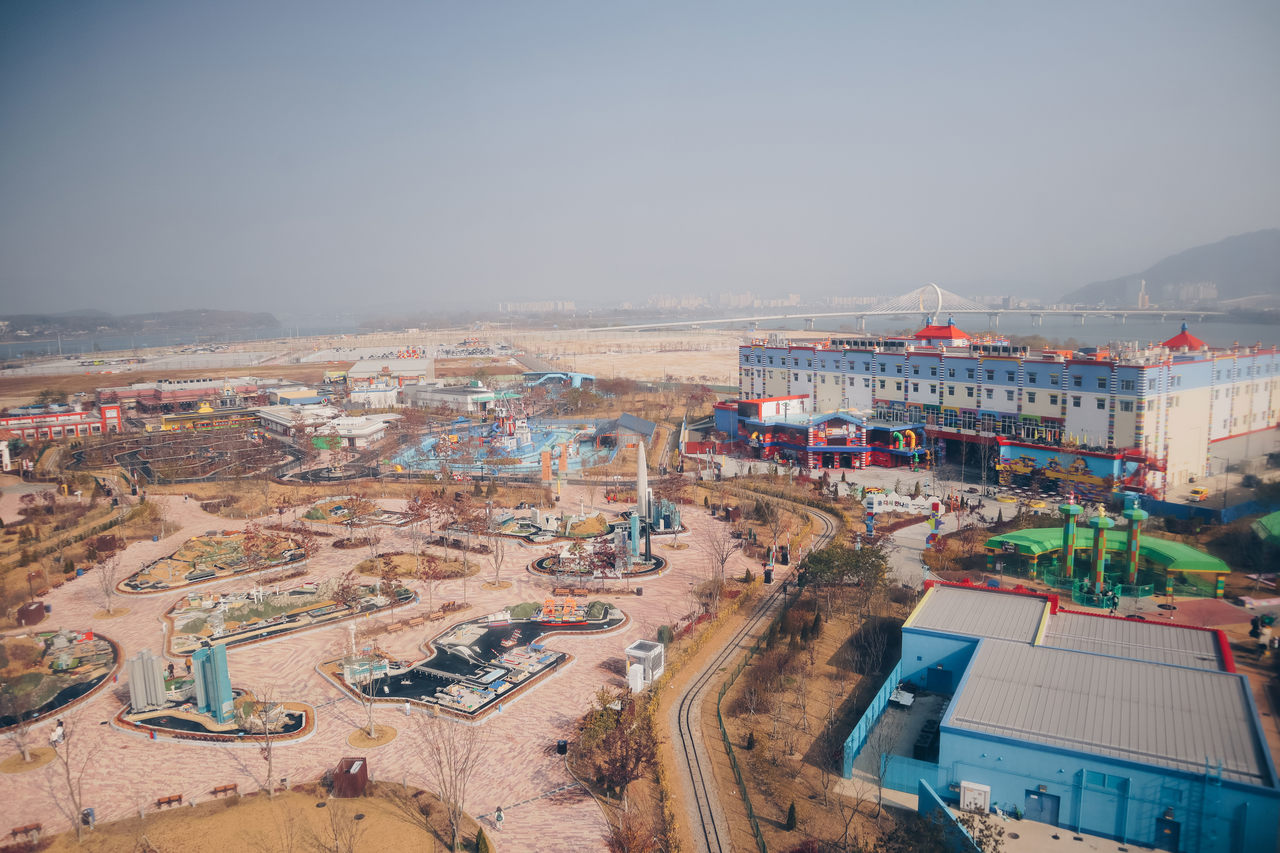 2. You can get there by car, taxi, bus, or train.
Chuncheon is nestled in South Korea's Gangwon Province. It is 74.8 km away from Seoul. Taking a taxi or booking a car service will ease your worries because you can sit back and relax without worrying about anything. However, these are expensive options. Instead of taking a bus ride from Seoul, my family and I took the ITX train from Yongsan Station in Seoul to Chuncheon Station (children under the age of six get to ride for free with a fare-paying parent or guardian) and hopped on the free shuttle bus that takes guests directly to Legoland.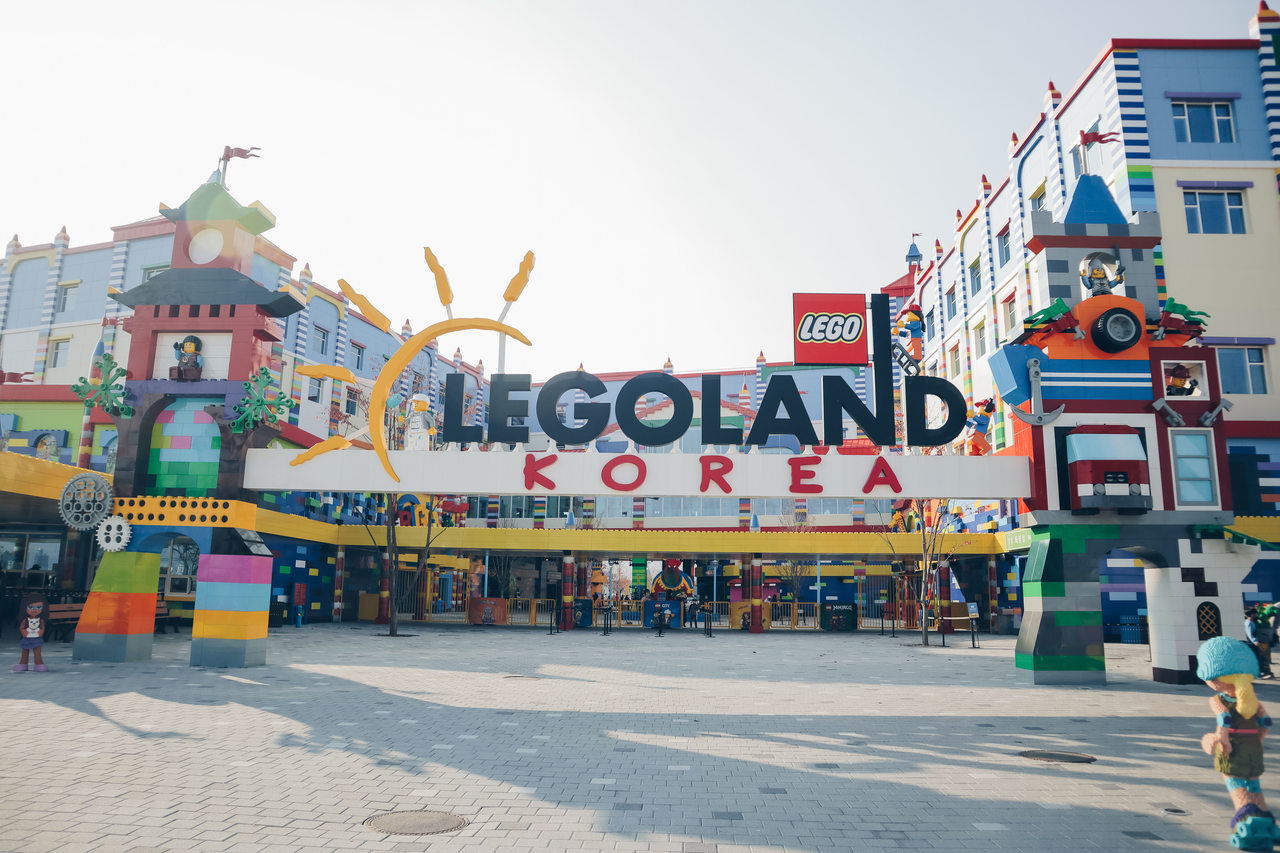 ADVERTISMENT - CONTINUE READING BELOW ↓
Services like Trazy, Kkday, and Klook offer roundtrip half-day tours to Legoland, which are bundled with visits to other tourist spots like Nami Island and Alpaca World. If you'd like a short preview of the park and are keen to squeeze other attractions into your day then these services are totally worth exploring. But if you're an avid Lego fan, you'll find that the 4 hours at the park that these services offer will not be enough.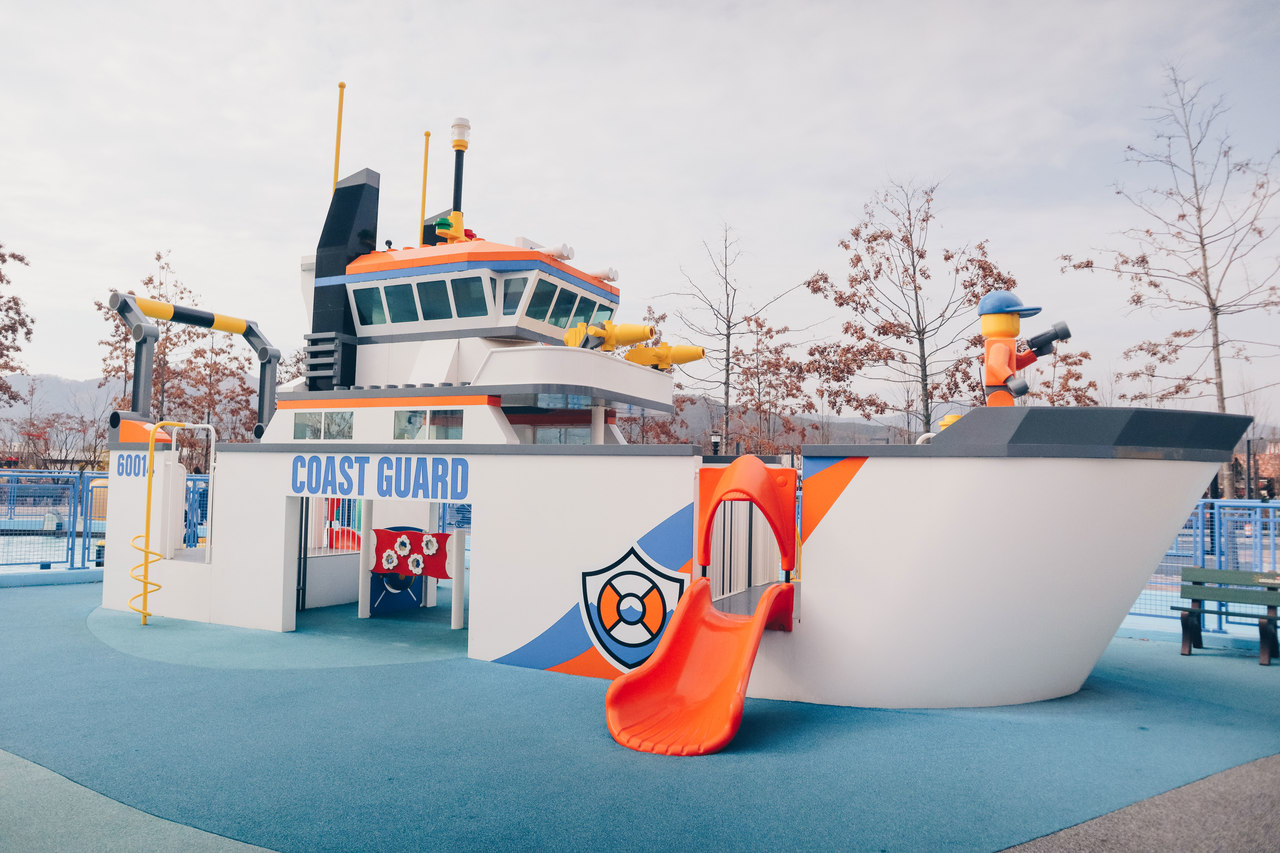 ADVERTISMENT - CONTINUE READING BELOW ↓
3. Guests can explore seven main areas—each equipped with rides, attractions, dining establishments, and shops.
These eight areas include:
Brickstreet
This is the first area that greets you when you enter Legoland. Here you can purchase tickets, rent a stroller or wheelchair, and grab a cup of coffee and a bite of pastries, sandwiches, and salads at the Brick Street Café. If you're craving a cold dessert, you can get your fix at the ice cream factory kiosk right next to the café.
Tip: I suggest checking out the brick shops in this area last since they are closest to the exit.
Lego City

Lego City takes you into the world of well-loved characters from the Lego City animated series and product line. Spot Sergeant Duke DeTain at the Lego City Police Building Experience and take a mug shot, Lego-style. Don't forget to say hello to Fire Chief Freya McCloud, Clemmons the rest of the crew as you put out fires at the fire academy.
ADVERTISMENT - CONTINUE READING BELOW ↓
Pirate Shores
Ahoy there, mateys! Get ready for an adventure like no other with attractions like the classic (but less threatening) Anchors Away, Splash Battle, and a massive pirate-themed playground.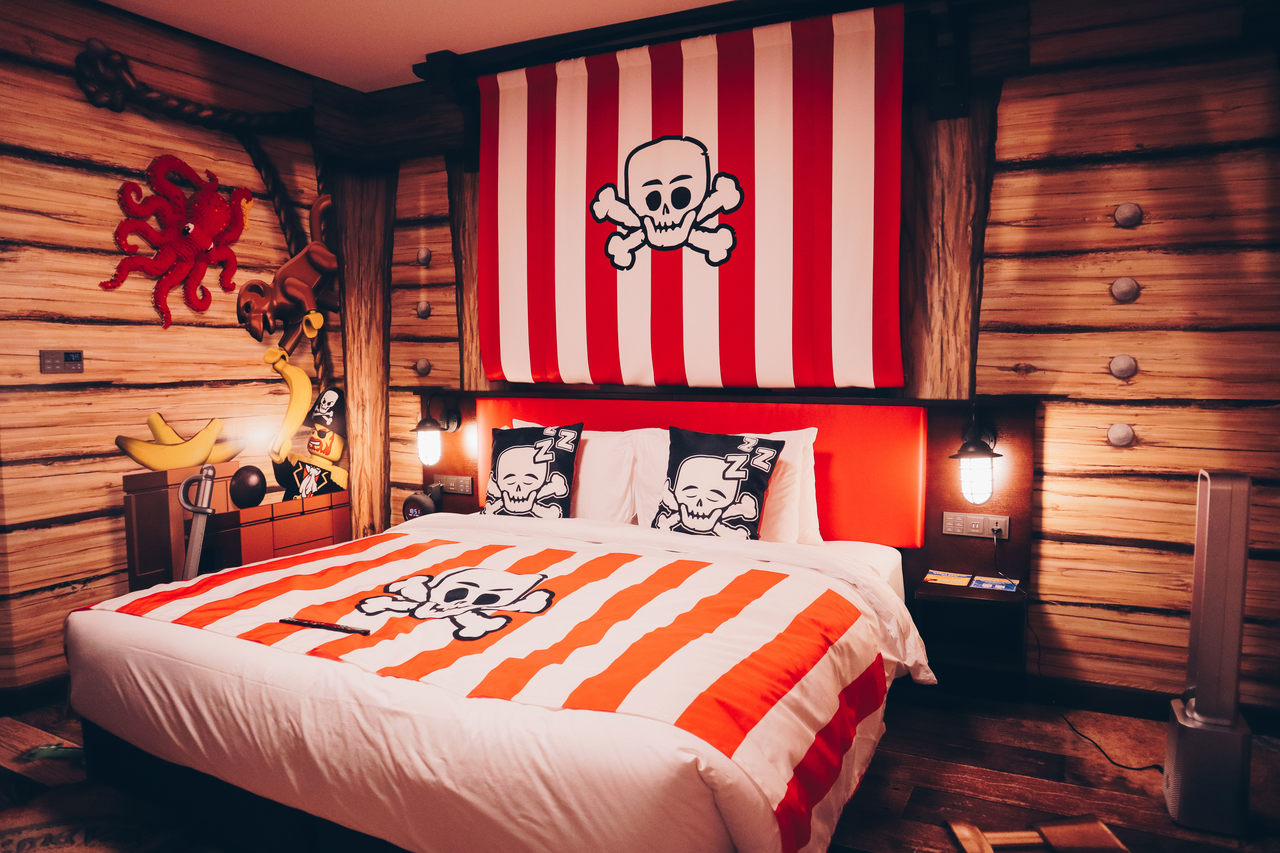 Miniland

Unique to Legoland Resort Korea, Miniland captures brick-built scenes from tourist spots like Yeouido, Seoul, Gyeongbokgung Palace, Gyeongju, Gangwon, Busan, and Jeju. Some installations have components and buttons that allow you to interact with motorized elements that bring each scene to life.
ADVERTISMENT - CONTINUE READING BELOW ↓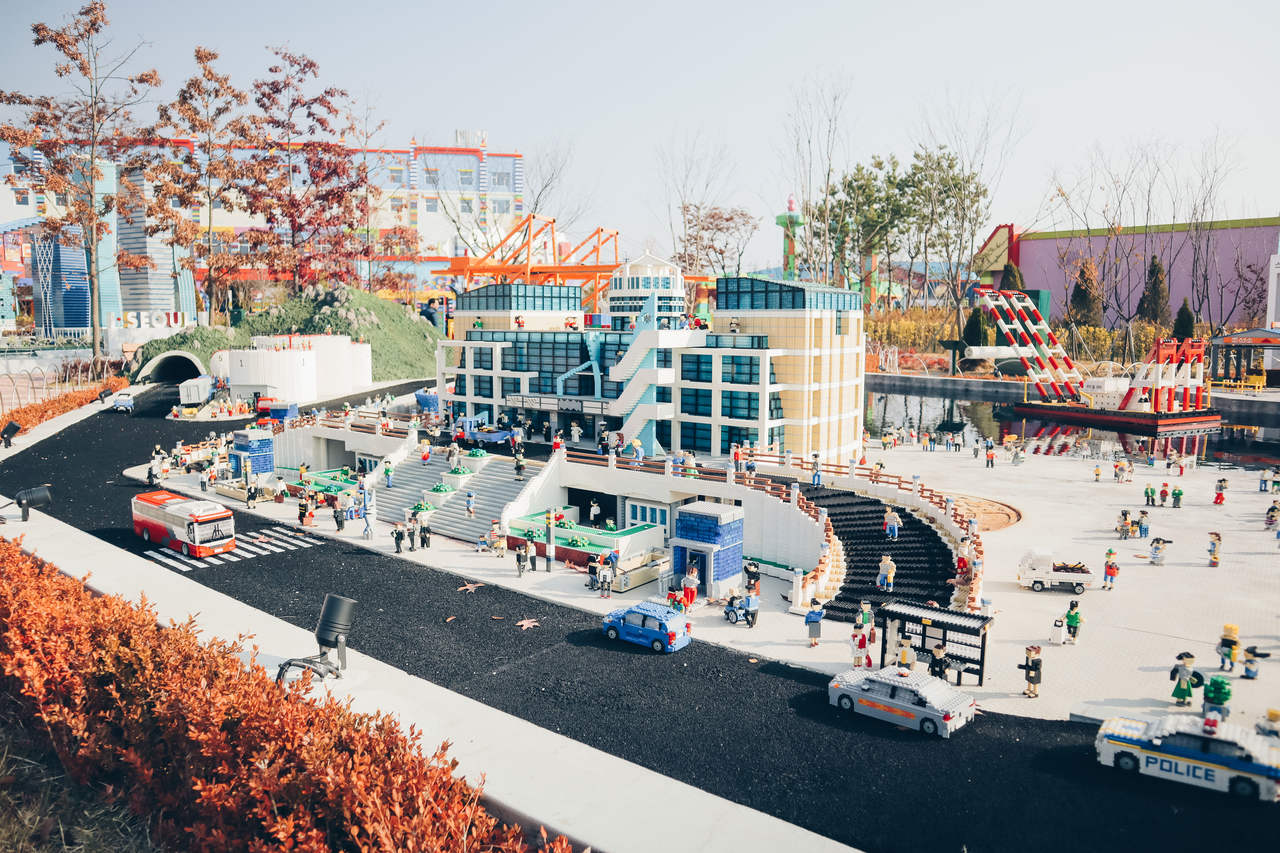 Lego Ninjago World

Fans of Lego's Ninjago line will love seeing their favorite characters in Ninjago World. Test your ninja skills by trying Kai's Fire Spinners; go rock climbing; score a win at Jay's Lightning Drill; or hop on Lego Ninjago The Ride. If you're craving Korean food, be sure to stop by Wok n Bowl for a taste of soul food and four types of tteokbokki.
ADVERTISMENT - CONTINUE READING BELOW ↓
Lego Castle
Medieval nostalgia awaits at Lego Castle where adults can ride The Dragon, a roller coaster ride infused with clever storytelling. Toddlers will love Royal Joust. In it, you get to ride a Lego horse and prance your way across a course with witty characters at every turn.
Bricktopia

Kids and kids at heart will love the hands-on activities at Bricktopia, which is home to a variety of playgrounds, creative workshop spots, a pizza, pasta, and salad buffet restaurant (Bricktopia Diner), and Lego's Robotic Play Centre. Here you can rest your tired feet by riding the Duplo Express, a colorful train that circles the park. Another must-ride is the Lookout which takes you up in the air for a 360 birds-eye view of the park and beyond.
4. Majority of the park rides are toddler-friendly.
One thing I love about the rides at Legoland is how empowering they are to kids. With supervised support lingering in the background, the rides teach toddlers how to be independent and master their motor skills.
ADVERTISMENT - CONTINUE READING BELOW ↓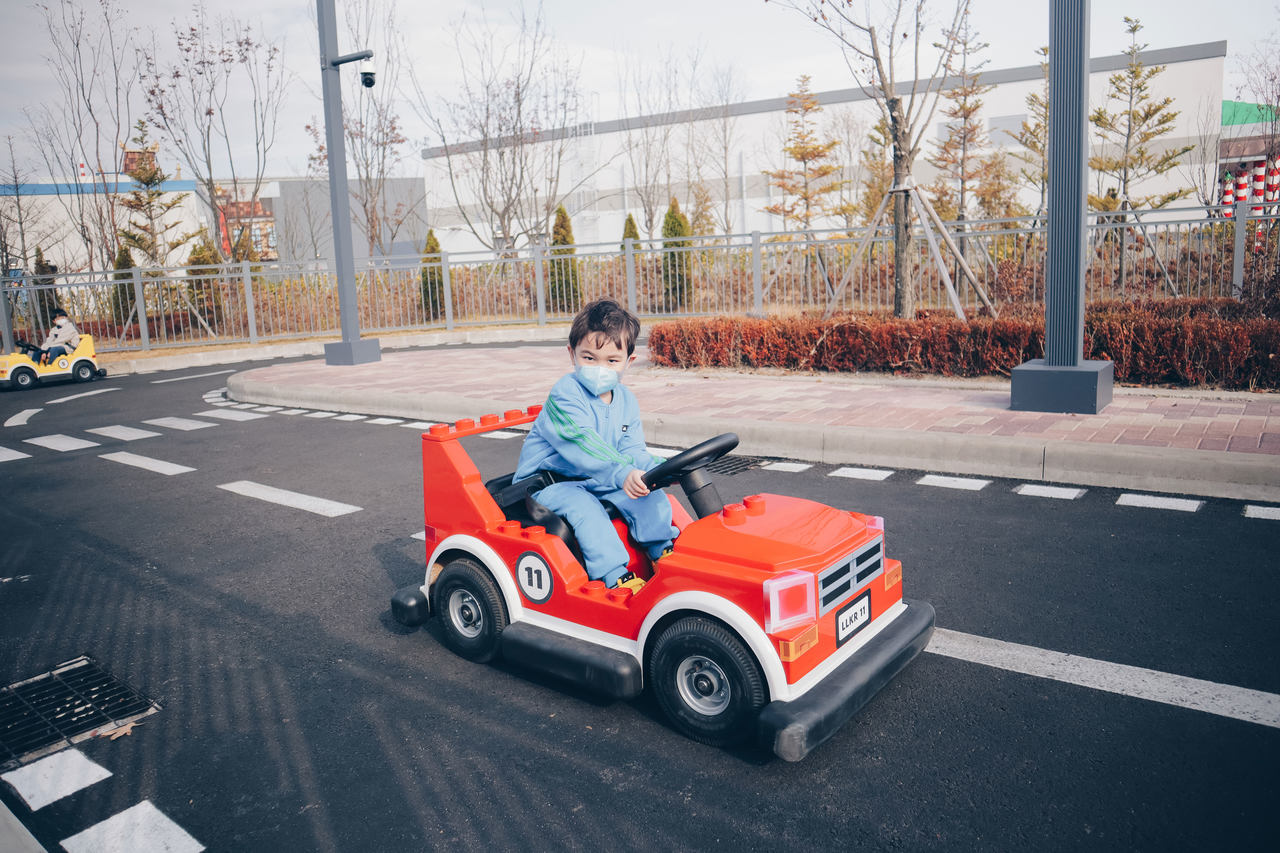 5. Kids and adults can score an official Legoland driver's license.
Go-to rides in the Lego City area are the three driving school ranges limited to very young kids (Duplo Play – Driving School), toddlers (Junior Driving School), and kids (Driving School). These are the only rides in the theme park that are hands-off to adults. For a whopping 25,000 KRW, kids (and adults, too) can cop an official Legoland driver or boating license or choose between being certified as a junior firefighter or junior policeman! Each laminated license contains your photo of choice (taken by the park's in-house photographer) and an official Legoland lanyard.
ADVERTISMENT - CONTINUE READING BELOW ↓
6. Unlimited photo opportunities abound.
Every inch of the theme park is photo-worthy. If you look closely, you'll notice remarkable storytelling, wit, and precise attention to detail injected into the mini-figure installations that pepper the park.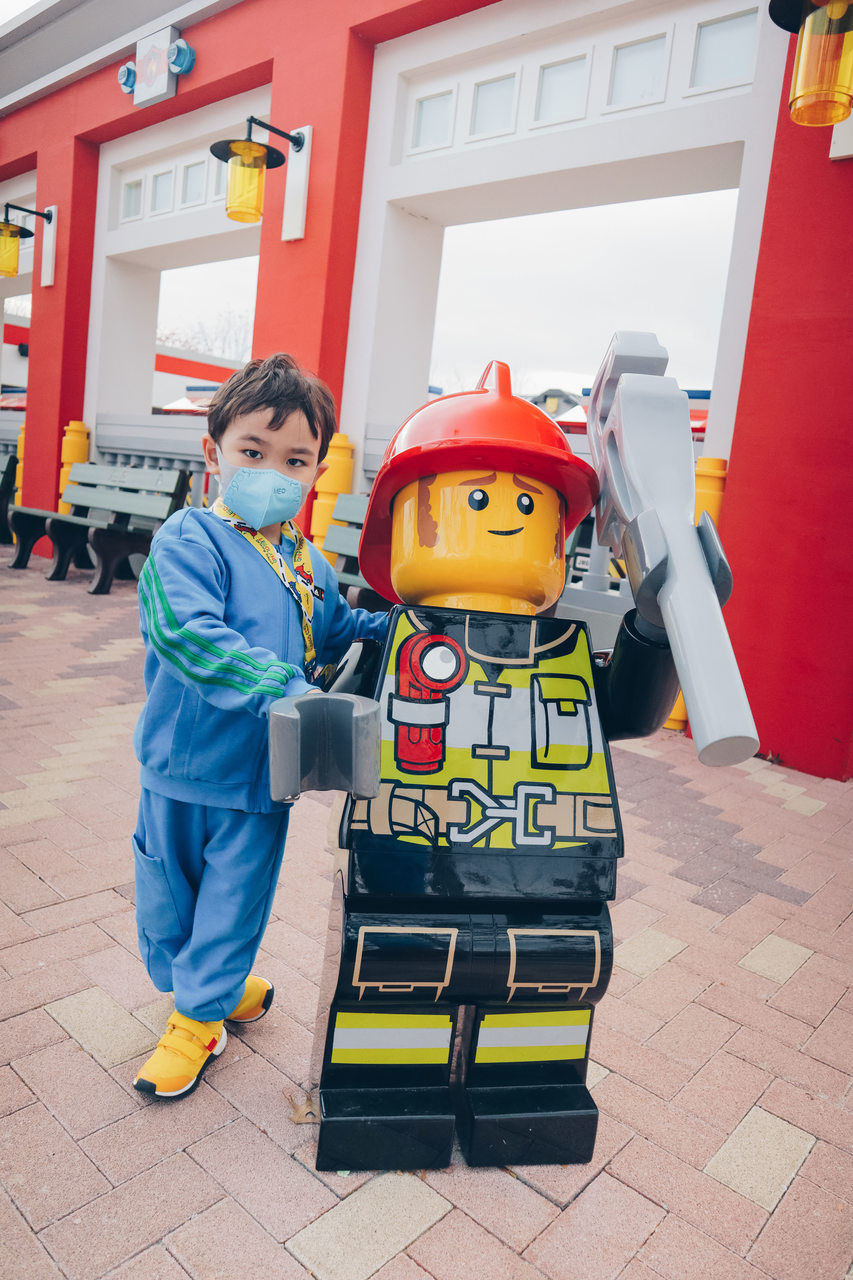 7. Workshops in experience zones are in Korean.

As of writing, events and workshops in Legoland Korea are conducted in Korean. Only the Palace 4D Cinema ride in Lego City has subtitles.
ADVERTISMENT - CONTINUE READING BELOW ↓
8. A fun staycation option awaits at Legoland Hotel.
Situated right beside the theme park is Legoland Hotel, which offers 154 rooms with the pirate, kingdom, Lego Friends, and Lego Ninjago themes. The smallest room fits a family of 5 and is equipped with a mini treasure hunt that rewards you with a special surprise.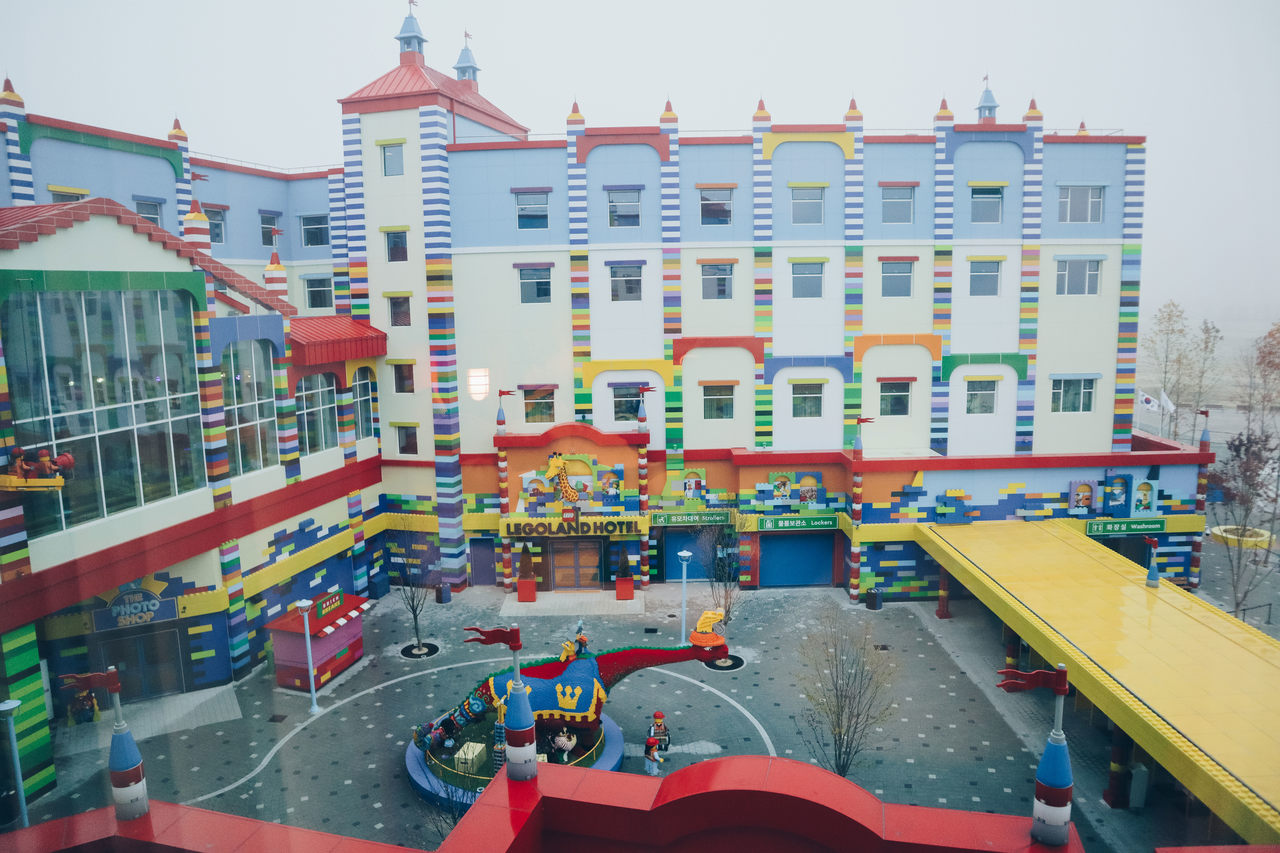 ADVERTISMENT - CONTINUE READING BELOW ↓

Tip: Options for bookings on Legoland Hotel's official website come with park ticket bundles that allow you to save on park tickets. We booked one night at the hotel and selected the two-day pass package that will enable guests to enter the park one hour before it opens to the public!
MORE TRAVEL STORIES HERE:
17 *Super Fun* Things To Do In Gangnam, Seoul, South Korea
6 *Iconic* K-Drama Filming Locations That You Need To Visit On Your South Korea Trip
Your Guide To Post-Pandemic Korean Visa Application And Renewal Process