There was much buzz online when photos and videos of Manila Bay with surprising turquoise-blue water surfaced on March 25. Some thought it was proof of how nature was healing itself, but others were more doubtful. Now, science confirms the phenomenon wasn't one meant for celebration: Satellite images show that the change in the color of Manila Bay was caused by high levels of water pollution.

Continue reading below ↓
Recommended Videos

In a post by PHL Microsat, a local science program that launched the Philippines' first microsatellite, satellite images from the European Space Agency's Sentinel-2 and Sentinel-3 showed the estimated chlorophyll-a concentration and water turbidity in the area from March 13 to March 28. High water turbidity indicates high water pollution, while high chlorophyll-a concentration indicates abundance of algae.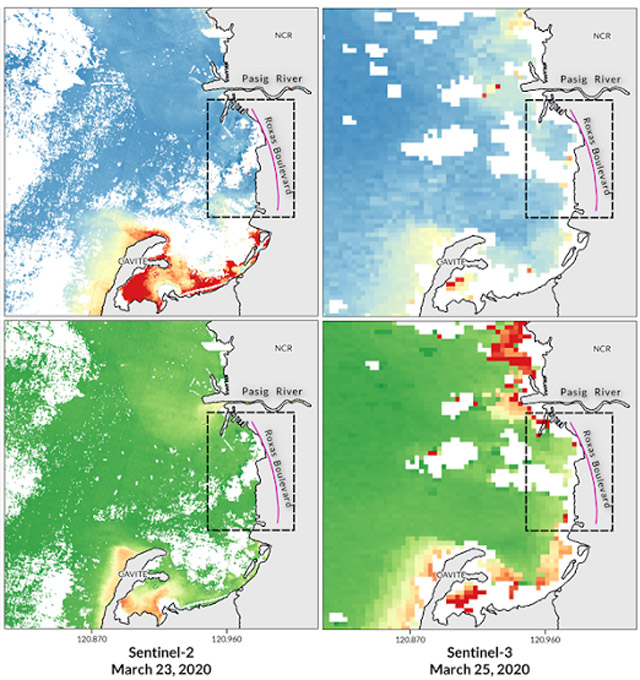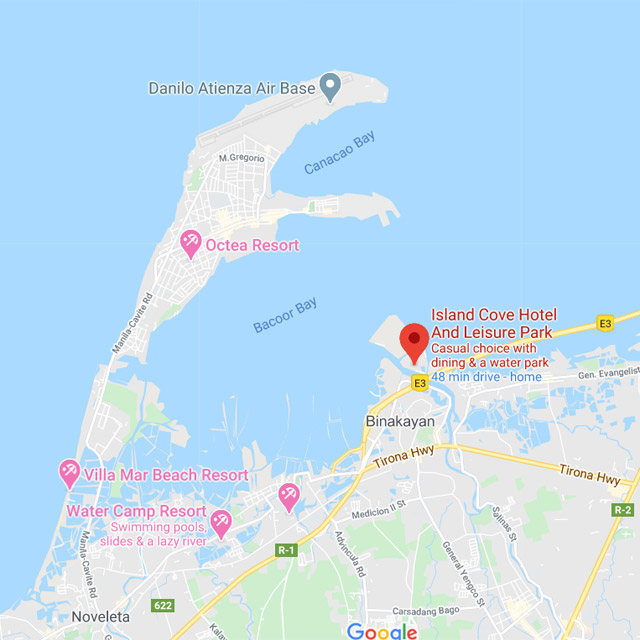 The images show that both factors were already high as early as March 23, but turbidity levels spiked up on March 25—the same date when there was major discoloration in the area. Turbidity is especially at a red-alert level in Bacoor Bay, which may have influenced the waters of the neighboring Manila Bay. There were no changes in chlorophyll-a levels, which means algal bloom wasn't the cause of the incident.