South Korea offers a wide range of tourist attractions and experience tours that will surely make your family vacation unforgettable. In Seoul alone, the options of things to do and places to explore are overwhelming. Apps that allow you to book tickets to tourist spots and activities in one click, coupled with a super efficient and commuter-friendly public transportation system make the Land of the Morning Calm a top choice for parents who want to spend quality time with their kids.
If it's your family's first time in Seoul and you want to avoid the effort tied with planning and putting together a travel itinerary, you can opt to book a tour package via a travel agency. In addition to standard packages with airline tie-ups, you can also work with an agency to customize an itinerary that suits your family's interests and needs. Though a customized tour is more expensive, it will save you from the commute you'll have to manage if you were traveling free and easy. Plus, it's a super convenient option to take when traveling with babies and toddlers.
ADVERTISMENT - CONTINUE READING BELOW ↓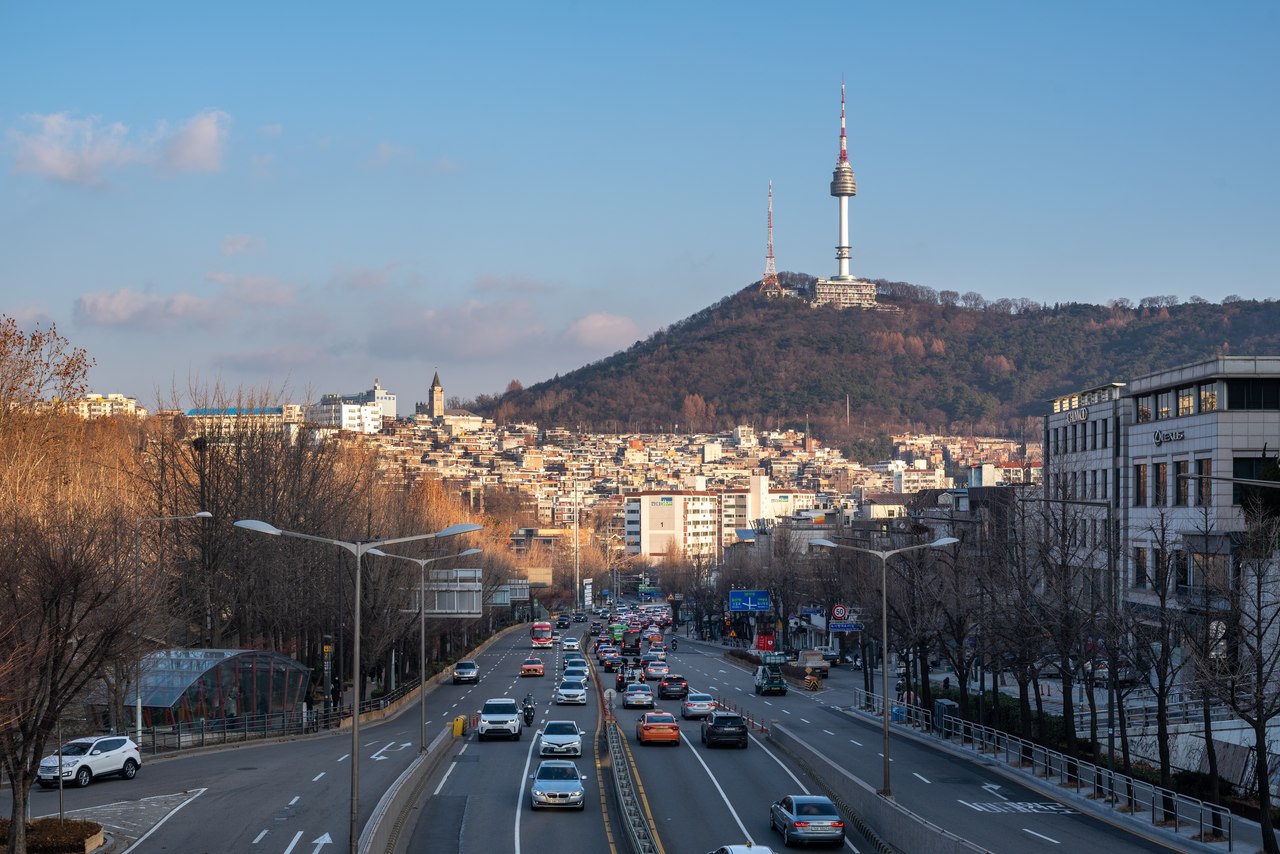 If you're a free spirit, confident about your way-finding skills, and want the flexibility of managing your time—your way, then a free and easy approach is the way to go. I took this route when I visited Seoul last November. As a mom, the most valuable thing I've learned about traveling with family is that planning ahead trumps spontaneity in every aspect. When traveling with kids in tow, finding THE common ground and prioritizing their needs are key.
Here are six family-friendly tourist spots that deserve a place in your itinerary:
1. Gyeongbokgung Palace: Rent a hanbok and book a family photoshoot
Renting a hanbok (Korean traditional clothing) and walking through the grounds of Gyeongbokgung Palace, the largest among the *Five Grand Palaces* in Seoul, is a great way to introduce Korean history and traditional culture to members of your family. Go on an epic historic adventure and take it one step further by booking a family photoshoot to capture lasting memories. Travel experience apps like Trazy and Klook make it really easy to rent hanboks and schedule a photoshoot ahead of time. The photoshoot lasts for one hour. During the shoot, a Korean photographer will take you to the best photo zones in the palace. He'll teach you how to properly pose using a hanbok, too (it was only during the shoot when I learned that Koreans observe conventions tied to placement of hands when posing wearing traditional clothing). All photos are sent via email and depending on which package you choose, the photographer will edit one to three photos of your choice.
ADVERTISMENT - CONTINUE READING BELOW ↓
Tip: You can enter all Five Grand Palaces in Seoul (Gyeongbokgung, Changdeokgung, Deoksugang, Changgyeongung and Gyeonghuigung) for free when wearing a hanbok. Entrance fees are also waived on major holidays like Chuseok (often referred to as Korean Thanksgiving celebrated in September) and Seollal (the Korean Lunar New Year that often falls in either late January or early February). On regular days, children below six-years-old and seniors 65 years and above get in for free!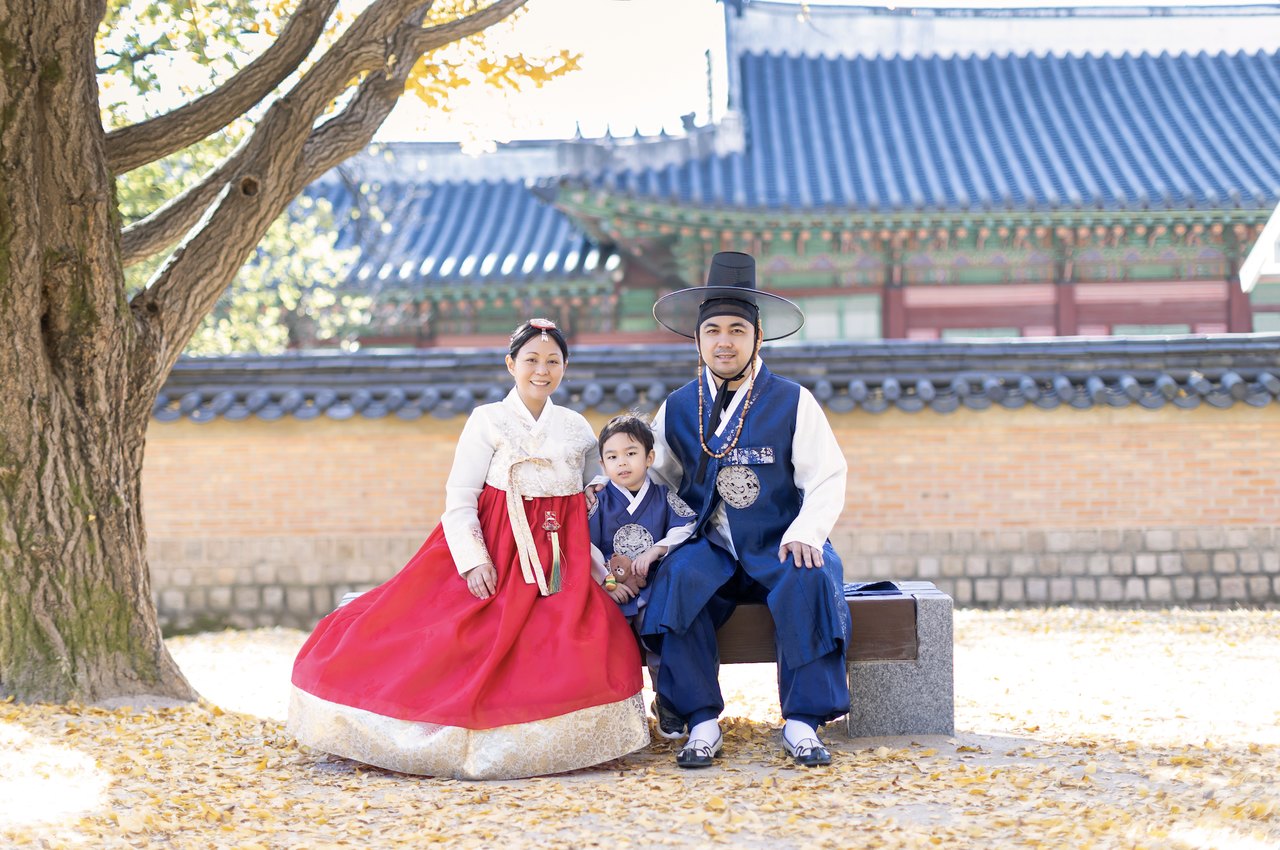 ADVERTISMENT - CONTINUE READING BELOW ↓
2. Yeouido Hangang Park: Go on a family picnic
A picturesque view of the Han River, a wide variety of nearby food stalls, photo zones (you'll see the iconic I Seoul U sculpture here), massive space to run, play, skate and bike, and easy access to the Yeouinaru Station on Seoul Subway Line 5 make Yeouido Hangang Park ideal for family picnics. You don't even have to pack a picnic basket because everything you need is right there: picnic mats can be rented at the park and if you crave for something other than what the food stalls serve, you can easily order online using Korean food service apps like Coupang Eats and receive your order right in front of Yeouinaru Station Exit 2.
Tip: Cruise ships dock at the Yeouido Han River Ferry Terminal and offer cruise options from 2:00PM onwards. Cruise highlights include: feeding seagulls and music performances (applicable to the afternoon and sunset cruises) and amazing night views of the Seoul skyline and Banpo Rainbow Fountain (applicable to evening cruise options).
ADVERTISMENT - CONTINUE READING BELOW ↓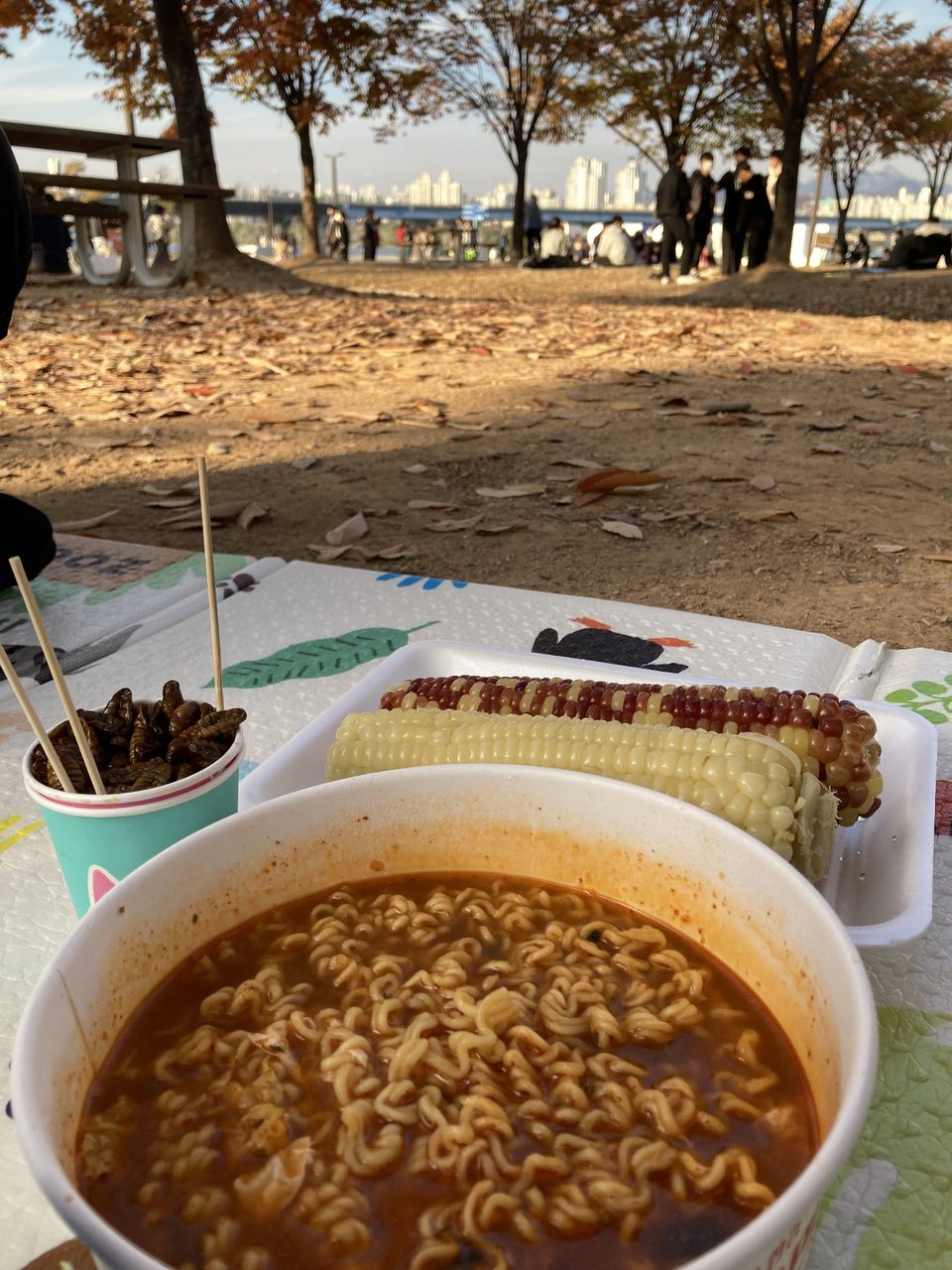 3. N Seoul Tower: Experience 360-degree views of Seoul
Sitting on top of Namsan Mountain, N Seoul Tower continues to amaze visitors with its 360-degree views of the entire city. This tourist spot offers attractions such as cultural shows in the afternoons and light shows in the evenings. It has a variety of restaurants and gift shops where you can score cute postcards, stickers, souvenirs, merchandise and even toys. A main attraction (which fans have witnessed in numerous K-dramas) is the fences around the tower grounds where visitors can hang love locks scribbled with messages proclaiming eternal love.
ADVERTISMENT - CONTINUE READING BELOW ↓
Tip: Schedule your N Seoul Tower Observatory visit before sunset to experience both day and night views of Seoul. Kids below three-years-old can enter the observatory for free!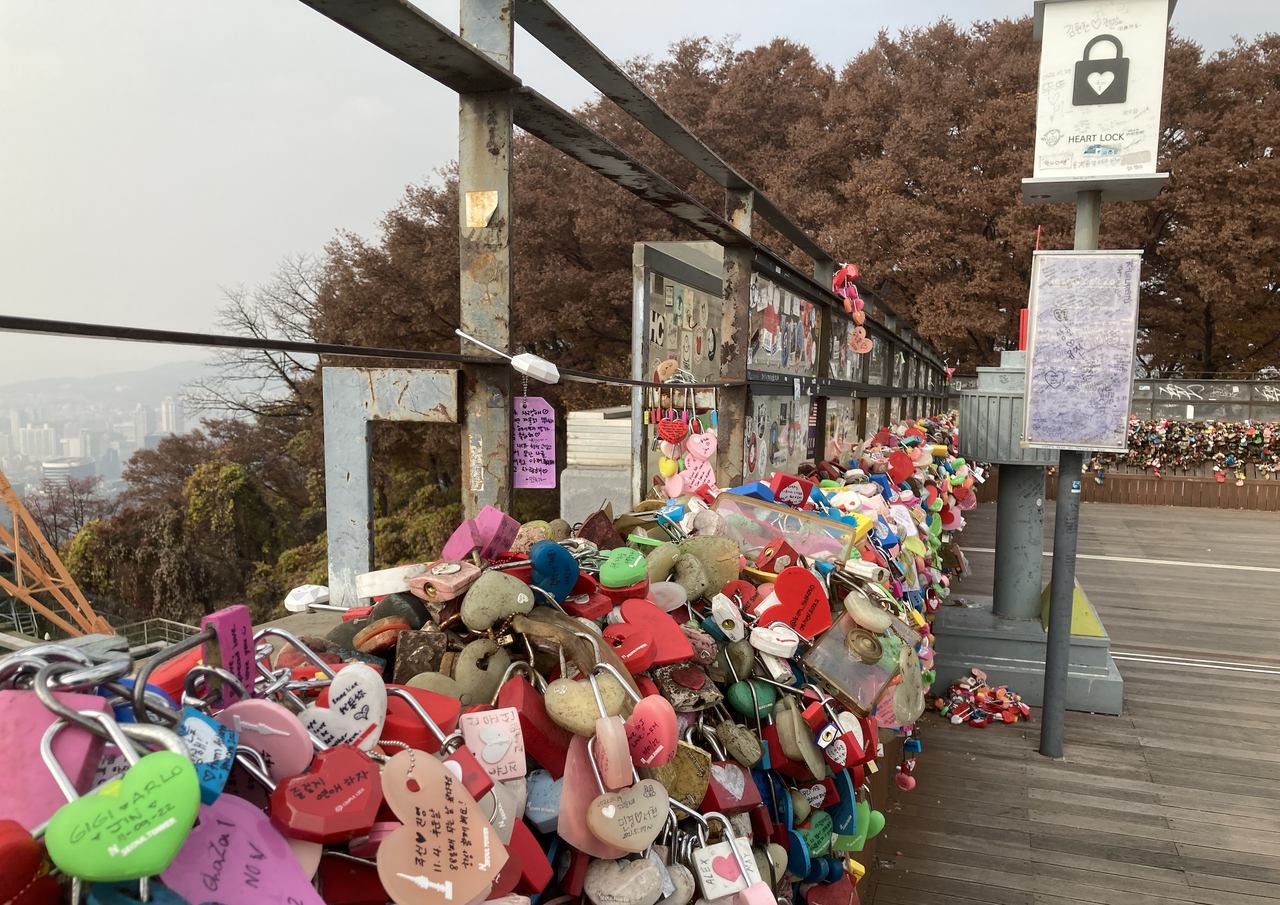 4. Myeongdong Food Street: Enjoy street food at its best
With dishes ranging from Korean street food faves (tteokbokki, odeng, gimbap) to fusion finds like ice cream waffles, omelette burgers, and grilled cheese lobsters, Myeongdong's food street has a wide variety of delicious treats for families to enjoy.
ADVERTISMENT - CONTINUE READING BELOW ↓
Tip: Kick off your street food crawl by getting off at Myeongdong Station Exits 5, 6, 7 or 8. Food carts start setting up at 4 p.m.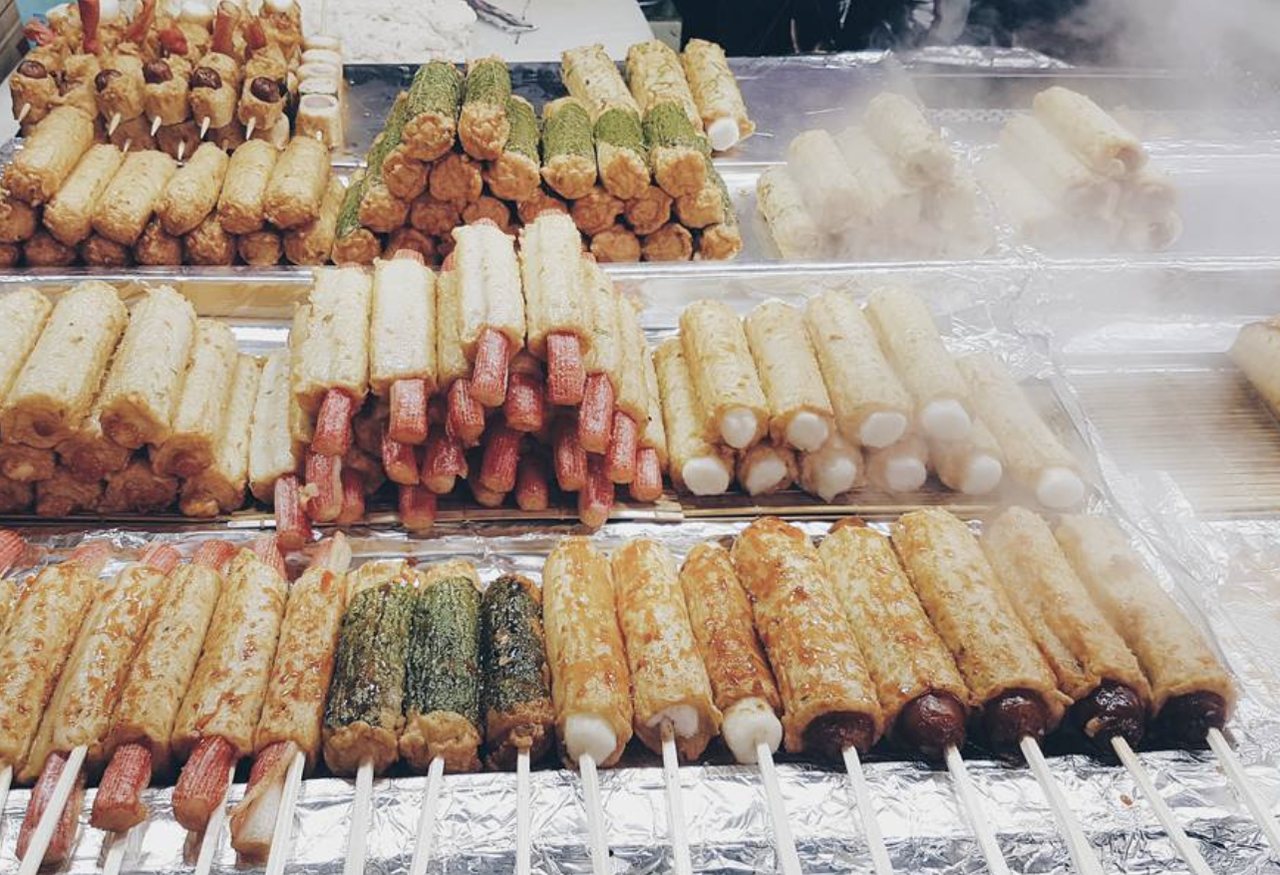 5. COEX Aquarium: See over 40,000 sea creatures up-close
Seoul's largest aquarium boasts of16 theme zones housing the most diverse collection of marine life in South Korea (it has the most number of sharks too!). Each ticket comes with a passport which you can stamp at each experience zone. COEX aquarium is equipped with rest spots, cafes, and a souvenir shop for kids (and adults) of all ages.
ADVERTISMENT - CONTINUE READING BELOW ↓
Tip: After your visit to the aquarium, be sure to check out COEX Mall's other attractions: Starfield Library (where your family can bask in the presence of so many books and take a break at the cafes on the library's second floor), COEX Convention Center (you might chance on an exhibition that catches your family's interests), and the kid's activity area beside COEX Aquarium where kids can hop on mini rides (featuring Korean characters like Tayo the Little Bus and Super Wings) for 1000 Korean won tokens.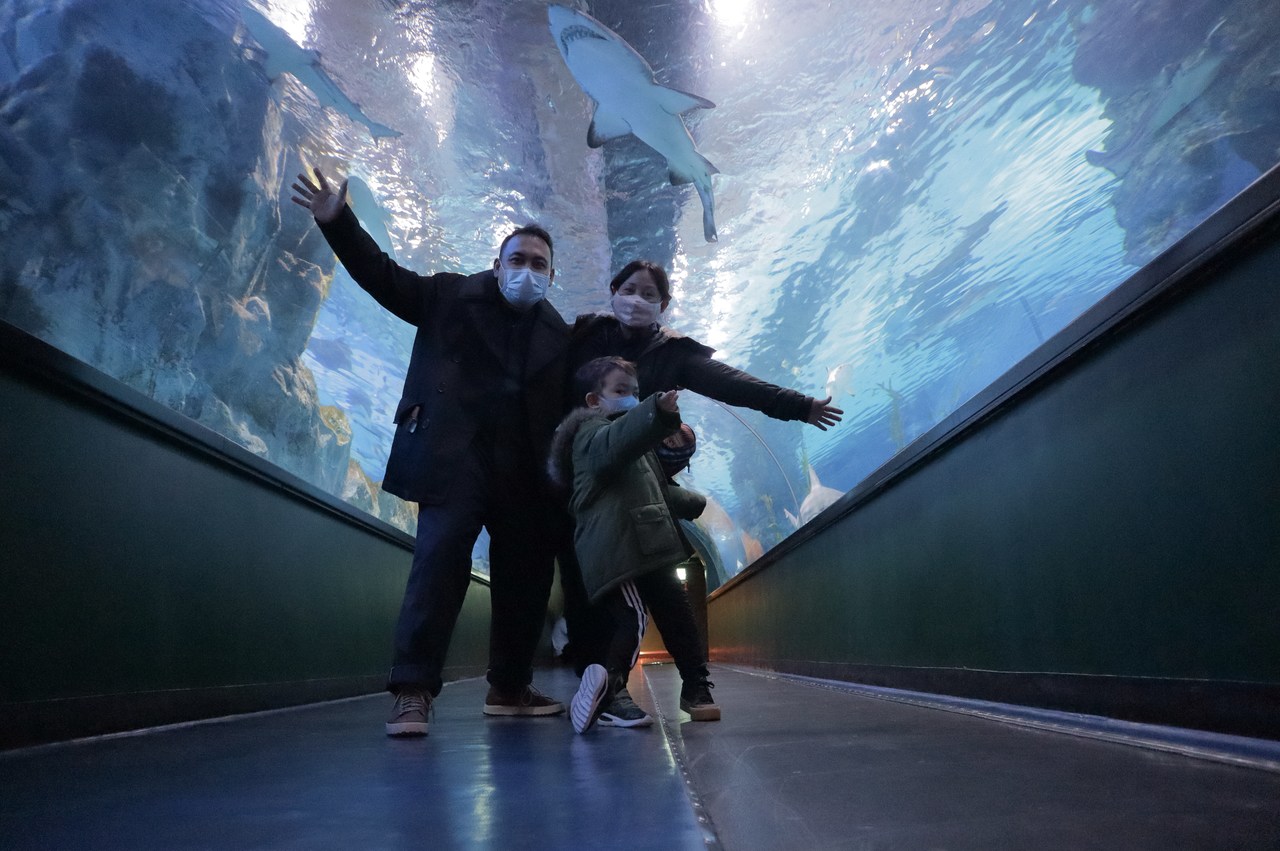 ADVERTISMENT - CONTINUE READING BELOW ↓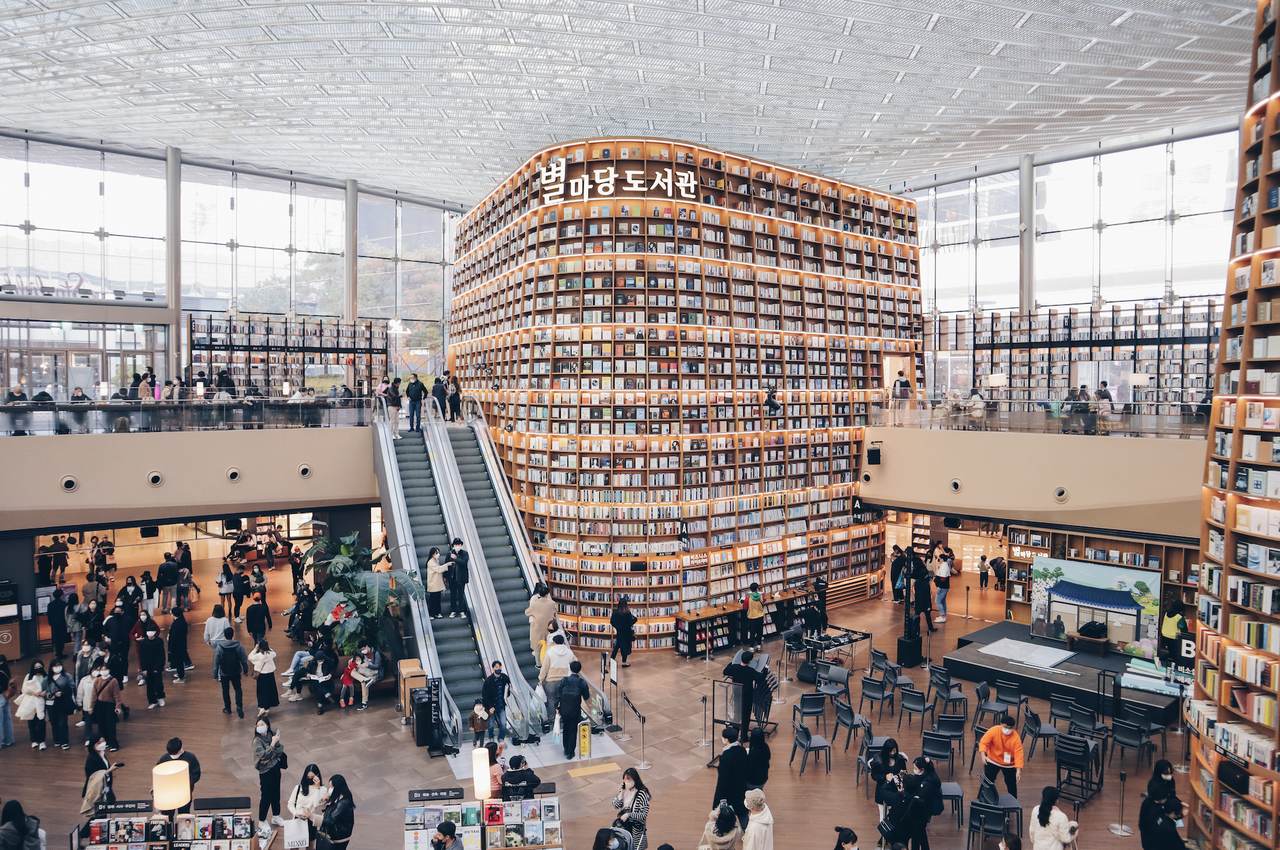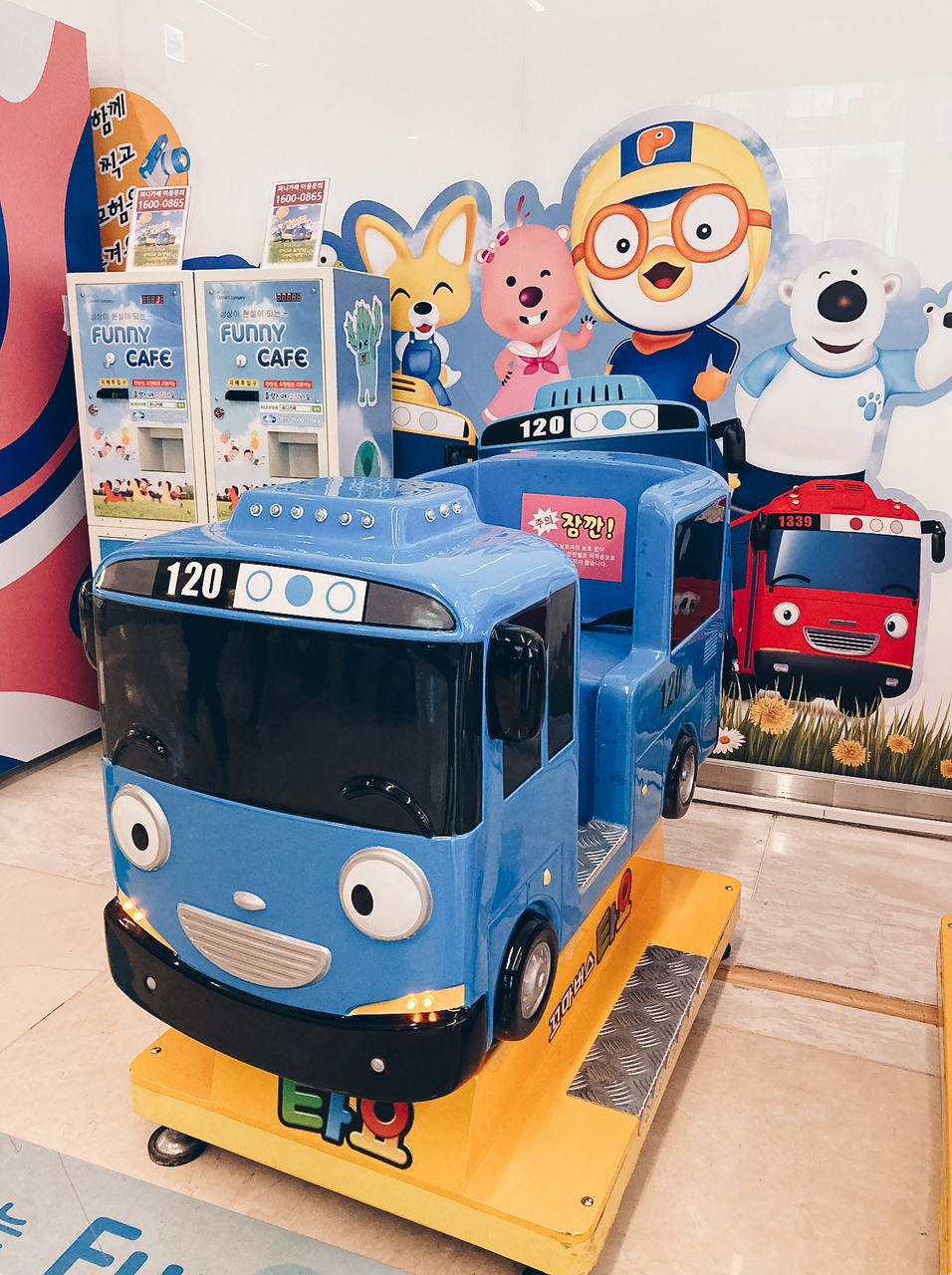 ADVERTISMENT - CONTINUE READING BELOW ↓
6. Seoul Children's Museum: Fuel your little one's creativity and imagination
Kids will love the interactive installations and activities at the Seoul Children's Museum. Anchored on science, art and play, the museum's immersive space spans six floors with each one dedicated to sparking curiosity and learning. The museum prides itself in its thrust "children designing happiness."
Tip: Though food and drinks are not allowed in the exhibit halls, the museum has a lounge on its third floor where families can enjoy their packed lunch and snacks.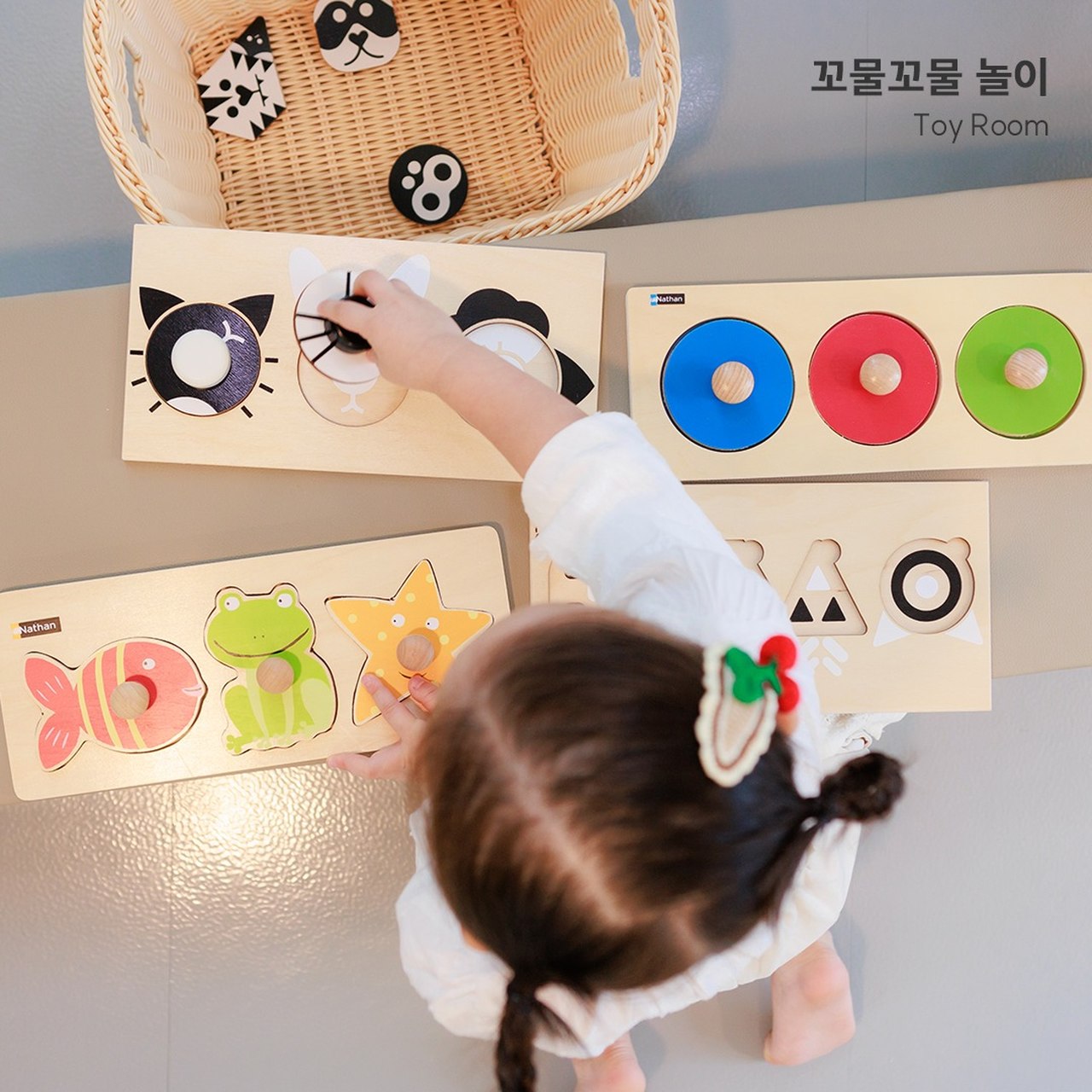 ADVERTISMENT - CONTINUE READING BELOW ↓
MORE TRAVEL STORIES HERE:
17 *Super Fun* Things To Do In Gangnam, Seoul, South Korea
6 *Iconic* K-Drama Filming Locations That You Need To Visit On Your South Korea Trip
Your Guide To Post-Pandemic Korean Visa Application And Renewal Process