Celebrities have been trooping back to Siargao since the local government has reopened the island to tourists however restricted because of the pandemic. Summer or not, they love to spend time on the island to explore, relax, and surf, of course!
Check out the Pinoy celebrities we spotted recently in Siargao:
Yassi Pressman
Yassi Pressman described her recent vacation on the island on October 11, 2021, as a learning experience. The 26-year-old actress, host, and dancer shared in a recent Instagram post her observation about mental health care being akin to surfing instruction.
Part of her caption read: "Paddle out of the chaos. Take a couple breaths in a spot where the waves are calmer, and when you are ready... Start paddling back... Get back to the beginning, no matter how well you do, take the risk."
Miss World Philippines 2018 Katarina Rodriguez, current Siargao resident,  commented: "You described it all right on point! Come back soon Yassi [Emoji]" 
ADVERTISMENT - CONTINUE READING BELOW ↓

Katarina Rodriguez
Former beauty queen Katarina Rodriguez has gotten the hang of island life in Siargao. She's been living on the island since March 2020 when COVID-19 broke out in the country. Before she got pregnant, surfing was one of her go-to activities during her free time on the island. 
In an Instagram post last March 3, 2021, Katarina said riding the waves "feels like flying."
Leizel Lopez
On October 5, 2021, GMA-7 actress Liezel Lopez posted on Instagram photos and videos of her surfing adventure in Siargao.
Leizel found the waves of Cloud 9 exhilarating, and the island itself magnificent with its "beautiful white-sand beaches, naturally-carved tide pools, mangrove forests, coves, caves, and schools of non-stingy jellyfish."
She captioned a video of herself riding the waves on a surfboard, "New hobby unlocked." 
(Ed's note: Surfing is possible all year in Siargao, although the most popular surfing area in the Philippines, Cloud 9, is best visited from September to November when waves can reach 12 feet in certain spots and eight feet in others.)
Nadine Lustre
Nadine Lustre has been praised online for her surfing skills. Back on September 21, 2021, the Kapamilya actress was seen with rumored French-Filipino boyfriend Christophe Bariou enjoying the waters of Siargao.
She was photographed showing off her newfound surfing skills in a black bikini and black rash guard. 
ADVERTISMENT - CONTINUE READING BELOW ↓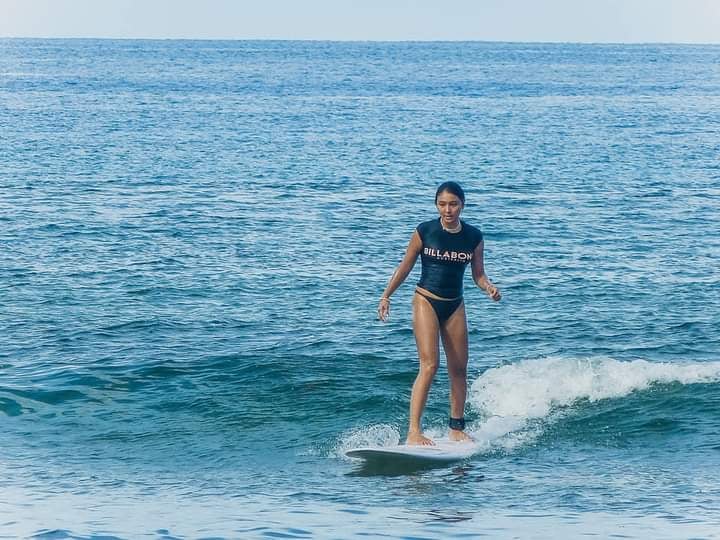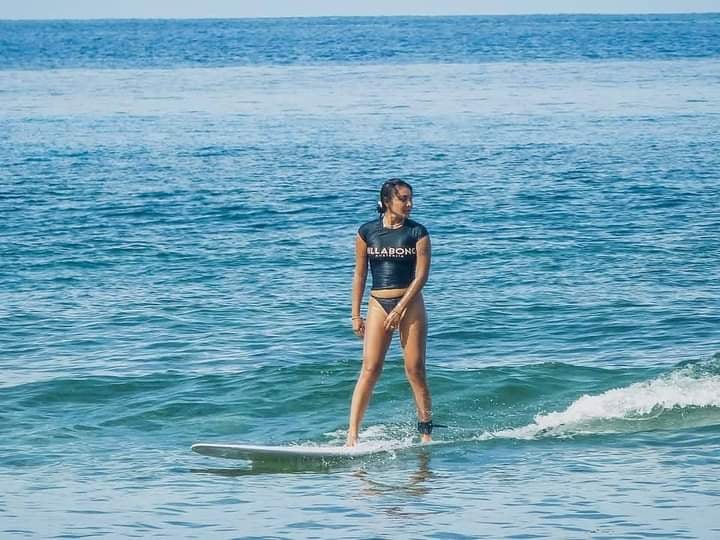 Back on the island on Thursday, October 21, 2021, Nadine with her surfing instructor slash rumored boyfriend, Christophe.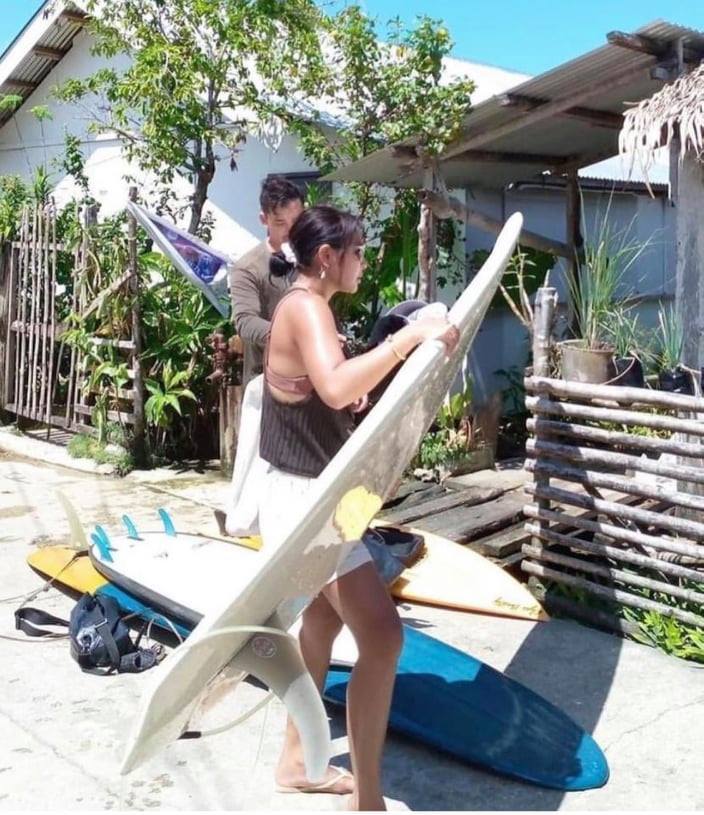 Andi Eigenmann
Philmar Alipayo, a professional surfer, and celebrity mom Andi Eigenmann have been living an idyllic life in Siargao.
On September 8, 2021, Philmar shared one photo on Instagram, with Andi holding a giant white surfboard, and another photo, with the two of them.
He wrote, "Today I took her for a little surf and did everything I could to help her develop errrday as I always do. My love, I've loved you for a long time. @andieigengirl" Philmar wrote in the caption.
ADVERTISMENT - CONTINUE READING BELOW ↓
Andi's kilig in her reply could be felt through the screen: "AWWW SWEET!!! salamat mahal ko! Cant wait for next chance to surf w you!"

On September 9, Andi posted a photo of them side-by-side along with this heartfelt message to Philmar:
"Papa recently gifted me a new log and brought me on a boat ride to go surfing. Not used to doing activities without the kids anymore, but I keep forgetting that moms need and deserve some 'me time,' too! Salamat karajaw mahal @chepoxz for a really fun day. Especially for all the lessons! Hehe."
Heaven Peralejo
Actress Heaven Peralejo had done some surfing action in Siargao. Last October 17, 2021, Heaven took to Instagram to announce she has become a "surf addict."