Tourism in the Philippines is slowly reopening after more than a year of closure due to the pandemic. But while people are excited to travel again to satisfy their wanderlust, cities and provinces are still implementing health and safety protocols and requiring travel documents to somehow curb the spread of the virus. It can be confusing, especially since policies differ from one local government unit to another.
If you're looking to hit the beach ASAP, a number of local destinations have waived their RT-PCR test requirement—as long as you're fully vaccinated, of course. A few others have allowed the cheaper antigen test, which also has a faster turnaround.
Check out these Philippine beach destinations you can travel to without having to take an RT-PCR test:
Bantayan Island, Cebu
Bantayan Island in Cebu is known for its white-sand beaches, natural caves with crystal-clear waters, and beautiful sandbars and islets. Located on the northern part of the island province, it is accessible by a four-hour bus ride and a ferry from Cebu City; both of which are worth the time and effort, especially after you've basked in the sun, sand, and surf. There are also some great places to stay on Bantayan Island, including Kota Beach—the filming location of breakup-themed 2016 indie movie Camp Sawi.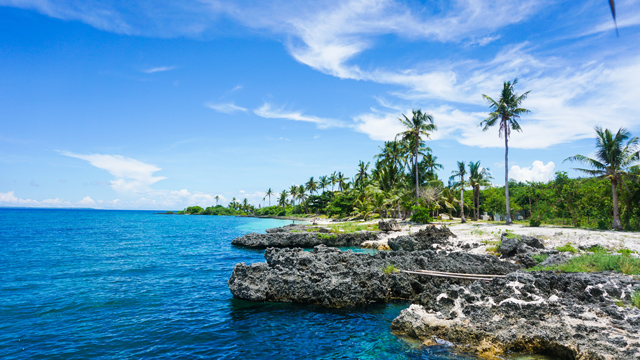 Moalboal, Cebu
Moalboal, another Cebu hotspot, is famous for its underwater paradise, especially when you get to dive into its turquoise waters and witness the famous sardine run. Aside from snorkeling and diving, island-hopping and turtle watching are also famous activities in this town. If you want to stay in a small resort tucked behind coconut trees, Archery-Asia Nipa Huts and Camping in Barangay Tuble has bamboo cabins that can be rented at P690 per night.
Continue reading below ↓
Recommended Videos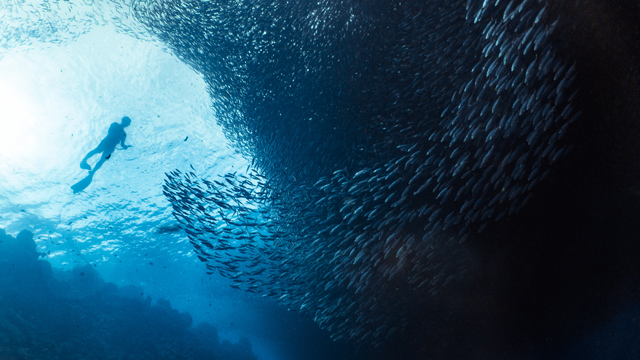 Cebu travel requirements (as of October 29):
Vaccination card or vaccination certificate (VaxCertPH by the Department of Information and Communications Technology)
Unvaccinated individuals only need to present a medical certificate issued within 24 hours before arrival. No need for any COVID-19 test.
Boracay Island, Aklan
Boracay Island is always top of mind when it comes to beach getaways. It boasts powdery white-sand beaches like no other in the country, after all. The island went through a six-month rehabilitation and cleanup in 2018; and while it's no longer the party island we got used to, it's still the tropical paradise that we've always known it to be.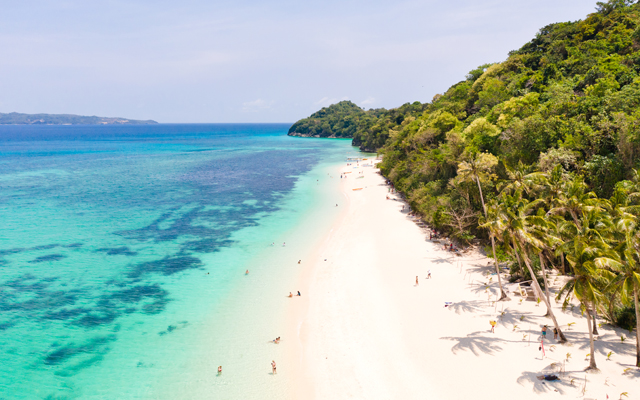 Boracay travel requirements (effective November 16):
Vaccination card with QR code from the local government unit or vaccination certificate from VaxCertPH or vaccination certificate from the local government unit (LGU)
Hotel reservation from a Department of Tourism-accredited establishment
Valid I.D.
Travel itinerary
S-PaSS registration
Health declaration through touristboracay.com
Panglao Island, Bohol
Think of Bohol and what usually comes to mind are the Chocolate Hills, tarsiers, white-sand beaches, and crystal-clear waters. But this island province also boasts a number of attractions for exciting weekend adventures, including scuba diving amid beautiful coral reefs in Panglao. The island also boasts a rich flora and fauna, including endemic species of crustaceans and mollusks; interesting geological features, such as the Hinagdanan Cave and its underground water source; and nearby Pamalican, which is popular for dolphin-watching.
Bohol travel requirements (as of October 30):
Vaccination card
Valid I.D.
S-PaSS registration (approved or pending approval)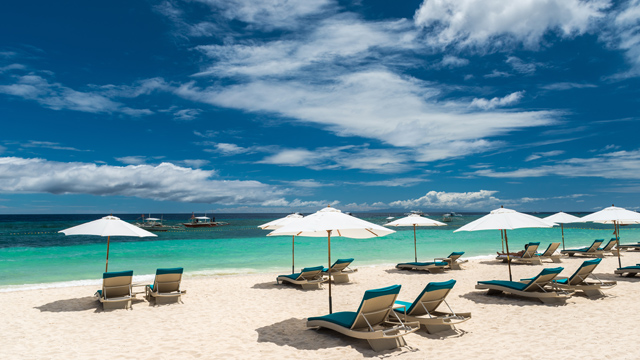 Subic Bay
Subic, formerly a U.S. naval base, is now a popular weekend destination because of its beaches, theme parks, and duty-free shopping centers. It's just two hours away from Manila, making it a go-to choice for impromptu long drives especially on weekends.
Subic travel requirements (as of November 12):
Valid I.D.
Vaccination card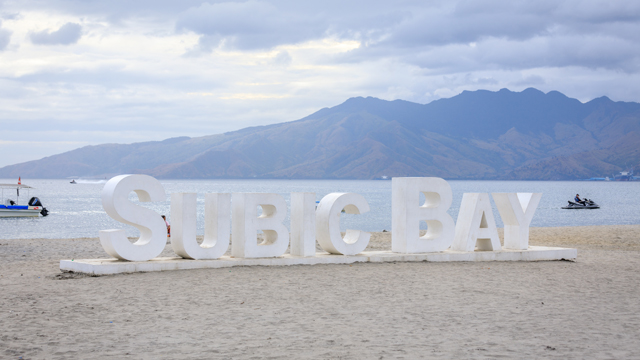 Puerto Galera, Oriental Mindoro
Puerto Galera in Oriental Mindoro is a popular weekend getaway option given its proximity to Metro Manila. It's easily accessible by public bus and ferry, has a whole strip of budget hotels and resorts, and is where you can chill at no-frills bars and restaurants. Fully vaccinated travelers only need to present their vaccination cards. Unvaccinated travelers still need to undergo a rapid antigen test, which is given free of charge in Batangas port on the way to Puerto Galera.
Puerto Galera travel requirements (as of October 27):
Valid I.D.
Vaccination card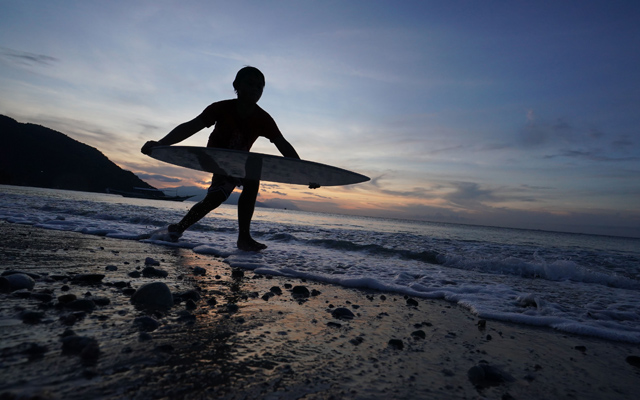 Apo Island, Negros Oriental
The marine reserve surrounding this volcanic island is home to coral gardens, schools of fish, and humphead wrasse. Sea turtles (a.k.a. pawikan) are more popular since they sometimes photobomb prized vacation snapshots even above water. UK-based Sport Diver Magazine included Apo Island in the top 100 diving spots in the world in their 2008 issue.
Negros Oriental travel requirements (as of November 3):
Vaccination card or vaccination certificate
Valid I.D.
Photocopy of the above requirements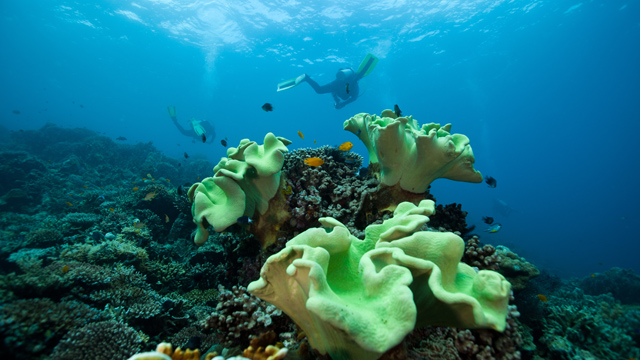 Pagudpud, Ilocos Norte
Tourists from Luzon are permitted to travel to Ilocos Norte, including the province's beautiful beaches in Pagudpud. Aside from its surf spots, this coastal town boasts lesser-known white-sand beaches such as Saud Beach and Maira-ira Beach, interesting geological formations such as the Kapurpurawan Rocks, and Kabigan Falls on the eastern side of the municipality. 
Ilocos Norte travel requirements (as of September 24):
IlocosNorte.ph registration
Valid I.D.
Hotel reservation from Department of Tourism (DOT)-accredited establishment
S-PaSS registration
Antigen test taken within 24 hours or upon arrival (as an alternative to RT-PCR test)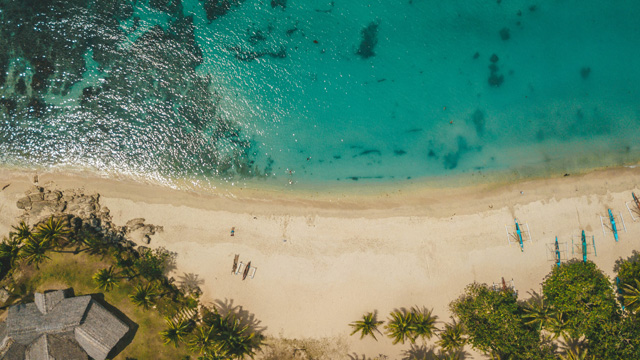 Santiago Cove, Ilocos Sur
Santiago Cove (a.k.a. Sabangan Cove) is also dubbed as the "Boracay of Ilocos Sur" because of its 900-meter stretch of white sand surrounded by hectares of verdant land. It was declared a tourist destination in August 2019 through Republic Act or RA 11407, which means that it's one of the priorities not only in tourism promotion, but also in development and protection.
Ilocos Sur travel requirements (as of November 5):
Valid I.D.
Tara Na! Registration
Hotel reservation from DOT-accredited establishment
Antigen test taken within 24 hours
Zambales
Zambales, a province north of Metro Manila, is home to one of the Philippines' longest and most beautiful coastlines. The towns of Liwliwa and San Felipe are known for overhead waves where surfers can practice their tricks, while Anawangin and Nagsasa Coves are popular for their lagoons where pine trees grow in sand.
Zambales travel requirements (as of November 4):
Visita Zambales registration
Valid I.D.
Hotel reservation from DOT-accredited establishment
Antigen test taken within 24 hours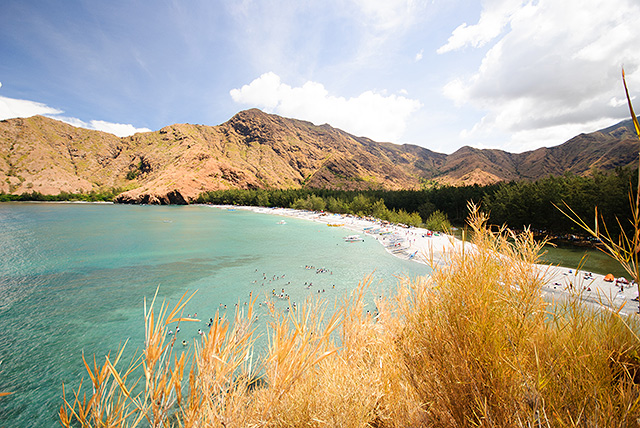 ADD THESE PLACES TO YOUR TRAVEL BUCKET LIST:
This Hospital In South Korea Is The Filming Location Of 'Hospital Playlist'
Can You Believe That There's A *Floating* Starbucks In South Korea?
EXPLORE COSMO