You and your friends might whine "'Yoko na mag-work, gusto ko na lang mag-travel" all the frickin' time, but every morning, you're back at your office desks, succumbing to the daily grind. Here, we introduce you to four girls who actually made big changes—quit a job, started a business, moved to another country, or didn't come home for years at a time—to be able to live a life of constant discovery and adventure.
You don't have to take the same drastic steps these girls have, but if anything, they'll show you that as long as the heart is willing, the rest will follow.
***
Trisha Velarmino, 28, didn't quit her job to travel the world—she made a job out of traveling. Originally from Subic, this full-time travel blogger (P.S. I'm On My Way) calls Tel Aviv, Israel home—for now.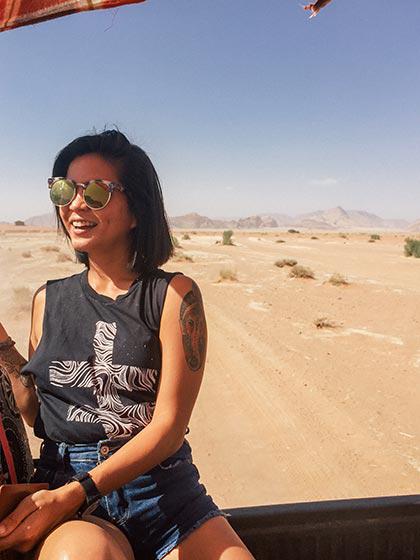 ADVERTISMENT - CONTINUE READING BELOW ↓
How her love affair with traveling began:
I'm a football freak. Hailing from a non-football country, I had always dreamt of seeing a live football game. When my then-favorite team Liverpool FC did an Asian trip, I grabbed the opportunity and stalked them in Malaysia—even though the flight ticket was so expensive.
That same year, I was accepted to a fashion school in Milan, Italy, and that's where my love for traveling became a lifestyle. I met a lot of backpackers during my stay who seemed to live a life of travel. They looked like they didn't have the proper finances to do it, so I asked them how they did it. I collected all the tips they gave me and said to myself, "I can do this, too."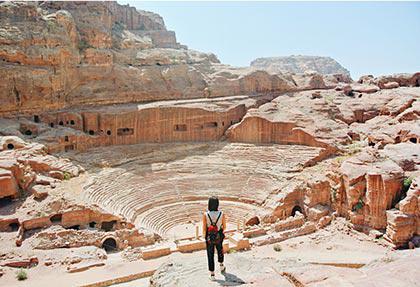 ADVERTISMENT - CONTINUE READING BELOW ↓
Recommended Videos
I went back home after fashion school, packed my bags for Africa, moved on to South America, and never looked back. I've been traveling non-stop since 2010, and I go home at least every three years. The flight ticket is always the heaviest load, so I just focus on one region and travel long-term without going back home. Now, I am in the Middle East trying to eradicate the notion that it's not safe for women to travel alone here.
How she earns and saves on her travels:
People think that just because I travel long-term, I must be swimming in money, but they couldn't be more wrong. I've learned to sleep wherever, eat whatever, and just live within my means.
I used to survive through online work as a social media manager and assistant to a US-based company; it was convenient because the work was location-independent. Other jobs I've taken on are teaching English, travel coaching, and translating files.
ADVERTISMENT - CONTINUE READING BELOW ↓
I started blogging and eventually made money out of it. Besides earning from advertising and affiliate marketing, my blog has also allowed me to stay in hotels, eat at restaurants, and take tours—all in exchange for a review.
To save on food and accommodations, I've tried Couchsurfing, through which I've met a lot of my long-time friends. I've volunteered at hostels and bars, which is good for me because it helps me learn the local language better. I've lived with local families, tried house-sitting, and even taken au pair gigs!
Inspo for Pinays looking to travel more:
The will and enthusiasm to travel is always a bigger factor than the money. A lot of people I know have the money but never really tried to travel on their own because it's pretty scary! In this age of crime and terrorism, we're always told not to go here, there, anywhere—what are Pinays like us supposed to do? Sit on our couches and watch the world go by without us participating? Safety is a concern, yes. But if you are to listen to everything you hear on the news, or to people who haven't even been to these countries, how can you tell your own story? 
ADVERTISMENT - CONTINUE READING BELOW ↓
We are unique individuals with unique lives. No one has the exact same life as me, or as you, or as your sister. The best thing to know how the world works is to go out there and try.
***
Jona Branzuela Bering, 30, a Cebu native, quit a career in the academe to pursue her goal of long-term travel. She is now in Vietnam juggling many hats: writer, blogger, photographer, and social media manager.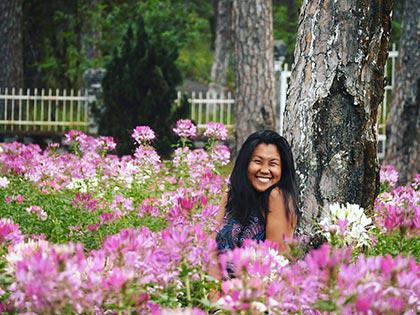 ADVERTISMENT - CONTINUE READING BELOW ↓
How her love affair with traveling began:
My love for traveling started with my journey across pages. I consumed words after words and fell in love with the sheer descriptions of places in books like Resil Mojares's House of Memory and Oliver Sacks' The Island of the Colorblind.
My own selfishness and self-righteousness made me travel some more. At first, I saw traveling as a medium of finding myself. But later on, traveling became my chosen creative process. Traveling is my medium to write and tell my and other people's stories.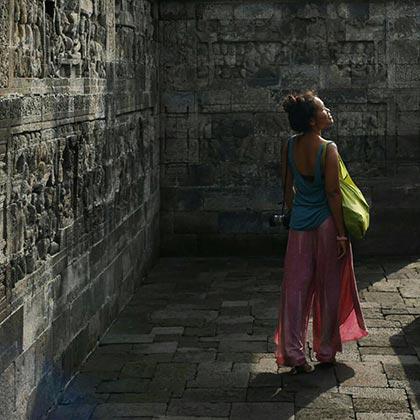 ADVERTISMENT - CONTINUE READING BELOW ↓
For the past 10 years, I've been choosing jobs that complemented my vagabonding ways. From 2009 to 2014, I juggled column writing, blogging at Backpacking with a Book, and teaching English online. Every month, I'd visit a province in the Philippines or revisit Cebu's neighboring islands. When I entered the academe, I got luckier. Teachers have two months off from work and with the academic shift, our Christmas break is longer than others. Over these school breaks, I was able to visit five ASEAN countries for five weeks, spend a month exploring Indonesia, and travel to India for a month.
I quit my job in the academe to pursue my goal to travel long-term. Since then, my partner and I have campervanned East Coast, Australia for four weeks, climbed Papua New Guinea's highest mountain, and dived in Tioman Island, Malaysia.
How she earns and saves on her travels:
I write poetry and fiction, but there is no money in it. So by trade, I'm a content writer, blogger, and social media manager. My transition to being a digital nomad was an easy one; for the past five years, I've already been earning some modest income from my writing jobs.
ADVERTISMENT - CONTINUE READING BELOW ↓
There are a lot of Facebook groups that post remote jobs, so give those digital groups a go. For a modest membership fee, Workaway or HelpX are the goldmines for volunteer opportunities. Some have tried websites like Couchsurfing to save some money on accommodation.
If you travel solo, put a cap on your daily expenses; say, don't go beyond P1,000 for everything (accommodation, food, and transportation). As a couple traveling together, my partner and I take turns withdrawing money to cut down on bank fees. We do our own laundry. We eat where the locals eat.
The most important character: Be inquisitive. Be gutsy. Ask questions.  
Inspo for Pinays looking to travel more:
My lifestyle is not the ultimate lifestyle. As long as you live a passionate life, then you have a fulfilling life. But if you really long to embark on a similar journey, first and foremost, let your family know about your desire to travel. Set up a travel fund bank account. Save. Cut down on your expensive coffee and dining out. Cook your own food, if you can. Think of your post-travel life. Learn to juggle. It is the era of multi-tabbing, so learn different digital skills.
ADVERTISMENT - CONTINUE READING BELOW ↓
And if there is one piece of advice I can give, from one woman to another: Know your strengths, but know and understand your weaknesses even more. And grow from there.
***
Jeceli Nobleza, 30, is a registered nurse who now manages her own business and makes art from her home base in Dumaguete City—occupations which allow her to up and go whenever she wants.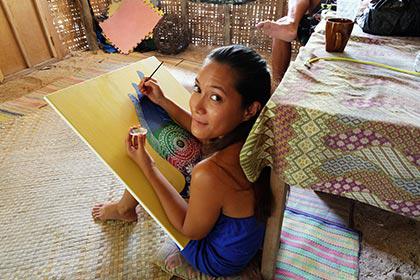 ADVERTISMENT - CONTINUE READING BELOW ↓
How her love affair with traveling started:
I fell in love with traveling when I went on a solo trip—my first—to Palawan. I jumped at the chance to do so when I scored free roundtrip tickets, and even with no itinerary, I didn't feel scared at all. After that first solo trip, I always wanted to go off somewhere and be a stranger and just enjoy where I was. I love so many things about solo travel: the independence, problem-solving as I go along, facing everything on my own, just being present in where I am, the amazement at nature and my surroundings, the people I get to meet, and most of all, the opportunity to get to know myself more.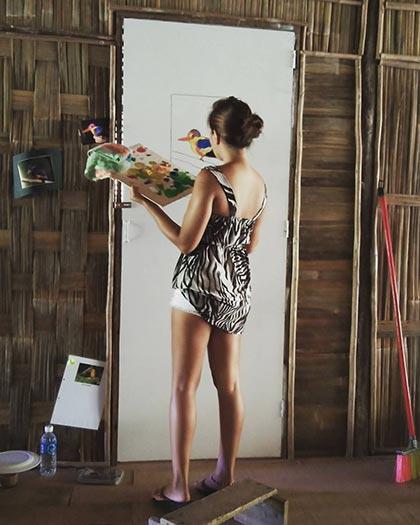 ADVERTISMENT - CONTINUE READING BELOW ↓
When I was still working full-time at an office or hospital, I could only do fast travel for three days at a time. But for the last three years when I began to run my own business, FN Enterprises, which sells products made from all-natural ingredients and recycled materials, I get to travel anytime I want as long as it's financially practical.
How she earns and saves on her travels:
I've been on quick trips to many places in the Philippines, but I was able to stay for two weeks at a time in Malaysia and in the Northern parts of Luzon. Last year, I spent almost a year cooped up in Siargao Island.
Throughout these travels, I've learned to be a minimalist and buy only the things I need. I don't buy expensive things; sometimes I even DIY my own bags and purses to be able to save. I've also learned to pack light and wash my clothes after every shower so I don't have to lug so many clothes around.
ADVERTISMENT - CONTINUE READING BELOW ↓
I make sure to find a very cheap place to stay; If I'm in luck, I stay for free with locals I meet along the way. I once stayed with a family I just met and talked to while riding a jeepney on my way to Laiya, Batangas! I really don't mind comfort so much because my intention is to go to different places, not stay in my room and watch TV.
I've also tried working for accommodation; in Borneo, I painted the doors of a hostel's newly built long house in exchange for a roof over my head. In Siargao, I helped out at my friends' hostels as a co-manager, host, and event/travel organizer. I also left my paintings at their hostels as a token of my gratitude for letting me stay for free or at a discount. Sometimes I bring my own hammock to sleep in.
Inspo for Pinays looking to travel more:
ADVERTISMENT - CONTINUE READING BELOW ↓
Traveling has helped me mature, especially emotionally. Since I began traveling, I now see life differently. I learned to be open-minded about different cultures, backgrounds, nationalities, and personalities; I learned to be confident and to speak my mind; I learned to savor life and everything in it; I learned to be a free spirit and free thinker.
However, our lifestyles are different. We have our own definitions of happiness, and this is mine. So whatever you think makes you happy, go for it.
***
Hannah Magsayo, 25, a photographer and social media manager, used to call Davao del Norte her home—until the traveling bug bit her and sent her off to live in Thailand, in UAE, and wander other places in between.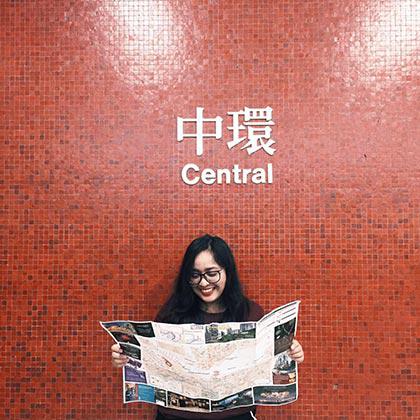 ADVERTISMENT - CONTINUE READING BELOW ↓
How her love affair with traveling began:
I discovered my wanderlust when I went to Indonesia in 2012 for a three-week volunteer gig that extended to three months. There, I met a lot of people and experienced new cultures, which pushed me to go outside my comfort zone. In that moment, I realized that traveling was what I wanted to do. I want to experience what the world has to offer. I want to see the world with my camera.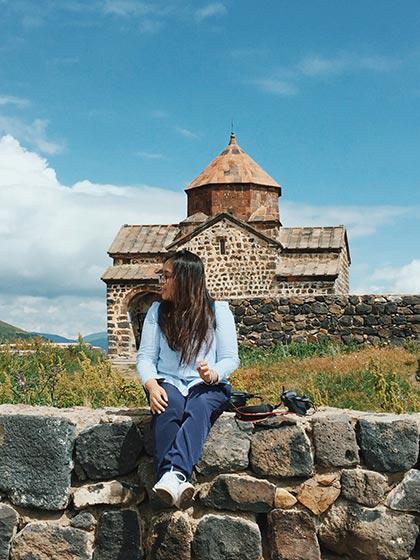 ADVERTISMENT - CONTINUE READING BELOW ↓
After that trip, I went back to the Philippines and quit my job at an oil company. I booked a one-way to ticket to Thailand, where I worked as a freelance photographer, virtual assistant, and teacher for one year. Wanting to discover more, in 2015 I moved to Dubai, thinking it was a convenient location for a traveler, freelancer, and digital nomad like me.
Traveling helped me changed the way I relate to the world and to others. The older I became, the more I became open-minded, less dramatic, and adventurous. I'm no longer the shy and scared person I used to be; I became brave, independent, and with a higher self-esteem. I became the girl who went to Morocco even if she could barely walk, watched the sun rise over the temples in Indonesia, basked under the Maldives sun, went on a safari in the African Savanna, explored the metro stations in Moscow, slept in the mountains of Kyrgyzstan with the nomads, got drunk in Hong Kong—the list goes on.
ADVERTISMENT - CONTINUE READING BELOW ↓
How she earns and saves on her travels:
People think I come from a rich family that supports my travels, but I don't. Traveling taught me to live simply and to discipline myself when it comes to my wants. I had to adjust my lifestyle in order for me to afford my travels.
Aside from having a 9-to-6 job as a social media manager in Dubai, I also took on a freelance social media management gig to earn more. When I'm on the road, I apply travel hacks that have helped me save: using Couchsurfing, choosing hostels over pricey hotels, joining free walking tours, and pitching reviews or social media posts to establishments in exchange for a meal and other perks.
Inspo for Pinays looking to travel more:
Traveling doesn't always mean you have to quit your job, nor does it mean you have to be rich to begin with. There are ways to do it if you really want to.  Choose a job that allows you to travel, or you can bargain with your boss to be able to take time off from the office as long as you have Internet connection, like I've done with my boss. You can maximize your annual leaves, go away on long weekends or holidays, or opt for short trips over the weekend.
ADVERTISMENT - CONTINUE READING BELOW ↓
So stop stalking your favorite traveler and start inspiring others to live more adventurously. Be hungry to see the world.
Follow Cheekie on Twitter and Facebook.
EXPLORE COSMO