If you're one of the lucky ones who can afford to work anywhere besides the office, what location would you choose? I opted to stay at home in the city. Some were more daring and chose a location we might get jealous of: The beach.
In an exclusive interview, two Pinays shared the reasons they decided to move to the beach, how they did it, and how their lifestyle habits have changed. Timmy Potenciano is a Senior Content Strategist at a digital publishing company. She's now staying in Zambales. Angel F. works in digital marketing and is currently with her family in Batangas. See their stories below:
Why did you decide to move to a beach town?
Angel: I love the place and it has always been a dream of mine to live closer to nature. The pandemic made us realize it was time to move out of the city and go somewhere safer also. I work online so I don't really need to be based in the city.
ADVERTISMENT - CONTINUE READING BELOW ↓
Timmy: I was inspired by the waves of people who have done the same to other coastal towns, like Baler and La Union. One day, I posted a throwback photo of Liwliwa, Zambales on my IG because I was feeling sentimental. My homie, Josh, who I hadn't seen in years, egged me on to move because he had moved there already. All the legwork and prep took about a month or two, and here I am.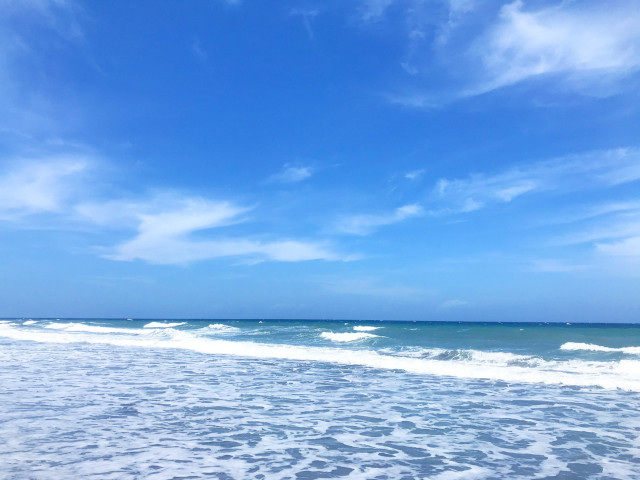 How did you search for the perfect place?
Angel: My family and I found our new home via a broker.
Timmy: I first went to Liwliwa in 2009; I randomly tagged along with my surfer friends on a road trip. Even if I don't surf (yet), I fell in love with the place and returned as often as I could. I even lived there briefly in 2017 for a month! It was only natural for me to come back here because I'd already built ties with the local community and the OG settlers. I believe each beach town has its own distinct personality, and Liwliwa just happened to fit mine.
How did you go about the finances since you'll be paying your board and lodging there?
Angel: We don't rent, but my job helps pay for the bills and expenses.
Timmy: Getting into Liwliwa is very strict due to lockdown protocols, so I inquired around the local resorts to see which places accepted long-term tenants. I decided to stay at Sunny Side Up, which is where my friend Josh is staying. It's also the same place I stayed when I moved out here in the summer of 2017, and the owners are pretty much like family at this point. Turns out, my landlady's kids were my schoolmates in uni! True story.
ADVERTISMENT - CONTINUE READING BELOW ↓
A lot of the prep work to go to Liwa involved budgeting my monthly income to see if I could pay my bills back home, while still affording rent and food. I managed to make it all fit!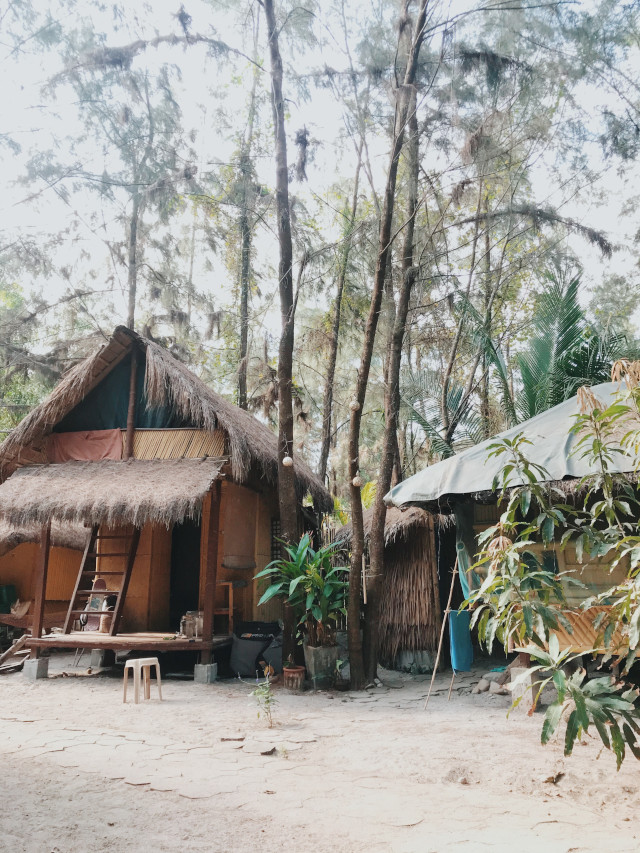 What major changes did you spot when you moved? Please cite both positive and negative changes.
Angel: I have more time to go out and be active. I can go to any of the beaches here whenever I feel like it. I feel happier, more relaxed, and safer in this tropical paradise.
ADVERTISMENT - CONTINUE READING BELOW ↓
On the other hand, my skin acquired some sun damage since I am always exposed and I do a lot of water sports. There are times when I feel quite lonely since I don't get to socialize due to the pandemic and travel restrictions.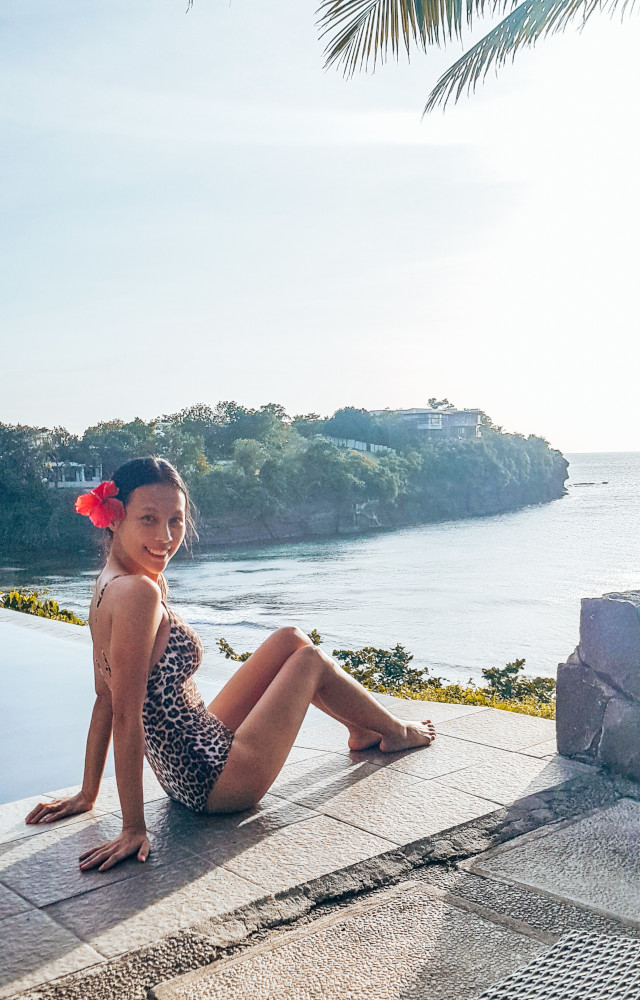 ADVERTISMENT - CONTINUE READING BELOW ↓
Timmy: HOMESICKNESS IS REAL, YO. It also took some time to get used to the slow pace of the beach, especially since I work a corporate job and I'm used to being prompt and on a schedule. There are also a LOT of bugs out here. As I type, I'm currently being assaulted by gamu-gamo. Hahahaha!
On the flip side, I've been sleeping earlier and more soundly. I wake up on average around 5:30 to 6 a.m. every morning, and I'm asleep by 10 p.m. on some days. There's also a growing fitness community out here, so I go boxing and do yoga at least thrice a week (unless there are waves, and my coaches don't wanna hold classes, heh). I also recognize the privilege of being able to walk to the sea when I feel like I need a breather at work. Plus, I get to catch the sunset over the West Philippine Sea every day.
ADVERTISMENT - CONTINUE READING BELOW ↓
Lastly, I really feel like I'm carving out my own path and discovering more about myself out here, which is pretty amazing. I'm so grateful.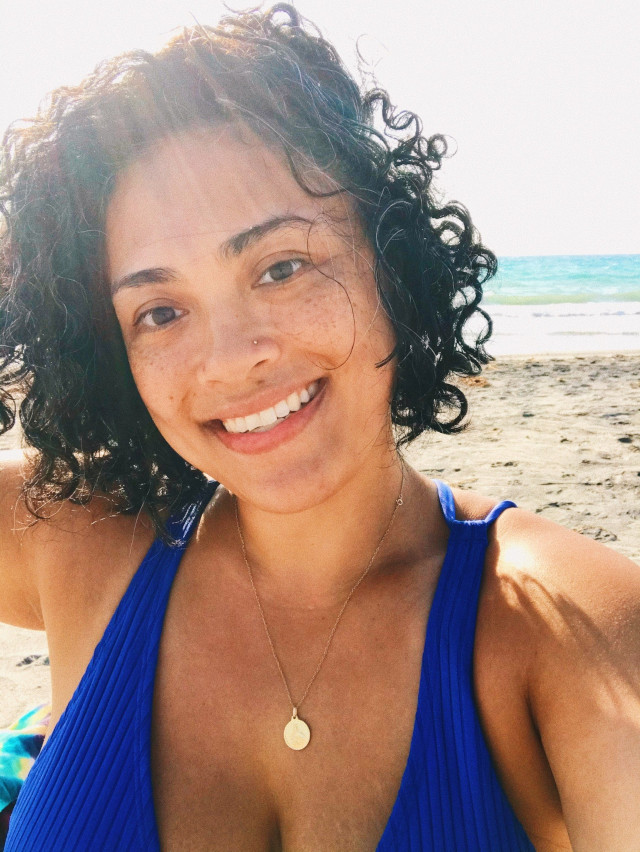 How long do you plan to stay there?
Angel: We plan to stay here permanently unless there is an opportunity to move to another country.
ADVERTISMENT - CONTINUE READING BELOW ↓
Timmy: Until it's my turn to get vaccinated, however long that may take.
May we ask what are your a.m. and p.m. beauty routines?
Angel: My routine is pretty basic, tbh. In the morning, I just wash my face with cold water, apply serum and sunscreen. Then I do my eyebrows and apply a tint or lipstick. I wear a hat and glasses for protection whenever I am outdoors.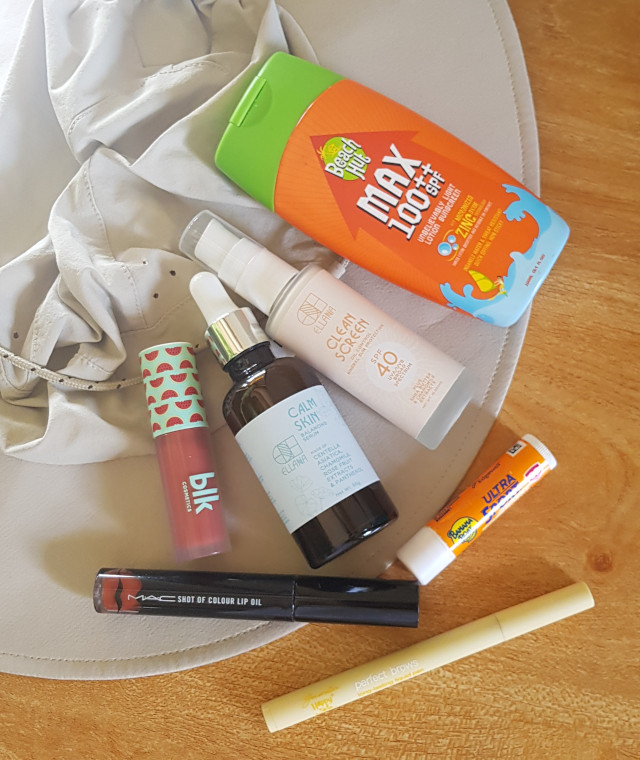 ADVERTISMENT - CONTINUE READING BELOW ↓
At night, I use a mild cleanser, toner, then I layer serums and maybe top it off with tamanu oil when I'm not lazy. It helps with sun damage and pigmentation issues. I shower and dry my hair at night so I have more time in the morning. I also like to apply perfume at night before going to bed as my little indulgence.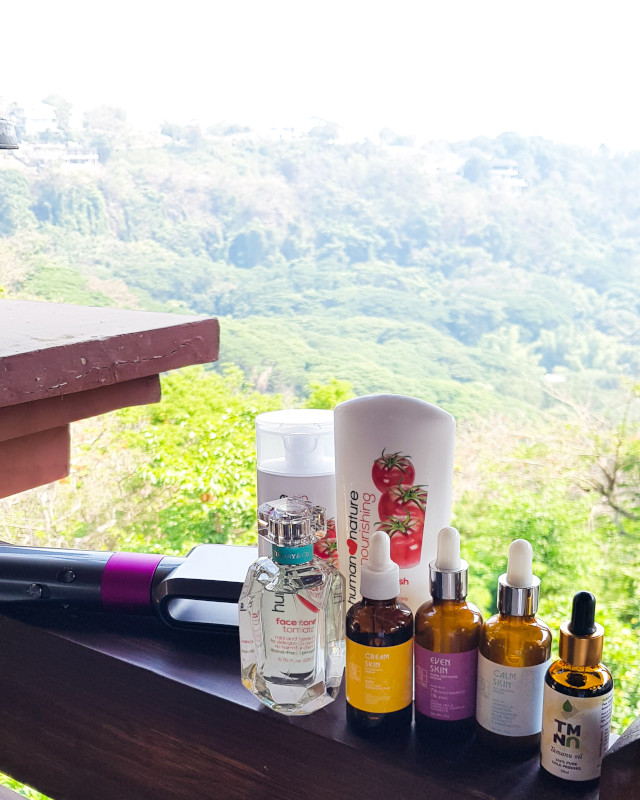 ADVERTISMENT - CONTINUE READING BELOW ↓
Timmy: My routine has significantly pared down since I got here. In the morning, I wash my face and put on a good SPF. I reapply throughout the day, especially if I'm going to be out in the sun.
At night, I wash the day's grime off my face, use whatever toner I have (Eskinol was the only thing available at the sari-sari store), and I alternate between serums (Maelove's The Glowmaker, and Buffet or Lactic Acid by The Ordinary). I then put on a cream moisturizer, and layer on a face oil if I remember to (Human Nature's Sunflower Oil, or Marula Oil by John Paul Selects).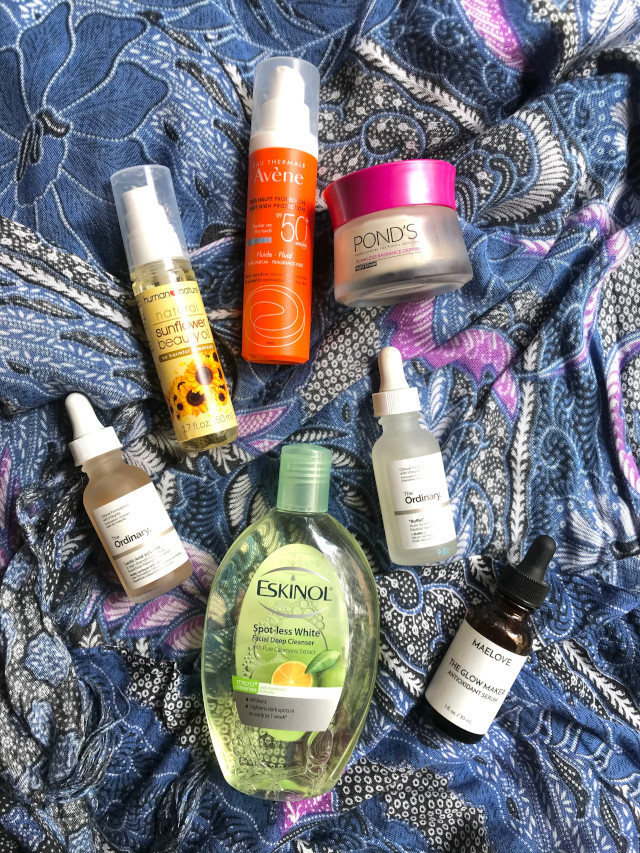 ADVERTISMENT - CONTINUE READING BELOW ↓
What's your work-from-beach uniform?
Angel: Either a dress or comfy top + shorts combo with swimwear underneath.
Timmy: Literally my bikini and board shorts, so I can hit the water after work is done! Tipid din sa laundry, haha! I literally don't use half the clothes I packed.
What's the best thing about remotely working by the beach?
Angel: The view! It's nice to wake up to nature. It's like being on vacation.
Timmy: Hitting the beach after work and going for a swim to clear my head. The fitness community, for sure. Fresh mango shakes at high noon. Being surrounded by a new tribe of people that love and care for me, especially when the homesickness hits hard. The peace and quiet, the fresh air. The West Philippine Sea sunsets.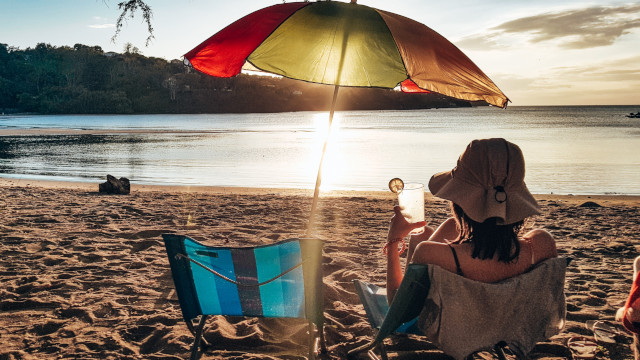 ADVERTISMENT - CONTINUE READING BELOW ↓
What's the thing you miss the most about living in the city?
Angel: The convenience of ordering food via an app. The salons and restos that I love aren't here, and some fresh or frozen stuff are hard to get in the province.
Timmy: I didn't bring my cat with me, and that's been one of the things that bother me most. I miss my siblings, parents, and nieces so, so much. I also miss my bed and my matching white sheets. I miss little pleasures like McDonald's iced coffee, good sushi, Tetsuo's fried chicken and soba, Kodawari gyudon, the list goes on.
I would say I miss my friends, but I'm glad that video calling is a thing, so that helps a lot. Staying connected to your core group is so important!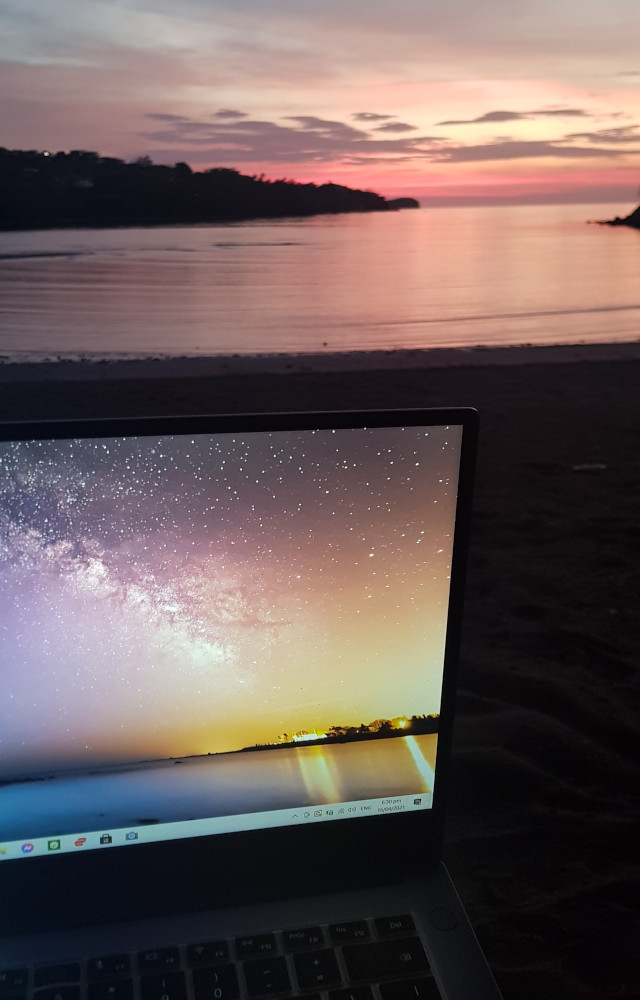 ADVERTISMENT - CONTINUE READING BELOW ↓
Any advice for Cosmo girls thinking about making the big move to the beach?
Angel: If you've been thinking about it for a long time, just do it! You wouldn't regret it!
Timmy: Do your research. Weigh the pros and cons of each beach town (my initial shortlist included Boracay, Liwa, and LU), and if you have friends who have moved there already, ask them what it's like, and what they need for day-to-day expenses (where the palengke is, where to eat, where to get your laundry done, how good is the internet, etc).
Make a chart of your daily, weekly, and monthly expenses, and see if you can make your money fit. Start looking for places. And depending on how strict it is to get to the beach you have in mind, figure out how to get yourself there. Do you need a swab test? A certificate of residency?
ADVERTISMENT - CONTINUE READING BELOW ↓
Mentally prepare yourself, too. It's always worth it to move out of your comfort zone. Good luck, y'all!
*Answers have been edited for brevity and clarity.