We've always marveled at how Starbucks manages to reinvent itself in any country it lays ground on. The cafe definitely specializes in having concept stores that stand out from the usual modern design of their coffee branches. We've already listed down some of these specially designed stores located in Manila, Japan, and Thailand. Today, we're focusing on some of the prettiest Starbucks branches in South Korea. Check them out below.
Famille Park, Seoul
A must-visit when in Seoul is Famille Park's geometric glass dome Starbucks. Often listed as the prettiest SB branch in South Korea, it's particularly famous on Instagram for the flock of artificial birds spiraling up its pointed ceiling.
Location: 205 Sapyeong-daero, Banpo 4(sa)-dong, Seocho-gu, Seoul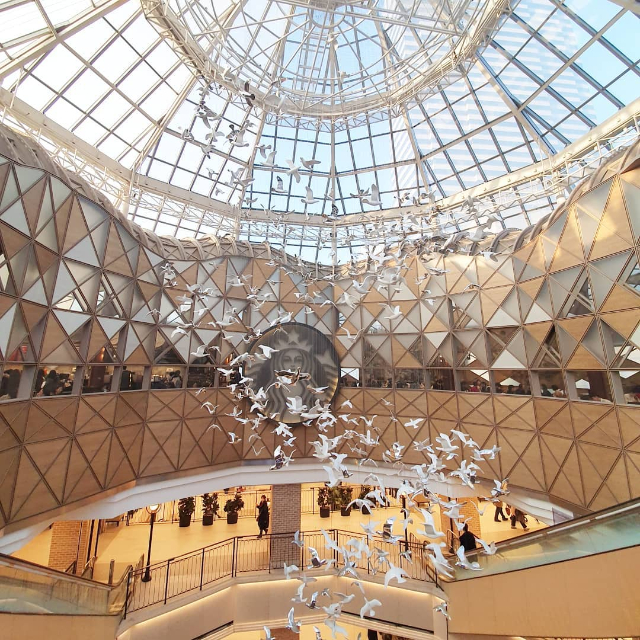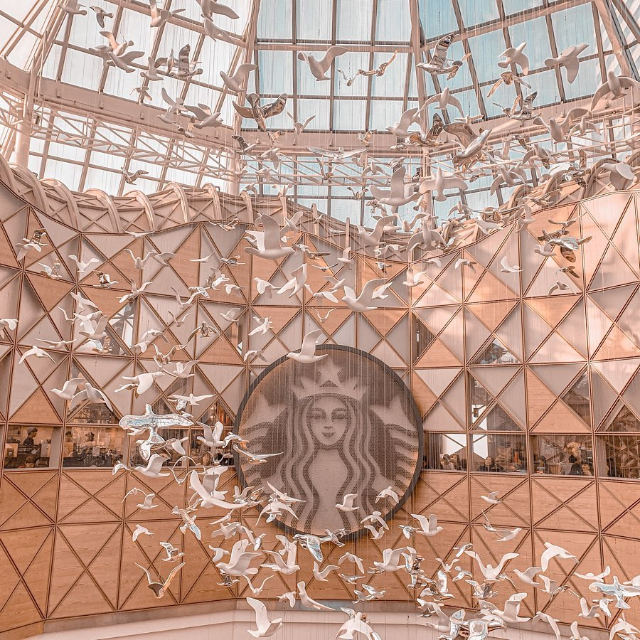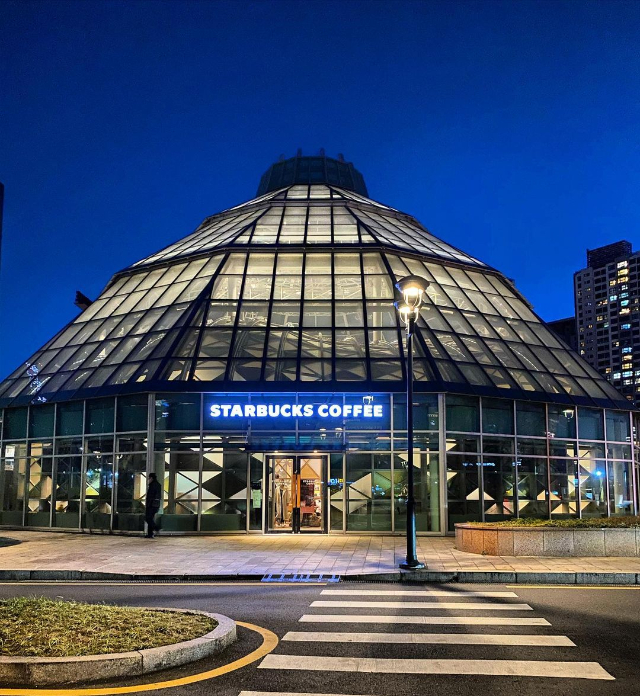 Continue reading below ↓
Recommended Videos
Yangpyeong DTR, Gyeonggi Province
Currently known as the largest Starbucks branch in South Korea, and coined as The Yangpyeong drive-thru store, it boasts of three stories, 261 seats, and spans 1,203 square meters (about 13,000 square feet). This glass encased coffee house is the first Starbucks in Korea to offer a Reserve coffee bar, Teavana bar, and a drive-thru format all in one location. Plus, its sleek cream-hued interiors offer the perfect ambiance for enjoying a warm cup of joe on a cold day.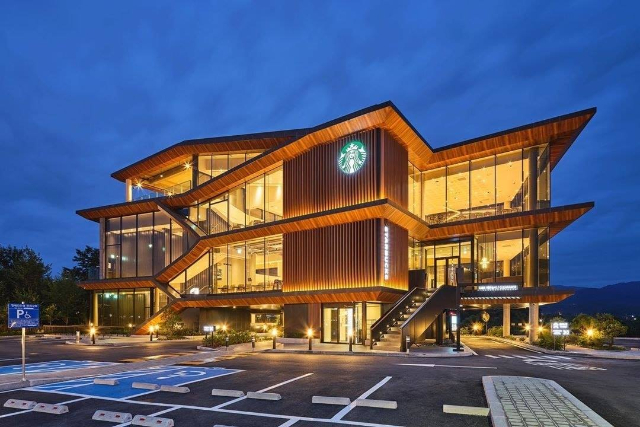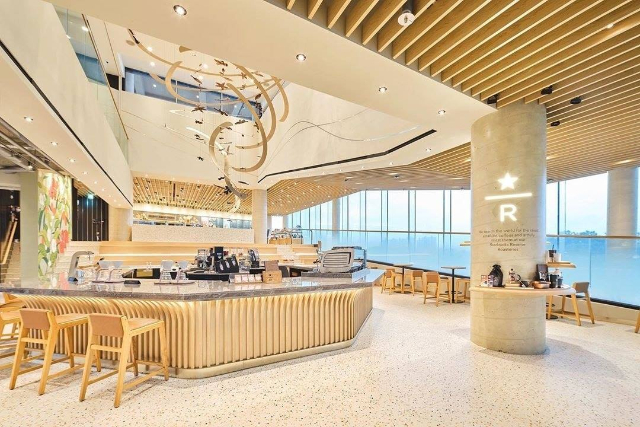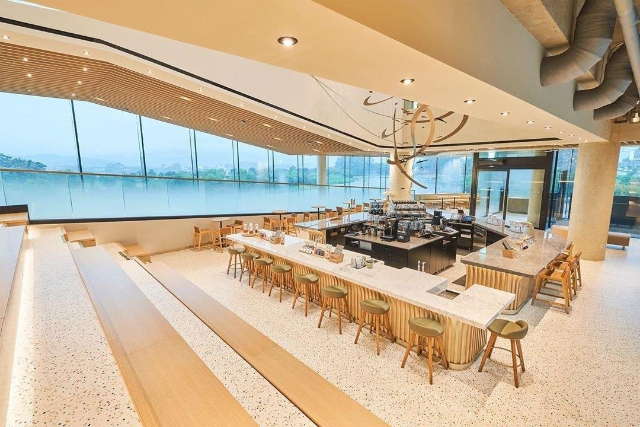 Mungyeong Saejae, North Gyeongsang Province
This Starbucks concept store is designed to reflect a traditional Korean house or a hanok. In line with its theme, it's located at the entrance of Mungyeong Saejae, a historical mountain pass and a famous tourist attraction.
Location: 288-33 Sangcho-ri, Mungyeong-eup, Mungyeong-si, Gyeongsangbuk-do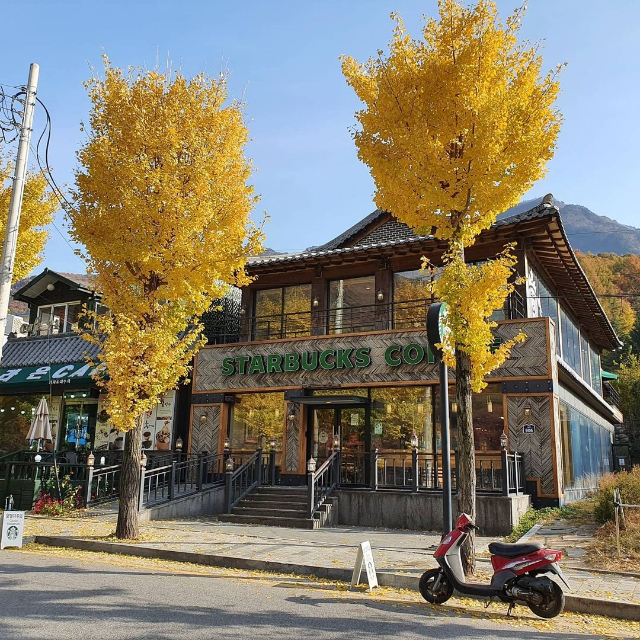 Gyeongju Daereungwon, North Gyeongsang Province
Once the capital of the ancient kingdom of Silla and known as a cultural destination for tourists, it's no surprise that the city of Gyeongju is also home to yet another hanok-designed Starbucks store. Even the tables and seating inside perfectly resemble traditional Korean furniture.
Location: 140-2 Hwangnam-dong, Gyeongju-si, Gyeongsangbuk-do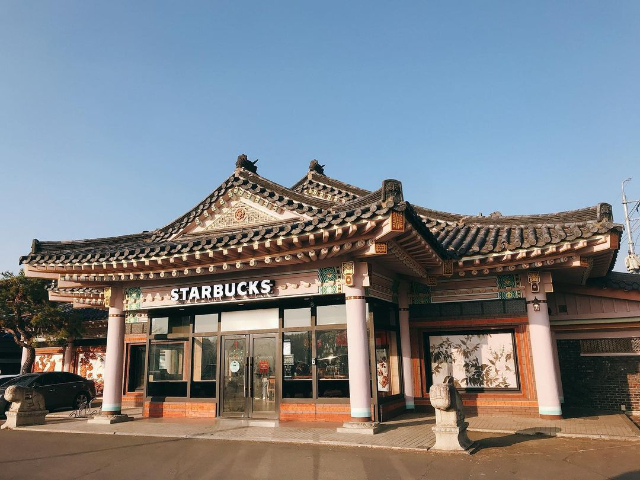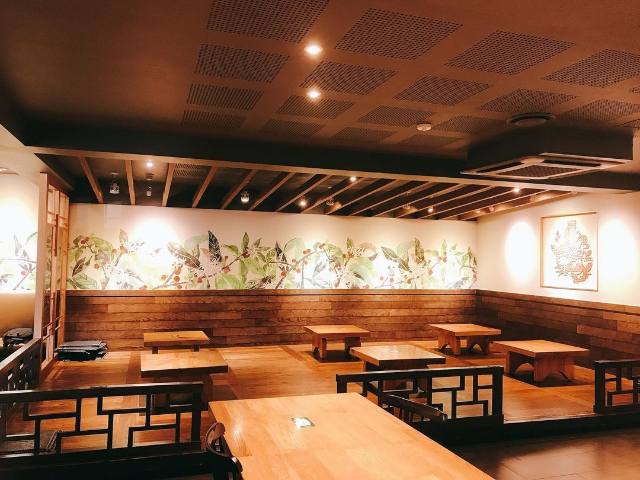 Jeju Island
Wondering why this Starbucks looks like it came straight out of a Studio Ghibli movie? Well, the store is actually connected to a Ripley's Believe It Or Not! museum, hence the funky robot structure towering over the cafe. To make things more interesting, the store offers meals and drinks specific only to Jeju, which means you can definitely expect your visit to be one of a kind.
Location: 293-9, Seogwi-dongJeju-do District Seogwipo-si