My mom was a flight attendant for decades, which was the only reason I was lucky enough to have flown business class a few times. It's also why every time I enter a plane thanks to a ticket I most likely bought during a seat sale (of course), I find myself longingly looking at those spacious and fully reclinable seats, wishing I didn't have to march on to the back of the plane.
On a recent trip to Club Med Kani in the Maldives (you can read about that experience here), we got the chance to fly business class with Singapore Airlines, and I'd be lying if I said the VIP treatment didn't have me wishing the connecting flights lasted longer than four hours each. (Flying SQ soon? Check their flight schedules here.)
So, curious about what it's really like to fly business class with the winner of the Trip Advisor's 2018 Travellers' Choice Awards for Airlines? Read on.
The SilverKris Lounge will have everything you need to stay productive.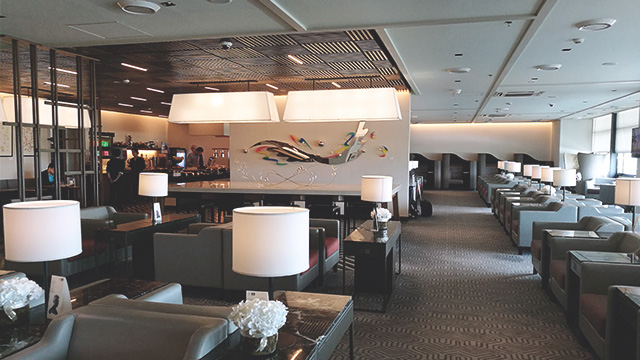 Continue reading below ↓
Recommended Videos
The airport lounge is fully equipped with meals, drinks, and workstations to make sure each passenger can still attend to their business while waiting for their flights.
FN TIP: They also have fast internet, so if you're lucky enough to not be working, you can kill time by streaming the latest episode of Queer Eye.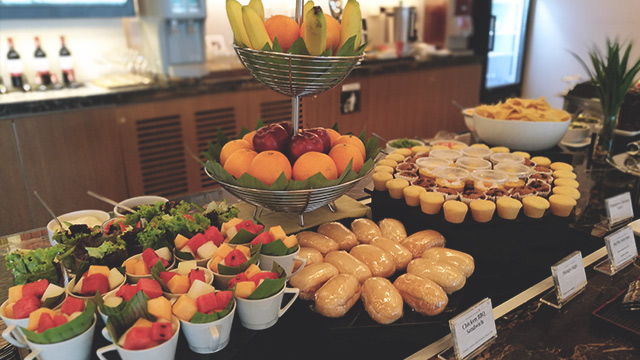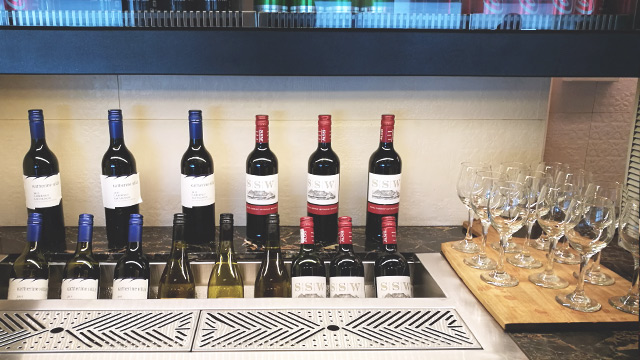 The lounge also features artworks by local artists, which definitely elevates the look and feel of the room. (It's also a fantastic way to let foreigners see the rich culture of the Philippines even if they were only in the country for a few days, a pleasant surprise from an international airline!)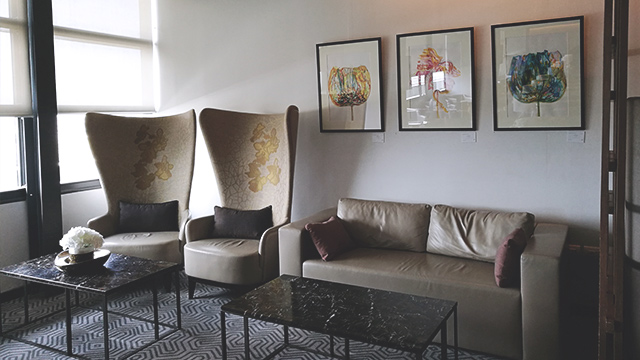 The movie and television show selection will make you wish you could subscribe to their streaming service.
I watched a few episodes of Brooklyn Nine-Nine and bawled to Call Me By Your Name in one flight, between naps. Talk about living the life.
The food is amazing!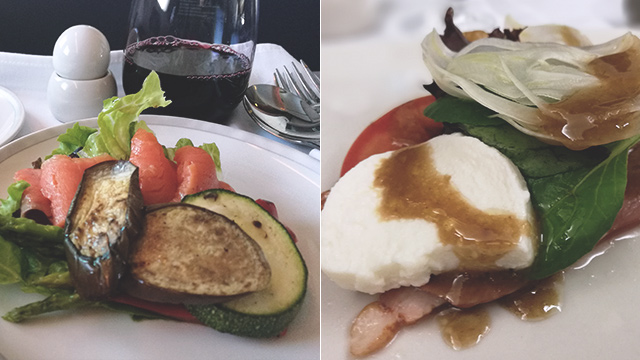 You can also pre-order a world-class meal via their Book the Cook service. This service isn't available for every flight, though, so you can confirm and reserve by clicking here.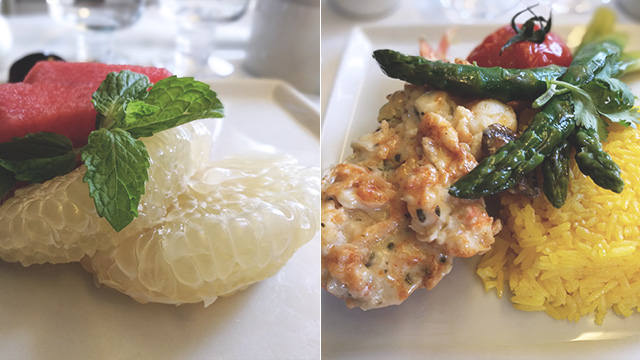 Leg room is not a problem.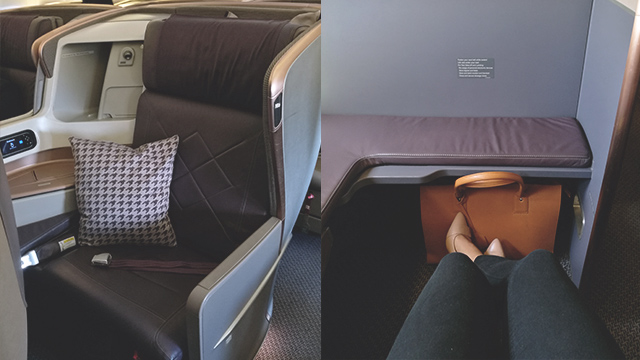 You can even recline your seat into a full-flat bed if you're traveling on their new A380 and Boeing 787-10 aircrafts. "Our new A380 Business Class seats also feature sculpted wings that support customers while lounging, and can be flattened for the perfect night's rest. The center divider can also be fully lowered to form a double bed, making the two center seats an ideal choice for customers traveling together," says Singapore Airlines head of marketing and PR Aiza Garcia.
"On our Boeing 787-10 aircraft, our new regional Business Class seats are arranged in a 1-2-1 staggered configuration, providing every customer with direct aisle access. Each seat is able to recline into a full-flat bed, allowing customers to rest in more comfort, even on our shortest flights."
That's definitely more than you'll need on a trip (especially when you're used to being in a cramped car in Manila traffic). Needless to say, they also provide hot towels you can use to freshen up, and spacious bathrooms throughout the plane.
If you're traveling with a companion, just make sure to keep your voices down when you talk, and don't disturb passengers especially when they're asleep. Be polite, say please and thank you to the cabin crew, and you're good to go.
If you're flying business class for the first time and find it a little daunting, don't fret. Aiza also answered all of our questions to know the proper etiquette to follow and other perks you might find interesting:
What can and can't you ask for on a plane?
Business Class customers can request for additional blankets and pillows, drinks and snacks between meals, eye shades as well as slippers on board, subject to availability. In addition, Suites, First Class and Business Class customers, as well as PPS Club members can enjoy one complimentary WiFi session per flight sector on Singapore Airlines' Airbus A350, A380, Boeing 777-300ER and 787-10 aircraft. (Click here for more details on in-flight connectivity.)
Also, are there any items (aside from the ones you can buy from the shop) that will incur added costs?
As a premium full-service carrier, food and beverages served on board do not incur any additional costs.
Is it okay (for whatever reason) to ask for your food to be served at a different time than others?
Depending on the flight they are on, customers can seek assistance from our cabin crew to have their meals served at a different time.
Is there a proper dress code to follow? Or any clothing items men, women aren't allowed wear?
There are no restrictions to the dress code for customers. (Ed's note: That being said, it wouldn't hurt to travel in style and dress the part. For the gram, as the kids say.)
How about taking off your shoes if you're about to sleep?
Customers can remove their shoes and lounge in comfort on board our flights.