Planning a getaway soon? Before you book your accommodations, check this out: Agoda.com conducted a study to come up with a trip-planning calendar that helps travelers find the best hotel deals all over the world.
Based on booking data from hundreds of thousands of guests who used Agoda.com in 2013, the study analyzed hotel prices at 25 of the most popular tourist destinations in the world. The resulting calendar shows the best and worst times to book during the year.

High and low seasons are nothing new, but travelers may be surprised to find just how much they will save or spend by picking travel dates carefully.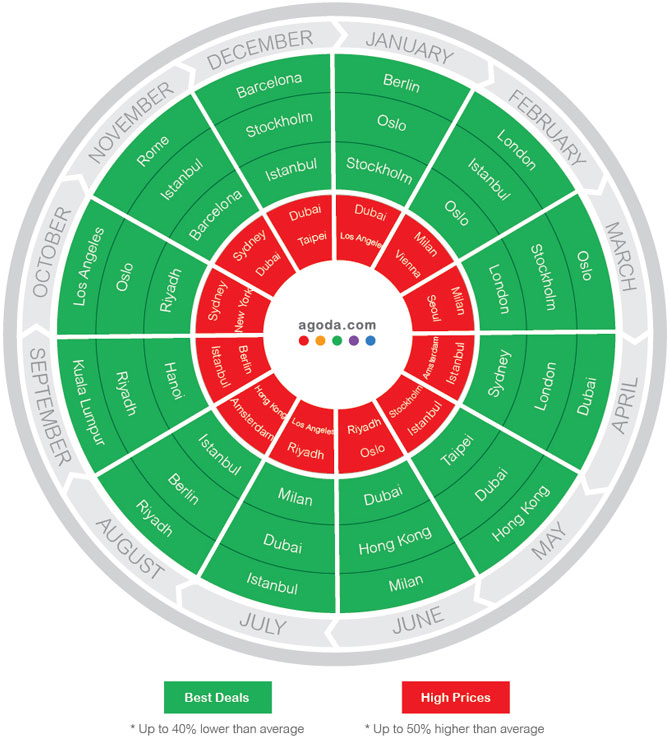 Go to Berlin in August! Skip that New York visit in October, and go to LA instead! Of course, it always helps to research and verify the info online or with your travel agent, but we gotta say, this nifty wheel is #GENIUS!
You might also like:
The 10 Commandments Of Traveling On A Budget
The First-Timer's Guide To Singapore
Why You Should Try Backpacking

Continue reading below ↓
Recommended Videos