BRB, Taking A Break is a new Cosmo series that's all about hitting the pause button on whatever's stressing you out and taking the time to rest and reflect—two things we all need to do more of these days. 
For this week's BRB, Taking A Break profile, we're doing something a little different. We're featuring two Pinays—instead of one—who are into wall-climbing. Read about their experiences below.
***
How did you start wall-climbing?
Coleen: I started almost two years ago when I met my boyfriend, who loves the sport. He introduced it to me and since then, it's been a safe space to make new friends. It's also made me mentally and physically stronger. I remember feeling so tired after trying the easy routes. Actually, as a beginner, you don't have to do routes but I'm a pretty competitive person so I gave it a try. I was sore the next day, haha! 
ADVERTISMENT - CONTINUE READING BELOW ↓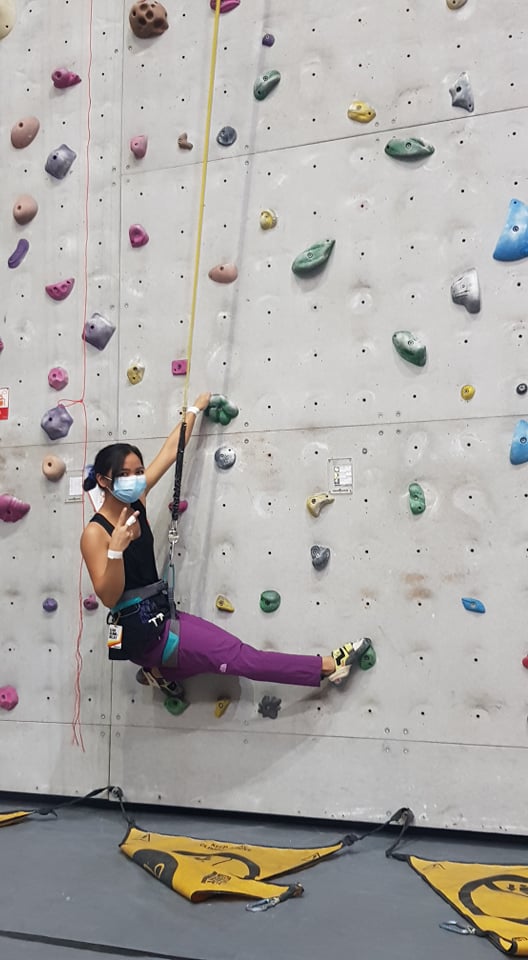 Raizel: I tried wall-climbing at the end of 2019. My husband and I decided to go for it it because I was looking for ways to be "active" since tinatamad ako mag-gym, haha. It's also very near our condo, so the location is convenient for us. 
ADVERTISMENT - CONTINUE READING BELOW ↓
Recommended Videos
The challenges of the sport
C: At first, I felt pressured kasi when you're in the gym, people will naturally look at you while you're climbing, but in general, the community is really supportive. Many will cheer you on while you're trying to send (finish routes) or make technical moves. As an anxious individual, I forgot to enjoy the sport in the first few months 'cause I felt like I had to be strong right away. There was also the factor of wall-climbing being a bit expensive. But eventually, I realized that all sports and hobbies can be expensive; it's really up to you what you want to invest in. 
R: At first, super nakakapagod siya. Mukha lang siyang madali, pero mahirap talaga siyang gawin. During our first month of wall-climbing sessions, my arms and legs were sore after every climb. I really had to learn the basics para dumali. BUT IT WAS FUN!!!
ADVERTISMENT - CONTINUE READING BELOW ↓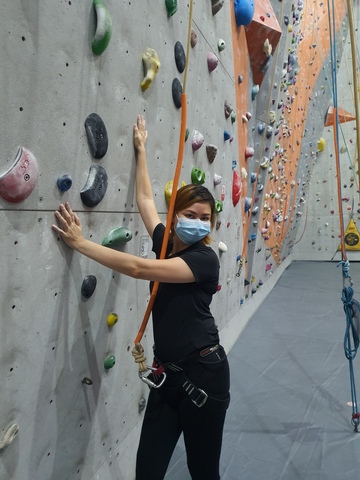 Wall-climbing and mental health
C: It became a good habit. It helped me build both my endurance and strength. It forced me out of my comfort zone. Wall-climbing challenges me mentally, specifically when I try to solve problems on my own or to make the problems work with my current strength and body positioning. Even though it can sometimes be frustrating, I feel stronger and happier. I also found something to look forward to whenever I have extra time. It made me love my body even more by accepting that even if I become muscular or if my legs are kind of fat, I'm still strong and can still send routes. 
ADVERTISMENT - CONTINUE READING BELOW ↓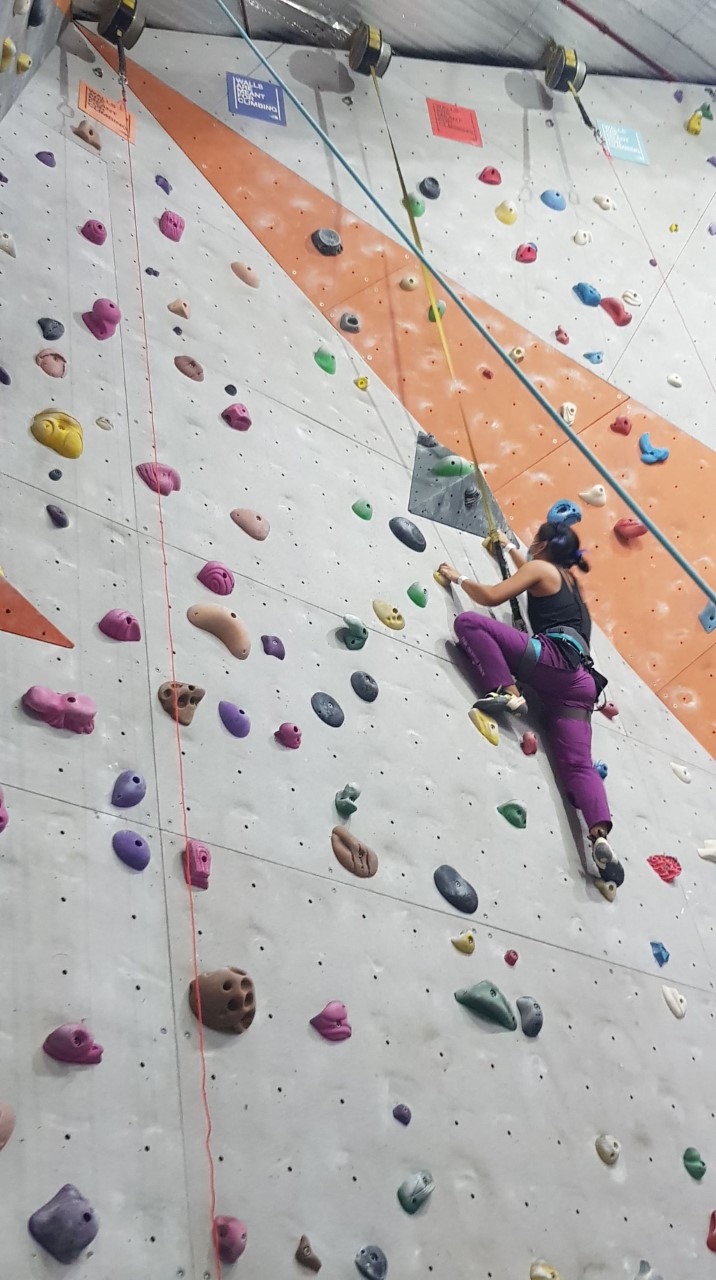 R: It's as if you're solving puzzles when you climb the routes. You constantly think about kung saan ka pupunta, kung saan ka hahawak at aapak. There's a feeling of euphoria everytime you finish a route that has challenged you for days. This helped me take my mind off of work and the pandemic.
ADVERTISMENT - CONTINUE READING BELOW ↓
Wall-climbing expenses
C: For beginners, I highly recommend Climb Central Manila or Power Up Alabang Climbing Gym. Climb Central Manila's rate is P500 and it'll cost you P200 for shoes and harness rental. It's pretty much the same for Power Up. Another beginner-friendly gym is The Bouldering Hive but they mainly do bouldering or climbing without ropes or harnesses over safety mats at low heights. Their rates are around P500, too. If you want your own gear, you can check Decathlon for more affordable options. 
R: For my first session, I spent P750, and this included a registration fee, one adult day pass, one set of equipment (shoes and harness). For the following sessions, I paid P500 per adult day pass. There's also the option of getting multi-passes (10 times) for P3,750. General equipment rental fees are P150 for climbing shoes and P80 for a harness. But we already bought our own pairs of shoes last year for P2,600 each. We're also thinking about buying our own harness soon (that's around P2,000 to P3,000 each). 
ADVERTISMENT - CONTINUE READING BELOW ↓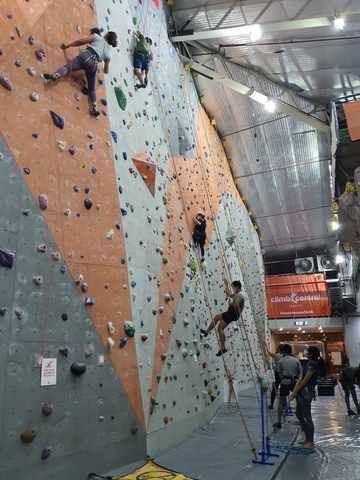 The best part of wall-climbing
C: For me, it's the challenge and the community. Mentally, it makes you stronger kasi you have to do sketchy moves, and it will require you to fall from a height that can make you anxious but at the same time give you an adrenaline rush. Physically, I noticed that I gained muscles and became more adept in doing harder moves and routes. It's like a fun challenge for myself that I keep going back to. The community is very welcoming. Most of the people are approachable, too. 
ADVERTISMENT - CONTINUE READING BELOW ↓
R: You don't get easily bored because they change the routes every few months. There are also a lot of routes to try and solve. You also get to meet new people and hopefully, gain more friends. Kahit papaano, may exercise rin siya na hindi mo napapansin masyado, haha!
*Text has been edited for clarity and brevity. 
***
What does your zodiac sign say about you? Subscribe to Cosmopolitan Philippines and find out!
EXPLORE COSMO