Now that your bedroom is as #aesthetic as it can be, it's time to work on your bathroom. Yup, you can do some tweaks so you can make bathtime a bit more blissful! From small accessories like cups and toothbrush holders to larger pieces like over-the-toilet shelves, we scoured through online shops for bathroom accessories that will level up your bathing experience-and maybe even help you turn your shower area into something more IG-worthy!
Check out these #aesthetic accessories to spruce up your bathroom:
Yoshi Toothbrush Holder (P140)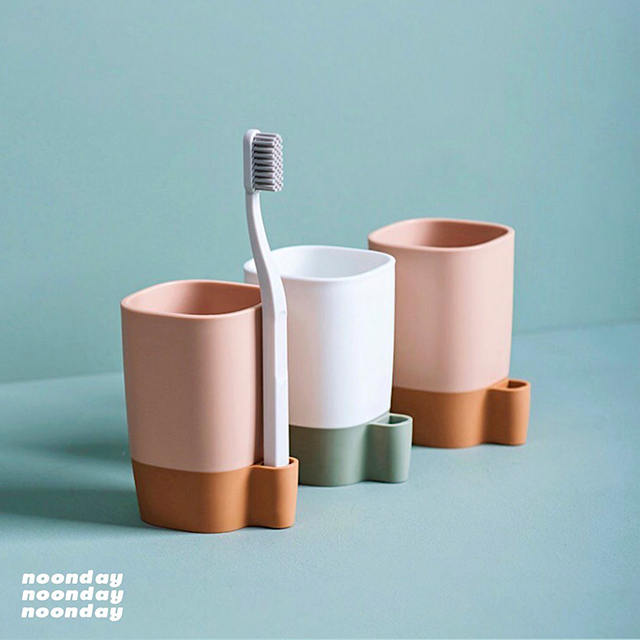 This minimalist cup from Noonday.ph has a built-in toothbrush holder that will help keep your bathroom looking neat. No need for annoying toothbrush holders sticking on your window or bathroom wall! Plus, don't you just love its simple yet functional design? Not to mention, it's budget-friendly, too!
Continue reading below ↓
Recommended Videos
Wrought Iron Basket (P299/medium, P399/large)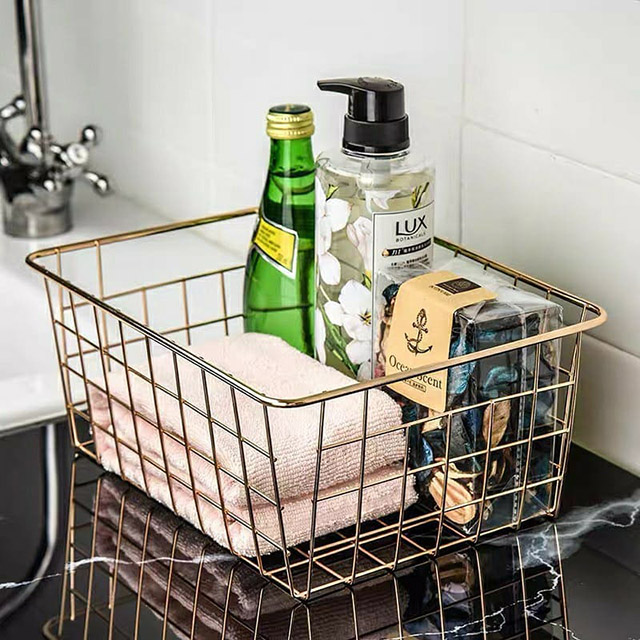 Add a chic touch to your bathroom with this elegant gold wire basket from Krafts MNL. You can use it to store your body care essentials as well as fresh towels for easy access. Get a few if you want to organize your bathroom using matching baskets!
Available on Kraft MNL's Instagram.
Judy Mat (P890)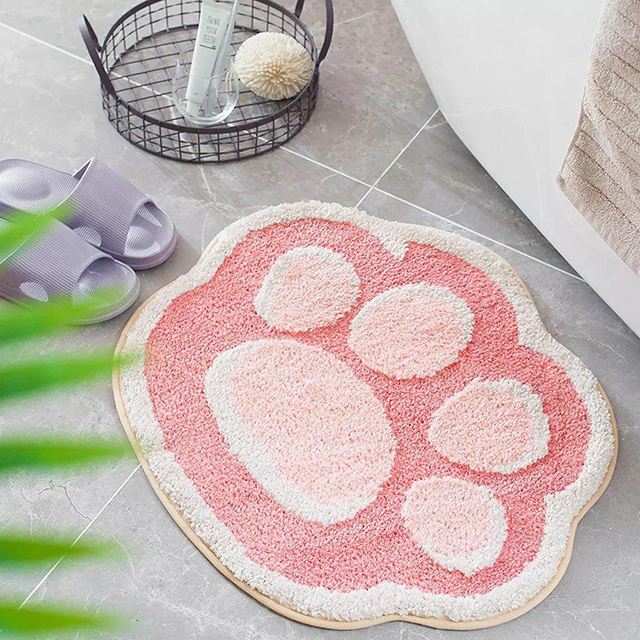 If you love all things pink and have a fur baby, The Pink Aesthetic has the perfect rug for you: The Judy mat features an adorable paw print design that comes in pink hues. It'll fit right into your #aesthetic space! The rug is highly absorbent and has an anti-slip back so it's perfect for the bathroom, too.
Available on The Pink Aesthetic PH's Instagram.
2 Layer Iron Rack in Gold (P1,550)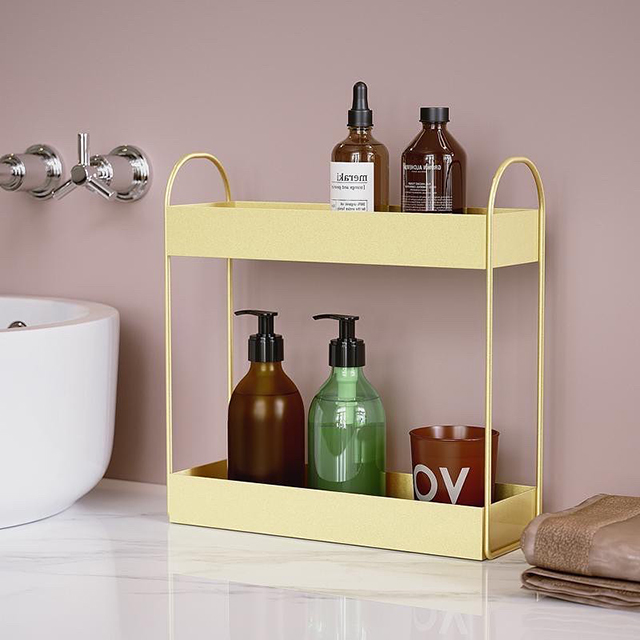 Got limited space in your bathroom? Consider getting small shelves for countertops like this golden two-layer rack from The Pennyworth Shop. You can use it to hold your bath or skincare essentials, not to mention, it'll make your bathroom look chic, too, thanks to its glistening color.
Available The Pennyworth Shop's Instagram.
Bathroom Hanging Shower Curtain (P178 to P309)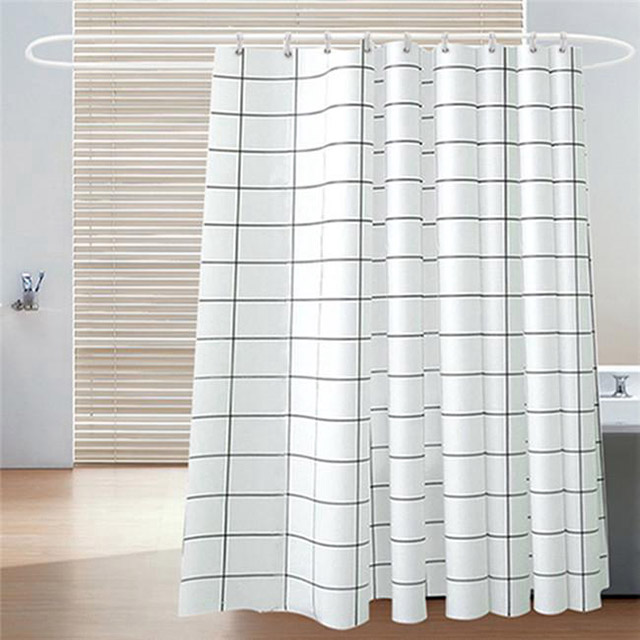 Keep your bathroom clean with the help of a shower curtain like this minimalist piece from Unique Beauty PH. It features a simple black-and-white checkered pattern which will give your bathroom a touch of that Korean #aesthetic while helping you keep your floor dry from splashes.
Trinket Dishes (P800 each)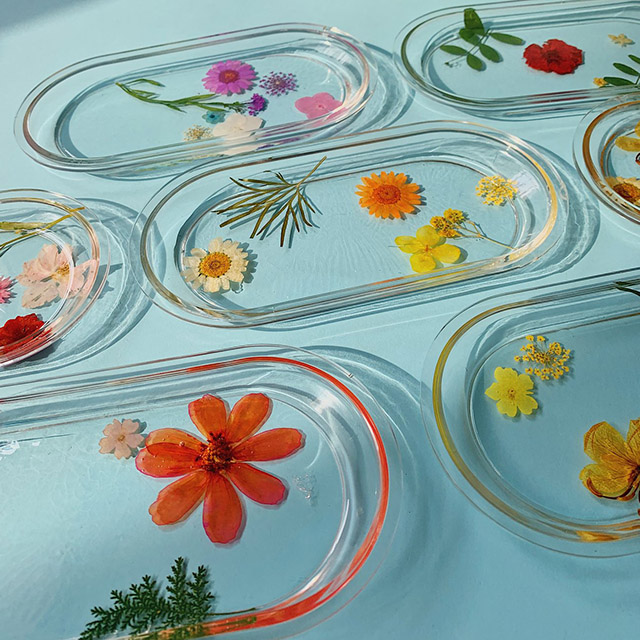 These gorgeous trinket dishes from Studio Jilbi can be used as soap dishes for your bathroom. We love its clear design featuring dried florals-it'll instantly add color and lots of character to your space!
Available on Studio Jilbi's Instagram.
3 Tier Trolley in White (P3,650)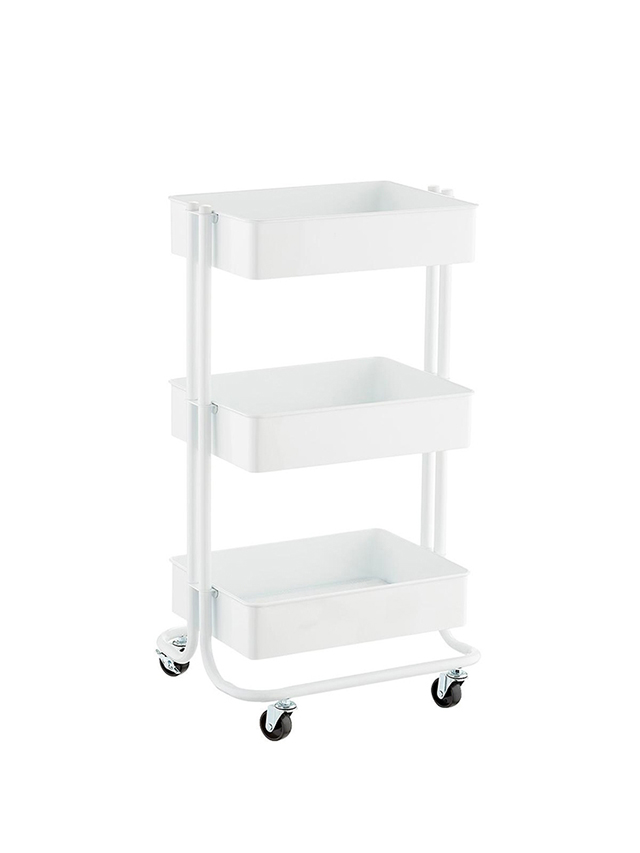 Maximize your bathroom space with the help of this three-tier trolley from Makeroom. It comes in a crisp white color that'll give the appearance of cleanliness and organization in your bathroom! Use it to store extra toilet paper rolls, dry towels, and other bath essentials.
Available on Trunc's website.
Soy Candles (P500/each)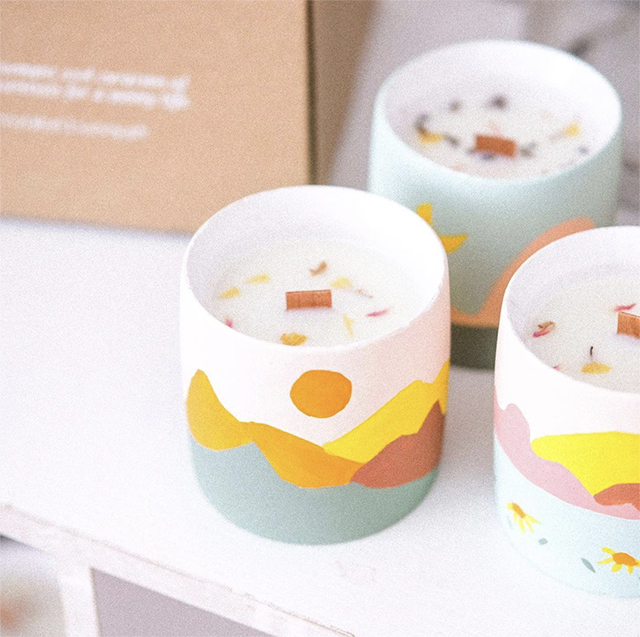 Add a pop of color to your bathroom with these scented candles from Sunny Label. Not only do they look cute AF, but they'll also make your space smell amazing, too! They come in a variety of scents like Moon Soy Candle (lavender and coriander), Sea Soy Candle (wood sage and sea salt), Sunrise Soy Candle (English pear and freesia), Sunset Soy Candle (peony and blush suede), and Mountains Soy Candle (green tea).
Available on Sunny Label's Instagram.
Floor Toilet Bathroom Storage Rack Shelf (P370)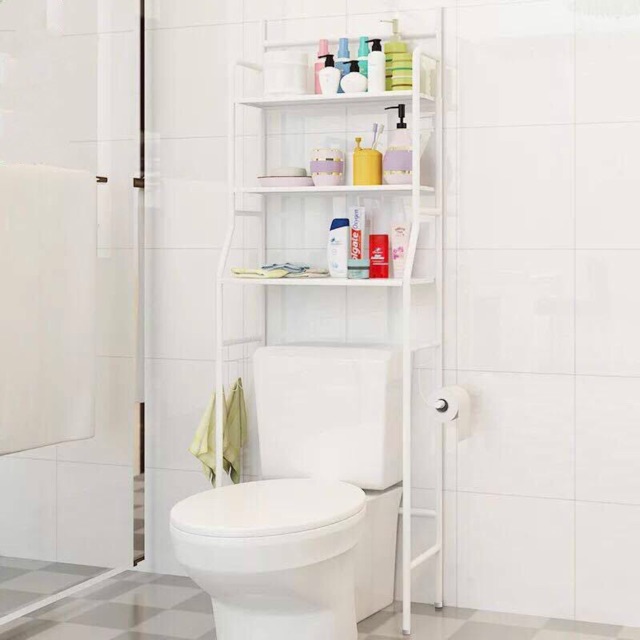 If you've got limited space in your bathroom, here's one way to make the most out of it: Get over-the-toilet storage like this one from U Life Shop. You can use it to store all your bathroom essentials without taking up too much floor space. We love how it has hooks on the side for toilet paper and towels, too!
Bathroom Shelf Organizer with Towel Rack (P119)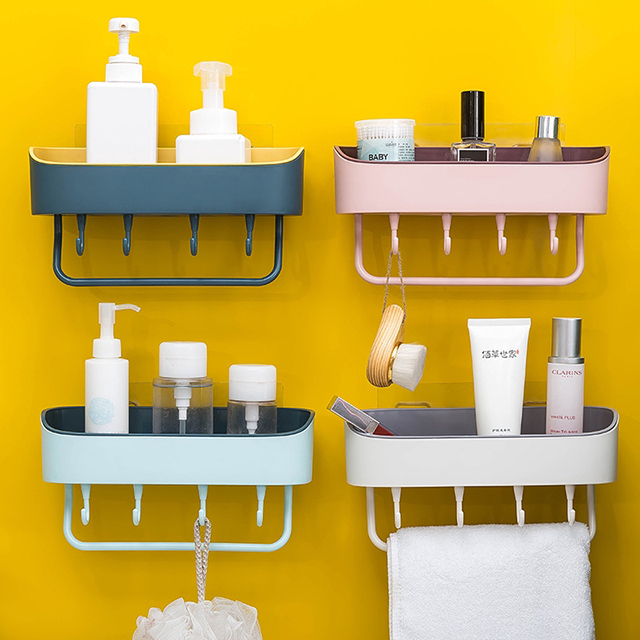 This shelf organizer from IDEN can be hung in your shower area for easy access to your bath essentials. It has a shelf where you can put your bath gels, soaps, shampoos, and more, while you can use the hooks for your scrubs and loofahs. Did we mention that this organizer also comes in the cutest colors?