We launched Women Of Influence in 2019, a ~powerful~ list that featured fun, fearless, and forward Filipina personalities who've made a significant mark in Philippine society. These women have made a difference in their various causes and industries, and are known to use their influence to educate, advocate, and celebrate their fellow Pinays.
After a two-year hiatus following our 2020 campaign, we brought it back in celebration of Women's Month. In 2023, we wanted to highlight the aspect of community—the idea that being a true woman of influence extends beyond follower count. Rather, it is about the positive impact you can provide to those around you, regardless if these are online connections or those made in real life. Our Cosmopolitan Women Of Influence 2023 awardees are women who lift each other up, women who empower fellow women, and women who use their platforms to make a difference. We capped off the campaign with a Recognition Dinner on March 21, 2023, at Manila House, BGC. This was made possible thanks to our co-presenters, Globe Business and POND's.
ADVERTISMENT - CONTINUE READING BELOW ↓
The event was graced with some of this year's awardees, including Miss Trans Global 2020 Mela Habijan, actress and content creator Rain Matienzo,  CEO and host Ava Daza, renowned filmmaker and host Antoinette Jadaone, filmmaker and LGBTQIA+ advocate Samantha Lee, Home Buddies founder Frances Cabatuando, and host and Shoppertainment Live CEO Hiyasmin Neri-Soyao. Also joining the celebration were industry leaders, contributors, and media partners.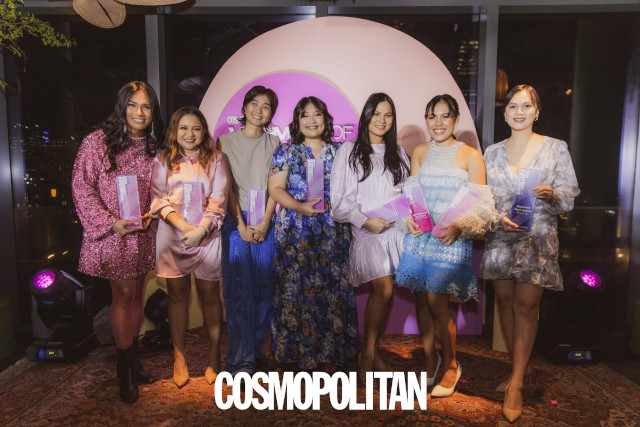 Marj Ramos-Clemente, Head of Content for Summit Media's Women Titles, opened the evening with empowering words that highlighted the importance of the event.
"Although strong, empowered women deserve to be recognized and celebrated every month, every day, the truth is, it doesn't always happen. So it was very important for us in the Cosmo team to be able to give women that well-deserved spotlight this month by bringing back the annual Women of Influence List.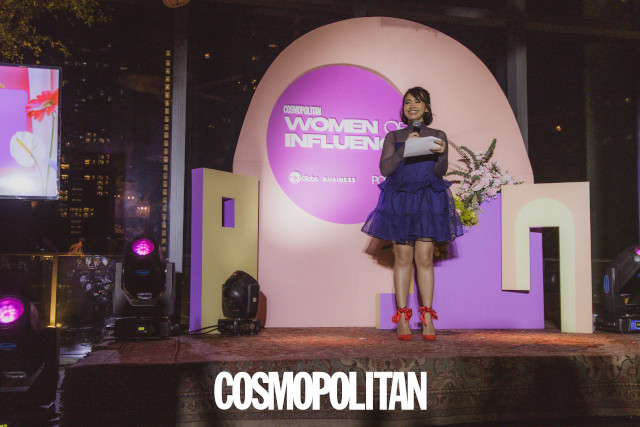 ADVERTISMENT - CONTINUE READING BELOW ↓
As women, especially as Filipinas, we're used to being told by the society how we should behave, how we should dress, how we should talk, how we should dream…. But to borrow a famous line from our March cover girl, who also happens to be one of our Women of Influence 2023 awardees—Ms. Nadine Lustre—'Come on guys, it's 2023.' They don't get to tell us what kind of women we should be. We tell them.
I invite you to celebrate each other and the power we hold as women. Tonight, it's an absolute pleasure to introduce you to the Cosmo Women of Influence for 2023. Women who lift each other up, women who empower fellow women, women who use their platforms to make a difference."
Of course, the speeches of the winners were also remarkable—there are a lot of quotable quotes, TBH!
ADVERTISMENT - CONTINUE READING BELOW ↓
Mela Habijan
Mela Habijan, the first Filipina to win Miss Trans Global 2020 is also a writer, actress, content creator, entrepreneur, educator, and LGBTQIA+ advocate. She accepted her award with a heartfelt speech. There was no dry eye in the room!
"Maraming maraming salamat dahil kinikilala ninyo ang aking tinig. Higit sa lahat, kinikilala ninyo ang aking pagkababae. This win affects everyone in the Philippines and beyond, to just simply look at us as a woman, as a person, as a human being."
She also shared how grateful she is for her parents who supported her and embraced her with unconditional love. "I'm living a happy life because I have two parents who just simply embraced a trans kid like me. And hopefully more parents will be like them. Because nothing beats the feeling of that happiness that comes from a loving home, that simply accepts you and embraces you for who you are and what you can do."
ADVERTISMENT - CONTINUE READING BELOW ↓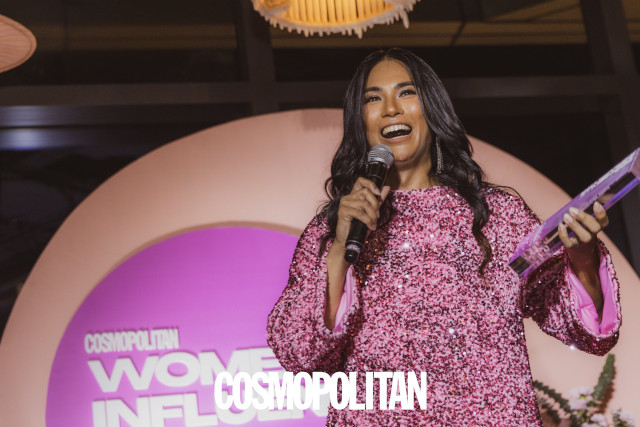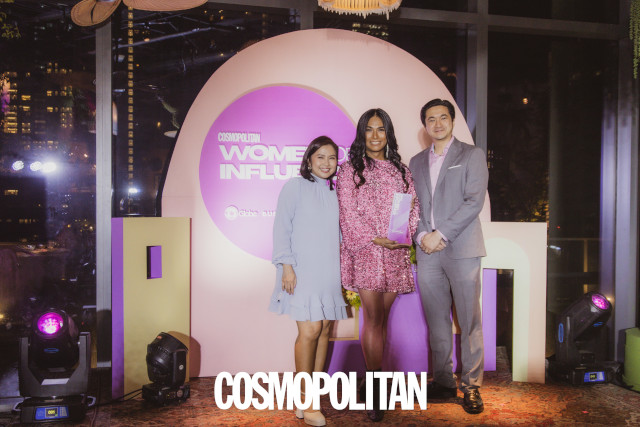 ADVERTISMENT - CONTINUE READING BELOW ↓
Frances Cabatuando
Frances Cabatuando, the founder and "Mayora'' of the popular Facebook group, Home Buddies, which boasts 3.1 million members and counting, was also recognized for her powerful influence.  
When she received her award, Frances mentioned what makes Home Buddies a safe space. "Of the 3.1 million Filipinos in Home Buddies, 80 percent are women. And now you know why it's not bardagulan in Home Buddies. Because women, we know how to make a space inspiring and safe."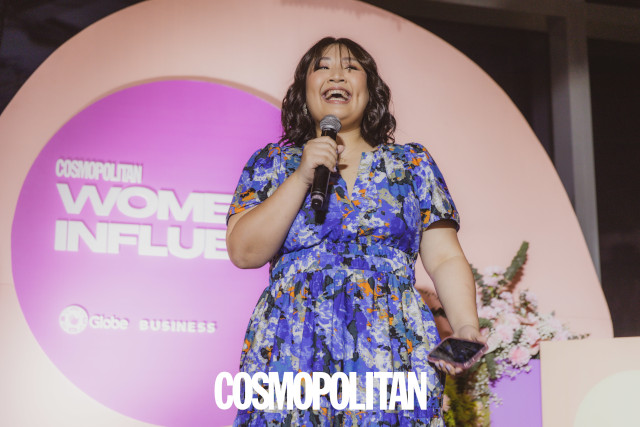 ADVERTISMENT - CONTINUE READING BELOW ↓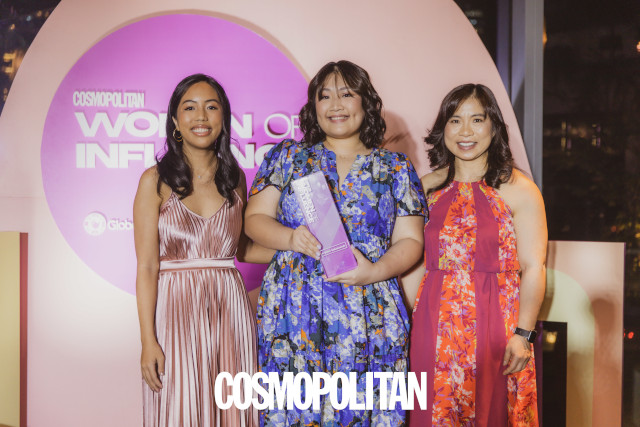 Samantha Lee
Samantha Lee is a filmmaker who advocates for better representation of the LGBTQIA+ community in local cinema. Her films tell diverse stories while normalizing queer experiences.  For her, influence is more than just a high follower count. She believes it is more important to build genuine connections. 
ADVERTISMENT - CONTINUE READING BELOW ↓
Her speech focused on recognizing and respecting people's differences while remaining inclusive for all genders as this is the essence of feminism. 
"When we talk about the empowerment of women, we have to consider all the forms that we come in. We're people of different bodies, different genders, different SOGIEs, different faiths, different class backgrounds, different abilities, and so much more. We need to take into account all these differences, because without this kind of inclusion, feminism means nothing."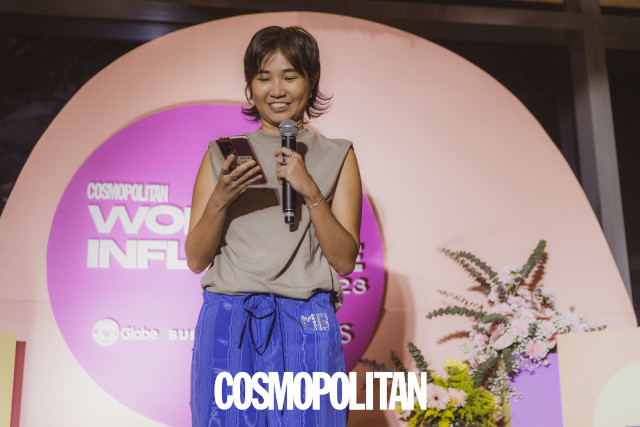 ADVERTISMENT - CONTINUE READING BELOW ↓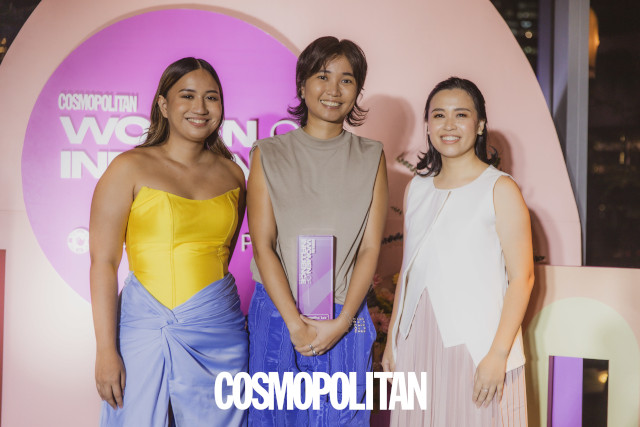 Rain Matienzo
Rain Matienzo started out as the sensational "Conyo Girl" from TikTok. Now, she is one of the freshest talents you can watch out for in GMA. She aims to empower others to go ahead and reach for their dreams because everyone can have a shot at success. Her speech perfectly explained it:
ADVERTISMENT - CONTINUE READING BELOW ↓
"Let me tell you something: Those who fit the bill rarely ever create something impactful. So don't trick yourself to fit the bill, don't trick yourself to fit certain categories. Aspire to break the glass ceiling instead. Because I believe that if you break the glass ceiling you will blow that window of opportunity wide open for the rest of the people who aspire to do the things that you do, especially to younger Filipinas entering this space."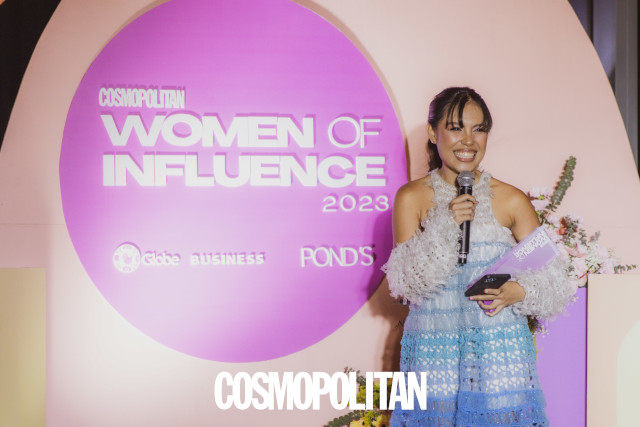 ADVERTISMENT - CONTINUE READING BELOW ↓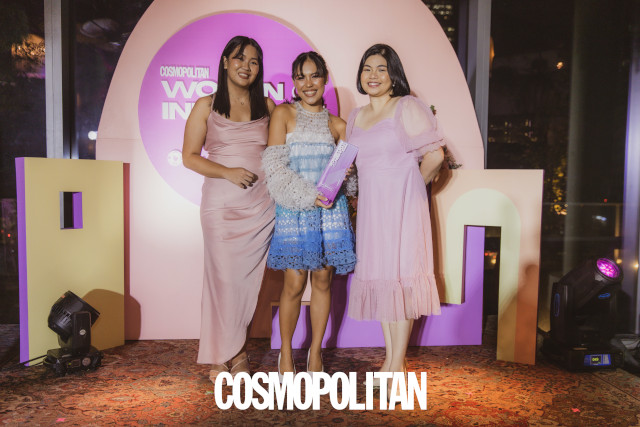 Antoinette Jadaone
Antoinette Jadaone is a critically-acclaimed Filipina filmmaker, director, writer, and producer. She wants to make an impact not just n the entertainment industry, but also on social consciousness. She is famous for creating memorable and relatable characters who encourage women to go beyond what society expects. After all, everything great happens outside of the comfort zone. 
ADVERTISMENT - CONTINUE READING BELOW ↓
Antoinette's powerful statement struck everyone: "Pangarap kong hindi na matanong, bakit strong ang women characters sa pelikula ko. Kasi ang totoo, walang weak women."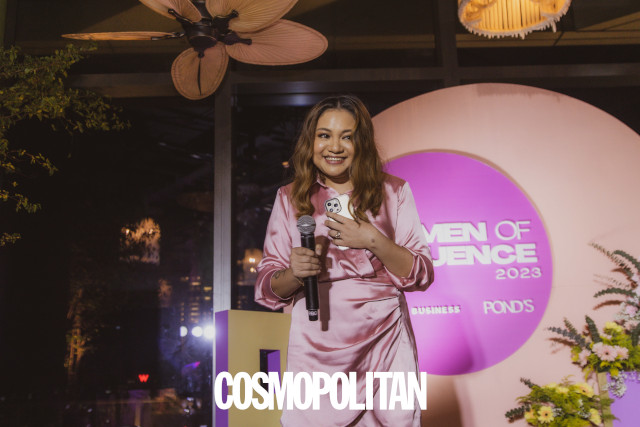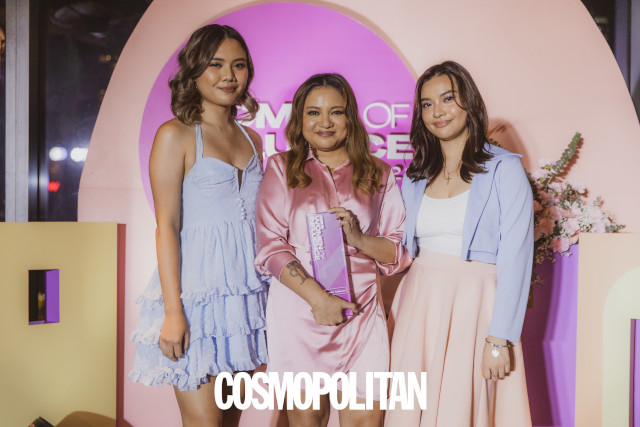 ADVERTISMENT - CONTINUE READING BELOW ↓
Ava and Isabelle Daza
Ava and Isabelle Daza are sisters who have led the charge in making people feel more comfortable discussing their sexual health. Their podcast 'Sexytime Podcast' has influenced women to be unafraid to explore their sexuality and bodies. Their sexual wellness brand, Jellytime, is also helping Pinays reach their peak (*wink, wink*).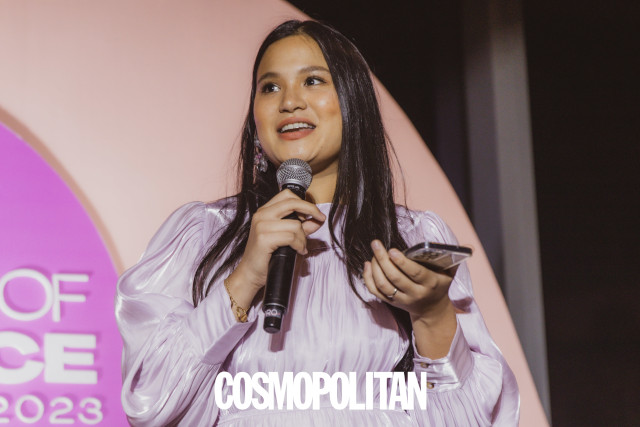 ADVERTISMENT - CONTINUE READING BELOW ↓
Although Isabelle was not able to come and accept their award in person, Ava was there to represent them both. She mentioned in her speech how growing up, Cosmopolitan educated them about sex: "Growing up, [my sister and I] would always flip through Cosmo Confessions...Speaking to my friends and my sister, it was really where we got our sex ed, through these stories."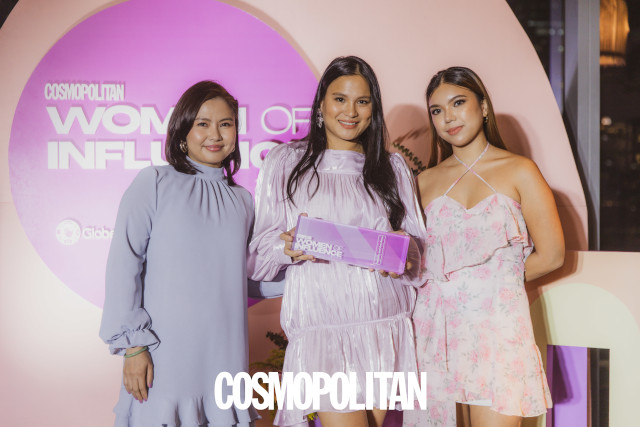 ADVERTISMENT - CONTINUE READING BELOW ↓
Globe Business' 'The Innovator' award: Hiyasmin Neri-Soyao
Cosmopolitan Philippines also gave out the Globe Business' "The Innovator" award, which recognizes an ~*extraordinary*~ woman who is the epitome of the word "innovator." This award honors a Pinay with a technological and innovative spirit who has achieved excellence in entrepreneurship. 
The award was presented to Hiyasmin Neri-Soyao, CEO of Shoppertainment, an innovative media company that married e-commerce with live-streaming. Hyasmin took advantage of ever-changing digital demands to grow her business while providing excellent service to customers.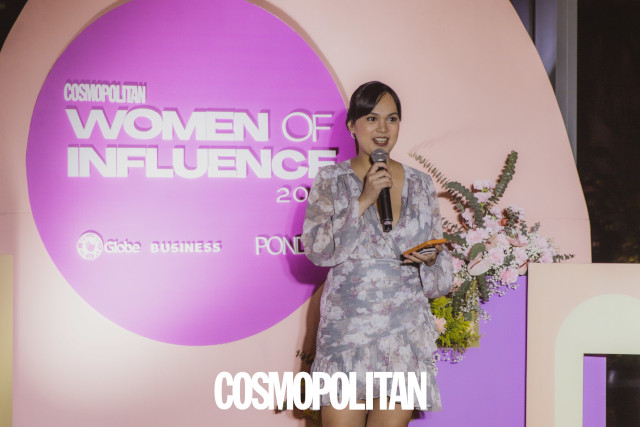 ADVERTISMENT - CONTINUE READING BELOW ↓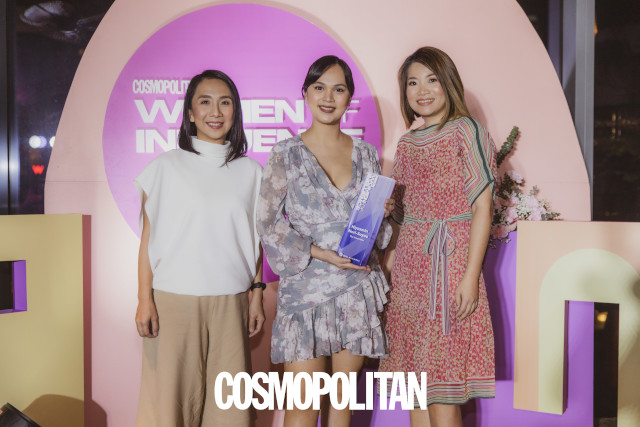 When accepting her award, Hiyasmin explained the beauty of innovation and technology: "In this fast-paced world, nothing is really established, and that is the beauty of innovation. Innovation challenges us and even challenges what we have established. And with the right technology, we can always challenge ourselves to keep up with the pace, and even be ahead."
ADVERTISMENT - CONTINUE READING BELOW ↓
And because digital life can also have us taking on new challenges every day, Hiyasmin's speech reminded everyone of why it's important to not give up when challenges arise: "So to everyone, let's always push forward, and when we face challenges and think we're out of options, always remember 'But wait, there's more'. There will always be more solutions as long as we continue to innovate."
POND's Glowing Bestie Award: Rain Matienzo
The POND's Brand Team also awarded the POND's Glowing Bestie Award to Rain Matienzo. Rain always radiates light and is a source of positivity to everyone around her. We believe that nothing can stop her from achieving her goals! We look forward to her future projects because we see so much potential in Rain's talent, and more importantly, her attitude.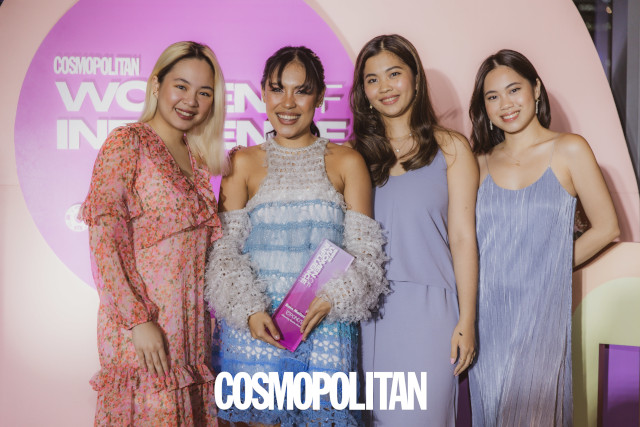 ADVERTISMENT - CONTINUE READING BELOW ↓
The evening ended with closing remarks from Cosmopolitan Philippines' Associate Editor, Ira Nopuente: Her speech echoed the power and definition of influence.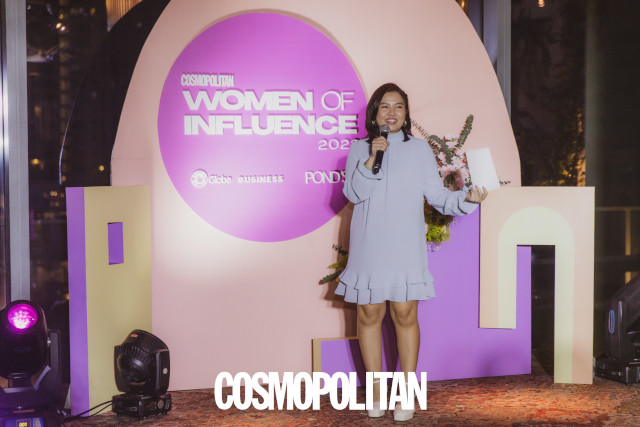 "Tonight, we learned that real influence goes far beyond follower count. It's really not about the number you see on Instagram or Twitter; It's about how one makes a difference, and the positive impact you were able to provide to those around you—your circle. Hindi kailangan na you save the world. Regardless if these are online connections or IRL.
ADVERTISMENT - CONTINUE READING BELOW ↓
We hope that everyone was inspired to never give up on advocating for things that matter, [no] whatever platform you have."
Ira then thanked the Women of Influence awardees and encouraged them to keep on inspiring others. She also highlighted Cosmopolitan's ongoing commitment to provide empowering content for Pinays.  "Thank you for allowing us to honor you tonight. Please continue to inspire Pinays around the world. Likewise, Cosmopolitan, we will always continue to provide empowering content for Pinays to have them live the fun, forward, and fearless life."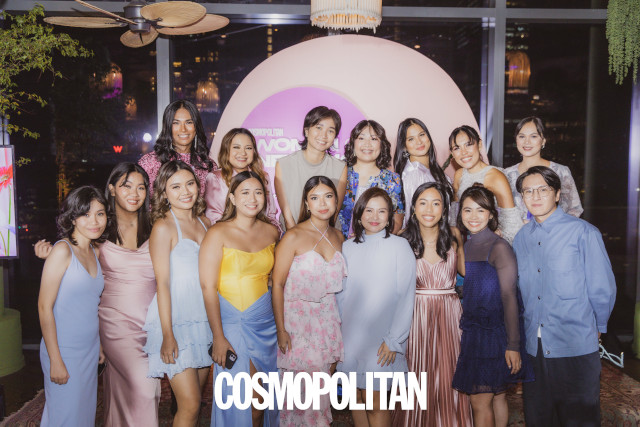 ADVERTISMENT - CONTINUE READING BELOW ↓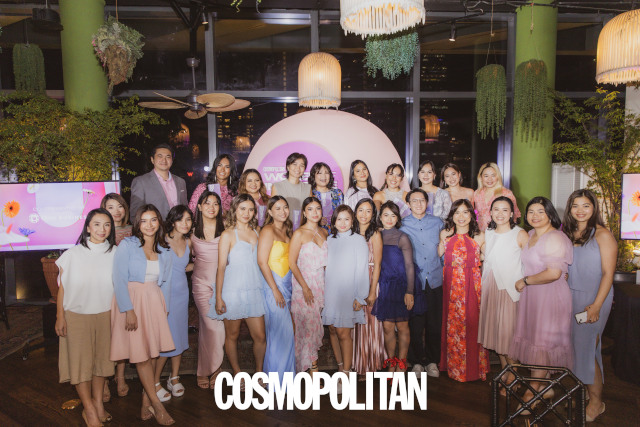 The Cosmopolitan Women Of Influence 2023 is co-presented by Globe Business and POND's.