At just 10 years old, young chess prodigy Nika Juris Nicolas from Pasig City has been granted the title of National Master by the National Chess Federation of the Philippines (NCFP) on June 9, 2023. Nika was the only female participant in the Boys Under 11 Division of the National Youth and Schools Chess Championships Grand Finals, held in Dapitan City, Zamboanga del Norte from June 2 to 9, and managed to win medals in all categories, including a silver in Standard, a silver in Blitz, and a bronze in Rapid.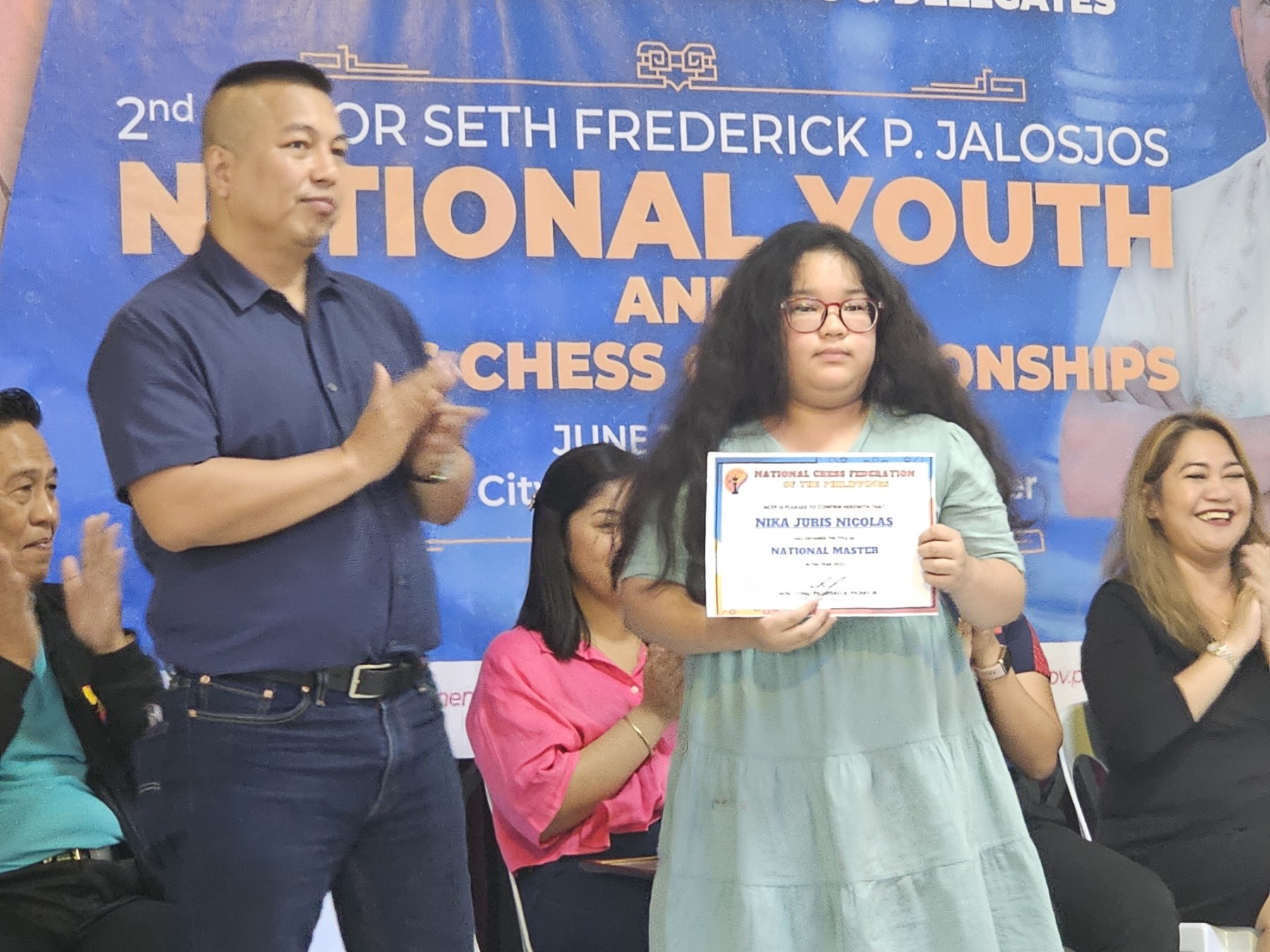 ADVERTISMENT - CONTINUE READING BELOW ↓
Previously, Nika was the champion in the Under 11 Boys Division of the NCFP National Eliminations for the same event held in Himamaylan City, Negros Occidental from March 24 to 27, 2023. Due to her exceptional performance in the boys' division, she has now secured her place in Philippine chess history as the country's first female National Master.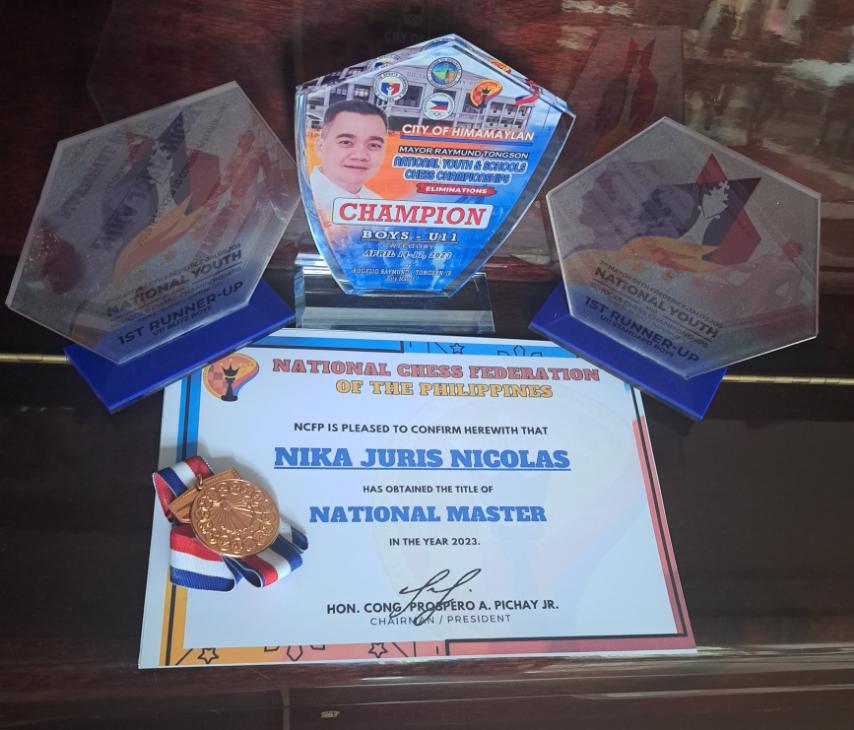 According to the NCFP Facebook page, "it is quite uncommon for women to compete in Open Divisions since it is usually preferred that they join the separate division for women. In fact, the World Chess Federation (FIDE) maintains separate titles for boys/open categories, such as Grandmaster, International Master, FIDE Master, and Candidate Master, all of which require higher FIDE rating thresholds compared to their female equivalents." For example, 26-year-old Janelle Mae Frayna is a 3-time Philippine Women's Chess Champion. Janelle was awarded the title of Woman Grandmaster by FIDE in 2017, and was the first from the Philippines to achieve this.
View this post on Instagram
Nika is set to compete in ASEAN Age Group Chess Championships in Bangkok, Thailand from June 17-27, 2023. We're rooting for you, Nika!
ADVERTISMENT - CONTINUE READING BELOW ↓