A couple just set a new wedding trend, and we're here for it.
Newlyweds Aika Perote and JP Torres, who tied the knot on February 22, used a payment app and a QR code to receive cash gifts from their guests during their prosperity dance. When one of their official photographers shared on Facebook a snap of their clever idea, the post quickly went viral. As of this posting, the post has been shared more than 15,000 times.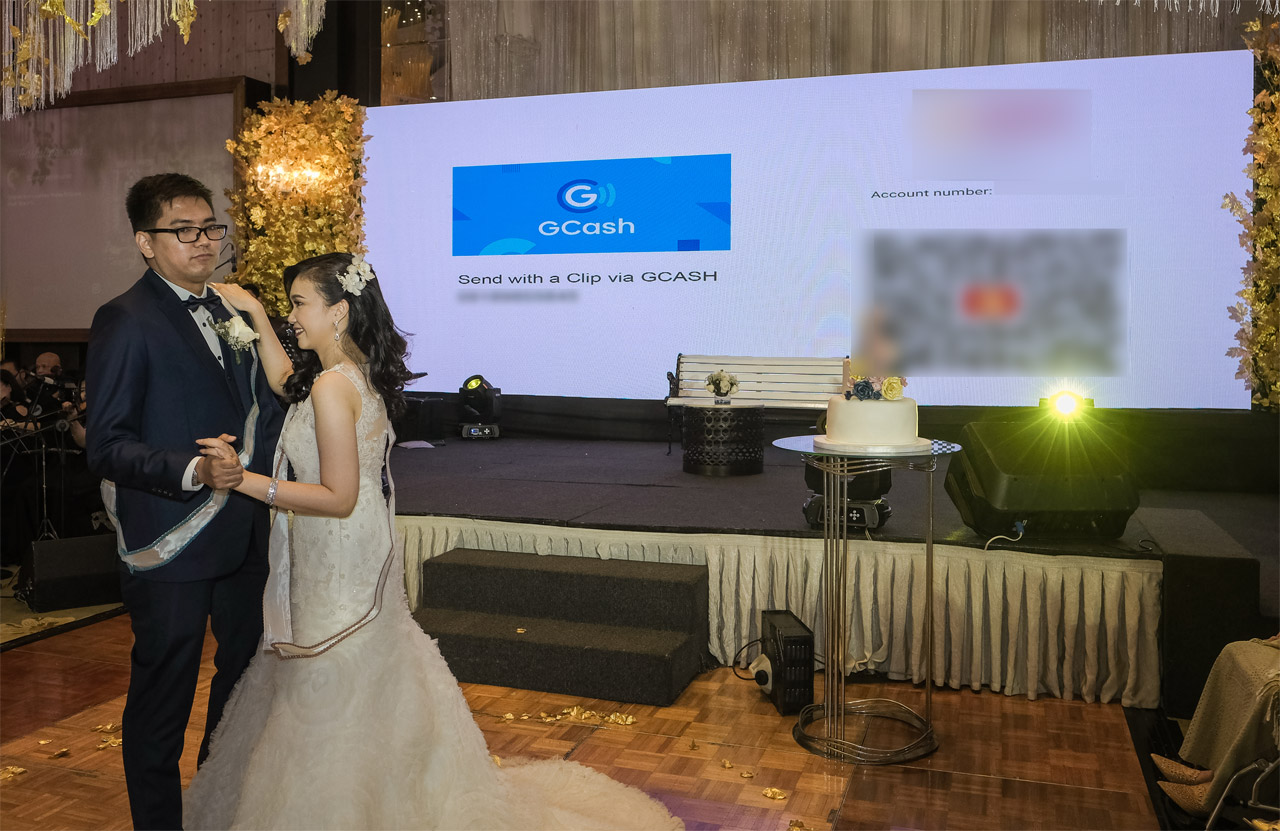 "Initially, we thought one of our friends was playing a prank on us until we saw it the next day," Aika shared with Cosmo.ph. "We were just happy to see that a lot of people thought it was a funny and practical idea just like we did."
JP and Aika's idea was to do something different than the typical prosperity dance. "We didn't expect anyone to actually transfer via the accounts; it was all just for fun," Aika said.
The "modern" prosperity dance wasn't Aika and JP's only gimmick during the reception, but it was definitely a hit among their younger guests, who found the cashless method practical and unique.
Staying true to the tradition, Aika and JP still wore sashes and their wedding coordinators also prepped ang pao and pins just in case guests opted to give the couple cash. 
"Not everyone got how it works because there's still a generation gap so the more mature crowd didn't know how to use it," Aika recalled. "Actually, almost everyone still did it the old school way—de-sabit because they were all surprised that they can send their gifts to us in this way."
Continue reading below ↓
Recommended Videos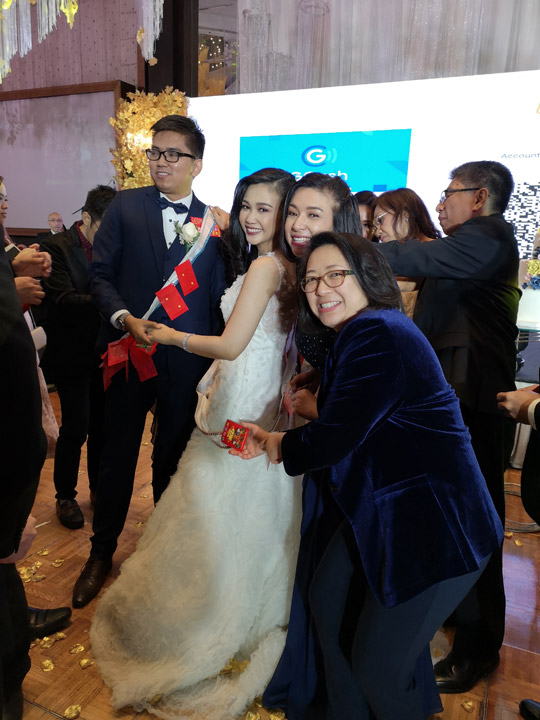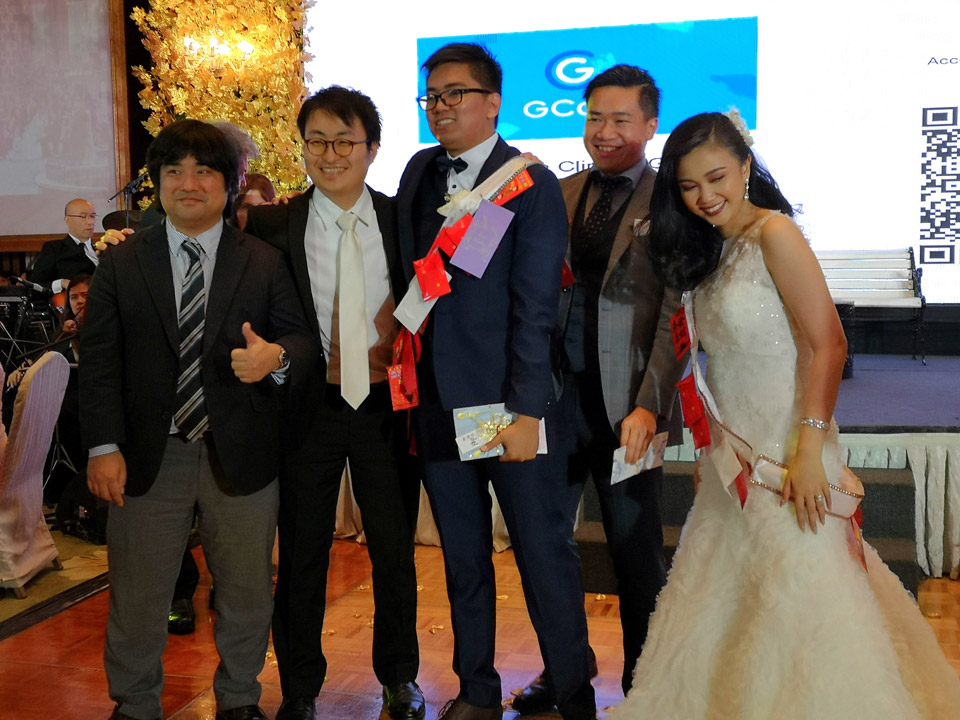 Would Aika and JP recommend other couples to adopt the cashless trend? Absolutely, since it helps newlyweds manage cash gifts in a practical and safe way. Guests can also send a lengthy message along with the transaction when they do the online fund transfer. The best part? It's paperless! Aika suggests including a note in wedding invitations so that guests will not be taken by surprise.