Top fencer Maxine Esteban has finally spoken up on her decision to switch nationalities, saying it was all about "giving ourselves enough respect to walk away from something that doesn't value our worth."
Once the Philippines' highest-ranked fencer, Maxine was left out of several national teams before making the decision to pursue her Olympic dreams while representing the Ivory Coast.
"A lot of people have been asking about my decision. Yes, I am focused on achieving my Olympic dream. However, more than that dream, it was self-respect." Esteban said in a statement sent to media outlets.
"Sometimes, we must give ourselves enough respect to walk away from something that doesn't value our worth. I want everyone to know that I did everything humanly possible to fulfill this long-time dream with the Filipino flag sewn on my uniform.
"But a series of unfortunate events — very little of which I had any control over — forced me to chase my dream in a distant, yet familiar land." she continued.
ADVERTISMENT - CONTINUE READING BELOW ↓
Esteban finished 120th over 212 fencers as the highest-placed Southeast Asian at the World Cup in Paris earlier this year in her first competition since suffering an ACL injury in the World Championships in Cairo back in 2022.
Ranked world No. 62 at that time, it turned out to be her last tournament for the Philippines. Although Esteban did not provide details of what transpired with her national team career, the former Ateneo standout said she continues to relish the experiences she had of competing for her homeland.
"I have fought long and hard for our country, encountering failures along the way. But I have also savored the thrill of winning for our flag. I remember being the only Filipino to win a medal in the Junior World Cup, back when I also was ranked 16th among juniors in the world, and also being the only Filipino to medal twice in the Senior Satellite World Cup." she narrated.
"I guess sometimes, life just takes you on a different path than you had initially planned."
The four-time SEA Games medalist likewise thanked the Philippine Olympic Committee (POC) and its president Abraham "Bambol" Tolentino for helping waive what would've been a three-year residency for Esteban before she could compete for the Ivory Coast.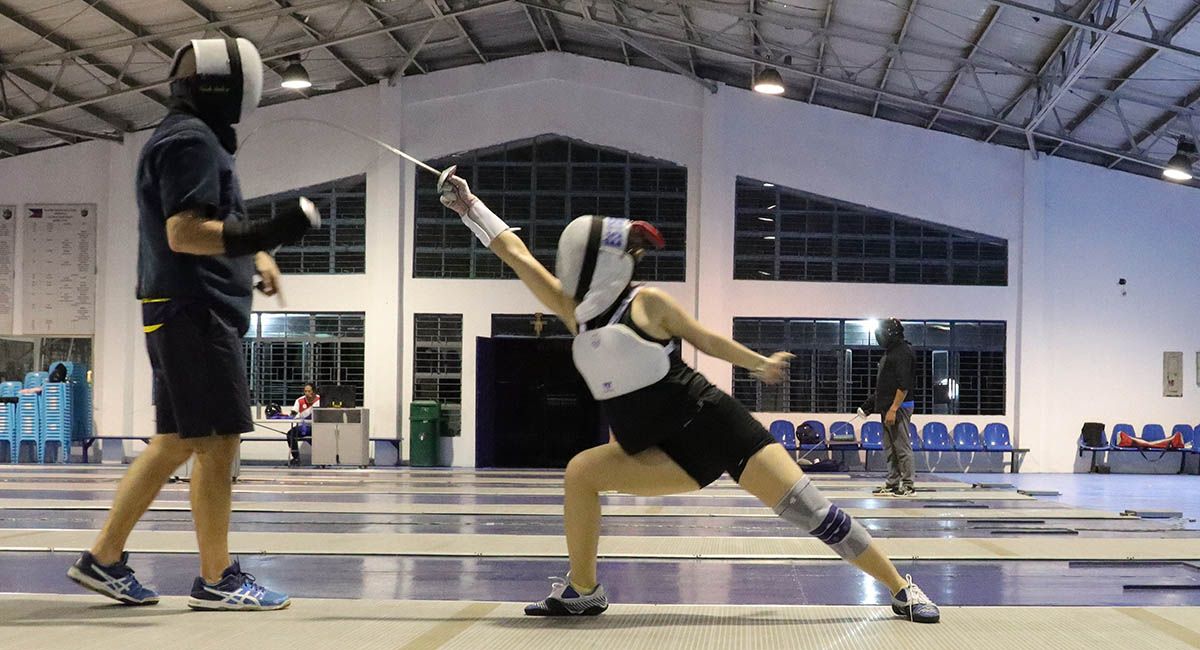 ADVERTISMENT - CONTINUE READING BELOW ↓
"The honorable POC president's request to the International Olympic Committee to waive the three-year residency so I can compete under the flag of my second home, Côte d'Ivoire, will go a long way in ensuring I get a decent and fair shot at competing in Paris in the 2024 Olympics." said Esteban.
"That is, after all, the only thing I had ever wanted: a fair chance. And Mr. Tolentino's request for that waiver shows his desire to give every Filipino an opportunity to accomplish their sporting dreams, no matter from what shores those dreams are fulfilled." she continued.
Since shifting to the Ivory Coast, Esteban has already produced a podium finish, finishing third in the African Championships in Cairo last week. She has also leapt to a new career-high ranking of 46th in the world.
Eager to start afresh, Esteban is looking forward to a brighter future in her new home.
ADVERTISMENT - CONTINUE READING BELOW ↓
"I would also like to thank Ivory Coast for welcoming me with open arms and for providing me with a nurturing environment to not only pursue my fencing dreams but also to spread the culture of the sport among young Ivorians.
"The environment of respect, honor, and equal opportunities I am currently experiencing is a much-needed comfort for me." Esteban said.
Still, Esteban insisted that whatever she will achieve from hereon will be for the glory of the Ivory Coast and the land of her birth.
*This story originally appeared on Spin.ph. Minor edits have been made by Cosmo.ph editors.