Drag Race Philippines Season 2 star and proud transgender woman M1ss Jade So spoke up about recently being discriminated against by a waxing salon. 
"There's this waxing salon that I had an appointment last Aug 11. It was a successful and smooth appointment, the staff was nice and gentle," she wrote in a now-viral Twitter post. "I usually have Brazilian, Full legs and full arm wax, I got it waxed by them. I was satisfied by their service not gonna lie." 
The entire waxing session went well—or at least, that's what she thought. Thinking it was going to be her "regular service provider", she tried rebooking the waxing salon. However, they refused to provide their services to her again. "Idk who called me but I think it's their manager saying 'Hello po, tanungin ko lang po kung babae po ba kayo or lalake?' I was stunned to speak," she recounted. "I said 'What?' She repeated the question, I didn't answer. Then she said their esthetician is uncomfortable the last time I had their brazilian waxing service and to having clients like me is uncomfortable, because they thought I was 'Babae.' Hindi naman po pala', they said." 
ADVERTISMENT - CONTINUE READING BELOW ↓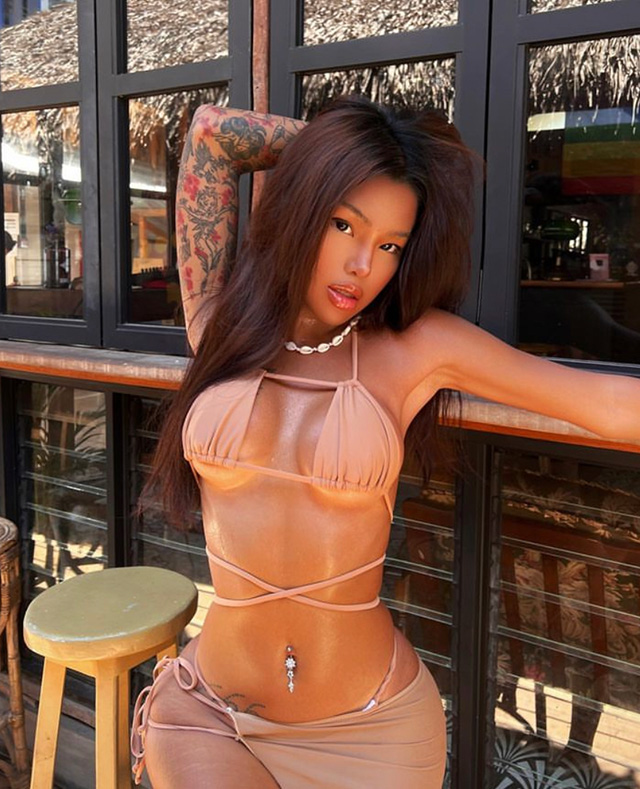 She continued, "I am very upset to experience this. I just said okay fine, I won't get an appointment from them. To move forward as a Trans advocate, I wanted to talk to their owner or whoever is in charge with their business, but now they are refusing to do it because they have this reason; 'alam na po ni mam.'
"The second call goes; 'Hello sir'. I was MAD STUNNED and said 'Now you called me sir?' She was calling me maam earlier and now this? Then she said 'ay sorry po nawala po sa isip ko. Humihingi po kami ng dispensa sa nangyare sir' sir AGAIN? At this point I said 'Let me talk to the owner or manager because I want to say that this establishment should have proper seminar when it comes to gender sensitivity and inclusivity. This is the time she said 'alam na po ni mam', I said repeatedly 'I want to talk to her, hindi na ko magpapa appointment I just want to address this as an LGBT advocate'. She said wait and they will call back. End of convo."
Hoping that her fellow transwomen won't undergo the same experience, she wrote, "I am writing this with a heavy and disappointed heart to complain about the transphobia and discrimination that I experienced. I am a past customer and their esthetician who waxed me claim to have been uncomfortable with my private part. As a transwoman, I think that it is unfair for me to disclose such sensitive information especially if it will lead to potentially being turned down or discriminated. I am paying the same amount as the other female customers they have, I do not understand why it is necessary for me to mention my gender background as a customer.
ADVERTISMENT - CONTINUE READING BELOW ↓
"I believe that this is a problem in the management of this company as it would have been easy to find a different esthetician to provide me with their services. Instead, they chose to completely turn me down, deny me of their services with 'dispensa' word and calling me 'sir.'
"As a Trans advocate, this should not happen again. I am calling ALL waxing salons, and every establishment. That please have a gender sensitivity and inclusivity seminar on your staff. This is important, IT IS NOW 2023 PEOPLE! Y'all need to OPEN UP YOUR MINDS!"