Trigger warning: mentions of incest, rape, and sexual abuse
Motorcycle app Angkas is currently under fire for its now-deleted ad which seems to promote incest, claimed concern netizens.
The aforementioned social card, which was posted on Facebook, featured a girl wearing a yellow sweater crying over being stuck in a car, coupled with a text that reads "Stepdad, I'm stuck (in traffic)."
ADVERTISMENT - CONTINUE READING BELOW ↓

On Twitter, one netizen named Reycel Bendaña, whose profile states that she's a member of transport organization Move As One, aired her take on the said ad. "This is a bad ad. You're a male-led and male-dominated company promoting incest and unhealthy sexual power dynamics in an ad. Umayos nga kayo," she wrote. ICYDK, Angkas is led by CEO George Royeca, and its drivers' demographic is mostly dominated by male riders. Reycel also shared that she messaged George about the ad, which prompted them to take it down.
Her tweet quickly circulated on Twitter, and others have chimed in the discussion. Sociologist Ash Presto pointed out that there's a silent pandemic of incest rape in the Philippines, a chilling reason why promoting incest-themed ads is downright "disgusting." In follow-up tweets, she urged Angkas to not just delete their post, but also to hold themselves accountable for such tasteless act and use the opportunity to raise awareness, donate to NGOs, and promote diversity in their company. "The fact that a company as big as Angkas can target an audience that takes incest rape as an inside joke reflects how grave the problem is," she added.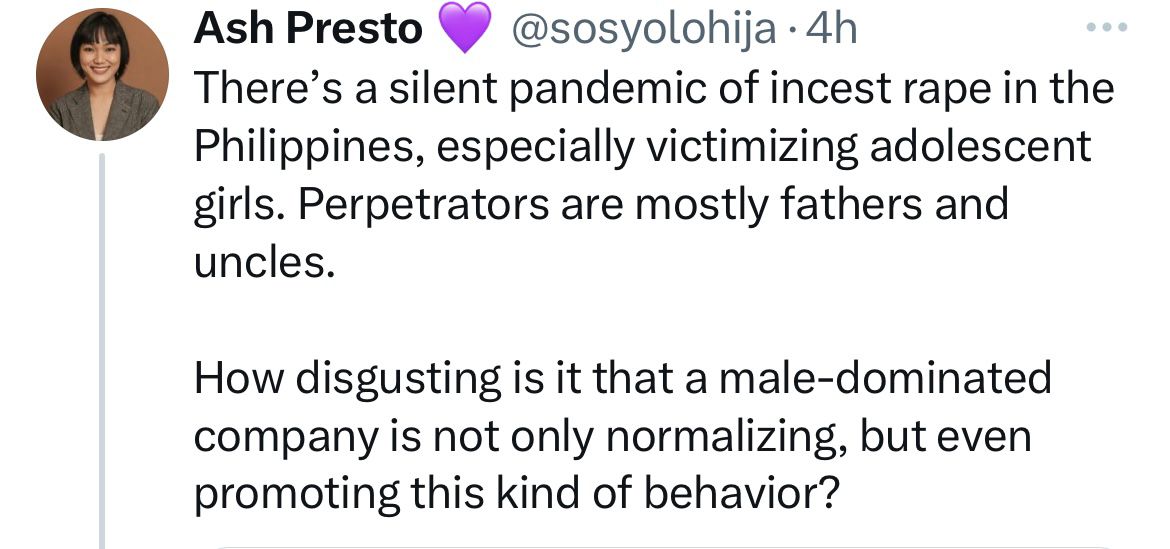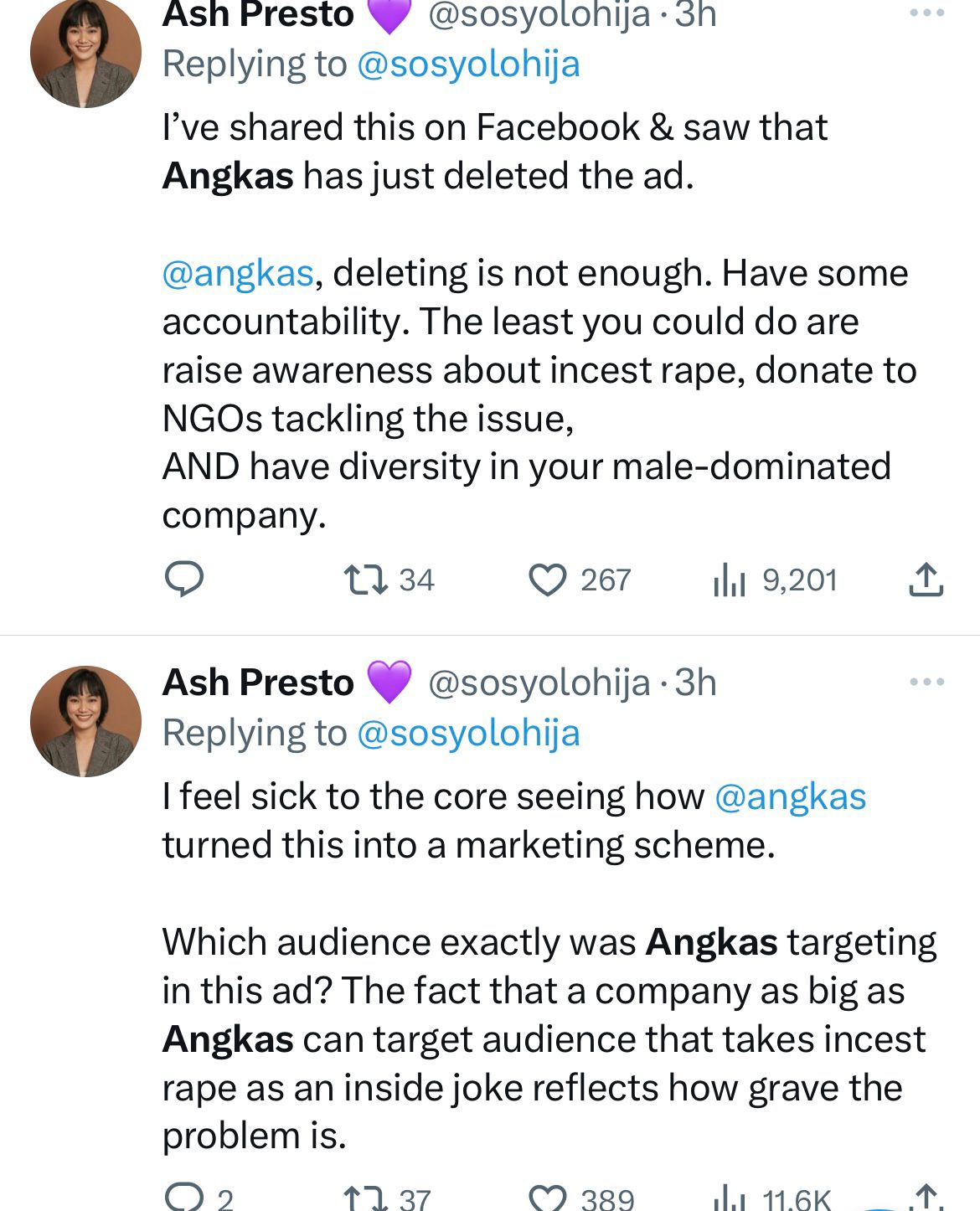 ADVERTISMENT - CONTINUE READING BELOW ↓


Below are other comments shared by other netizens:


ADVERTISMENT - CONTINUE READING BELOW ↓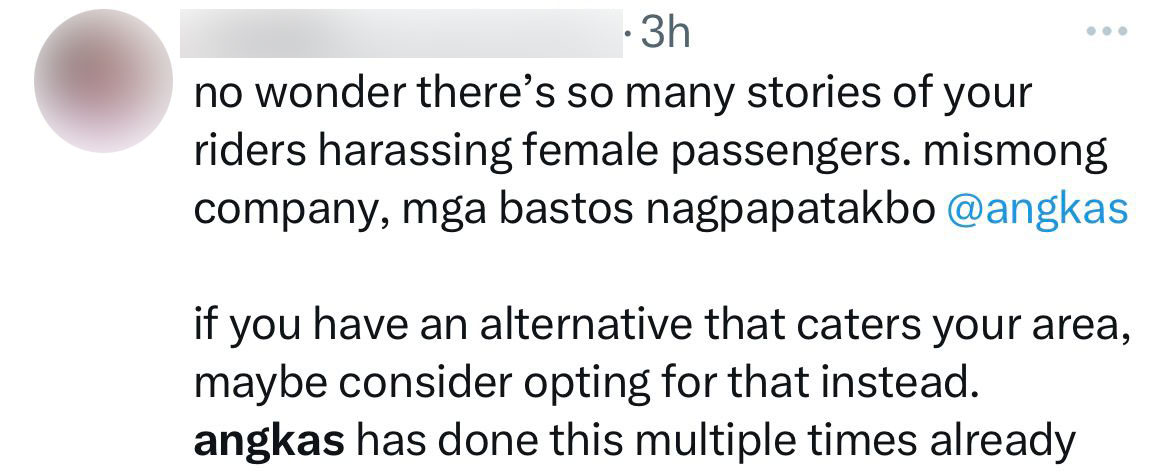 In a 2017 report by Rappler, incest is recorded as the second most common form of sexual abuse in the country, next to rape, then followed by inappropriate touching. The incest rate is pegged at 33%. From 2011-2016, the Department of Social Welfare and Development (DSWD) served a total of 2,770 incest victims out of a total of 7,418 victims of sexual abuse, with a recorded average per year fluctuating between 400 and 500 victims. The data says majority of incest victims are girls between the ages of 14 and 17, but there are reported cases of below 5 years old.
ADVERTISMENT - CONTINUE READING BELOW ↓
**Updated June 5, 2023**
In a statement, Angkas apologized for the issue. "We sincerely apologize for our recent post that caused offense to members of our community.  It was not our intention, nor will we ever support or permit even the slightest disregard of women's rights and human dignity.We wont always get things done perfectly, but we in Angkas will always listen to our community.  And we  will always aim to serve with honesty, humility, and respect."