It seems like only yesterday when she sang her way into the hearts of viewers as a young girl handing out treats in a soda commercial. Fast forward six years, and the teen sensation is now a bonafide superstar on TV and a marquee name in the theater world. Nikki Gil has indeed come of age and she's proud of it!

Nikki sat down with the Cosmo team and shared her milestones with us:
AT 17
Nikki scored the soda commercial that paved the way for her stellar career. Trivia: She was a last-minute replacement for a famous band singer who couldn't make it.
4
stage plays she's been in, which includes Seussical the Musical, Legally Blonde, Sweet Charity, and They're Playing Our Song.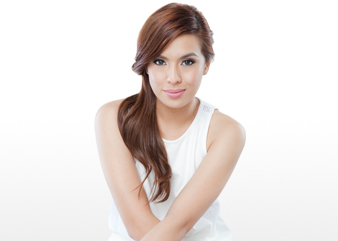 2.6 Million
followers on Twitter. She says, "I only post at most three status updates a day. I don't like taking up cyber space if I don't have anything worth saying!"

2007
The year Nikki signed a record deal. Her debut song "Sakayan ng Jeep" zoomed to the top of the pop charts and stayed there for three months. Her leading man in the song's cute music video? A classmate of hers from high school!

2
Indie movies she's filmed, the most recent of which is a Chito Roño-directed, politically-themed movie called Badil, the Waray term for election suhol. She plays a teacher guarding the ballots.

50
Auditions she went to during her years as a commercial model.

2010
The year she nabbed her first lead role in Legally Blonde: The Musical. Nikki recalls, "It was the first time I ever set foot in a theater and sang live with an orchestra, so it scared me." We can almost hear her say, "OMYGOD, YOU GUYS!" The show was a success and ran for three weeks.

2006
Nikki landed an international project for Disney. With two other Asian artists, Vince Chong from Malaysia and Alicia Pan from Singapore, Nikki sang and starred in the music video of Disney Channel's original movie High School Musical. Nikki sang "Gotta Go My Own Way," which helped the album achieve double platinum status.

6
Age when Nikki started as a talent in commercials. "I endorsed everything from milk to soap," she remembers.
Continue reading below ↓
Recommended Videos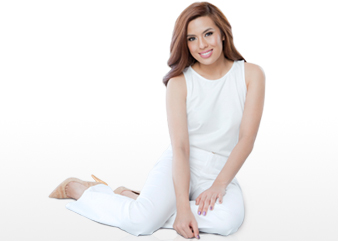 "I'm 26 and proud of it!"
"In showbiz, people tend to think that the younger you are, the better it is for you—what with the kids getting all the breaks at work. I've come to realize that the older you get, the more seasoned you actually become. You get the respect you worked for when you were younger, and you get the wisdom you've earned from making mistakes, as an actress, in public view. With age comes depth and experience—and that gives a woman something essential that adds to her character."

2013
The year Nikki became an Olay woman. She stars in her first commercial for the world-renowned beauty brand and appears in Olay Conversations with Boy Abunda.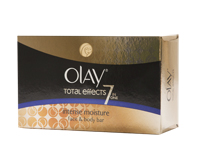 Use Olay Total Eff ects 7-in-1 Intense Moisture Face & Body Bar so you too can look good and be proud of your age. It has hydrators and vitamins that nourish your tired skin back to its best, keeping your body soft and smooth starting with the first time you bring it into your bath.