There were cheers from the benches in New Zealand's parliament on November 7 as a legislative commitment to reduce national carbon emissions to zero by 2050 passed its final reading.
However, the parliament's own coverage of the landmark legislation was marred by an embarrassing error that left a pornographic thumbnail over a video titled "Climate Change Response (Zero Carbon) Amendment Bill."
A screenshot of the page, which is here, is included below.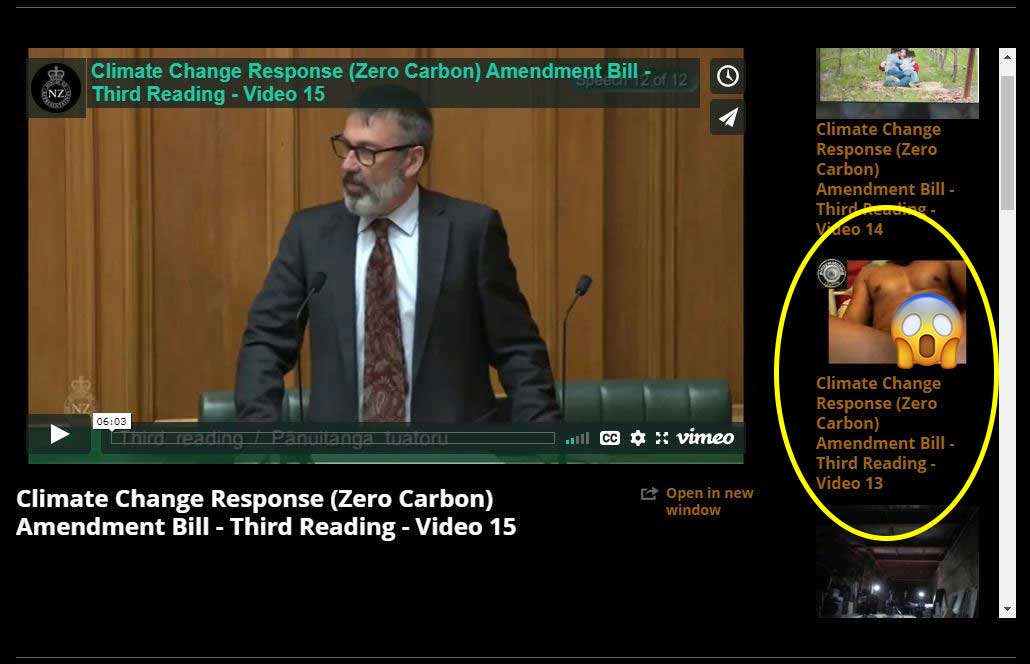 Prime Minister Jacinda Ardern said she was "really proud to stand in this House today for what is a historic moment."
***
Credit: Alan O'Riordan, New Zealand Parliament via Storyful
ADVERTISMENT - CONTINUE READING BELOW ↓