The labor and trade departments have released a list of "priority" workers who need to undergo RT-PCR or swab tests for COVID-19, as Metro Manila and its suburbs return to GCQ with fewer restrictions.
Employers are "encouraged to collaborate" with national and local government officials on testing, including drive-thru and walk-thru options, according to the memo signed by Labor Secretary Silvestre Bello III and Trade Secretary Ramon Lopez.
READ MORE:
Starting Aug. 15, Employees Will Be Required To Wear Face Shields At Work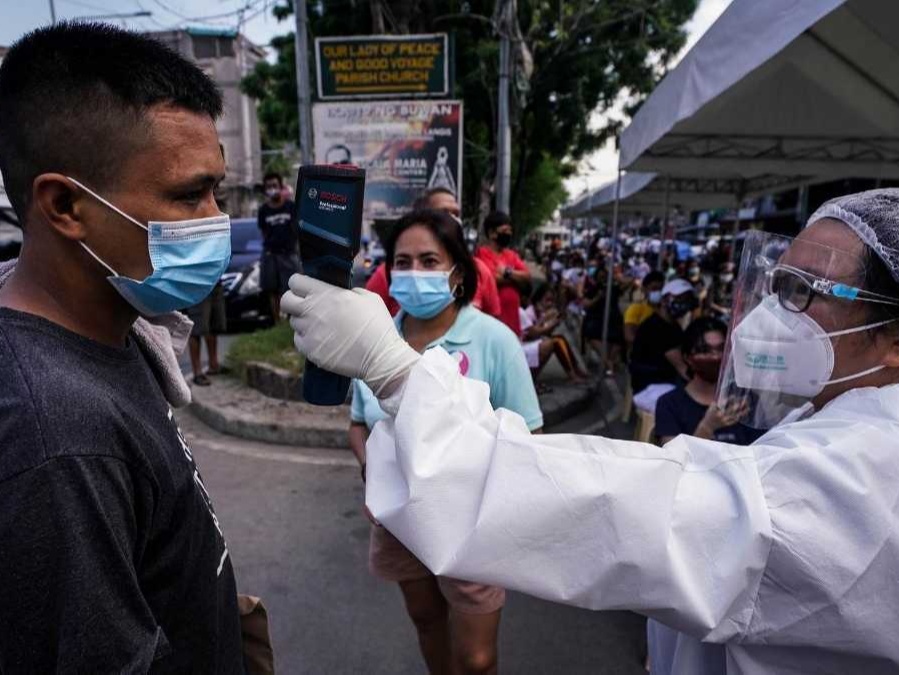 The priority workers are:
1. All employees in the hospitality and tourism sectors in El Nido, Boracay, Coron, Panglao, Siargao and other tourist zones, as identified and declared by the Department of Tourism once every four weeks.
2. All employees of manufacturing companies and public service providers in economic zones located within Special Concern Areas once every quarter.
3. Frontline and economic priority workers, defined as those who (1) work in high priority sectors, both public and private; (2) have high interaction with and exposure to the public; and (3) live or work in special concern areas, once every quarter. These workers include:
TRANSPORT AND LOGISTICS
Drivers of taxis, ride hailing services (two and four wheels), buses, and public transport vehicles
Conductors
Pilots, flight attendants, and flight engineers
Rail operators, mechanics, and servicemen
Delivery staff
Water transport workers—ferries, inter island shipping, and ports
FOOD RETAIL
Waiters, waitresses, bar attendants, and baristas
Chefs and cooks
Restaurant managers and supervisors
Continue reading below ↓
Recommended Videos
EDUCATION (once face-to-face classes resume)
Teachers at all levels of education
Other school frontliners such as guidance counselors, librarians, and cashiers
FINANCIAL SERVICES
NON-FOOD RETAIL
Cashiers
Stock clerks
Retail salespersons
SERVICES
Hairdressers, barbers, manicurists, pedicurists, and massage therapists
Embalmers, morticians, undertakers, and funeral directors
Parking lot attendants
Security guards
Messengers
Ushers, lobby attendants, and receptionists
Clergy
MARKET VENDORS
CONSTRUCTION
Carpenters
Stonemasons
Electricians
Painters
Construction workers, including foremen and supervisors
Civil Engineers, structural engineers, and construction managers
Crane and tower operators
Elevator installers and repairers
WATER SEWERAGE AND WASTE MANAGEMENT
Plumbers
Recycling and reclamation workers and garbage collectors
Water/Wastewater engineers
Janitors and cleaners
PUBLIC SECTOR
Judges
Courtroom clerks, staff, and security
All national and local government employees rendering frontline services in Special Concern Areas
MASS MEDIA
Field reporters, photographers, and camera crew
EXPLORE COSMO