In a recent interview with Missosology, Miss Universe Philippines 2020 Rabiya Mateo was asked by a fan: "The 2022 elections is fast-approaching. What qualities should Filipinos look for in our leaders?" 
Rabiya asked if she could make a joke before giving her official answer, saying: "People would always say [na] mas mataas pa yung standard ng mga Pilipino pagdating sa Miss Universe compared sa pag-elect ng leaders ng bansa natin. And that shouldn't be the case, right? We need to have stricter qualifications before we vote somebody."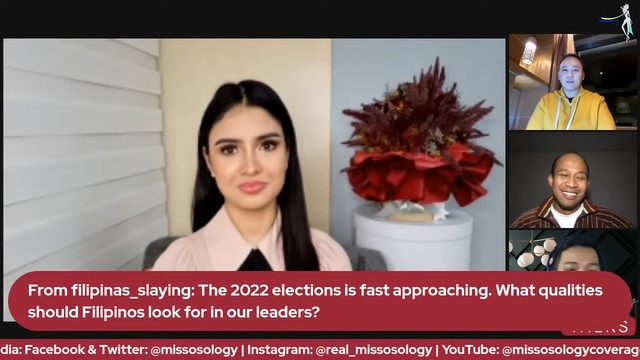 She added: "If there's going to be one aspect of being a leader that I would like to highlight, that is being honest, because all the good things will go after that. An honest leader is somebody who is just, who is humane, but most importantly he or she is accountable [for] what is happening in his or her country. So we need to look at the background of these leaders and we really need to use our minds and our hearts in doing so. Because this is going to give opportunities to our children to build a better society for their future. I hope that this 2022, Filipinos will be smarter and they will choose the best possible leaders for our country." 
ADVERTISMENT - CONTINUE READING BELOW ↓
Rabiya Mateo on women's capacity to become president
Because of the same interview, Rabiya also went viral after she said she disagreed with President Rodrigo Duterte's statement that the presidency isn't for women due to their "emotional differences" to men.
"Women are as capable as men in handling a nation," Rabiya said, citing New Zealand Prime Minister Jacinda Ardern as an example and saying that being emotional is not a weakness for leaders.
"We live in an era in which we need to treat men and women equally. We need to give them the same opportunities...We need female leaders, leaders who will put their emotions in making decisions because it's not all about experience. Sometimes, you need to put your emotion and be the mother of the land," she said. The hosts agreed with Rabiya, saying that the presidency is for everybody. You can watch the full interview here. 
24-year-old Rabiya Mateo was crowned Miss Universe Philippines 2020 on October 25, 2020. According to Aces & Queens, Rabiya is a physical therapist by profession and she graduated cum laude from Iloilo Doctors' College. Rabiya has been very open when talking about her past in interviews, sharing how her family struggled financially while she was growing up and how they experienced Super Typhoon Yolanda in 2013.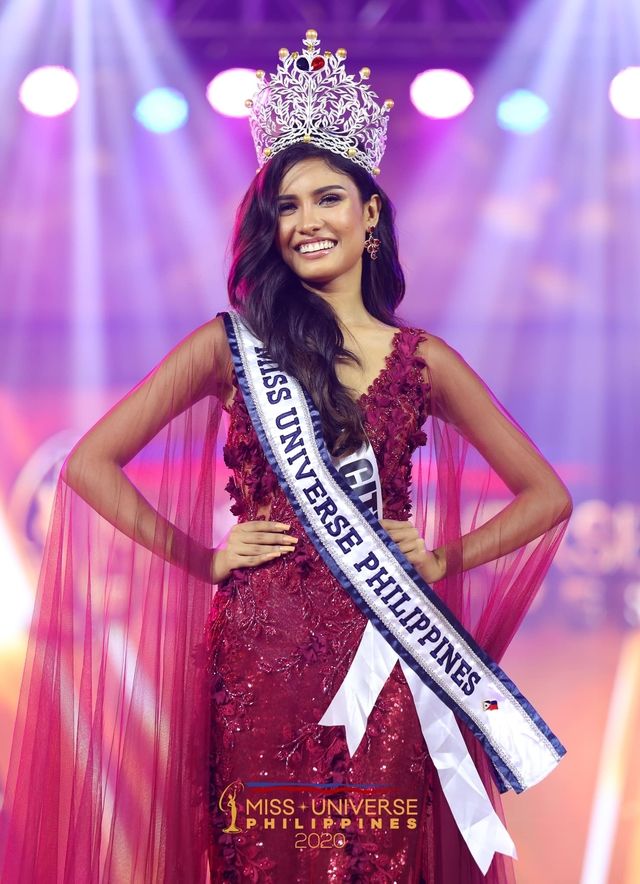 Voter registration is ongoing and the Commission on Elections (COMELEC) has extended the registration hours to include Saturdays and holidays: Filipinos can now go to all Office of the Election Officer (OEOs) nationwide from Tuesdays to Saturdays from 8:00 a.m. to 5:00 p.m. For more information, click here. 
***
We're officially on Viber! Be part of our growing community and subscribe to Cosmopolitan Philippines now!