A student in North Korea has been sentenced to death for smuggling copies of Netflix's hit series, Squid Game, into the country. The student is believed to have smuggled the prohibited series into the Communist state from China on a concealed USB drive, and sources say he's due to be executed by firing squad—one of the brutal ways players of the fictionalized game are killed in the series.
According to a report by Radio Free Asia (RFA), after smuggling the banned series into the country, the man sold copies to seven high school students. One of the students who purchased a copy has been sentenced to life in prison, while the other six who watched the show have been sentenced to five years hard labor. Teachers and administrators working at the school where the students watched the series have also been fired and face being banished to remote parts of the country to work in mines.
There are strict censorship laws in place in North Korea under Kim Jong-un's leadership. However, this hasn't stopped copies of the South Korean drama from circulating on secret flash drives and SD cards. "This all started last week when a high school student secretly bought a USB flash drive containing the South Korean drama Squid Game and watched it with one of his best friends in class," a police officer in the North Hamgyong province told RFA.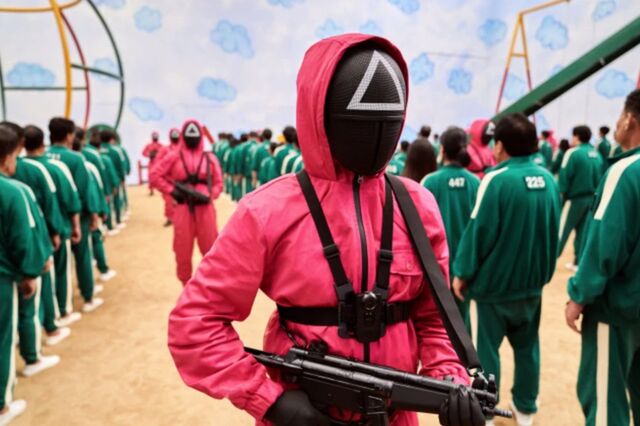 Continue reading below ↓
Recommended Videos
"The friend told several other students, who became interested, and they shared the flash drive with them," the office revealed, adding that the students had been caught due to authorities receiving a "tipoff."
The arrests mark the first time that the North Korean government is applying the newly passed "Elimination of Reactionary Thought and Culture" law in a case involving minors, according to a source who spoke to RFA. The law, which was implemented last year, carries a maximum penalty of death for watching, keeping, or distributing media (including TV shows, movies, and books) from capitalist countries, particularly from South Korea, and western countries like the US.
"Residents are engulfed by anxiety, as the seven will be mercilessly interrogated until the authorities can find out how the drama was smuggled in with the border closed due to the coronavirus pandemic," the source continued. "The government is taking this incident very seriously."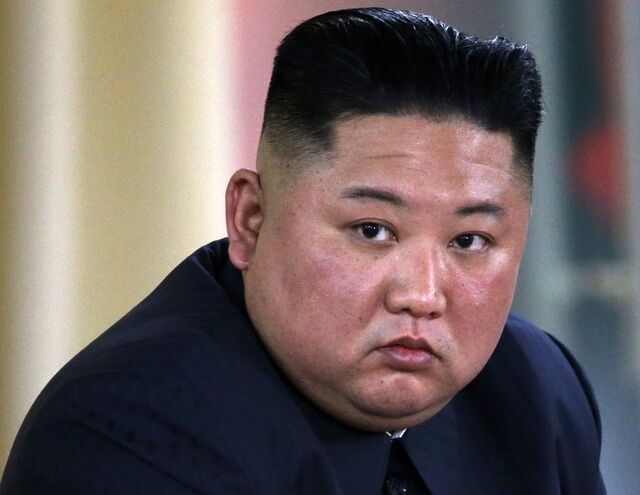 Another source pointed out that many North Koreans, who live under a dictatorship, resonate with Squid Game's dystopian world. They added: "The residents are all trembling in fear because they will be mercilessly punished for buying or selling memory storage devices, no matter how small."
***
. 
K-UPDATES