Last September, I finally decided to register as a voter for the 2022 elections. Unlike most people, I had a series of unfortunate events and it took me three days to become a registered voter. Let me share my exhausting (but very fulfilling!) experience. 
Here's what voter registration in the Philippines is like: 
Day 1
I decided to go to Pasig City's COMELEC office after lunch. I went to the fifth floor of Pasig City Hall—only to find out that the office had been moved to the old BIR building. Luckily, it was just a short walk from City Hall. When I finally arrived at the correct location, the security guard informed me that there was a cut-off so I wouldn't be accepted anymore. Apparently, each district office only accepts 50 applicants per day. She told me to just come back the next day. Before leaving, I asked her what time I should arrive and she informed me that people usually start lining up at 6 a.m. I was actually a bit frustrated with the whole thing since the Pasig City Hall is really far from my place. I live in Ortigas Center, which is on the far west side of Pasig, while the City Hall is on the far east side.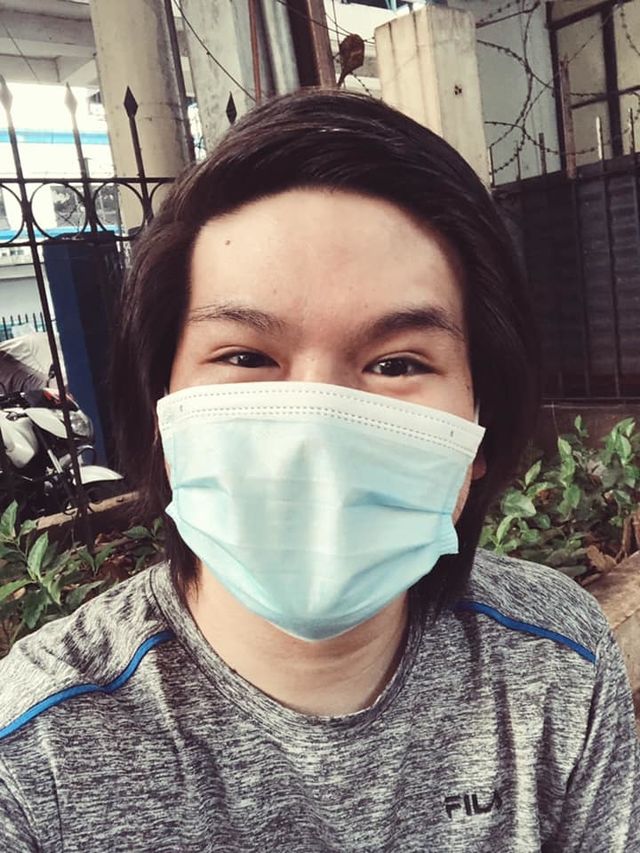 ADVERTISMENT - CONTINUE READING BELOW ↓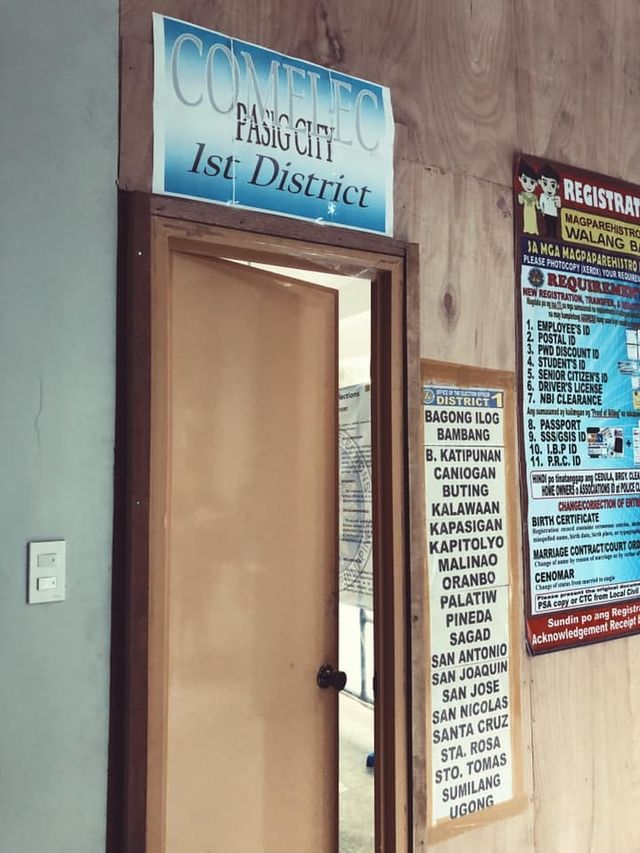 Day 2
I arrived at 6:05 a.m. the next day and I was already the 11th person in line. Since I knew that I would be waiting for a long time, I brought a huge shawl with me which could serve as a mat in case there wasn't a nice and clean place to sit on. I had my fully-charged phone, a power bank for safety, and earphones so I could watch shows while in line.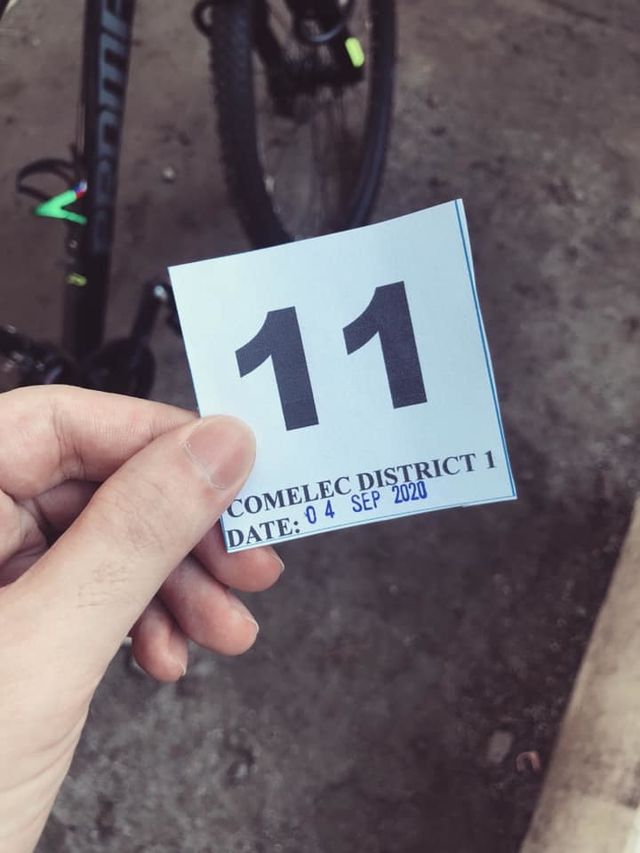 At around 7:45 a.m. they started handing out numbers to us and at exactly 8 a.m. we were finally allowed to go in after getting our temperatures checked by the security guard. We were informed by the COMELEC officer how to fill out the registration forms. Since I printed mine at home and filled them out already, I only had to sign them there. I submitted them and I was told to wait for my name to be called.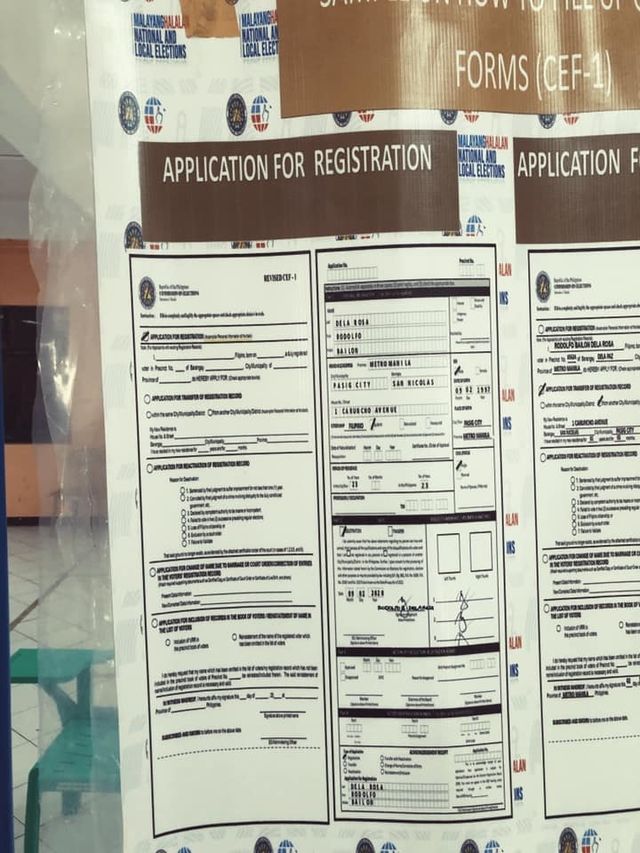 At around 9 a.m. a staff member informed us that for the first time ever, their computer broke down (#ThirdWorldProblems) but that they were trying to fix it so there would be a little delay. I decided to eat breakfast at the stalls outside while waiting. After around 30 minutes, I returned and waited again. At around 10:30 a.m. the staff member apologized to all of us because the computer really wasn't working. He announced that COMELEC would just reach out to us through text to inform us when we could come back to continue the registration process. Again, this was very inconvenient but I couldn't do anything about it.
ADVERTISMENT - CONTINUE READING BELOW ↓
Day 3
A few days after that, I finally received a text message from the district office that their computer had already been repaired. I went back and continued the registration process. I only lined up for less than 15 minutes and had my biometrics captured. They got my signature and fingerprints, then I had my photo taken. It was actually very fast! I got my acknowledgment receipt and I just had to wait for my application to be approved. I was so happy when I finally finished the whole application! It was really exhausting but I know it's going to be worth it.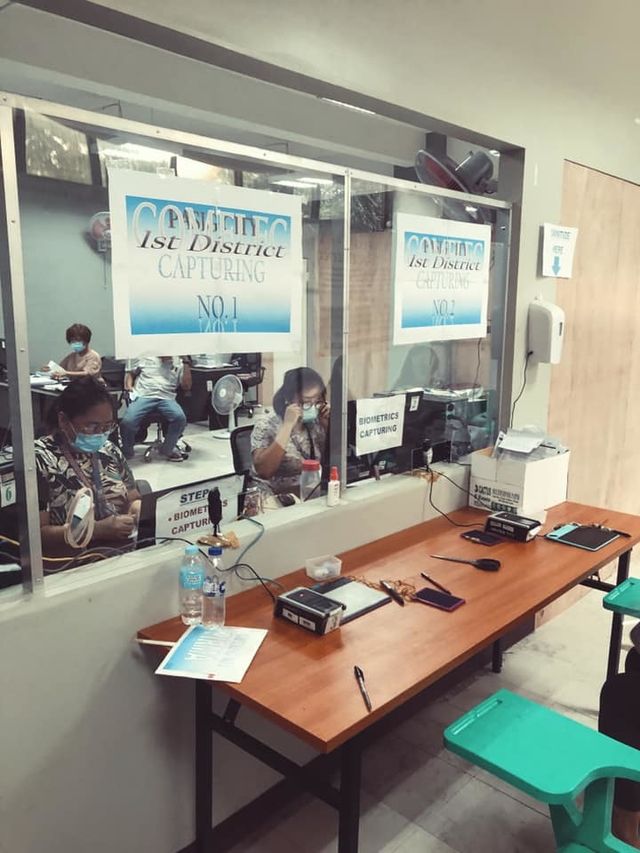 Here are some reminders and tips if you're planning to register as a voter:
1. Print your application form on LONG BOND PAPER (8.5x13 inches, 3 copies back to back). Please follow this size or your forms won't be accepted. Do NOT affix your signature and thumb marks yet because you will do this at the COMELEC office.
2. Prepare a photocopy or printed copy of your valid ID which has your current address. Don't just bring it, prepare a photocopy or a printed copy which you can attach to your forms.
3. Wear a face mask and a face shield because you will not be allowed to go in if you don't have both.
4. Bring your own ballpen because you'll have to affix your signature using your own pen.
5. Bring alcohol and sanitary wipes so that you can sanitize your hands before and after you touch something.
Voter registration is from Tuesdays to Saturdays (including holidays) from 8 a.m. to 5 p.m. The process is so much easier now since there's already an online registration option via irehistro.comelec.gov.ph. You can accomplish the iRehistro form online and set an appointment for biometrics capture and form submission.
If you still haven't registered to vote, please do so ASAP. Every vote matters. Your vote will matter. As Cosmo.PH's Broadway Fan Boy, let me end this with lyrics from Hamilton, one of my favorite musicals: "I know that we can win, I know that greatness lies in you, but remember from here on in, history has its eyes on you." 
***
We're officially on Viber! Be part of our growing community and subscribe to Cosmopolitan Philippines now!
Follow John on Instagram.