1. He'll impress your friends and family. Invite him to prepare a Sunday lunch and watch as everyone melts into the palm of his knife-handling hands. No more mom complaining about the help's mediocre cooking. No more calling in for pizza deliveries on big occasions. He knows that the way to penetrating your squad is through their stomachs.
2. Your dinner dates will be extra special. A romantic candlelit dinner that's as easy on the pocket as it is soothing to your palette? What's not to love?
3. Trips to the grocery can be fun and exciting. Since he's an expert at putting ingredients together, he can show you which products to purchase in order to maximize your kitchen's potential. It's time to stop spending on those expensive condiments and salad dressings because he can teach you how to make them from scratch!
4. He'll be experimental when it comes to tastes and flavors. Although there's nothing wrong with adobo and sinigang, he'll help expand your culinary experience by treating you to dishes from the most exotic cultures.
5. When you guys get into a fight, at least you know you'll have a great meal when you reconcile. "I'm so sorry babe…here's a chocolate lava cake I baked for you from scratch." Try not to forgive him after that.
Continue reading below ↓
Recommended Videos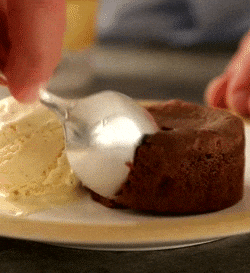 6. You can request for your favorites anytime you want! Homemade ramen? Yes, he can whip that up for you! Craving beef salpicao and porchetta pasta? Give him half an hour! Just give him a heads up and before you know it, he'll have your tummy reeling in ecstasy.
7. Should you marry, he can be your househusband. You'll relieve yourself of kitchen duties, and the icing on the cake: you'll have fancy baon to bring to work and make your officemates jelly!
8. He won't mind you gaining some extra poundage. It's his fault anyway! And who cares, as long as you're eating healthy!
9. Breakfast in bed will be his go-to way of making your mornings splendid. Imagine waking up to hot waffles, freshly brewed coffee, and pressed orange juice, with a side of caramelized bacon for good measure. Yum!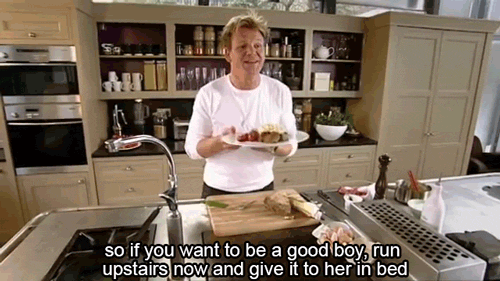 10. If you're a hearty eater, you won't get conscious of epically gorging down sumptuous meals. Or standing up for seconds at a buffet. Or asking for that apple pie a la mode come dessert. He loves to eat too, and he'll never make you feel guilty for wanting that second serving.
11. He's also an enthusiastic eater. He has a special relationship with food and that's why he makes the eating experience special. Now fantasize about how that can translate to the bedroom. Bon appetit! 
Follow Anton on Instagram.