The holidays are fast approaching, and whether you've been with your partner for five days or five years, now's the (stressful, chaotic) time of year to come up with a gift for them. Oh, and the gift should be thoughtful, not too cheap (but not too expensive either), and should somehow convey the exact status of your relationship and your feelings for them. Like we said, chaotic.
At a loss? Understandable, but don't stress. There's one thing your partner already loves: you. Giving them the gift of a sexy night of romance—whatever that means to you— is a foolproof way to jingle their bells. Maybe your gift is an at-home spa night, complete with massage candles, face masks, and romance. Or maybe it's a sex toy they've been eyeing and full reign to use it on you however they like. (With consent, of course.)
If you need a little help, we got you the gift of expert-backed ideas. Here are some suggestions for how to make the most of ho, ho, holiday sex.
ADVERTISMENT - CONTINUE READING BELOW ↓
Spice up the traditional gift of cozy footwear by keeping your feet warm during sex.
"Research suggests that women are more likely to have an orgasm if our feet are warm, so whatever position you choose, leave your boots, socks or slippers on," says Jess O'Reilly, PhD, resident sexologist at Astroglide. "Since our bodies are responsive to heat, consider using a warming lubricant like Astroglide Warming Liquid." Go for maximum cozy with a comforting weighted blanket.
Use Christmas lights or tinsel to (carefully) tie each other up.
"I love doing shibari bondage with Christmas lights and decorations so I can wrap and unwrap my own sexy presents!" says Miss Couple, an intimacy and relationship coach.
Toys, toys, toys
"If you're short on time or have folks in the house, integrating sex toys can speed up orgasms and let you get back to the holiday action in a jiffy. Incorporate a vibrator into partnered sex with a slim or flat vibe that you can hold against your clitoris," says Searah Deysach, sex educator and owner of feminist sex shop Early to Bed. If you have a partner with a prostate, press that vibe against their perineum, or be generous (because that's what the holidays are all about) and get them a butt-specific toy.
ADVERTISMENT - CONTINUE READING BELOW ↓
Some spicy positions and toys to put under the Christmas tree…
All Wrapped Up
If you've been living in pambahay for, oh, two-plus years now, it's time to re-discover the glory that is lingerie. Present your fine-ass self in sexy lingerie that fits comfortably, sit on your partner's lap facing them, and kiss your way down their neck while you grind against them. Tease them with your kisses before you let them unwrap you.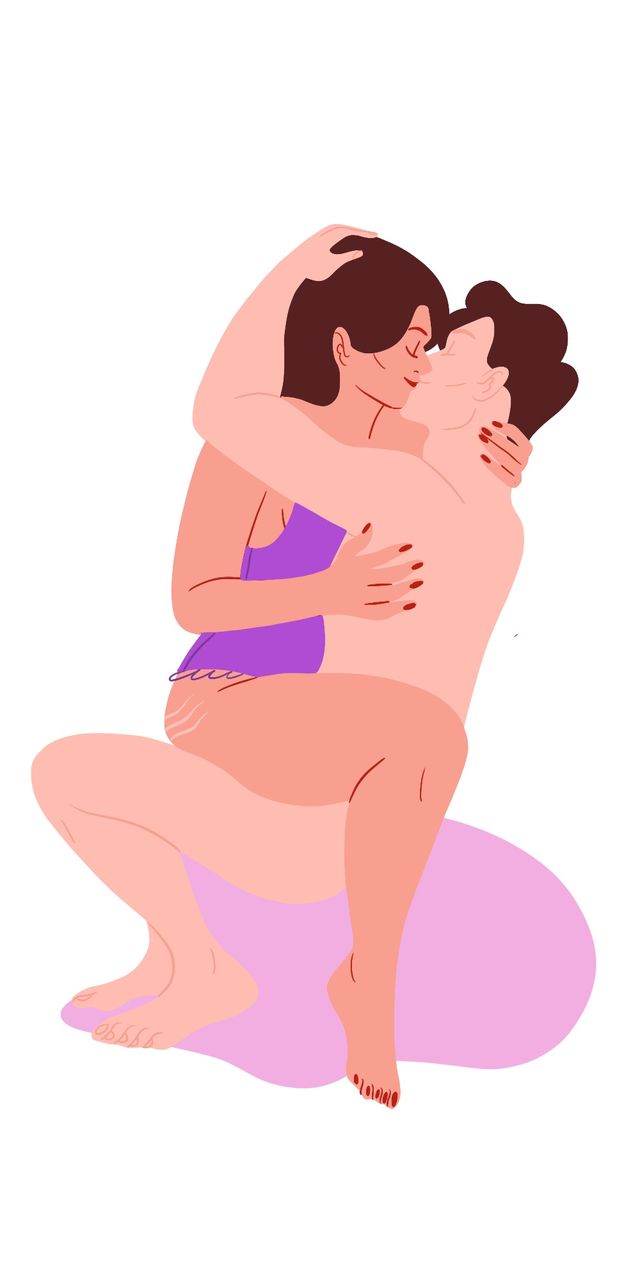 ADVERTISMENT - CONTINUE READING BELOW ↓
Santa Claus Is Cuming
What better time of year to play dress up in bed than Christmas? Have them dress up as Santa (at least their top half) and let them hear how good you've been this year. "Sit sideways on your partner's lap with your arms around their neck to try the Santa's lap position," says Marsha Jackson, a sex counselor who specializes in queer and gender fluid people. "As they penetrate you from underneath, use your sexy whisper to tell them what you really want to find under the tree for Christmas." (If you're really into it, spring for the extra Santa accessories. Santa rubbing you with his gloved hand? White beard + oral? Yes please!)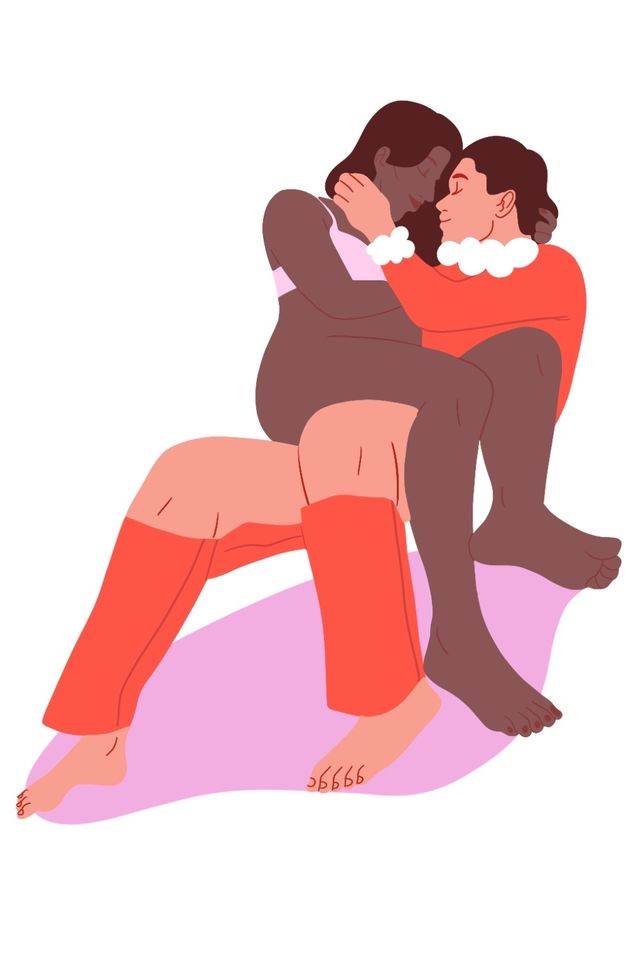 ADVERTISMENT - CONTINUE READING BELOW ↓
Shhh-ower Stuff
Wanna get it on but feel super awk doing it at your parents' house? Two words: shower sex. Give your partner the gift of waterproof sex toys by puting together a gift basket full of 'em and putting them to good use. "Join your honey in the shower (perhaps to sneak away while staying with relatives) and allow the heat to build between your bodies," says Jess. "Kneel at their feet for a hot oral session or sit in one another's laps for rear entry. Be sure to keep a silicone lube on hand to keep things slick and slippery between your bodies."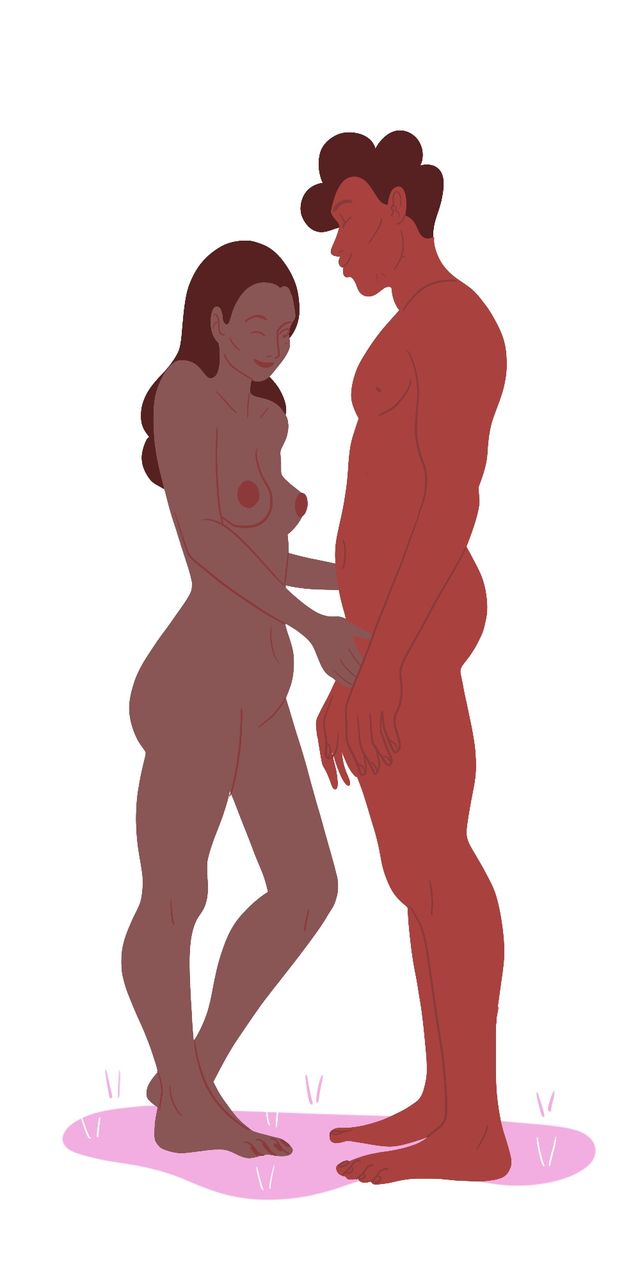 ADVERTISMENT - CONTINUE READING BELOW ↓
The Big Present
Go big with a jumbo kit of couples toys. Take turns picking one or two things out a night and figuring out how to have your way with them. Wrist cuffs + internal stimulation? A vibrating stroker and a blindfold? Hmmmm... so many possibilities.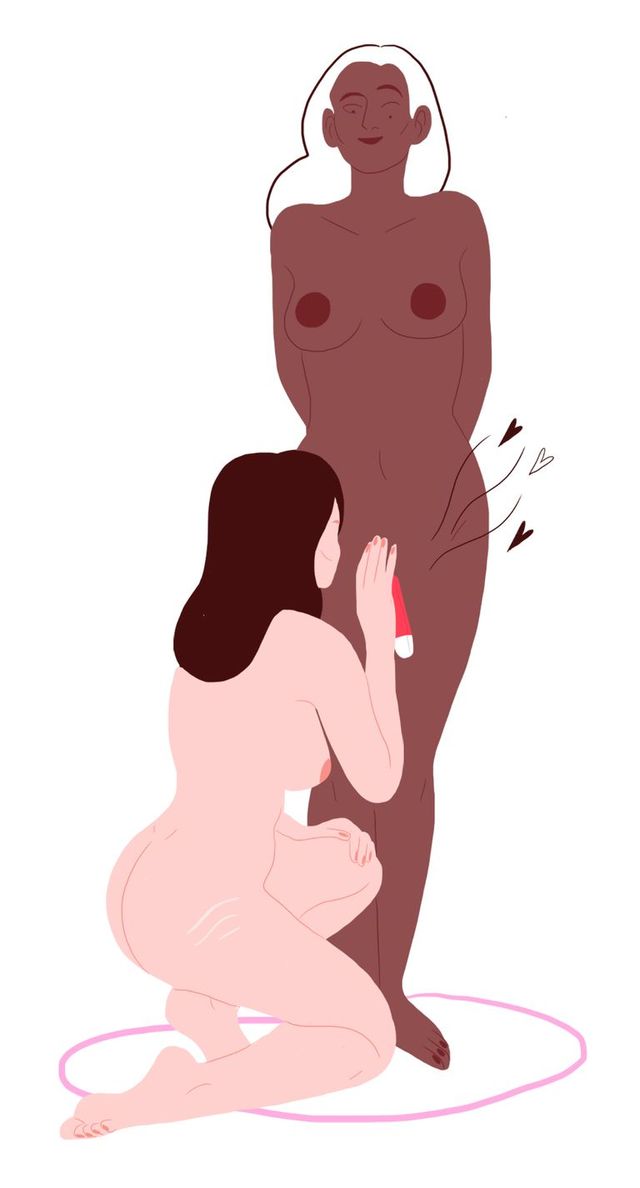 Candy Cane Dreams
Arousal gels and creams help focus your attention and increase sensations. Try an arousal cream with a little bit of menthol, cinnamon, or mint (seasonal!)—penises, nipples, and vulvas read the tingliness as arousal. (Some can be a bit much on tender bits, so start off with a little amount and be ready to go to the shower if it's less sexy and more burny.) Get a selection and try them out by dabbing them on slowly for maximum build-up.
ADVERTISMENT - CONTINUE READING BELOW ↓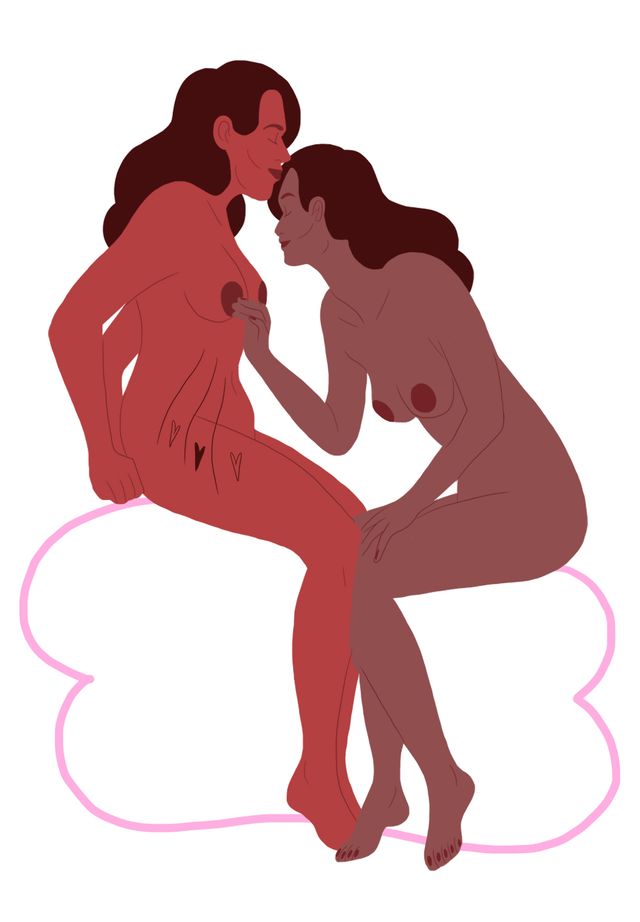 The Chimney Sweep
If your partner has a prostate, move beyond the basic finger-in-the-butt move to a toy that gives him deeper, more direct stimulation. For the best results, stimulate their penis until they are very aroused. Slowly slide a lubed-up prostate vibrator into their butt, pressing it on the upper wall until you find the nerve-rich prostate gland a couple of inches inside. People with penises report that orgasms with prostate stimulation can feel deeper and more intense. Merry Christmas.
ADVERTISMENT - CONTINUE READING BELOW ↓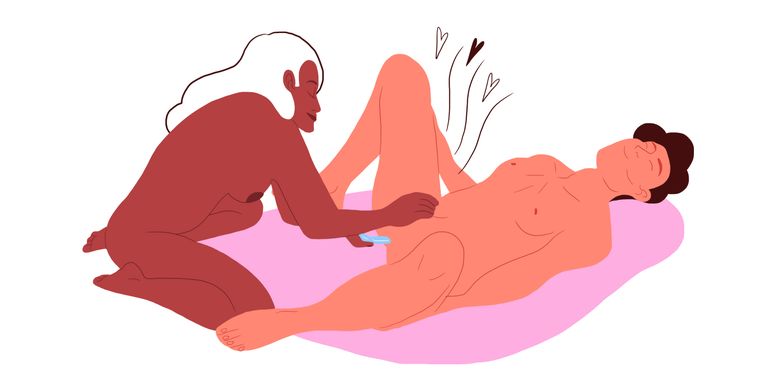 The Mmmelter
Gift them a set of candles that melt into warm, silky massage oil as they burn for some fun wax play. It's sexy lighting that gently scents the room as you pour warm drops of the oil into the small of your partner's back, between their toes, and down their inner thighs. Rub as you go and watch them melt for you, then slip your hand under their hips for the best massage of all. (Use regular lube if anything's going inside of someone.)
ADVERTISMENT - CONTINUE READING BELOW ↓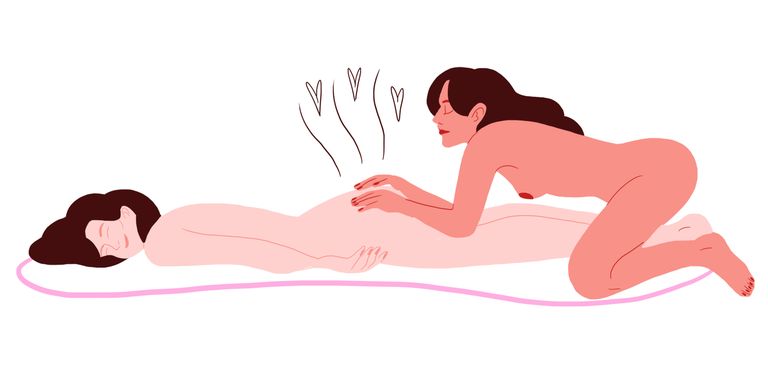 The Shake It
Couples boudoir photography is becoming more and more of a thing, but if you don't want your naked self in a photo studio, go with an instant film camera, so you can do whatever the hell you want with the naughty photos. Go soft-core sexy (like placing their hand on your boob), or super raunchy (like a POV shot of them about to go down on you), or turn the timer on and let it capture you ravishing each other.
ADVERTISMENT - CONTINUE READING BELOW ↓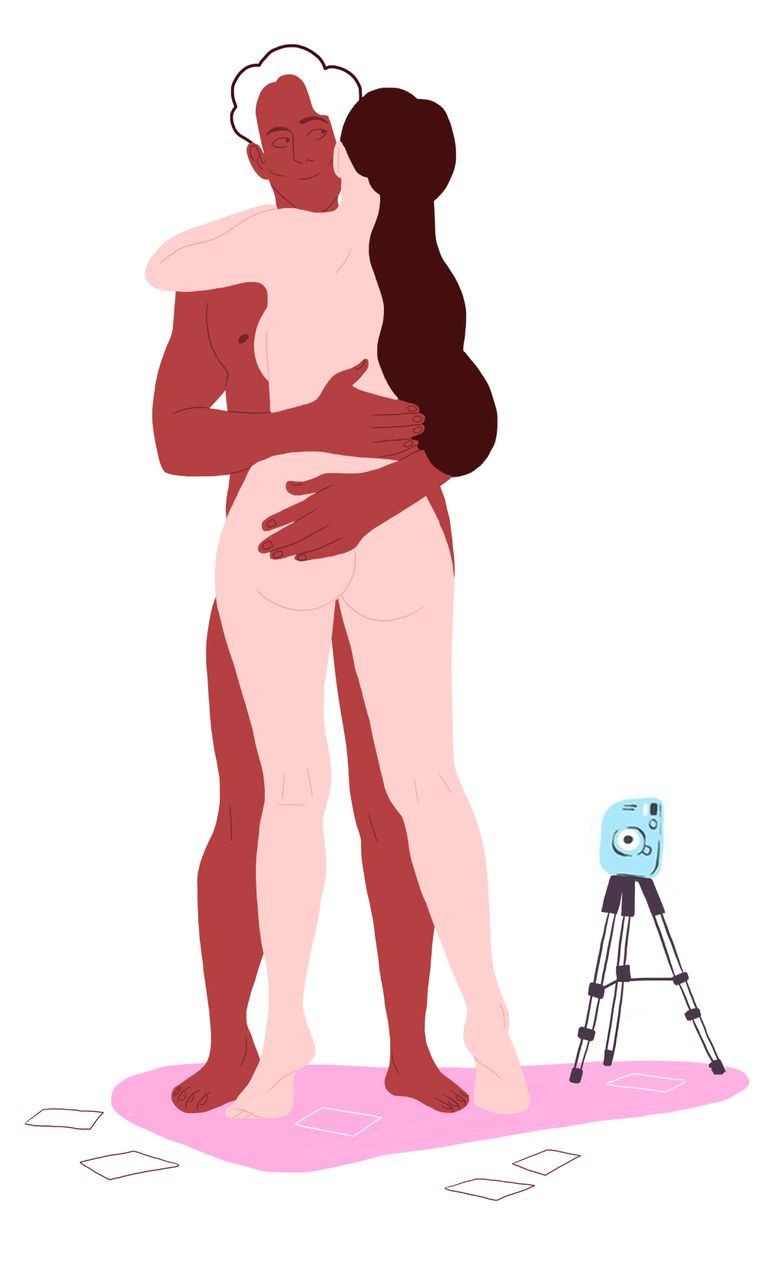 The 12 Days Craze
12 Days of Sexy is like an Advent calendar, but instead of mediocre chocolates, each little compartment is filled with a sexy toy, like a blindfold or a diamond-shaped vibrator (fancy!). Treat yourself every day, and then some.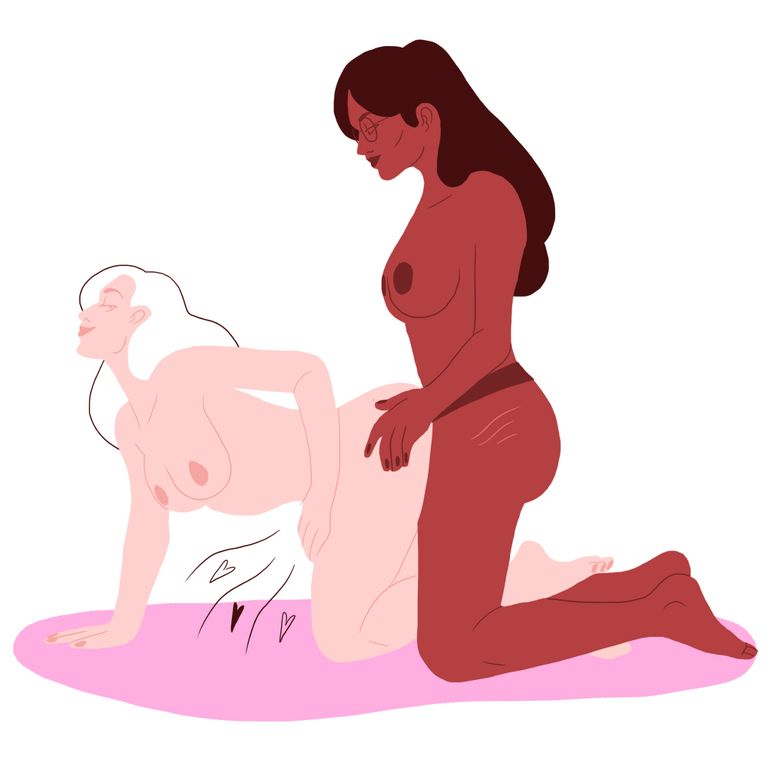 ADVERTISMENT - CONTINUE READING BELOW ↓
The Steam Press
Make shower sex workable with something to hang onto to get yourselves where you need to be. Press yourself tightly into the corner while they hang on to the handles, propping their foot up on the footrest to get in deep and close. Kind of like spooning while standing, but more intense. (If you accidentally leave the foot rest up, it's good for shaving your legs too).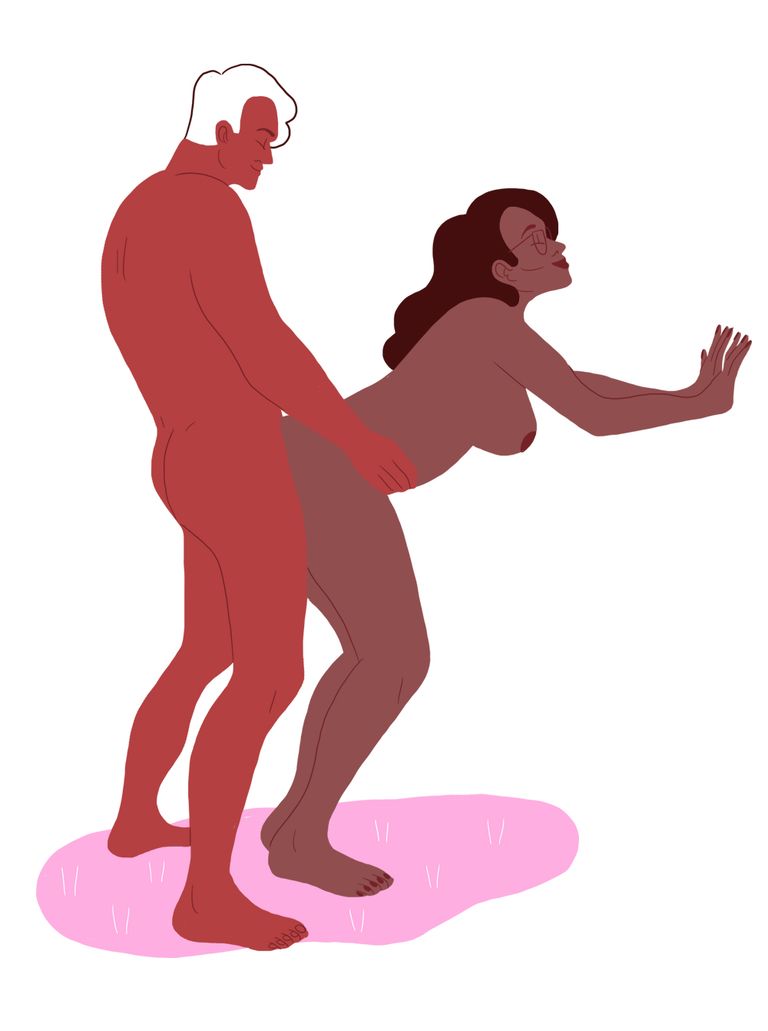 ADVERTISMENT - CONTINUE READING BELOW ↓
The Mixologist
Mix edible flavored lubes like a MFing lube artisan. For a coffee lover, try a trickle of salted caramel with mocha java leading up your thighs—instant caramel macchiato! For a morning toss, try pomegranate and cinnamon bun for a tart/sweet breakfast theme. Or create a makeshift appletini (lil' shot of vodka for them, followed by a dollop of candy apple on your boobs). Don't forget to return the favor, since this is supposedly a gift for them, after all.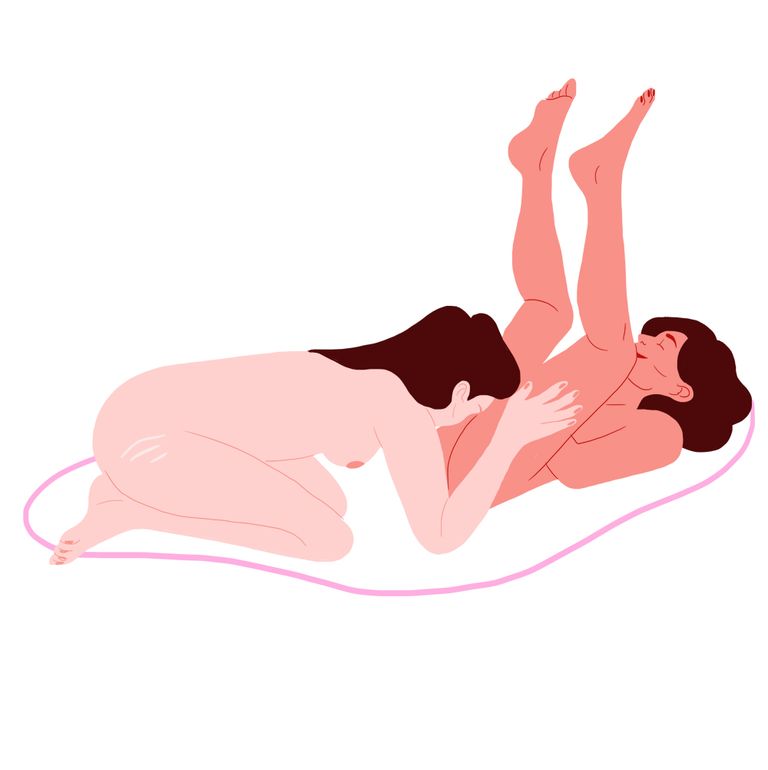 ADVERTISMENT - CONTINUE READING BELOW ↓
The Magic Of The Season
No matter what you or your partner have going on in their pants, there is fun to be had with a Wand vibrator. Most clit owners know the glory of the wand, but if your partner has a penis, let them in on its powers by having them stand at the edge of the bed, pressing the wand into the base of their shaft to create a Magical Vibrating Penis for you and some serious throbs for them.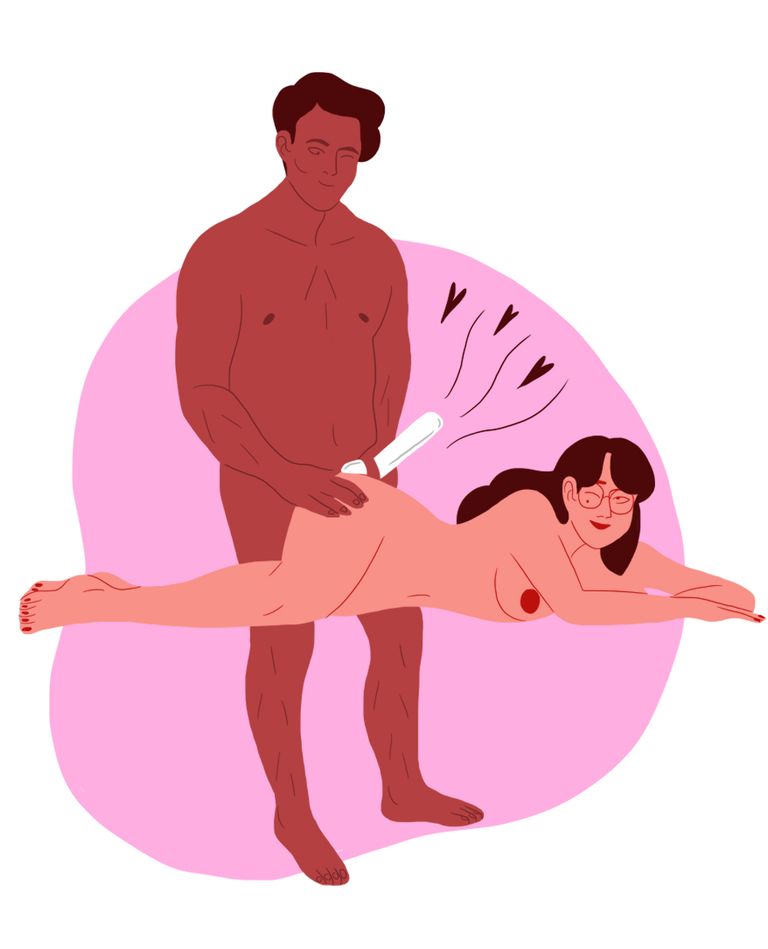 ADVERTISMENT - CONTINUE READING BELOW ↓
Holidays On Ice
For a pretty broad hint that you'd like to go Fifty Shades, spring for a big ol' box of toys. Test it out with one of you lying face down with your wrists bound via cuffs. Try a few flicks with the flogger and go from there. Pleasure/pain mixes work best, ie. ice followed by your warm mouth, or a smart smack, then a gentle caress. (If you're not feeling spendy, put together a starter BSDM kit with a spanking tool, blindfold, and soft restraints in a fancy box from the dollar store).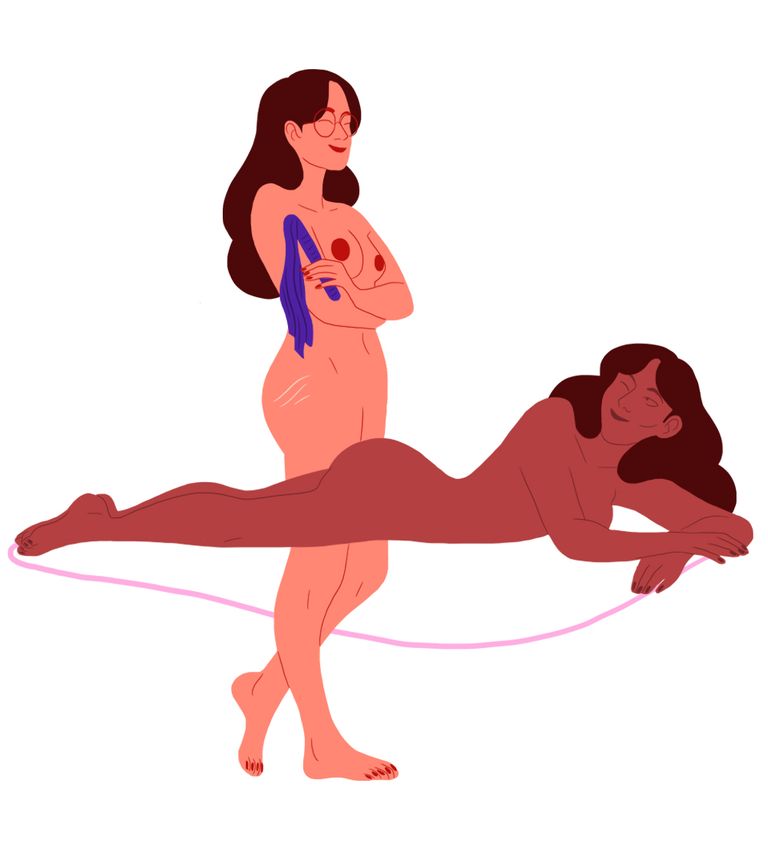 ADVERTISMENT - CONTINUE READING BELOW ↓
The Wet And Wild
If you like things wet (no further questions), get yourself a lush throw that lets you get as messy as you want and ensures no one gets left with the sad, cold wet spot. Pick a blanket side (velvet microfiber or satiny), then lube the hell out of each other. Seriously, drench yourselves 'til you can barely hang onto each other. Lie on top of your partner, chest to chest, and slide back and forth, trying to keep them inside you while rubbing your clit on their pelvic bone.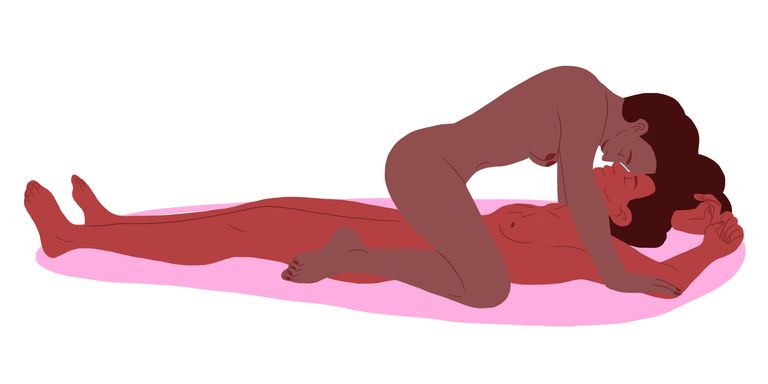 ADVERTISMENT - CONTINUE READING BELOW ↓
A Novel Evening
Pamper your sapiosexual with a sexy literary subscription box. Every three months a new box ships in a secret faux-book storage case (shhh!) and features five full-sized products centered around a theme. New subscribers start with "The Rendevouz" with its erotic story, bondage tape, bullet vibrator, blindfold, candles, and lube. Break out the blindfold, the bullet vibe, and let the plot thicken.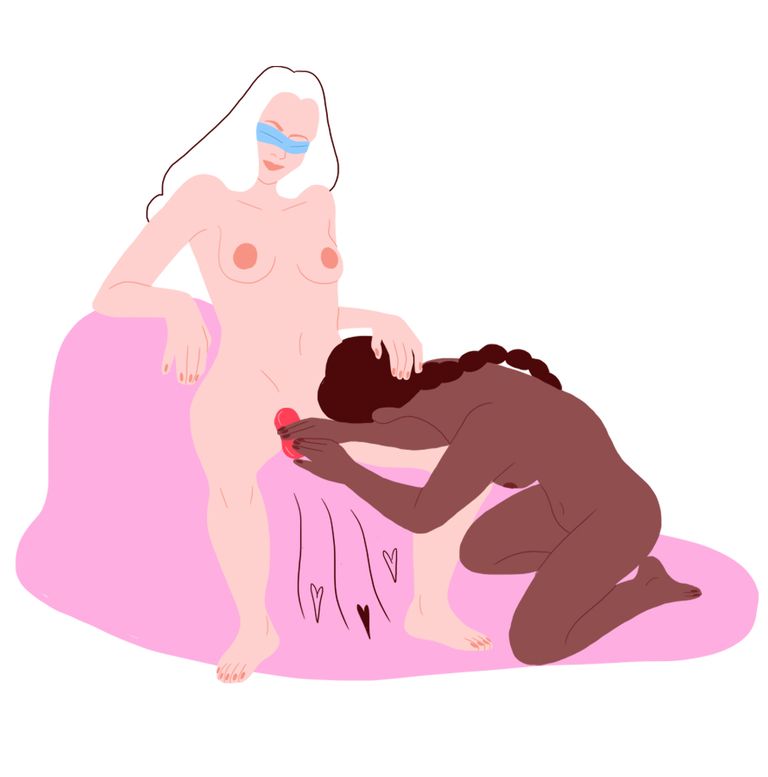 ADVERTISMENT - CONTINUE READING BELOW ↓
Lord Of The Ring
For a gift that's secretly for you too, give your favorite penis owner a luxe vibrating cock ring. It keeps them harder longer, for more explosive orgasms (and provides perfectly-placed clit vibrations for you.) Try a more grinding than thrusting missionary, so you can angle yourself them.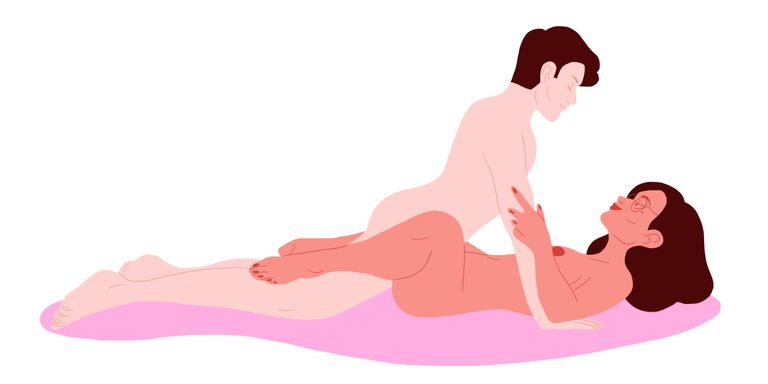 ADVERTISMENT - CONTINUE READING BELOW ↓
***
This article originally appeared on Cosmopolitan.com. Minor edits have been made by the Cosmo.ph editors.
EXPLORE COSMO