1. When he's not with you, he travels in packs. You have actually heard them call it a "wolf pack." Get it? Because they're cool like wolves and also because The Hangover was the most epic movie, bro.
2. He doesn't understand why you don't want to go to a basketball game. "It'll be such a good time, dude," he coaxes. "There'll be, like, Mike's girlfriend and pizza and beer."
3. He has a sex playlist. It probably has "Sexy Bitch" in it.
4. Anything you're doing can be turned into a drinking game. Did you know that you can even turn dinner into a drinking game? Where there's a will, there's a way, man.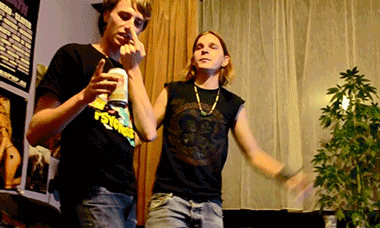 Continue reading below ↓
Recommended Videos
5. He likes mirrors more than you do. Or, like, reflective surfaces in general. Bro just wants to flex, man. Let a bro flex.
6. He'll pretend like he's fist-pumping ironically, but you know. Is a bro even a bro if a bro can't bro out on a dance floor?
7. He is defensive about his white V-necks. Yes, OK, they go with everything. Yes, OK, I can see how much you've "bulked up."
8. He gets thrown out of the bar to talk about it the next day. Epic story, bro.
9. He has a huge window in his bedroom but no curtains or blinds. He expects you to have sex with him here.
10. He wants to take you to drinking places on dates. Because nothing's as romantic as drinking vodka cruisers while munching down on oily sisig.
11. You've pregamed a date. With him. Before heading to the drinking place. 
12. The blender is always in the sink because he uses it for daily protein shakes. It sits there, day in and day out, filled with gloopy grey powder and water, serving some kind of larger Bro Purpose. "You wanna get huge, bro?" it whispers to him each morning. "You can get huge."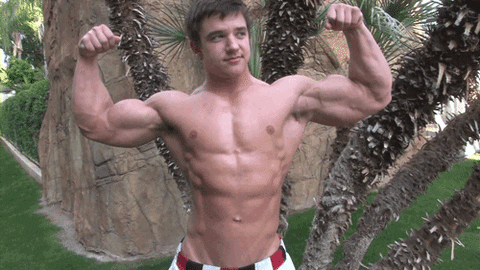 13. He will ask your advice on hair gels. You're not sure who knows more about it, actually.
14. You are a bro, he thinks. Which is super cute, except you will never have a deep and meaningful relationship with a human Livestrong bracelet.
***

This article originally appeared on Cosmopolitan.com. Minor edits have been made by the Cosmo.ph editors.