You wouldn't think that goofing off with your guy would make you fall harder for each other, but kidding around has surprisingly romantic side effects. "Inside jokes and playful behavior draw a couple together because they provide a quick emotional high," says relationship therapist Paul Coleman, PsyD, author of The Complete Idiot's Guide To Intimacy. "That high makes you feel excited about each other, strengthening your connection and keeping things fresh."
Of course, things won't stay fresh for long if you keep having the  same kind  of  fun over and over. Enter our list of creative, inane, and often highly-seductive activities. You might make some messes and shock a few strangers, but you'll both be too lovestruck to care.
1. Go commando together for the day (it'll be your ­little secret).
2. Ask him to lotion you up in the morning before work—just leave extra time for the inevitably lusty results.
3. Leave a sexy note in the shower that reads "Meet me back here after work."
4. Bake his fave childhood treat (ask his mom for the recipe).
5. Try to out-cheese each other with funny love notes, like, "Some bunny loves you."
6. Set up private Twitter pages, and post naughty messages to each other all day.
Continue reading below ↓
Recommended Videos
7. Hold a ticklefest in bed before going to sleep.
8. Buy outfits for each other. Then, wear them out that night.
9. Form senseless but fun road-trip traditions, like never not stopping at your local, 24-hour tapsilog haunt.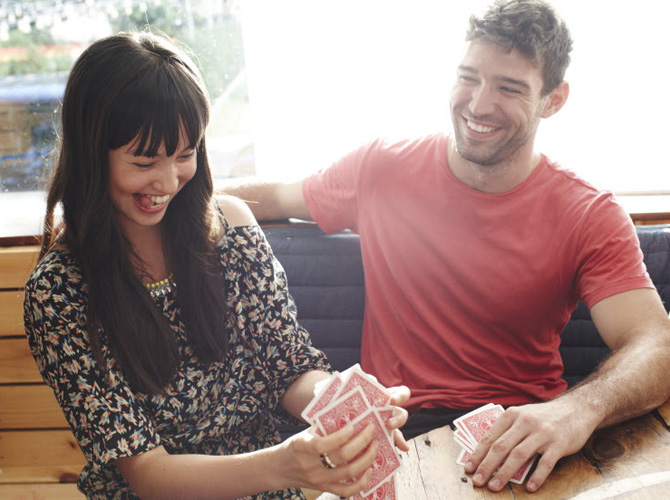 10. Play a game of strip poker from time to time.
11. Flash him when no one else is looking.
12. Try to throw as many clichéd song lyrics into your conversation as possible, like "You are the wind beneath my wings."
13. Text one word at a time to each other until you come up with a sentence.
14. Bake naughty-shaped cookies, using your bodies as ­inspiration.
15. Have food delivered to your place—for breakfast, lunch, and dinner.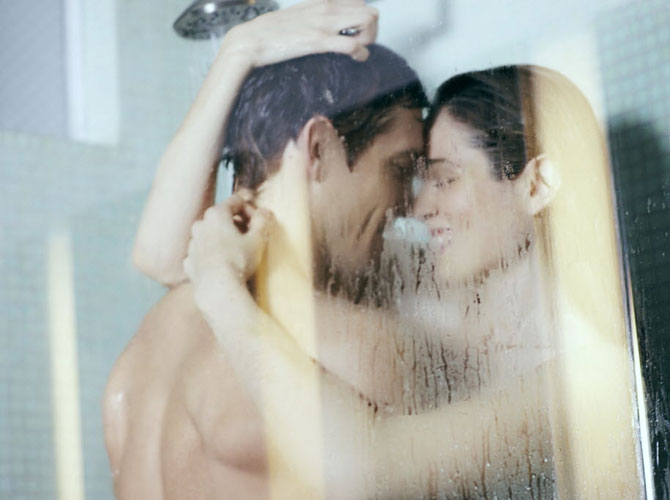 16. Take a shower together, doing everything for him, like washing his hair and scrubbing him all over—then trade off.
17. Do your laundry together, including the clothes on your backs.
18. Play one-on-one basketball, then feel each other up in the shower post-game.
19. Hide a fake tattoo on your body—like on your inner thigh—and challenge him to find it.
20. Flick your favorite photos of each other back and forth on your laptop's picture viewer.