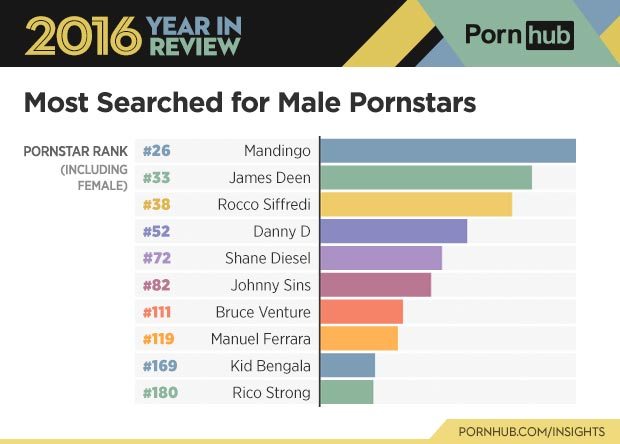 Pornhub has just released its annual Year in Review report, and it is full of fascinating tidbits about how the 23 billion individual worldwide visits paid to Pornhub in 2016 were spent. (They amounted to 4.6 billion hours of porn watched over the course of the year by an average of 64 million visitors per day. Damn.) The 25 most searched-for porn performers were all women, while no. 26, no. 33, no. 38, no. 52, no. 72, no. 82, no. 111, no. 119, no. 169, and no. 180 made up the 10 most searched-for dudes. Here they are, in some of their glory—for all of it, you'll have to search for yourself.
1. Mandingo
If 2016's most searched-for male porn performer looks more, well, sweet and cuddly than his title would suggest, that's because you haven't seen him perform. Born as Frederick Lamont—Fred Nice, the owner of the above Instagram account, is his manager—Mandingo chose his name from the 1957 novel and later film of the same name, according to his Pornhub bio (NSFW). His penis is purported to be 12 inches long.

2. James Deen
James Deen is the second most searched-for porn star, despite the fact that his fellow porn star and ex-girlfriend Stoya accused him of rape on Nov. 28, 2015, and several more women, both co-performers and past partners, came forward to share their stories of sexual assault, abuse, roughness, and disrespect of boundaries at Deen's hands. He had previously been lauded for his boy-next-door appeal. Let's find someone else to play that role in our collective fantasies.
3. Rocco Siffredi
Also called "the Italian Stallion," 52-year-old Italian-born Rocco Siffredi is a prolific porn performer, director, and producer who has starred in some 1,400 films. He's especially known for the rough sex in his movies, which some call violence—"but if you understand this sexuality, there is no violence," Siffredi has told the Daily Beast. "It's an interchange of pleasure, pain, and pressure. I don't like to fuck girls only with my dick; I use all the senses." Indeed.
4. Danny D.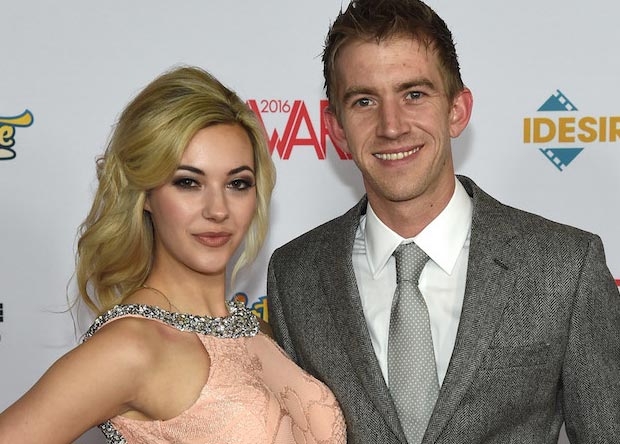 British porn star Danny D. has starred in pornos featuring everything from threesomes to reverse gang bangs (that's a SFW link), but he says his IRL tastes run closer to the middle of the road. "Porn sex isn't always the comfiest sex," he admitted in an interview with Fleshbot. "In my personal life, I love spoons and missionary—they're so underrated in porn. We hardly ever get to do them as they're seen as lazy positions, but personally I find they're the best to make the girls happy, which in turn, makes me blow my beans!" Points for enthusiasm!
5. Shane Diesel
Now 56, porn actor and director Shane Diesel didn't start performing in porn until he was 39. He'd had the opportunity before but, as he told Cosmopolitan.com in a 2014 interview, "My parents were still alive, and it didn't seem right." Diesel is a parent himself, and his son didn't find out that his dad was a porn actor until he was 24: "His girlfriend's parents were watching porn and saw me," Diesel told Cosmopolitan.com. "He wanted me to hook him up. But he's kind of young and immature, and I wouldn't want him to be dealing with the kinds of knuckleheads I deal with."
6. Johnny Sins
In addition to Pornhub, you can catch Johnny Sins on Instagram taking shirtless selfies, flexing, and hanging with his wife, porn performer Kissa Sins, with whom Sins performs often (Kissa has said that the only male actor she'll perform with is her husband). His social media persona may be outgoing but Sins insists he was very different as a kid: "I was very shy growing up," he's said. "I got laid pretty often, but nothing crazy. I never did anal before porn; I never had a threesome before porn."
7. Bruce Venture
Bruce Venture favors a suit and tie, hold the suit. He enjoys a good burger (NSFW). According to his (NSFW) Tumblr, he prefers sex in his personal life to porn sex but likes that on-camera sex "brings out a different side of me." Porn likes him too: He's won both the Best Male Newcomer Award from AVN and the New Stud Award from XRCO (again, NSFW).
8. Manuel Ferrara
French pornographic actor and director Manuel Ferrara began performing in porn in 1999, adding directing to his résumé four years later. The 41-year-old has won AVN's Male Performer of the Year four times, a sharp change in direction for a man who as a college student in France was studying to become a P.E. teacher.
9. Kid Bengala
The interests of popular Brazilian porn actor Kid Bengala (NSFW), whose birth name is Clóvis Basílio dos Santos, are not limited to porn. Active on Twitter, Facebook, and Instagram, the 62-year-old is a prolific poster of videos. If his social channels are any indication, in addition to the female form, he enjoys helicopter rides, fresh fruit, dancing, and dressing up as Santa Claus.
10. Rico Strong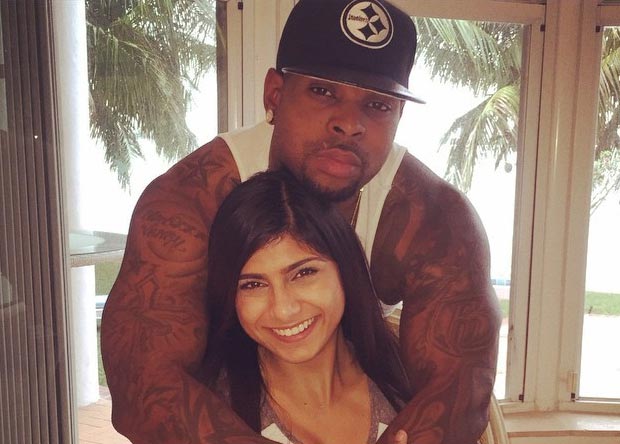 Perhaps you're thinking that being a dude in porn is all fun and games. The no. 10 most searched-for porn star Rico Strong (NSFW) is here to provide not only steamy scenes with such porn luminaries as Mia Khalifa and Casey Calvert, but also a cautionary tale about the dangers of erectile dysfunction drug abuse. As Vocativ reported, earlier this year, Strong took Caverject, an ED drug that's injected into the penis, and suffered an 18-hour-long boner that didn't go down until Strong was put under anesthesia and the blood was drained from his dick with needles. Luckily, his story seems to have had a happy ending: "I can walk, I'm not dying, my dick is fine," he wrote on Instagram after the procedure. 
Follow Hayley on Twitter.
***
This article originally appeared on Cosmopolitan.com. Minor edits have been made by the Cosmo.ph editors.
Continue reading below ↓
Recommended Videos