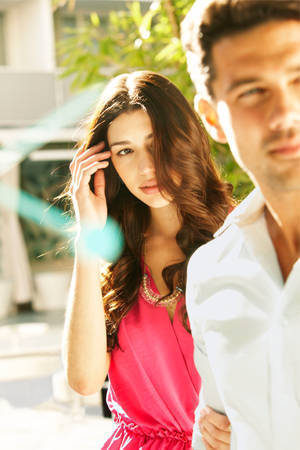 Truth be told, we respect your need for privacy. But sometimes, you have to give in to our need for details. Trusting us with certain info about your life is integral to keeping the peace. That's why having small talks about these matters will save you trouble in the long run.

1. Your Past

Whatever we learn about your past shouldn't change our opinion of you. It's better to give us time to accept you for who you are, rather than surprise us with the added sting of not knowing in the first place. "My ex didn't tell me that his last girlfriend broke up with him because he cheated on her. He said he was afraid he'd lose me," shares Monique, 23. "Well, he definitely did."     

2. Your True Feelings About Us

Even if you're not exactly sure of how you feel about us, it's still better to be upfront than to spew BS. "From the get-go, my boyfriend was open with me about his fear of long-term commitment, even though he said he loved me," recounts Charm, 26. "At least, I knew where I stood with him."

3. When We're Wrong About Something

Women are firm believers that a true mark of a strong relationship is how well you handle conflict resolution. Keep in mind that what you say is equally as important as how you say it. "My boyfriend always tells me when he thinks I handled a situation wrongly," shares Jas, 23. "While it still makes me a bit pikon, I know I'd rather hear it from him." In the end, we know we're tough enough to handle the truth.    

4. The Other Women In Your Life

Casually dropping stories about how you bonded with your girl friends back in college should clue us in on where exactly they stand in your life. "The guy I'm seeing now sat me down and explained that he wasn't attracted to any of his close girl friends and loved them like sisters. I super appreciated his effort to make me feel at ease," says Donna, 22.
Continue reading below ↓
Recommended Videos