Whether you're working on your tan at the beach or too tired to deal with the heat outside, a good book is your best time-killer this summer. Here are six titles that will aid you in wading through this burning season. Prepare for the sweat, Cosmo Girls!
Editor's Note: Since some of the book covers made us super dyahe to read them in public, we highly recommend reading the digital versions. LOL!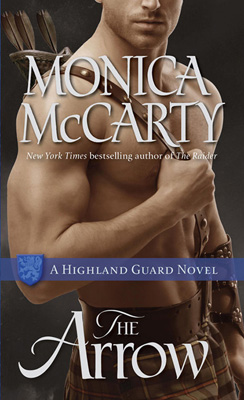 The Arrow by Monica McCarty
For: Channeling your inner damsel in distress

The author uses the turmoil of 14th Century Scotland as the backdrop for a game of power, passion, and seduction. After infamous warrior Gregor "Arrow" MacGregor saves the teenage Cate from the pillaging of her village, the handsome marksman embarks on a journey towards war. When he finally returns, Cate is all grown up and she's determined to turn her savior into her lover. Filled from page to page with both action and raw romantic tension, it's an epic, sweat-inducing read that you won't want to let go of. 

Quote it: "Sunlight blazed behind him like a halo, bathing his tawny hair in golden light. His nose was straight and strong; his jaw firm, lightly clefted, and not too square; his cheeks high and sculpted; and his mouth...his mouth was wide and full of sin. His eyes were light in color—blue or green she could not tell—set below brows arched like the wings of a raven. There wasn't one part of him, not one bone or one inch of golden skin that had not been put in exactly the right position. Dear Lord, he wasn't a man, he was an angel."
Continue reading below ↓
Recommended Videos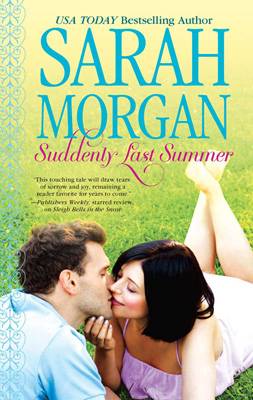 Suddenly Last Summer by Sarah Morgan
For: Fantasizing about that steamy summer fling

Elise is a French chef trying to make it in the restaurant industry. But just like any professional, she has those days when things just aren't going her way. To top it off, she has a new café opening and a lustful distraction in the form of the ambitious surgeon Sean, a man she spent a hot summer with the year before. Sean, on the other hand, is juggling some familial guilt born from leaving his rural life in the past and looks to Elise for a quixotic escape. Despite their differences, their undeniable chemistry forces Sean to confront the fact that they might be the perfect marriage of flavors.

Quote it: "Sean is very sexy. We are two adults who chose to spend a night together. We are both single. Why would it feel awkward?" It had been her idea of the perfect night. No ties. No complications. A decision she'd made with her head, not her heart. Never again would she allow her heart to be engaged. No risks. No mistakes."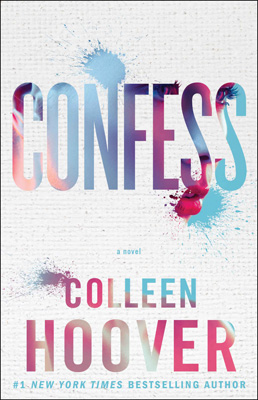 Confess by Colleen Hoover
For: Warm, windless nights when you're in need of some mystery

The young Auburn Reed is kind of sucking at life. In search of a job, her hunt leads her to an art gallery. And instead of landing some work, she becomes infatuated with Owen Gentry, a strange yet seductive artist. But when Owen's mired past threatens to destroy their relationship, Auburn asks him to confess his demons, even if it ruins what they've already got going for them.

Quote it: "Selflessness. It should be the basis of every relationship. If a person truly cares about you, they'll get more pleasure from the way they make you feel, rather than the way you make them feel."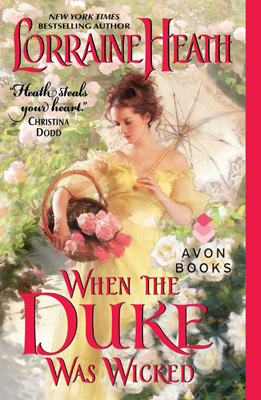 When the Duke Was Wicked by Lorraine Heath
For: Prepping the heart for the sanctity of marriage

Lady Grace Mabry has quite a problem. Due to her wealth, she can no longer distinguish a sincere suitor from the more money-hungry bastards that litter her social circle. She enlists the help of her childhood friend, the Duke of Lovingdon, to find her a suitable match. But what happens when the very woman who needs his specialties corrupts the matchmaker's hidden desires?

Quote it: "It was much less frustrating being the pursued rather than the pursuer."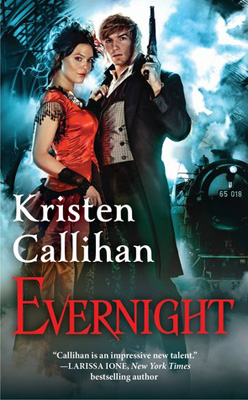 Evernight by Kristen Callihan
For: When you feel that tingling bite of the adventure bug
Will Thorne is a flawless assassin–his work clean and on-point. But when he meets his latest target, the enigmatic Holly Evernight, the object of murder suddenly becomes his object of desire.

Quote it: "Before he could say a word, she moved closer and pressed her smooth palm to his scar. He nearly swooned. Clutching the chair at his side, Will swayed into her space, lured by the luscious heat and pleasure that she gave him with that simple touch. A moan escaped him."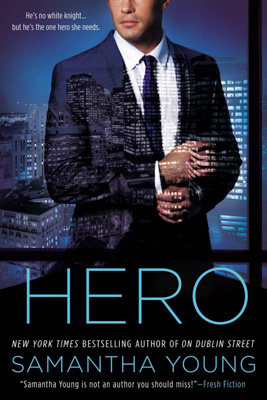 Hero by Samantha Young
For: That moment you're in need of a chance meeting with a beautiful stranger

The life of Alexa Holland comes crashing down when she learns that her father–a man she always looked up to as her hero–had another estranged family. As she tries to put the pieces of her fragmented self back together, she meets Caine, a man who was also affected by her father's misguided decisions.

Quote it: "And then quite abruptly Caine whipped around and marched back toward me. Features etched with determination, he yanked me roughly to him and crushed his mouth down over mine. I made a noise of surprise in the back of my throat before my instincts took over. I couldn't help sinking into his kiss. When he finally let me go we were both breathing hard. Caine smoothed his thumb over my cheek, his eyes still dark with passion and anger."
Follow Anton on Instagram.
RELATED:
8 Erotic Books To Steam Up Your Lonely Nights