It's no secret that porn is an exaggeration of what actually goes on in the bedroom. For most of us, the reality is that sex is simultaneously awkward and pleasurable, but a hell of a lot of fun.

But let's face it ladies, those outrageous video romps your man wanks off to when you aren't around are hard to live up to–or even reenact.

That, however, doesn't mean that there aren't some practical tips to be plucked from pornographic videos. Here's a list of seven. And when stripped of the notion that these are insights only to be used in lovemaking, they're actually very much applicable to real life as well.

Viewing racy outings is not exclusive to the male species. Don't think of porn as your worst enemy, but rather a manual of what (and what not, mostly what not) to do. Of course, we're sure your partner will understand that gangbangs and bukkakes are off the table. 
LESSON #1: SOUND IS JUST AS IMPORTANT AS SIGHT
"When you bone, don't forget to moan," said no one ever. We just made that up. But that doesn't make it any less appealing. And although the moans in porn are obviously amplified for added effect, there's a reason they're in the script (so to speak) to begin with.

According to an article in menshealth.com, the right hemisphere of our brain–also called the "God" area of the brain­–is stimulated during orgasm. When this part of our noggin is tickled, it can lead to religious or spiritual experiences. So when you're splayed out, wailing "Oh God" or "Jesus Christ" as you're about to come, it sends your man's ego to the high heavens.

Plus, silent sex is a snore and we'd gladly grunt like cavemen if you asked us to.
Continue reading below ↓
Recommended Videos

LESSON #2: AN OVERT SENSE OF CONFIDENCE IS KEY
Save for Japanese porno, where the women are usually submissive­, most female porn stars dominate the scenario. They're aggressive. They're take-charge. They're in control. They're stripped of insecurities, allowing them to showcase their full sexual potential.
LESSON #3: ROLE REVERSALS ARE ESSENTIAL
In BDSM fantasies especially, one partner is the dominant and one is the submissive; one is the giver of pain (or pleasure) and one is the receiver; one is the spanker, the other the spanked. Just no strap-ons, please!

In real life sex, this can be applied in a more pragmatic form by deciding on who takes the lead. Do you let your beau dictate the positions and how hard he should thrust? Or should it be you who straddles him like a pony-without-a-choice? Why not switch hats from time to time, because as porn will also teach you…
LESSON #4: EXPERIMENTATION = ADDED FLAVOR
Experimenting just doesn't mean trying out all the positions in the Kama Sutra. The ability to explore our sexual capabilities and possibilities is the magic behind our animal urges.

Try kinky costumes to heighten the foreplay. Use edibles in a sensual manner to amp up your pre-game. Or even get sneaky by having a quickie in public.

Experimenting in the bedroom shouldn't be a fear-filled experience. It's not like you're going to be asking him to put manoy in some weird body orifice you've never tried out before…unless, of course, you're into that sort of thing.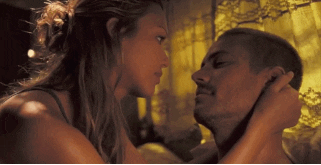 LESSON #5: SWITCH THE TONE OF THINGS FROM TIME TO TIME
Scroll through any porn hub and you'll see that there's something for everyone. There's BBW (Big Breasted Woman) for boys with mommy issues, POV (Point of View) for the voyeuristic masturbators, Hardcore for the rough-and-tumble types, and there's even a company called X-Art, which has become famous at crafting sex videos with ethereal cinematography for a softer, more romantic product. The lesson to be learned here is that your man wants it more ways than one, and maybe you do, too. One night you guys can be sweet to the touch, mixing soft caresses with feathery touches. And on another evening, be more in-your-face, assertive, and maybe even pull his hair. Although vanilla sex is better than no sex at all, don't you want your ice cream with all the extra toppings?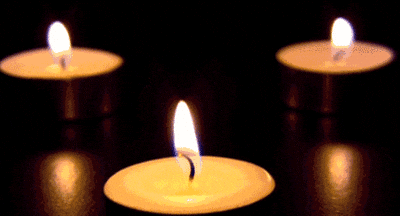 LESSON #6: THERE'S MUCH TO BE SAID ABOUT THE ABSENCE OF ROMANCE
It can be a boner killer sometimes. If porn has taught us anything, it's that saturation can lead to numbness. Being addicted to porn can distract from the real thing. If you've seen the movie Don Jon (it stars JGL, so we're assuming most of you have), the titular character is your typical porn addict. Don't be afraid to approach your lover in a romantic manner when it comes to sexual intercourse. Candle-lit rooms, bubble baths, and a little champagne pre-coitus: sounds like a party!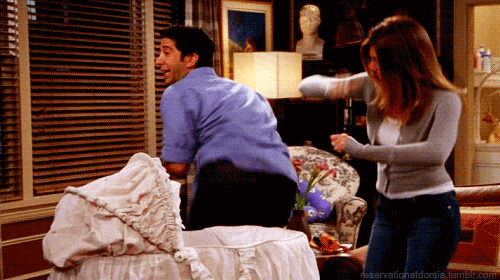 LESSON #7: LET YOURSELF GO AND HAVE FUN
To be playful when it comes to intimate activities is to submit to total abandon. Although pornography is a business mired in controversy, your man watches it to let loose. To have fun. To relax. If sex can't be fun, then there's no point in taking a trip to pound town. Then sadly, we'd all just have to settle for watching porn to sate our primal cravings.
***
RELATED:
12 Things Porn Got Extremely Wrong
Female-Friendly Porn You Never Knew Existed
Expectations vs. Reality: Watching Porn As A Couple