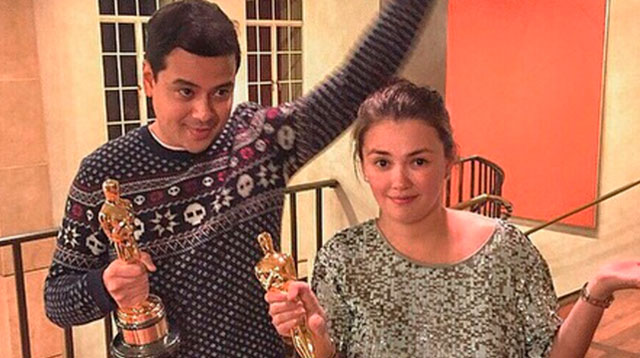 Instagram/iamangelicap
If you think you're the only one having difficulties when it comes to dating, remember that celebrities—no matter how famous they are—have struggles in this department, too. Here are some of them:
They're always under the limelight.
Whether they're on a date or going out of town, everybody's eyes are on them—they have NO privacy at all.
And people gossip about their private problems before they can find time to discuss their own issues themselves.
Sometimes, complete strangers will even speculate over the cause of the alleged breakup, makeup, or LQ even though there's really nothing to talk about in the first place. 
The smallest things are taken out of context.
So what if Actor A and Actress B were seen together? Celebrities are allowed to be just friends with each other, too.
They barely have time to see each other.
…unless they work together. Thanks to their busy schedules, they have to make a way to spend some quality time together.
They get bashed online.
Some people are just so quick to judge when they don't even know the whole story. Some stars actually get a lot of hate and threats for being themselves.
Even after breaking up, they still have to be professional around each other.
Especially if you two are a strong love team who just didn't work out well in real life.

There's paparazzi everywhere.
Going to the mall hand in hand can stir up a big fuss especially if you have not yet gone public about your relationship.
They have to prolong telling the public that they're already together
...or that they have just broken up. Either way, it sucks not to be able to express your true feelings.
The next time you feel like you and your man are going through a rough patch, be glad for the little things. Be thankful that the whole country isn't judging your every move and that you don't have to force yourself to make nice with your ex just because you have a show or a movie together. Enjoy every minute you can spend with your man at the mall or going to the movies without everyone making such a big deal out of it. Appreciate that you can just be yourselves in public. No cameras. Just you and your loved one. 
This story originally appeared on Femalenetwork.com.
* Minor edits have been made by the Cosmo.ph editors.