Halloween can be one hot holiday. With kinky cosplaying, loads of parties, and the scent of malevolence in the air, stripping away that sexy minion costume you have on should be as easy as saying, "trick or treat." But why have one or the other when you can have both?

Speaking of tricks and treats, there are more ways to spice up All Hallows' Eve apart from barely-there outfits. Listed below are some suggestions for channeling your inner beast in this time of ghouls and gals. With these, you and your man are sure to rest in please!

1. TRICK: Scare each other with a horror flick.
There's nothing like a dose of fear to amp up the need to get close to your man. In lieu of partying the night away in uncomfortable costumes, why not pop in some classic horror flicks to set the tone? Play on his machismo instincts of wanting to protect you by provoking him with haunts, demons, and serial killers. Turn off the lights, get snug on the couch, and hopefully all the shocks yield less horrific results in the form of sexytime.

2. TRICK: Role-play in the bedroom.
What you'll need: leather artillery in the form of a corset, thigh-high boots, and some whips and chains. Depending on your preference, either tie your lover up (or have him strap you down) and pretend to be the dominatrix diva (or submissive honey) of your Fifty Shades fantasies. Your secret Halloween trick: ~*~tolerable~*~ pain as pleasure!

3. TREAT: Wear candy undies.
Continue reading below ↓
Recommended Videos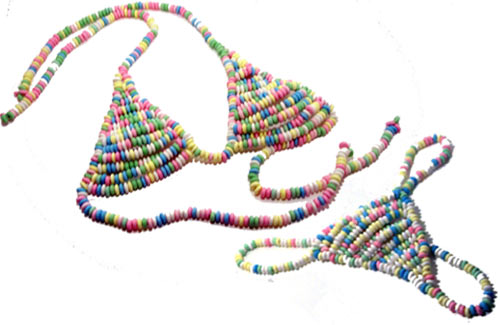 Step 1: string together some sweet candy for a makeshift g-string. Step 2: let your partner enjoy every last bit of it!

4. Reenact a scene from a scary movie.
If you're familiar with Norman Bates of Psycho infamy, you're well aware of the rundown motel he operated–grimy, creepy, and perfect for salacious acts of lust. Find something in the same vein, check in, and have crazy-good sex of monstrous proportions. Just don't forget to bolt the locks and check for stray peepholes.

5. TREAT: Moan with abandon.
If moaning isn't already a part of your pretend-the-sex-is-awesome repertoire of moves, throw your beau a bone this Halloween and howl like there's a full moon. It will boost his ego and make him feel like a kid with an extra bag of candy.

6. TREAT: MOMOL inside a costume.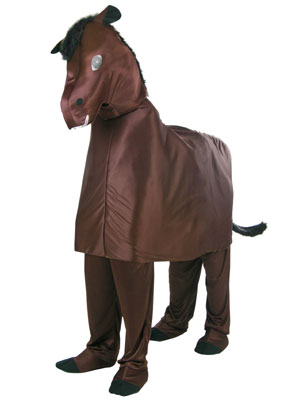 Yes, you read right. Why not go for a tandem costume this year, where you and your boy toy can share so much personal space that PDA will not be a problem? You could go for a generic horse: him as the hind legs, you in the front, and he can grind you doggy style. Or come as Siamese twins from the circus–your hidden hands ready for some hanky-panky. The options, really, are infinite. Just don't curtail your imagination. That's the secret for a hot Halloween!

Follow Anton on Instagram.