To an outsider scrolling through wedding photos on Facebook, weddings look absolutely magical. Those flawless faces, those impeccable gowns, those expertly composed couple shots with just the right amount of bokeh to set hearts aflutter—they all make you want to grab your own groom and get married, like, tomorrow.
Turns out, those picture-perfect weddings may be just that: perfect in pictures. Here, Pinay brides reveal what they regret about their own nuptials, from coordinator conundrums to wedding gown gripes. Read about their behind-the-scenes struggles below so you—and that groom you grab—won't be making the same mistakes.
Don't scrimp on vital suppliers. With the mistakes an inexperienced one makes, you'll end up wishing you had splurged instead.
"I made the bad decision of choosing a noob on-the-day coordinator. They were unorganized, did not follow my instructions, didn't follow the timeline, and weren't able to make sound last-minute decisions. The reception was a complete disaster because they weren't able adjust to following the delay of the ceremony. The hosts ended up announcing the newlyweds' entrance to the hall while we were still in the middle of the photo shoot! And in all the chaos, the groom's immediate family ended up without a table; they were standing for a good 10 minutes while everyone else was already eating. My mother-in-law was completely mad. Oh, and we ended up paying an additional P8,000 for extending our use of the venue.
Continue reading below ↓
Recommended Videos
I'm a bit teary-eyed just remembering the disaster that was our wedding." –JC, 30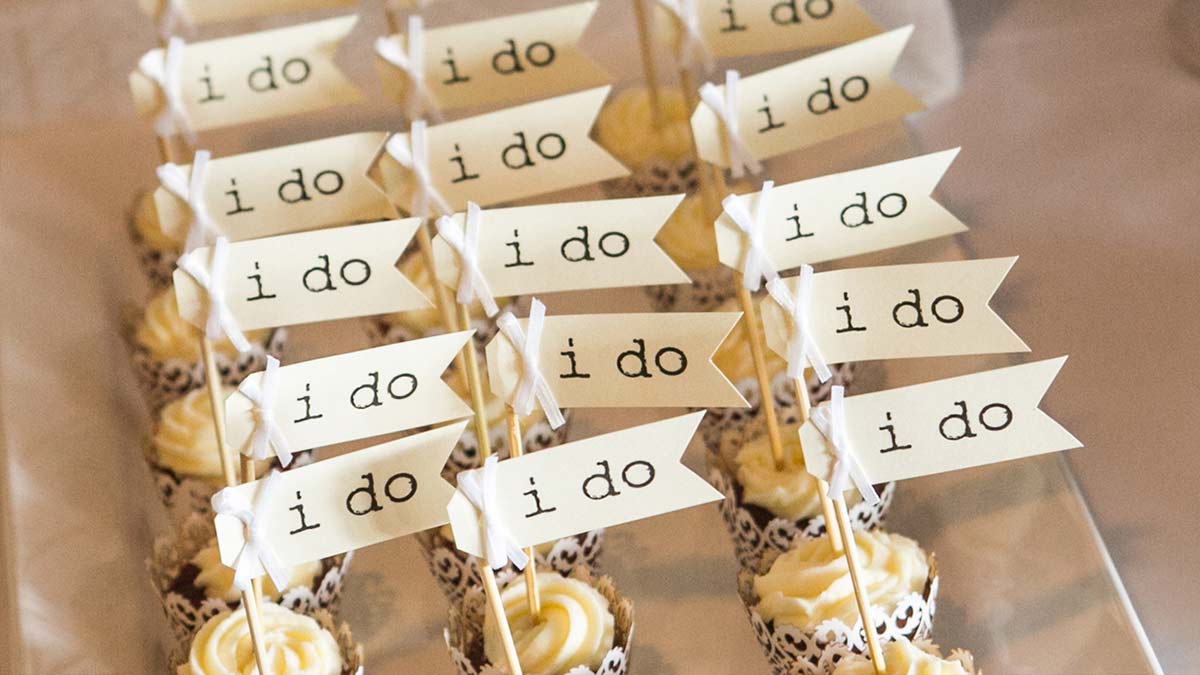 Hire a supplier who understands your needs and won't be winging it with, say, mortifying off-script spiels.
"I am what they call a 'budgetarian' bride: I tried to look for the best deals with the best quality. However, I wanted to get my husband involved in the planning, so I told him to recommend a host since he is in the marketing/events field. He booked someone he used to work with regularly, at a fee that was three times our budget for our accommodations. But in my desire to let him be part of the planning, I said yes.
We met with the host to discuss the program and specifically said there would be no speeches from the parents or relatives because our families are shy. But when technical problems arose, guess what the host did? She asked our parents, siblings, principal sponsors, and titas to speak.
It was awkward. My husband kept on apologizing to me during the whole thing, but what else could we do?" –Mae, 31
If you really must scrimp and are asking friends and family to pitch in with their services, make sure your expectations are still crystal clear.
"My husband and I worked with a really tight budget and we initially planned on a very intimate wedding, but from 10 guests, it went up to 100 on the day of the wedding. Since it was initially supposed to be just a simple wedding, we just asked my husband's photographer cousin to take our photos. But he got so drunk the night before and misunderstood the arrangement, so he came late.
The photo sessions started after the wedding ceremony. I don't have any photos of me and my entourage at the ceremony at all. I wish we had at least captured our son and daughter as they walked down the aisle." –Sunshine, 30
When supplier shit hits the fan, make sure you're surrounded by people you can count on who will tell you, in all honesty, that your makeup is runny.
"I chose my on-the-day coordinator as they also offered organizing services on top of their floral arrangement services. It was a good bundle and it fit our budget.
When the day came, I was disappointed as their team arrived an hour after all the suppliers had arrived. My family had to assist me during the photo shoot as the bridal assistant assigned to me was very unattentive. Their team also failed to ensure that the wedding procession was on time. Then after the wedding ceremony, my mascara was all runny from crying, yet the bridal assistant assured me that I looked fine—good thing my makeup artist and my sister insisted on fixing my makeup. Finally, once we got to the reception, their team feasted at a table and never assisted me or the host during the program. I had to cue the host, who thankfully was a good friend of mine, myself." –Florence, 33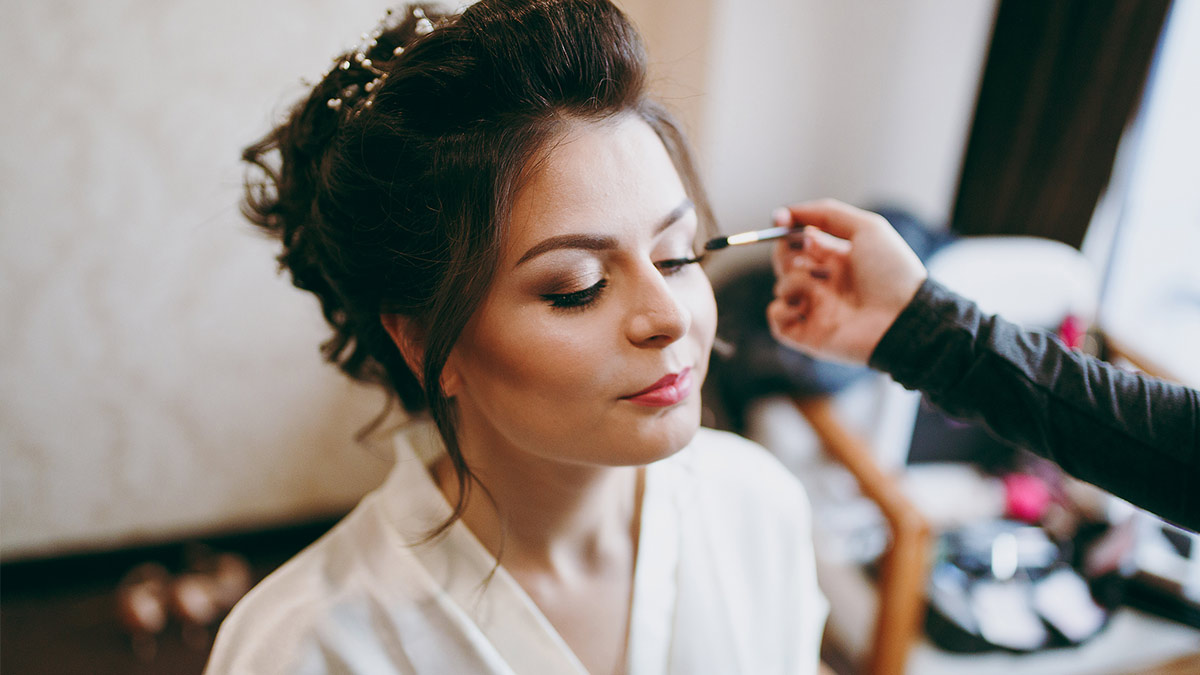 Before even booking a supplier, do your research—and we don't mean just reading online praise.
"My entourage gown supplier was a disaster. I knew of her from wedding pictures of acquaintances and friends and read very good reviews online, but she turned out to have very poor work ethic, a mere designer who did not know or care to know the ins and outs of sewing.
The gowns, which were fully delivered just days before the wedding, showed glaring defects even from afar: The slits and hems were poorly done, the tailoring was off, and she took liberties with the pegs I sent her instead of following them. My entourage had to adjust their dresses themselves on the day, and my wedding gown supplier even had to assist with the repairs on some entourage gowns.
I learned that it is important to seek feedback from friends who have done business with your potential suppliers. I also learned that some known designers really have poor client care and work ethic, but you only learn this when you ask around—or in my case, by going through so much stress." –Mich, 32
It's not enough that a friend vouches for a service, so don't get too complacent—or else you'll end up with beadwork that you didn't ask for.
"I decided to save a little on my gown, my husband's suit, and our entourage's attire. There are a lot of local bridal shops whose works are good yet affordable, so I chose the one my friend had gotten since I loved her wedding gown.
Unfortunately, I wasn't as lucky as she was. They delivered my entourage's gowns on the eve of my wedding, while I got my gown and my mother's dress at 10 a.m. on my wedding day. (My wedding was scheduled at 2 p.m.) They also brought a different dress for my mother because they weren't able to finish what should've been her dress. Mine also looked different from the design I gave them because they added beadwork that I didn't ask for." –Kitty, 28
Better have a back-up plan in case of emergencies, i.e. a gown you can't wear because it does not fit AT ALL.
"I discovered that my gown—made by one of the city's highest-paid designers—didn't fit me! On our wedding day! It's bad enough that he didn't follow the style that I wanted, but I couldn't zip the gown from my waist up at all. Lucky for me, my instincts didn't let me down as I had gotten a backup gown the day before the wedding. That cheap RTW gown saved my ass!
Learned my lesson the hard way: Know your suppliers first before you book them! Just because their name and reputation sounds fancy or pricey doesn't mean that they're the best. Do your research. Ask your married friends. Lastly, ALWAYS HAVE A BACKUP PLAN.
P.S.: I got my money back in full. I wish I had sued, though!" –J, 24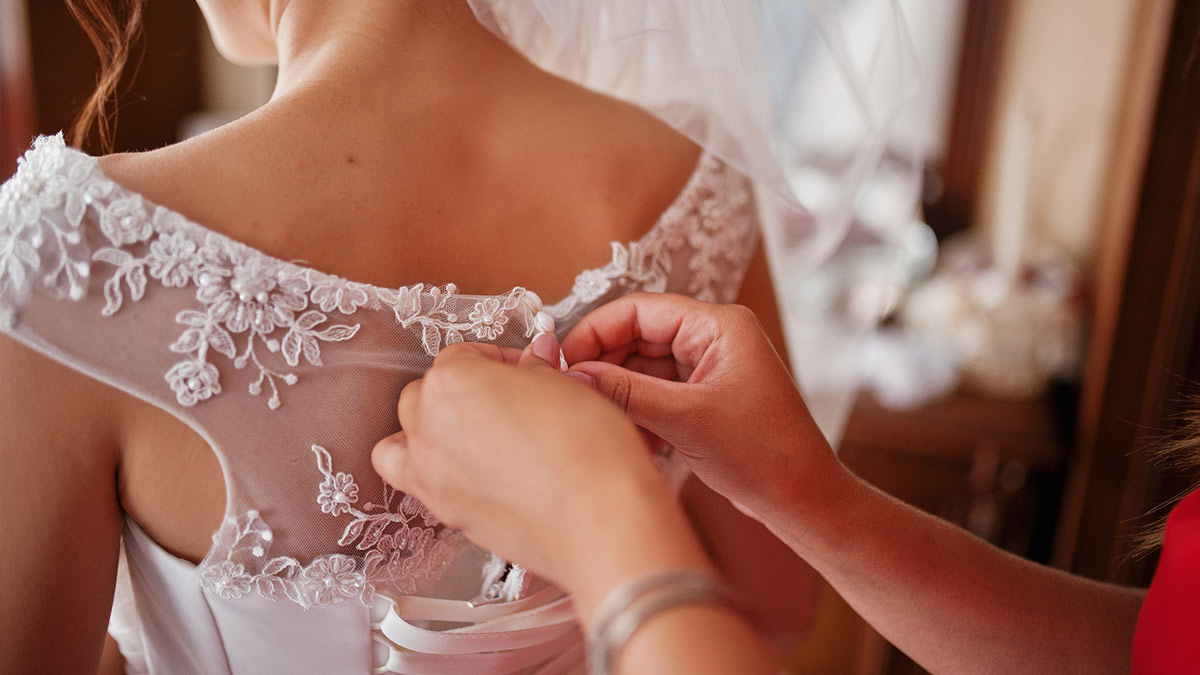 As a general rule, pay significant attention to the gown. It's going to be immortalized in photos, and any defects will mock you each time you look at them.
"I got my bridal gown from a small shop in Manila and paid P30,000 for it. I didn't try it out because I got it just a day before my wedding, and I followed the advice of older people who say, 'Wag mong isukat; 'di matutuloy ang kasal!'
On the day of the wedding, my worst fears about the gown came true when I discovered that it was ill-fitting and bulky at the waist, making me look pregnant. I got even more shocked when I saw the underside of the dress: Instead of a petticoat to puff up the skirt, they used this thick kind of paper! I ended up cutting the paper underneath and kept my hands in front to cover my tummy during the wedding. But I still ended up getting comments that I looked pregnant.
Looking at the photos now, I did look pregnant." –Gee, 28
Obviously, you'll want to look back on those memories for years to come, so milk the photographers for all they're worth.
"I enjoyed my wedding very much (I should, because I DIY-ed most of it), but my one regret is focusing too much on how the day itself would turn out and not on the elements that would help me remember the day. If I could do things differently, I would have given the photographer a shot list of photos I wanted outside of the usual (like photos with cousins I grew up with, and a photo of both families together), and I would have made more time for us to mingle with our guests so they could have more candid and casual photos with us.
I realize now that while it's important that everything goes smoothly on the day itself, it's equally important to make sure we have things that will help us remember just how awesome that day was, no matter how many years go by." –Ingrid, 35
It's not a mortal sin to forgo the SDE—your guests just witnessed the wedding with their own eyes, after all!
"After my wedding, once I had reviewed the expenses and the photographer's output, I realized this: SDE (same-day edit) videos and photo slideshows are totally unnecessary. Everyone just witnessed your wedding firsthand, so there's no point in rushing your documentation crew to produce videos and photos for you to show at your reception. It takes time away from them capturing all the beautiful, candid moments as they happen. It makes more sense to give them more time to craft a well-composed recap video or photo slideshow as memorabilia." –Marga, 32
While on the subject of photos, look around you—the place could be brimming with photo opportunities you'll regret not grabbing later on.
"If there's one thing I regret about my wedding, it's not being able to maximize the venue where we had our wedding preps. The photos and videos of our wedding preps were limited to the rooms, the corridor, and the lobby. It would have been nice to have used the pool area, the garden, and the staircase, among others. I don't know if it was due to the lack of time or coordination on the part of our contact at the venue, but if I could do over that part of my wedding, I would. It was a shame that we spent so much money on the rooms yet we didn't get to maximize the venue." –Twinkle, 34
In sum, do your supplier research, splurge on the essentials, and while the wedding day lasts for only 24 hours, the photos last FOREVER.
"I feel like I'm not supposed to complain about my wedding because it's supposed to be a 'magical' day, but I'm sharing things I wish I knew before planning my wedding:
1. Get a wedding organizer. With all that is going on around you on the day of the wedding, trying to be both the bride and the organizer is NOT a good idea.
2. Good reviews don't always mean good service. We got a well-known florist, but they arrived late, delivered the flowers to the wrong location, used floral arrangements different from what we had agreed on, and for a "carpet," used some shiny cloth that ended up making people slip.
3. Figure out where you can splurge, and where you can save. Make a list of your priorities, and a list of things you can save on, like bridal shoes. (I thought I needed two pairs. I was wrong).
4. It's just money; you'll earn it back. You will never strictly stick to the budget you first projected, so let it go. At the end of the day, if you aren't satisfied because you cut corners, you'll end up regretting it.
5. Give ample time for photos. Don't be too stressed that the pre- and post-wedding photo shoot is taking too long. It is YOUR day. Your guests will be okay enjoying the cocktails." –Cris, 32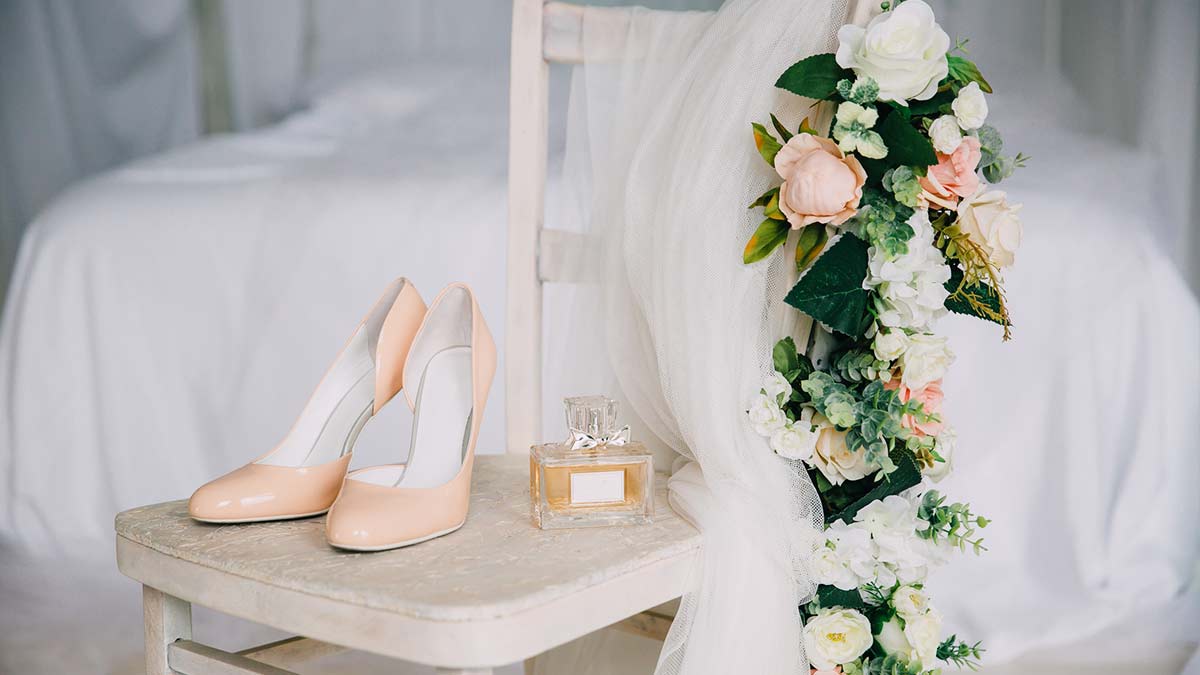 This one's pretty basic, but make sure you've got your hotel room sorted for your first night as husband and wife.
"My new hubby and I were giving ourselves pats on our backs for having survived our wedding day without any mishaps. We were about to spend the night in our suite at a nearby hotel, where the night prior, hubby and his friends had a pre-wedding party. We even made sure to tell housekeeping to clean up while we were at the wedding. Clearly, we were excited for our wedding night. *wink wink*
Imagine our surprise when we found out that our room had not been vacated by the groom's friends, who chose to continue the party there! We were too tired to look for another hotel, so we just crashed at his parents' room—we slept in the bedroom while they stayed in the living area.
It was a pretty tame wedding night." –Paula, 33
Two more basic rules that have been known to be broken: Don't get drunk, and make sure your husband won't ditch you on your wedding night.
"Before the ceremony, I was nervous, so the wedding organizer gave me a glass of rum to steady my nerves. During the reception, I kept asking for drinks and ended up going through all 10 different types of drinks at the bar. Plus, I had a whole bottle of champagne to myself, so before the reception was over, I was completely wasted. I even puked under the table! Then at the afterparty, my husband, friends, and I had four bottles of tequila.
I woke up the following morning in our hotel room's bathtub. Apparently, I had passed out in the bathroom. And my husband? The events that led up to that morning were fuzzy, but my friends said he left sometime during our third bottle of tequila and slept in his parents' room.
Piece of advice? Have that glass of champagne during the toast and just drink water for the rest of the reception party. DON'T GET DRUNK ON YOUR WEDDING DAY!
Also, don't marry the guy who will leave you when you're drunk. It turned out to be an omen of sorts for me—my husband and I separated after a little over a year of marriage." –Kitchie, 35
Follow Cheekie on Twitter and Facebook.