Love *truly* knows no bounds, and sometimes it takes us by surprise. Such was the case for Miss Universe 2018 Catriona Gray, who recently shared her heartwarming love story with actor Sam Milby. In a candid interview with Dr. Vicki Belo, the beauty queen revealed that her initial impressions of Sam were far from what she would have expected from her ~*future fiancé*~.
"I was so guarded and apprehensive when I first met him," Catriona confessed, revealing that she didn't even expect they would be friends. "But he is just such a gentle and patient person that he really made me feel safe with him."
In the early stages of their relationship, the Miss Universe titleholder had reservations about whether someone could truly love her for who she was or if they were simply attracted to her prestigious title. However, Sam's genuine character quickly shattered her doubts.
"When you've become Miss Universe like a year or two years later, it's kind of that hesitancy of, like, 'Does this person like me for me or do they just want to be associated with me because of the title?'" she continued.
"[But] he never made me feel like he was trying to use that to his advantage or anything. We just have such similar values, one being our faith, two being we're super family-oriented. He really made an effort with my family and friends." Aww!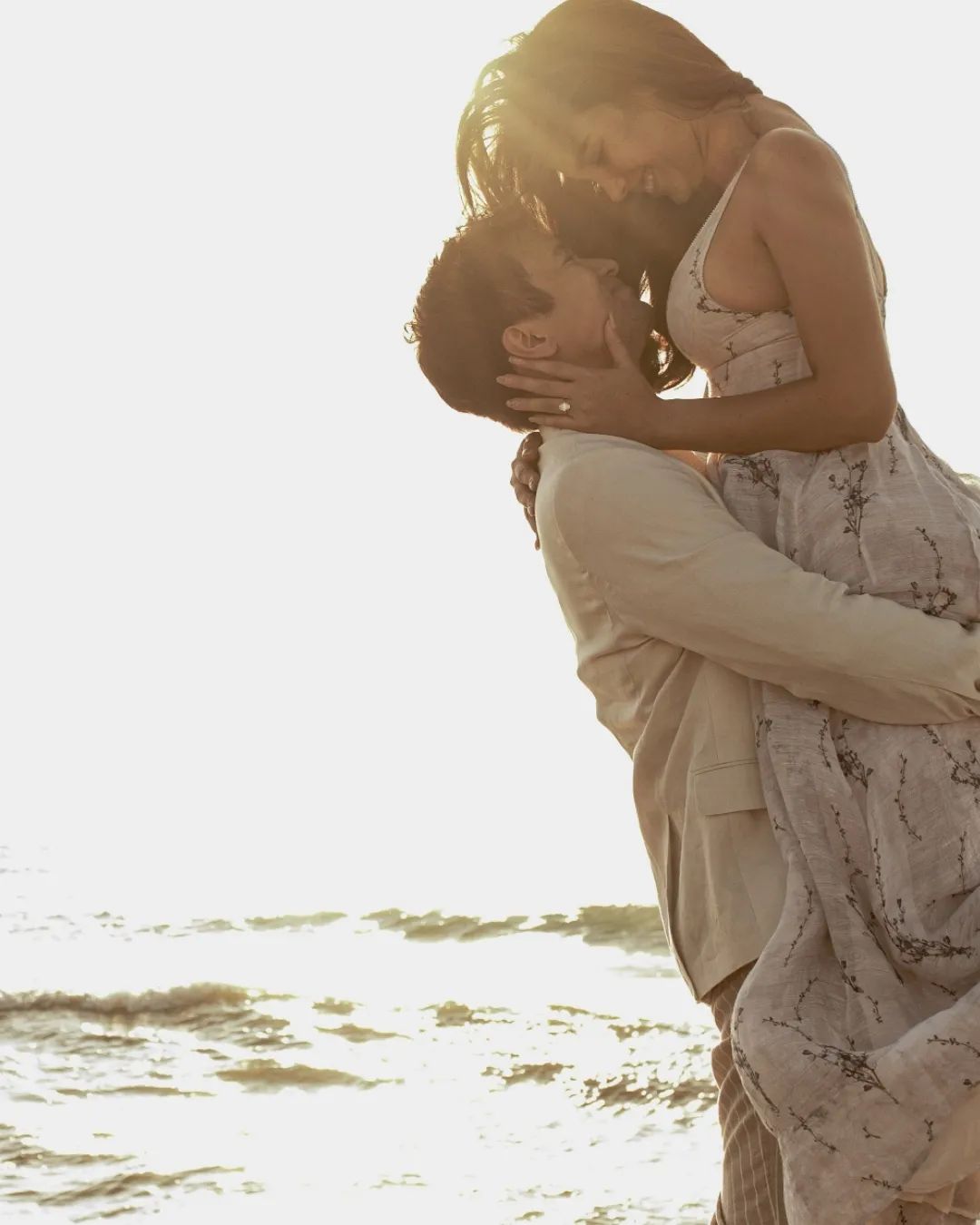 ADVERTISMENT - CONTINUE READING BELOW ↓
The two got engaged in February this year, and their fans *definitely* can't wait for their highly anticipated wedding, which Catriona says will probably happen next year.
"Baka next year. I just wanna enjoy this season. It's a once-in-a-lifetime season, so I just wanna enjoy it," she quips.
Stay strong, you two!