A handful of celebrities have candidly shared the reasons why they chose to wait until marriage—some made faith-based decisions, while others said they were looking "for the right person."
1. Adriana Lima
The Victoria's Secret Angel opened up to GQ in 2006 about why she was waiting. "Sex is for after marriage," adding that her boyfriends "have to respect that this is my choice." And in Lima's words: "If there's no respect, that means they don't want me."
At the time, she was dating NBA star Marko Jari, whom she married in 2009. Sadly, the two are divorced now.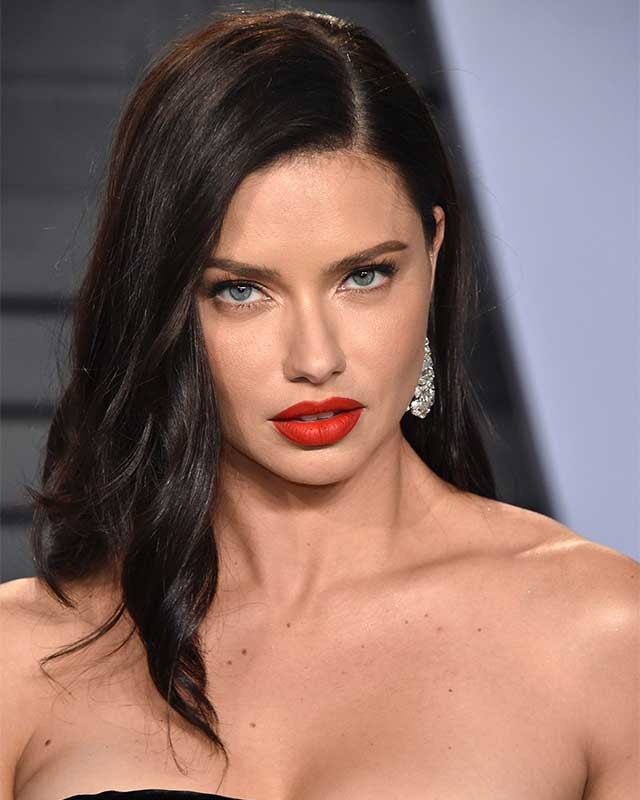 2. Ciara and Russell Wilson
Just a couple of months into their relationship, singer Ciara and NFL star Russell Wilson vowed they'd be celibate until the day they were married—which was July, 6, 2016.
"I really believe that when you focus on a friendship, you have the opportunity to build a strong foundation for a relationship—and once you know you're really great friends and you're what we call 'equally yoked,' where you share the same values or the same outlook on life, it kind of sets the tone," Ciara said in an interview.
ADVERTISMENT - CONTINUE READING BELOW ↓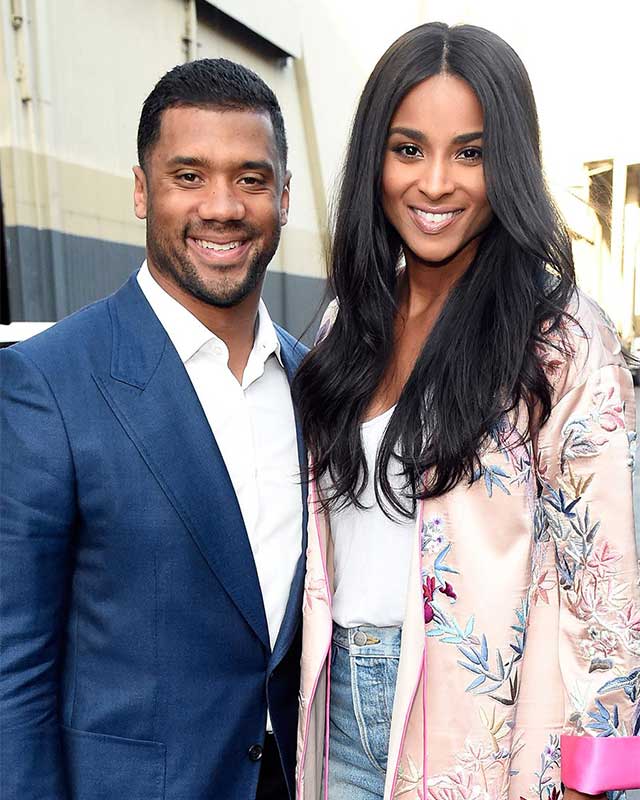 3. Jessica Simpson
Jessica Simpson has this message for people thinking about waiting until marriage: "Virginity can be cool and sexy," she said in an interview with People in 2000. Simpson has never been shy about her reason for staying abstinent until marriage.
"My virginity is something I stand strong in," she said. Her then-boyfriend, now ex-husband, Nick Lachey chimed in and admitted, "It's not always easy. But I do respect it."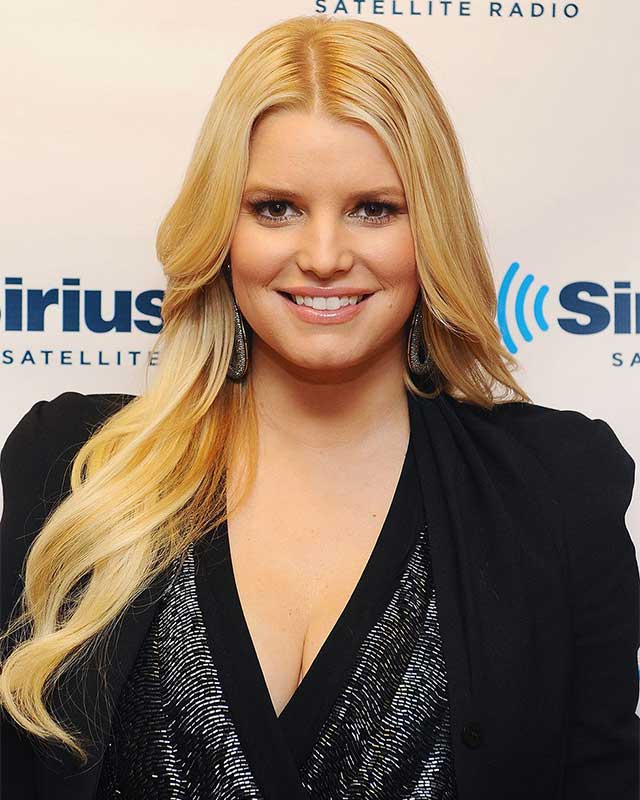 4. Jordin Sparks
American Idol star Jordin Sparks—who is now pregnant with her first child with husband Dana Isaiah—made a vow to remain abstinent until marriage. The American Idol alum grew up in a very strict Christian household, and even wore a purity ring to represent her commitment.
"I don't want to give away bits of my soul to lots of different guys—I want to give all of myself to the right man on the right night," she said in an interview. "And the right night is my wedding."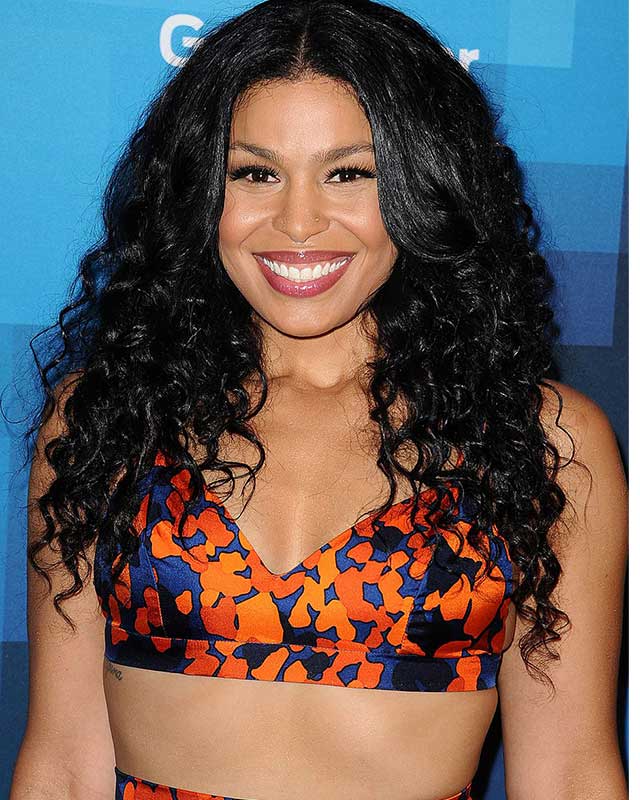 5. Kevin Jonas
Kevin Jonas is another celebrity who wore a purity ring as a symbol of his commitment to abstinence until saying, "I do." He got married to Danielle Deleasa in 2009 after a two-year relationship. "I could've gotten married the day after we got engaged," Jonas joked with People. "We'd have gone crazy waiting any longer."
ADVERTISMENT - CONTINUE READING BELOW ↓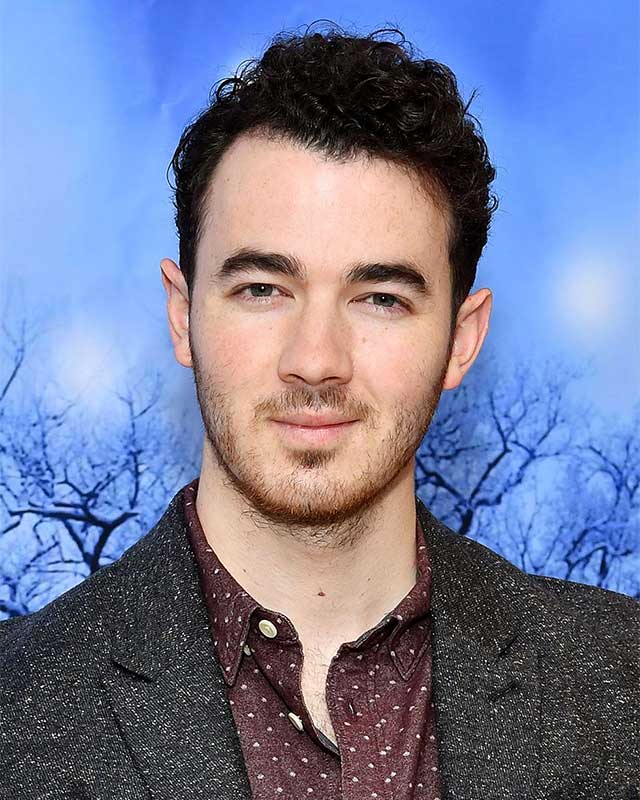 6. Evan Spiegel and Miranda Kerr
The Snapchat founder and model revealed they would wait to have sex until after they were married—which was in May 2017. "Not until after we get married," she toldThe London Times. "[Spiegel] is very traditional. We can't…I mean we're just…waiting."
Shortly after they were married, Miranda announced she was pregnant. Miranda has a son, Flynn, with Orlando Bloom, but it's unclear if Spiegel had had sex before his marriage to her.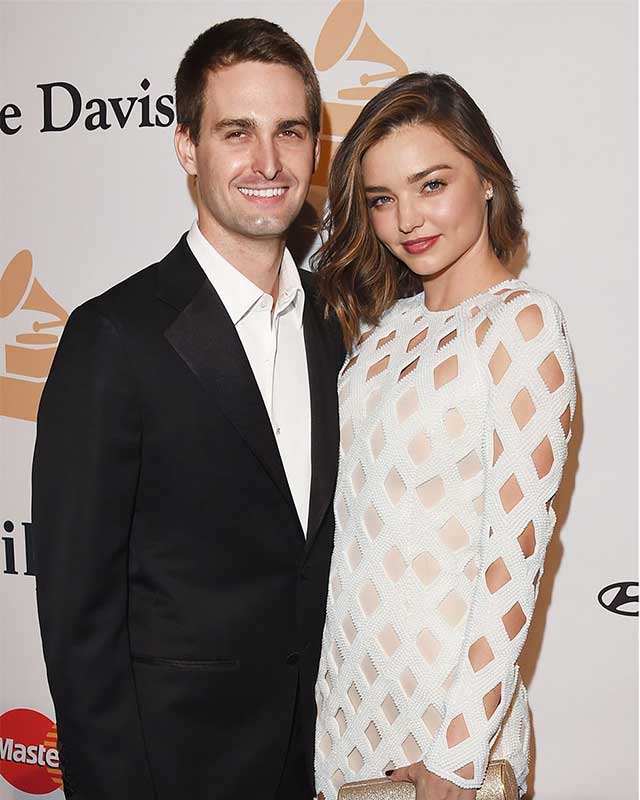 7. Mariah Carey and Nick Cannon
Because they shared a similar faith, Mariah Carey suggested that she and Nick Cannon abstain from sex until they were married. "We both have similar beliefs, and I just thought that it would be so much more special if we waited until after we were married," she told Daily Mirror in an interview in 2008, adding that it was and still is special to her.

8. Hilary Duff
Hilary Duff has had a lot of feelings about pre-marital sex—for one she says people don't really make it sound that special. And that's one of the reasons she waited until she said "I do."
"It's harder having a boyfriend who's older because people just assume. But [not having had sex] is definitely something I like about myself. It doesn't mean I haven't thought about sex, because everyone I know has had it and you want to fit in," she told Elle magazine in 2006. "But when they talk about it, it doesn't sound special, like you would imagine it to be. It just seems like everybody has slept with each other—you know what I mean?"
ADVERTISMENT - CONTINUE READING BELOW ↓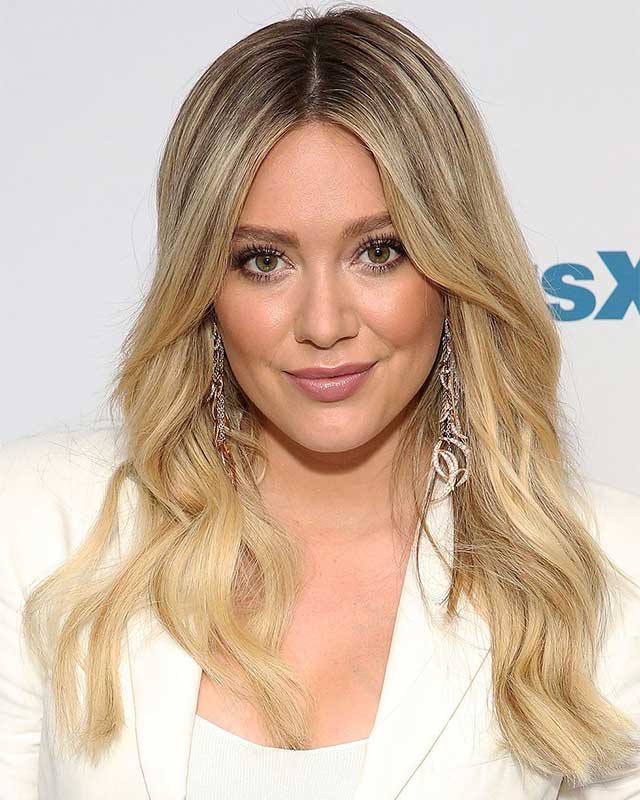 9. Julianne Hough
Just because you're waiting to have sex doesn't mean you can't explore your sexuality. Although Dancing with the Stars winner and actor Julianne Hough waited until she walked down the aisle to have sex, her mind wasn't abstinent. Julianne admitted that she had steamy phone sex sessions with her now-husband, Brooks Laich—but she said she wasn't very good at it.
In an interview about waiting for that special someone, she said, "I think [the choice] to have sex before marriage is an individual one, but if you're just with one person, it's only for one good reason, and [waiting to have sex] will strengthen that relationship. I'm not trying to preach consequences here, but I think when you say no, down the line it will be a better decision."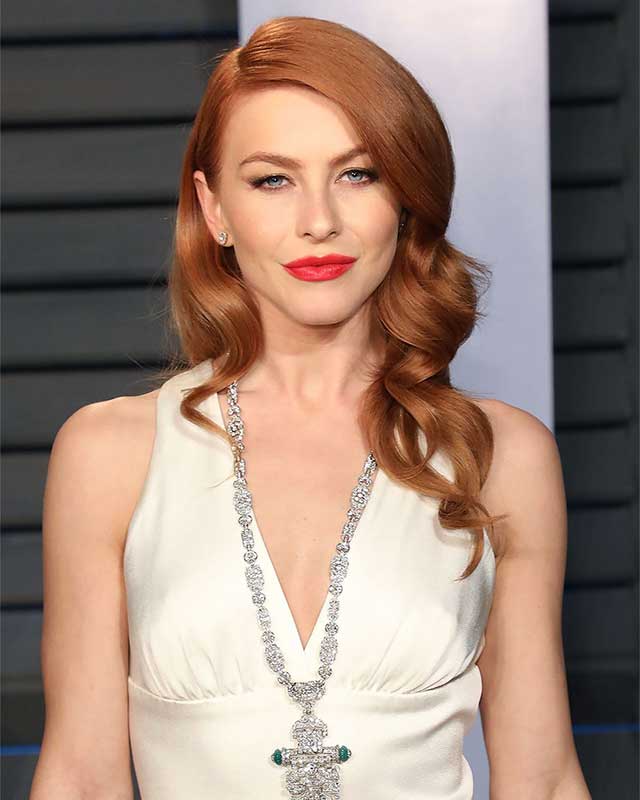 10. Sean Lowe
Despite his nickname, "Virgin Bachelor," Bachelor star Sean Lowe had sex while single. But when he began a relationship with his now-wife, Catherine Giudici, they decided to wait to be intimate until they were married.
"I didn't have sex in college. And honestly, I don't even know if I knew at that time why I took that stance. After graduating college, I moved back to Dallas. I was dating other girls and I started having sex, and I would feel extremely guilty afterwards," he said in an interview. "But after that guilt faded, then I'd start talking to some other girl and go down that same path of destruction….At the age of 24 I finally became a man. I said, 'Okay, Jesus, let's do it again.'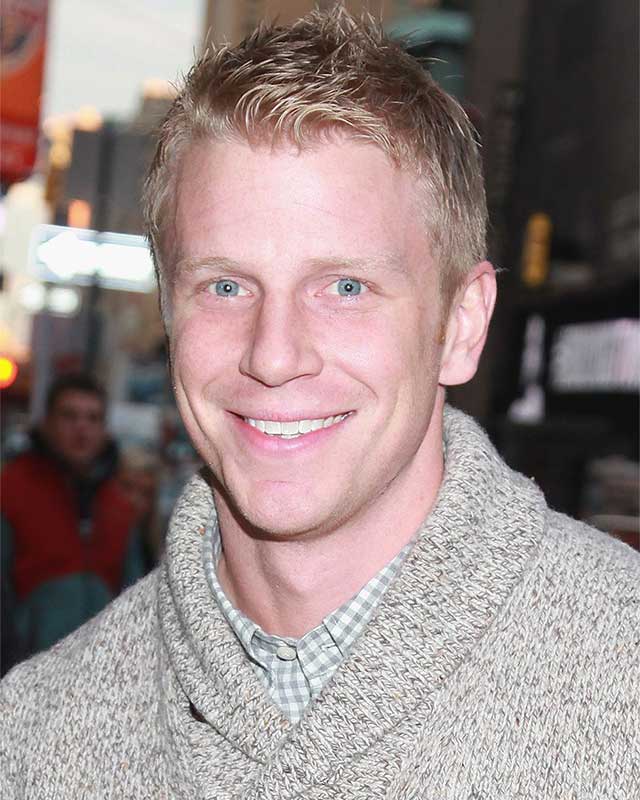 ADVERTISMENT - CONTINUE READING BELOW ↓
11. Tamara Mowery-Housely
Sister Sister actor Tamara Mowery-Housely married her husband Adam Housely in 2011, but when the first started dating, they chose to honour their faith by staying celibate. "We felt God wanted us to do it," she told Ebony. "Whenever you're feeling discouraged just pray together."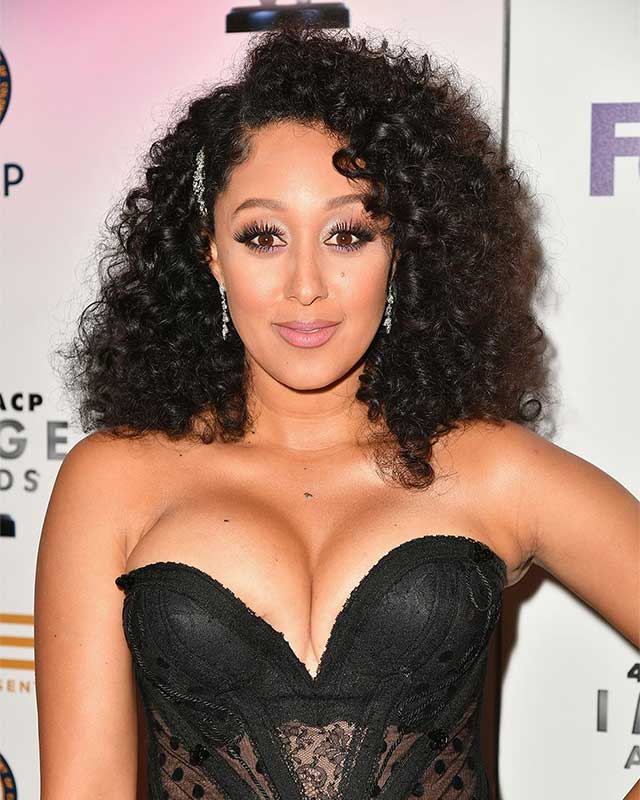 12. Carrie Underwood and Mike Fisher
In 2007, the American Idol winner reportedly told Slate magazine she would be waiting until her wedding night to even entertain the idea of sex. A year later, she met her now-husband Mike Fisher, whom she married in July 2010.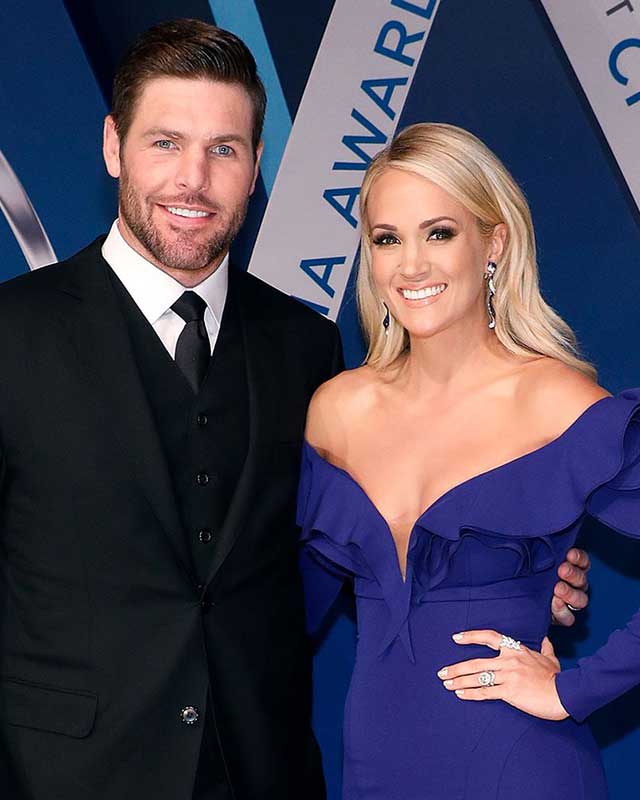 13. Sarah Drew
Sarah Drew could easily relate to her Grey's Anatomy character, April, the devout Christian who refrains from pre-marital sex. "For April, the first thing that was revealed was she was a virgin," explained Drew in an interview. "I waited until I was married to have sex so I understood April's motivations. The writers thought it would be a really cool and interesting story to tell that isn't seen too often."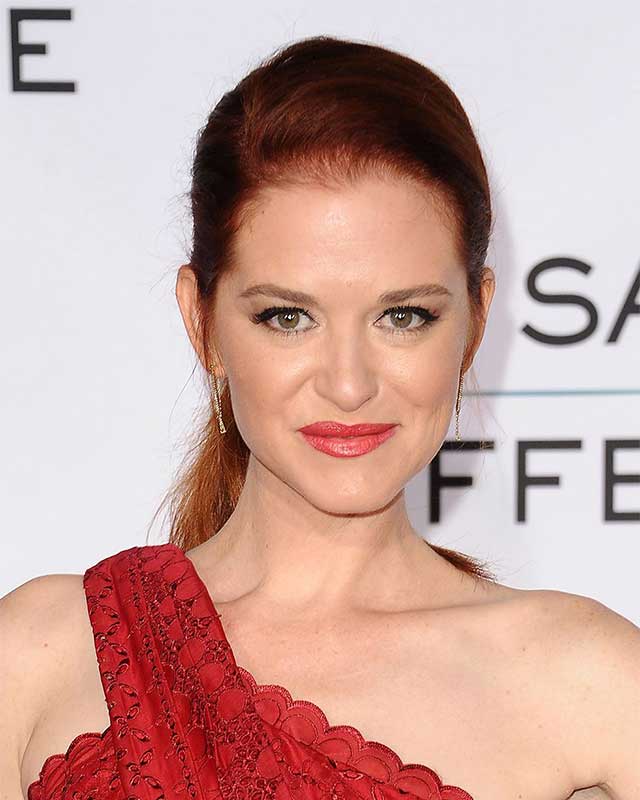 14. Lisa Kudrow
The Friends star swore off sex until she was married to her husband, Michael Stern, in 1995. In an interview, she explained,"I don't know if you'd characterise me as uptight, but I understood what it is to be so afraid of sex—of your sexuality. For me it was just, 'No, I'm saving myself because I have to make myself worthy of the kind of man I have in mind.'"
ADVERTISMENT - CONTINUE READING BELOW ↓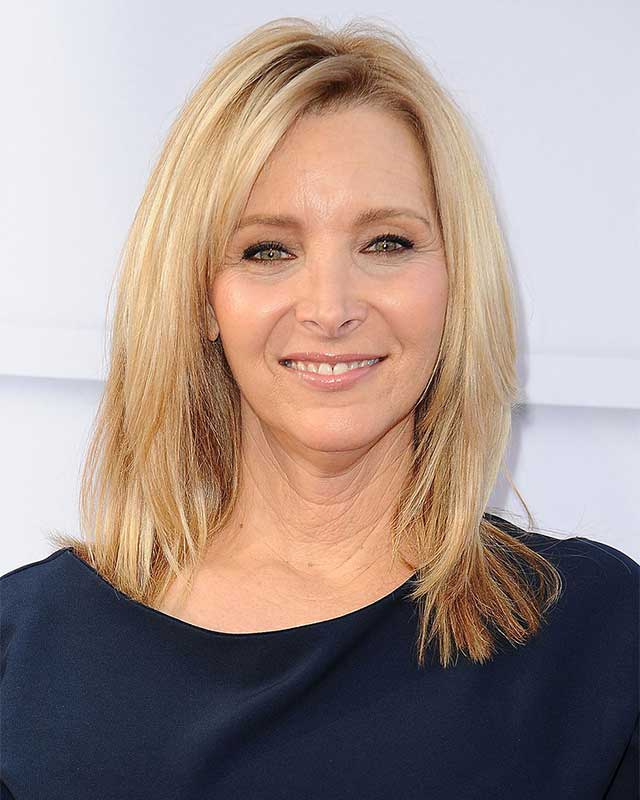 15. Tim Tebow
The former New York Jets quarterback is a devout Christian, and admitted that he was saving himself for marriage. "It's about finding a girl who likes me for me, and not because of what I do, or who I am, or the name," he said in an interview.
In a different interview with People in 2016, he reiterated that he's anxious, but still waiting. "I think it's something that I'll have to trust God for," he says. "He'll bring someone along at the right time."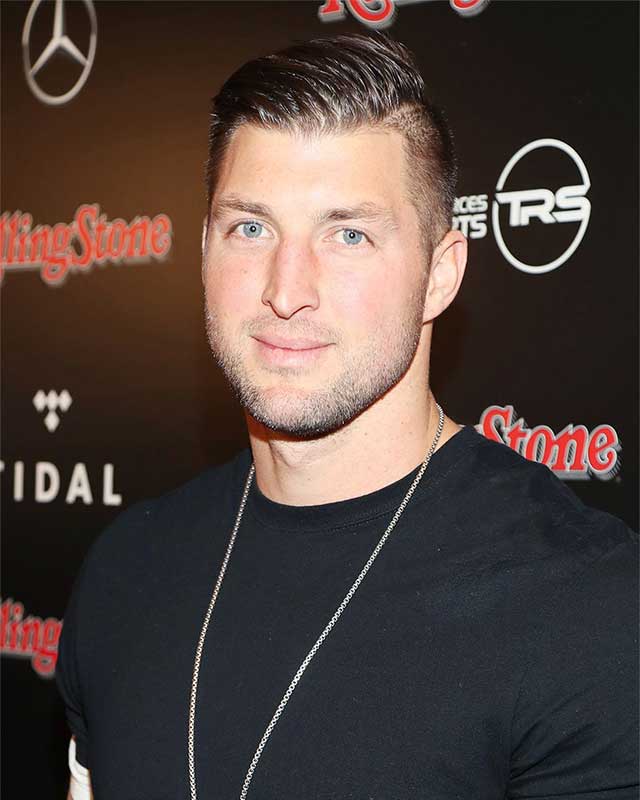 16. Yvonne Orji
Despite filming multiple sex scenes for the HBO TV series Insecure, Yvonne has never had the experience in real life. She was inspired by her faith to make the promise to herself long before landing the role of Molly Carter.
"Before any of [the fame] happened, I sat down with myself and with God and thought, when I make it, how do you want me to represent you while I'm here?" Orji said in an interview with People. "It was like, okay, I know why I'm here. It's to make you proud."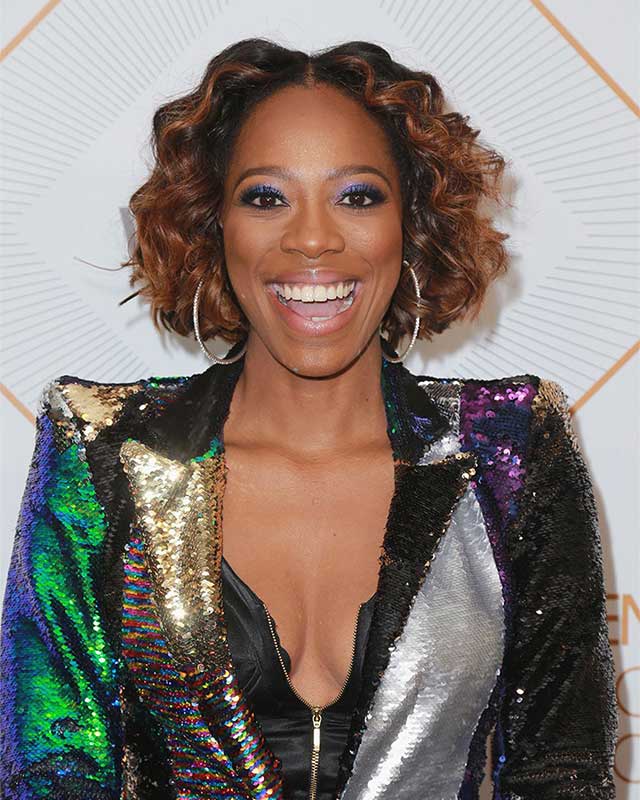 17. Tina Fey
The comedian and 30 Rock actor recently revealed to David Letterman that she didn't have sex until the age of 24 after marrying her husband, Jeff Richmond. The late show host was reading off a couple of names of celebrities who hadn't had sex before marriage, and when he brought her name up she said, "[I] couldn't give it away. That's just good, Christian values, or, being homely."
ADVERTISMENT - CONTINUE READING BELOW ↓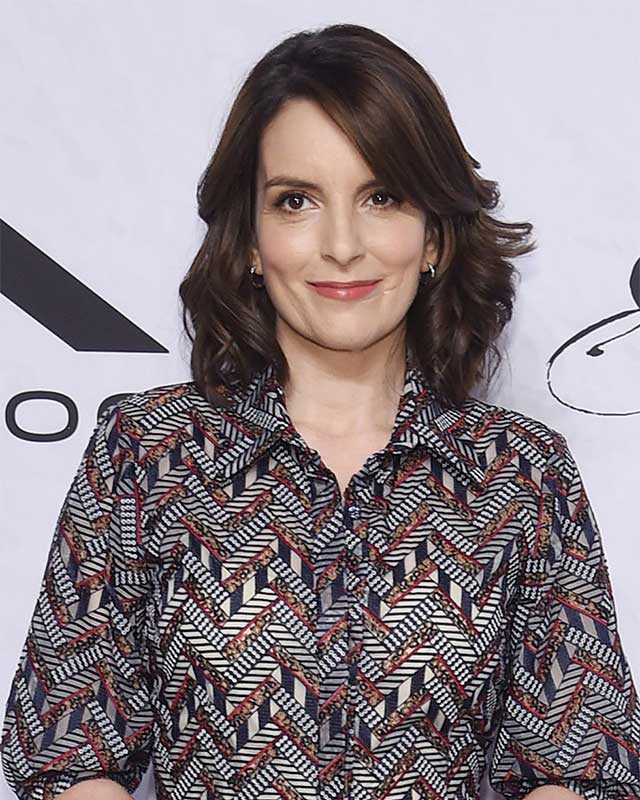 18. Ali Landry
Acotr and model Ali Landry—who was previously married to Mario Lopez—wanted to be extra careful in her relationship with Alejandro Monteverde, who became her second husband in 2006.
"I was just treading lightly, and did not want to make any mistakes in this relationship," she said on The Wendy Williams Show. "We abstained from having sex until we got married."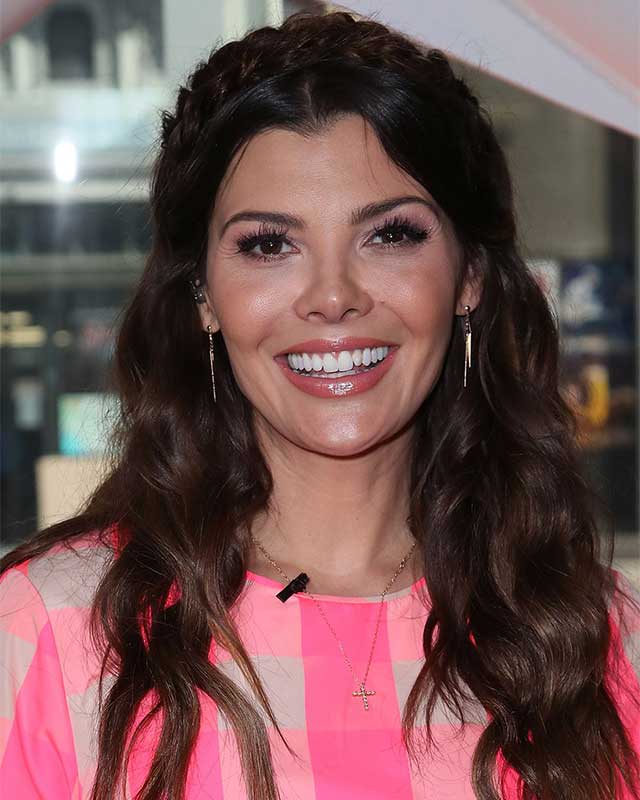 19. Pattie Mallette
Justin Bieber's mum, Pattie Mallette has reportedly reclaimed her virginity since giving birth to the singer. "When you lose your purity at such a young age, you start to think that you are not worth it. And when you lose your self-confidence, your self-identity, and your purity, you kind of attract what you believe you were," Mallette said in an interview.
She's known for taking that vow very seriously. "I wrote it down on a piece of paper, had somebody witness it. It means a lot, I made it this far, I'm not stopping now," she said.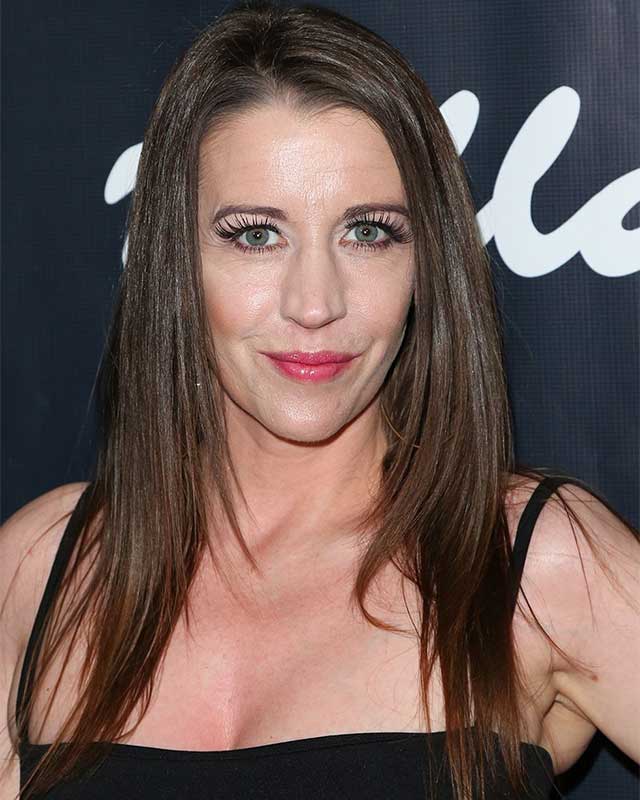 ***
This article originally appeared on Cosmopolitan.com/uk. Minor edits have been made by the Cosmo.ph editors.