If you ask us, we'll never get tired of reading love letters—whether it's a long post online or someone handing us a super kilig handwritten letter (we can dream!). Yes, we're cheesy like that, but there's no doubt that all of us can use a bit more love in our lives. 
This Mother's Day, we're excited to see the lovely, sometimes-cheesy, but always genuinely sweet letters to moms that will flood our social media feeds. But we think, there's one more person who needs to join this love fest: the dads!
So we asked four dads to write swoon-worthy love letters to their partners. Get ready to feel kilig, and to all the dads reading this, let this be your cue to write your own. Trust us: She'll love it.
Pinoy dads write love letters for Mother's Day

Axel de Lumen,  audio engineer and DJ
Writing to: Sandy Santos 
Dear Sandy, 
You're probably surprised that you're reading this online. I know you don't like grand gestures or getting too much attention, but I just couldn't pass up this opportunity to write to you. So here goes:
The moment we knew you were pregnant was also the moment I knew you were gonna be a great mom. You were overwhelmed by the responsibility and knew how hard it was to bear a child, but you faced all of that head on without hesitation.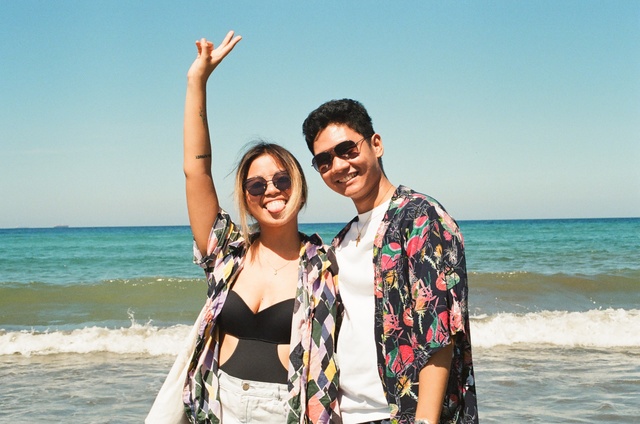 ADVERTISMENT - CONTINUE READING BELOW ↓
The pandemic forced you to give birth to Sierra in less than ideal conditions. Heck, COVID-19 threw all our plans out the window, but you remained undeterred. I think you need to stop downplaying your strength because you have carried our family on your shoulders during the toughest of times.
I know you don't like cheesy stuff, but I just couldn't help it! You deserve to know how lucky we are that you're the mother of our household. The greatest mom anyone could ever ask for. The best in the universe! I won't even be jealous if Sierra's first words are "mama".
Most of all, you should know that having a family with you was the best thing that ever happened to me.
We can't thank God enough for you and what you do for us everyday! Sierra and I love love love you so much! Happy Mother's Day, Beb! 
Your partner for life,
Axel
***
Decker Gokioco, chef 
Writing to: Sabrina Tejumal-Gokioco


Hi Love, 
Happy Mother's Day!
Surprise! I know you've been asking me to write you a love letter for the longest time—well, I've finally found the right timing. 
Thank you so much for always taking care of Nacho and I, and for making us your top priority—from cooking our meals and tidying up our home to being my quarantine barber, to making sure Nacho gets all the love he deserves, especially when I am at work.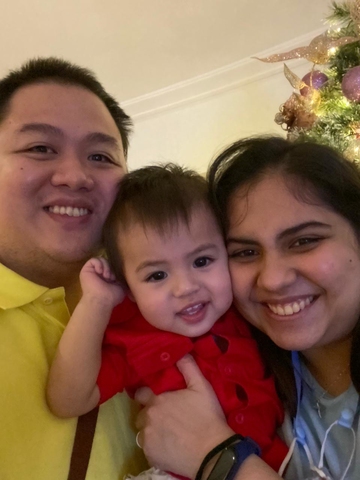 Though I know we have busy schedules, please don't forget to take a break and have your me time! It's important to have that balance. 
Please always stay your pure and loving self! I love you so much.
Love,
Decker
***
Carlo Cecilio, content Strategist and photographer
Writing to: Heidi Cecilio

Dearest Hyds,
This Mother's Day, we celebrate and honor you. You are the sunshine in our lives. I am always amazed by how you love us with so much passion, selflessness, and generosity. And the only things you ask for in return are a hug, a kiss, and family time.
Zooey and Zaira are truly blessed to have you as their mom and best friend. Through your actions, you have shown them how to be kind, faithful, and strong—a true model of motherhood.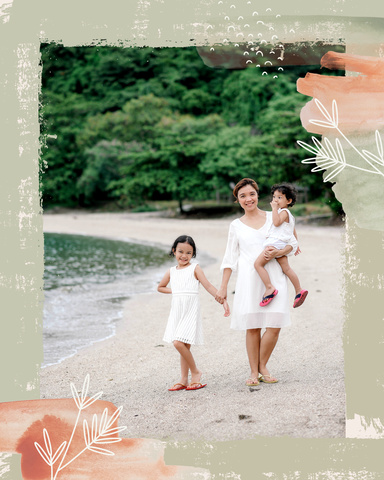 Every moment we spend with you is a gift and we thank the Lord that we have you in our lives. 
ADVERTISMENT - CONTINUE READING BELOW ↓
We pray that the Lord bless you and grant you the desires of your heart. Always remember that we love you dearly.
Love, 
Carlo
***
Hans Fausto, photographer
Writing to: Gail Fausto

Dear Gail,
I don't think I'll ever be thankful enough for the light and the beauty you have brought into our lives, mine and Grant's.
Thank you for being such a wonderful wife and more so, a caring and loving mother to Grant. I was so happy to already have you as my own, and I yours, but who knew that such happiness could fly even further.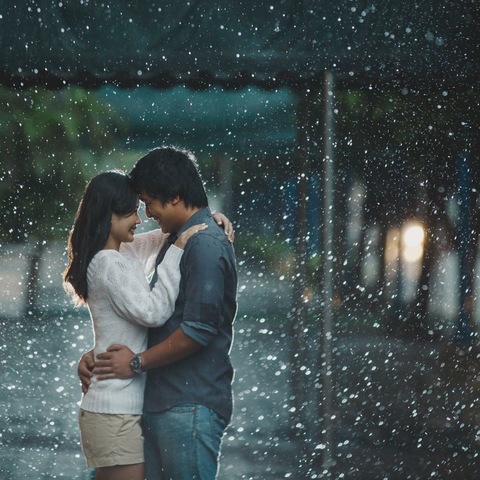 My love for you and our little one will always be vaster than any ocean and brighter than any sky.
Together, always and forever,
Hans
***
Follow Henna on Instagram.