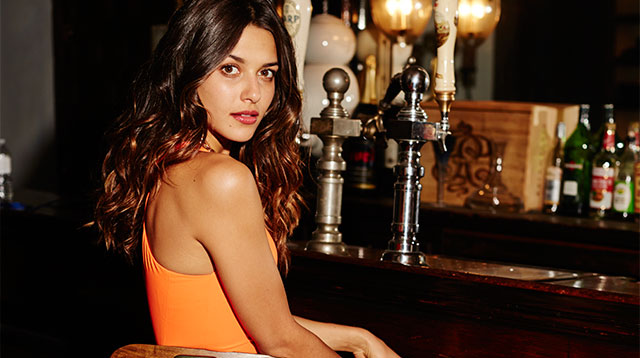 1. You're overspending. 
While it's not unusual for the guy to pay for the meal on the first date, it's still proper to offer to shoulder the bill (or maybe pay half of it). If you're going on a dating spree and spending more than you can earn, it's better to step on the brakes—or choose which dates you would really like to go to.

2. It's starting to become a routine.
Or worse, a chore. Have you ever felt that you needed to say "yes" to every guy who asked you out just because you're free and have no plans for the night? Making it a habit strips off the sole purpose of dating—and that's finding enjoyment in meeting new people.
3. You're too busy.
Balancing your work and personal life is important, but if you have too much in your hands and just can't manage going out with someone thanks to your workload, give it a break first. You wouldn't want to exhaust yourself trying to squeeze together your career and social life, right?
4. It's not really your priority. 
Did you go on a date just because your mom set you up with her amiga's handsome son? If dating is not really on the top of your list, then lay low from the dating scene and focus on what you really want to accomplish, whether that's your career or something else.
5. You have emotional issues. 
Whether it's depression or some other concern, it's important to deal with them first before you go on dates. These feelings can affect how you interact and converse with other people, so learn how to handle them and focus on yourself before you decide to go out and meet new people.

"When you get out there and date, you always want to put your best foot forward and be your best possible self," says relationship expert and therapist Rachel A. Sussman, L.C.S.W., author of The Breakup Bible. "When you're in a really good place and you've got a lot of confidence, that's when you'll attract a quality partner." 

6. You're still not over your ex. 
If you're still going through a break-up, then it's probably best to let your heart heal first before allowing another man to enter your life. Give it some time before you open your heart again to another possible relationship. Don't make that guy a rebound.
7. It lowers your self-esteem.
Meeting a lot of guys is not a walk in the park. Sometimes, you'll encounter men you wouldn't want to date the second time, those who are too good to be true, and even those who will reject you. If your confidence is bruised after a series of dates, take a break and learn to love yourself first. 

8. You're tired. 
Yes, dating can be exhausting! Whether it's a simple lunch date or dinner at a newly opened restaurant, meeting new people all the time can suck all your energy out. If you want to continue socializing with the opposite sex, just talk and hang out with the people you really like.

9. You're unlucky with your dates.
Not everyone can get lucky. It's a trial and error process. If you've been faced with duds most of the time, it could be a sign that you need to slow down. Sussman says that you can't do something over and over again and expect a different result. "So if you have a period where you feel that you're going on the worst dates, instead of continuing to do it, that's a good time to say, 'OK, I'm going to take a break.'"
***
This article originally appeared on FemaleNetwork.com. Minor edits have been made by the Cosmo.ph editors. 
Recommended Videos