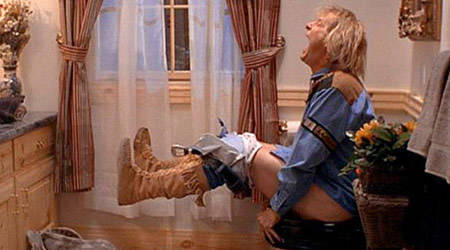 Valentine's Day may have come and gone, but we're still on a romance high! This time though, we're steering clear of the sappy stuff and examining the awkward, the laughable, and the downright nasty of the dating world!

In the name of research (and a few good laughs), Cosmo made kulit some real guys to find out what qualifies as a dating disaster for them. Read on for some true-to-life dating mishaps that made it to our dating hall of shame!

"My friends set me up with this girl I had never met before. We met up and went out for coffee. In the middle of the coffee shop, she suddenly fainted. People in the place were giving me evil looks, as if I did something to her! Buti na lang she came to, around 10 seconds later. Needless to say, we cut the date short and I brought her straight home."
Continue reading below ↓
Recommended Videos
– Jeffrey, 29, marketing practitioner

"I was with an officemate in Baguio for a trip. On our first day, I ate a large bowl of oysters. Oysters. In Baguio. Not a good idea, I soon found out. When we went to a club to check out the girls, we met two cute locals there and asked them out for the next night. On the night of our date, my officemate and I brought the girls to a bar. I kid you not, I spent a total of 30 minutes on our table because 90 percent of the time I would excuse myself and be in the bathroom, gushing out watered crap! Damn those oysters! My date was kind of irked because I spent so little time with her. They asked to go home. As we brought them home, we parked the car and walked them to the door. As we were nearing the door, I felt the bubbly sensation that augured an incoming fart that could lead to a defecation session. As I gave my customary goodnight beso, binulong ko sa girl: 'Ummm pwede ba makitae?' Hahaha!"
– Johnbert, 31, call center supervisor

"I met this girl at the beach during the Holy Week. I found her really cute and interesting. We drank together for two nights of her three-night stay there, and each night with her was a blast. I got the chance to hang out with her and her friends again in Manila, and we went for a drink at this hole-in-the-wall bar that served the nastiest mixes imaginable. They were so nasty that one by one, her friends started puking right at the table, excusing themselves from the group to head home, until there were only the two of us left at the table. I thought that would be our chance to bond. But as she opened her mouth to speak, what came out was a stream of vomit. Needless to say, nawalan ako ng tama and I immediately took her home. Good thing she didn't throw up in my borrowed car!"
– Dan, 27, businessman

Photo: Dumb and Dumber courtesy of New Line Cinema
[nextpage]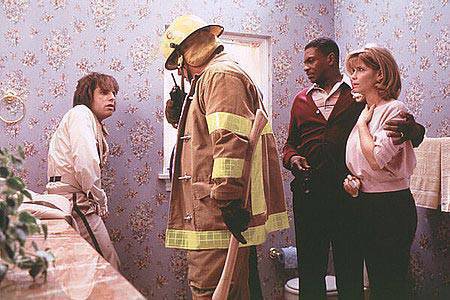 "I asked a gal out for lunch at Friday's Glorietta 4. The lunch was okay, very light and fun. Then as I was about to pay, I almost fainted because I was P50 short. So I was sweating bullets, hoping to find that miraculous P50 bill hidden somewhere. My anxiety must've shown on my face because she asked me, "Are you okay?" I said, "Yup, I'm okay. Ummm…can I borrow P50?" She gave me the bill, but I felt so bad about it so I sent flowers the next day to her office. She avoided me like the plague. Ouch."

– Jonathan, 34, advertising sales executive

"We had dinner, and it was going okay. My date didn't talk much, but I assumed that was just the way she was. But when she spoke up, I realized that we would've been better off had she not spoken at all. She told me, 'I'm having fun. What's your first expression of me?' It was such a deal-breaker that I told her I had to split, 30 or 40 minutes into the date."
– George, 31, marketing manager

"I met a cute girl three years ago. Although I had seen her a few times before and always thought she was pretty, I never had the guts to approach her. One day, she was drinking with someone I knew from college, so I made conversation with this person to get to her. And it worked! We connected instantly, and when our companions left, I had her all to myself. As we talked, she mentioned something I wasn't familiar with, a technique for not getting drunk, which she pronounced as 'fey-sing.' It made sense at that time and she was too pretty, so I just accepted what she said as bible truth. On our first official date, we hung out at my friend's house to drink. I left the chick with my friends for a while, and when I got back, everyone in the group was laughing hysterically as they asked my date to tell stories. I thought she had won my friends over, but turns out, they were making fun of her 'P and F defect,' or 'Fi and Ep depekt' as my friends called it. I realized that the term 'fey-sing' she had mentioned on our first meeting was actually 'pacing'! It became a running joke in my barkada for months, and I never heard the end of it."
– Carlos Miguel, 23, real estate agent

"I once went out with this Chinese gal in college. I accompanied her to Paranaque to her classmate's house so she could work on their group project. After dropping her off, I hung out at my friend's house nearby. I saw a Honda Trendy there and borrowed it. So when she paged me to pick her up (yes, it was that long ago--note the pager!), I used the Honda Trendy to pick her up. I thought it was a cute and novel idea. Pagdating ko dun, sabi ko, 'Hey baby, wanna ride? (sabay wink)' She goes, 'Eewww, I don't wanna ride in that thing!' I had to go back to my friend's house, head bowed in shame, to get my car. To make things worse, on the way back, naubusan ako ng gas. So I had to pedal that critter for 10 minutes."
– Rico, 33, businessman

"A friend set me up on a blind date for a sophomore ball back in high school. I was a pretty busy student then because I was part of the track and field varsity team, and I was acting in a theater play on the same night as the sophomore ball. I was supposed to be at the ball by 7PM. However, our theater show, which started late, ended at 8PM. I finally arrived at her event at 8:30PM, but my parents came to pick me up a mere 30 minutes later! I was a pretty lousy date—last one to arrive, first one to leave!"
– Jesse, 26, PR account manager/freelance photographer

Photo: There's Something About Mary courtesy of 20th Century Fox [nextpage]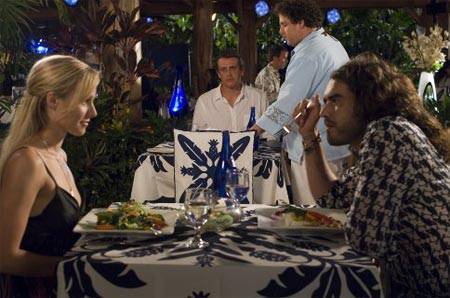 "When I was in college, my buddies and I went out with a group of girls from our school. We invited them to Manila Polo Club para sosyal. Since we had no money that night, we opted to party tipid-style by hanging at the open polo field. The place was so eerily quiet that you could hear the buzz of the wasps and the croaking of the frogs. So there we were, drinking and partying like hell, but as we were laughing our asses off, I accidentally farted so loud that everyone stopped what they were doing and ran away from where I was seated. It was so embarrassing that I could neither look at them nor speak for the rest of the night. I could still hear them giggling whenever I'd catch them looking at me. After that, we all became good friends, but a new nickname had stuck: Edmuntot."
- Edmund, 29, MIS manager

"One time, 'yung crush ko kasama ko sa tennis practice. I started yakking about this article I read in the paper. I went, 'Man, ang boring ng article na nabasa ko. Parang sobrang deadpan ng pagkasulat. Wala man lang creativity.' Then the gal said, 'E ako nagsulat nun e.'"
– Paul, 28, business development manager

"A girl once asked me out. Prior to the date, we agreed where to meet, what to do, the works. On the day of the date she was nowhere to be found, and when I tried contacting her, 'the subscriber could not be reached.' I waited anyway, because I found her really great—or so I thought. But after three hours of waiting, all my senses go out the window. I finally decided to head home. After a few hours, though, she called me and begged me to meet up with her. It was still early so I said yes after a series of apologies. We met up soon after, but after around 30 minutes she had to leave again for some reason. Long story short, I was stood up twice by the same girl in one day. To think she was the one who asked me out!"
– Mikey, 23, staff writer

"I got set up on this date with an officemate. She seemed all right in the very few times we talked, but early on in the date, I knew we just weren't clicking. At least, I wasn't. Plus she liked to drink A LOT and HARD. So the night was spent just trailing behind this whirlwind train wreck—to dinner, to a club to meet her like-minded alcoholic friends, and to many other bars after that. Maybe I wanted to see how far I could stretch my sense of humor. This disaster culminated in a rather epic matter with the date vomiting pretty much everywhere: the club, the cab, my shoe, etc. I know what you're thinking: There is no way I am scoring tonight. Either that or there is no way I am wearing these shoes again. I had her friends 'clean' her up then took her home. Etched in my mind, that special night. But she didn't remember anything. I should have taken pictures."
– Marco, 28, graphic designer

What about you--do you have any disaster date experiences to share? Post them as comments below and get the shame party going!

Photo: Forgetting Sarah Marshall courtesy of Universal Pictures