When there are so many vibrators to choose from, it makes sense to ask, "Why would I ever want to masturbate without one ever again???" But maybe you've been relying on your Rabbit so much that you want a little detox. Or maybe your favorite one broke and you, similarly, are also broke right now. Or perhaps you're just new to masturbating overall, and want to slowly explore what feels good to you. All are valid, excellent reasons to take matters into your own hands. Here's how!
Sticky Fingers
Try something super simple by gently tapping on your clit. Don't use lube—a little bit of tackiness is your friend here. It may not do it for you right away, but keep at it, teasing yourself with starts and stops. Put a dollop of lube on your clit and slowly swirl a finger around it. Don't shift to more vigorous strokes, even if you really, really want to–your orgasm will unfold in a surprisingly powerful series of waves.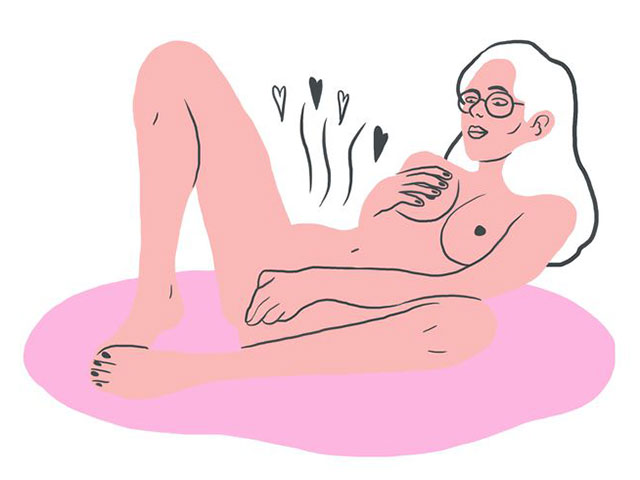 The Bath Bomb
If you have not had sex with water, get to it at once. And if you're not blessed with a detachable showerhead, you can get down with the regular old faucet. Slide your ass waaaay down so your V is angled conveniently under the stream. (Just test the water temp first!) Adjust the water pressure to your liking. Actual bath bomb optional.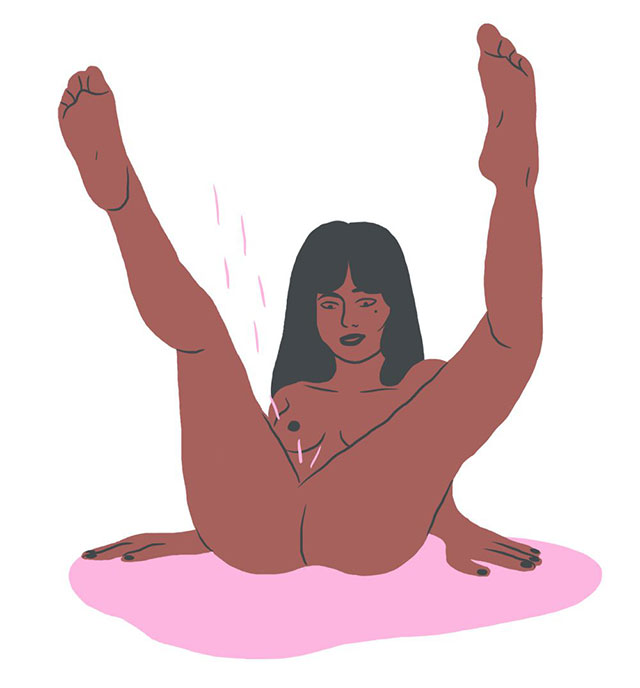 The Threesome For One
If you're down for a lil' multitasking, this one's for you! Use one hand to do whatever makes your clit happy. Use the other to curl your index finger up against the upper wall of your vagina and, if you're down to try it, your fully-lubed pinkie up your bum. (Pro-tip: If your hand gets crampy, a butt plug works wonders!)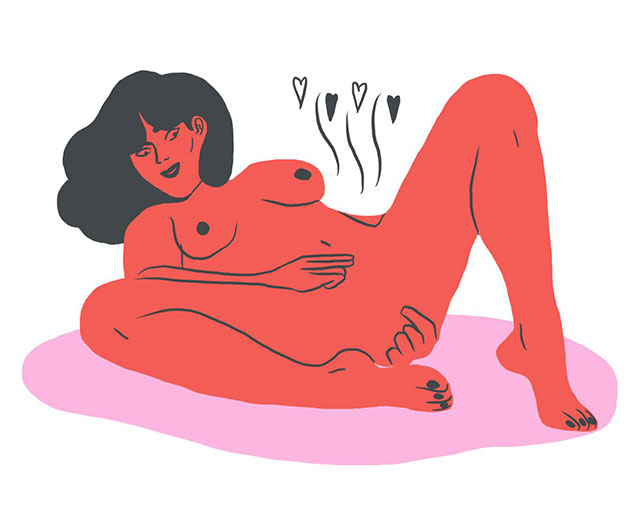 The Convertible
Straddle a pillow, fill your hand with a long-lasting silicone lube, and run your fingers up and down your vulva, rubbing it in circles. Lower yourself and hump your slippery hand. Do you like the humping? The rubbing? Mix and match? This is valuable intel that will not only get you off, but can make sex with another person that much better, too. Knowledge is power!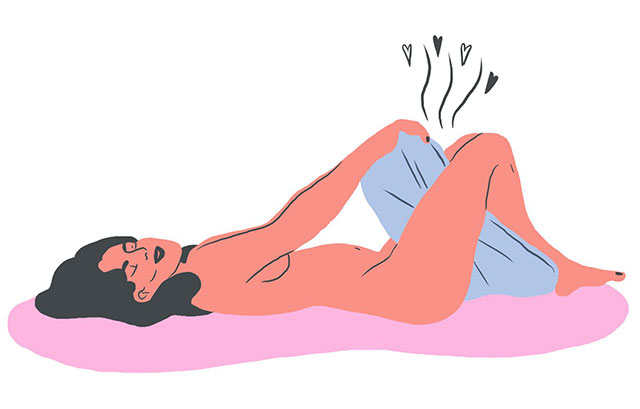 The Burlesque Bang
Most women cannot have an orgasm with penetration alone, but penetration can make an orgasm feel deeper and last longer. Invest in a dildo, ready to serve you whenever you damn well please. One to consider: The Mustang has a suction cup so you can turn any smooth surface into your personal sex space. Stick it to the seat of a chair, plop on down, Cabaret-style, and ride it while stroking your clit. Ride until you can't no more.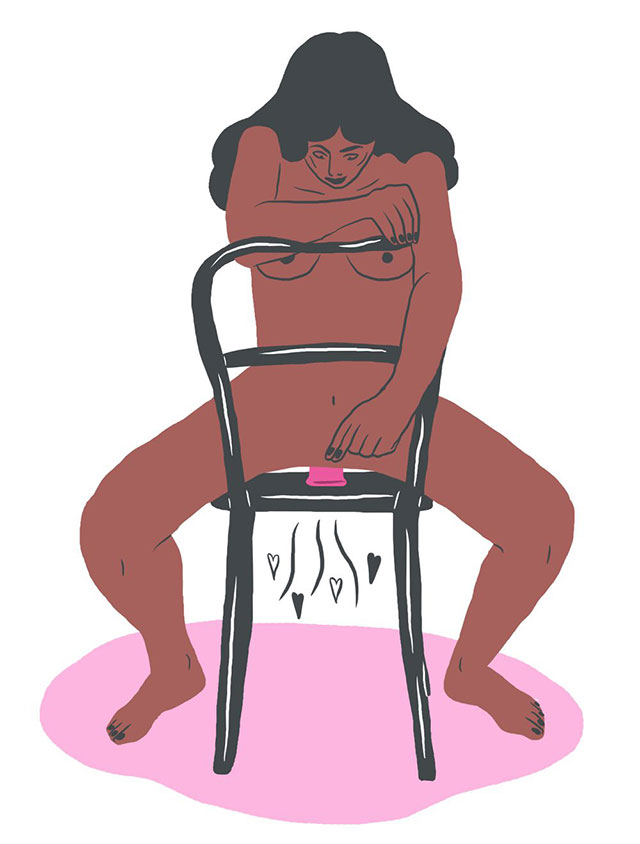 ***
This article originally appeared on Cosmopolitan.com. Minor edits have been made by the Cosmo.ph editors.
Recommended Videos